When you're in a wheelchair, it's important that you are able to get in and out of your home easily and safely. A wheelchair ramp can make it so easy to keep yourself mobile and ensure you can leave your home as you need to.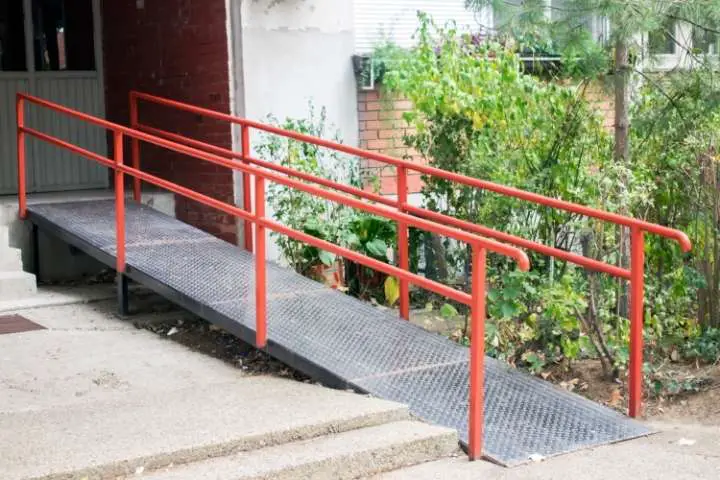 Most homes do not have a completely accessible exterior, so there are modifications that need to be made to ensure someone in a wheelchair can use it. 
Putting a wheelchair ramp at your home can be very expensive. It needs to be installed by a professional, or by a company, to make sure it's safe and meets the appropriate requirements. 
So, does Medicare help with paying to put the wheelchair ramp at your home?
Medicare And Wheelchair Ramps
Generally speaking, Medicare does not usually pay for any type of wheelchair ramp being installed at anyone's home. 
Under the durable medical equipment (DME) section, Medicare does not cover any kind of modifications to someone's home – including door widening or ramps to improve accessibility. 
Why Doesn't Medicare Cover Wheelchair Ramps?
While having a wheelchair ramp can make it so much easier to get in and out of your home, Medicare doesn't cover it because the ramps themselves do not actually treat or cure a medical condition. 
There are very few exceptions where Medicare may pay for part or all of a wheelchair ramp, if you meet certain requirements and standards. 
Medicare Advantage
These Medicare plans will vary by state, so you will need to check in your specific state coverage before confirming installation of the ramp. 
This program may cover your wheelchair ramp if it is deemed to be medically necessary and could reduce emergency care needs or prevent major injury – which would lead to further medical costs they need to cover. 
With these plans, you may need to be able to prove that you have the ability to maintain – or improve – your current level of health. This means that if you have an illness that is progressive and will for sure cause your health to decline then you may not be able to fulfill this qualification. 
You might like to read: Best Temporary Wheelchair Ramps
Medicaid Coverage
Like with Medicare, ramps are not considered an essential item so they are almost always not covered. If someone does get it covered, it will usually involve winning a court case or having lawyers involved to prove that it is medically necessary.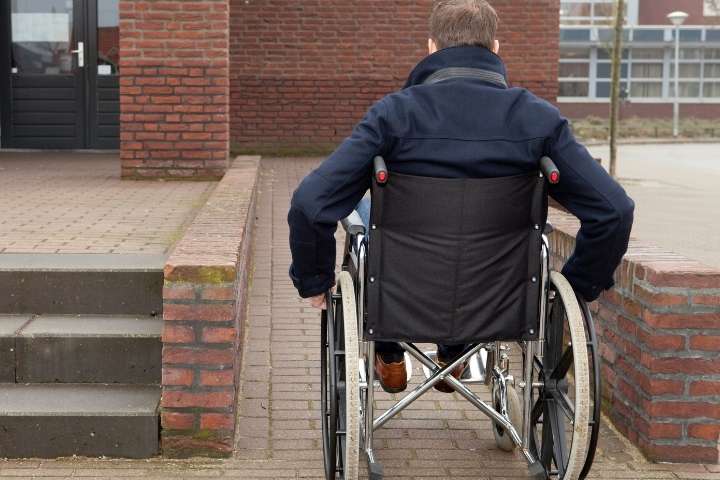 Home And Community-based Service Waivers
There are numerous states that offer home and community-based waivers that will completely cover the expense of paying for your ramp. These services consider a wheelchair ramp to be a beneficial adaptation for the environment, so they are encouraging of homeowners who want to put them in. 
Is There Other Assistance Available?
Wheelchair ramps can be very expensive to install, and not everyone has the resources or funds to pay for it out of pocket. Medicare benefits are for those who do not have private coverage, or fall within a certain income category. 
Private Insurance
If you have private insurance, and thought you could use Medicare to help with paying for the ramp, you may want to check into what your private benefits cover. 
There is sometimes some coverage for modifications to your home through private benefits. It may not cover everything, but it could help to offset of putting the ramp at your home. Talk to your insurance company to see if you qualify for any type of coverage for this modification. 
You might like to read: What Is the Maximum Slope for an ADA Ramp
State Assistance
Each state has their own Assistive Technology program where they help people living in that state with assistance they may need. 
They may also be able to help with funding for a disabled person's family and caregivers to make sure they have the help they need to provide proper care for their loved one. 
National Rehabilitation Information Center
This resource houses articles, reports and public information on technology that assists with healthy, independent living for people who have a disability. 
You can browse through resources to find the help you need, and there may even be some programs that can totally fund the wheelchair ramp or find companies who work with certain budgets. 
Rebuilding Together 
This program is specifically for helping with home modifications and improvements for veterans mostly, but it does sometimes help others in need. Their projects include installing wheelchair ramps, handrails, outdoor lighting and other assistive technology that can make a home much more accessible to those with a disability. 
AccessABILITY Experience 
This program is run independently of any state program, and is geared towards low income families to help ensure they can get a wheelchair ramp when they need it. 
This is a non-profit organization and it supports each project by giving grants for materials and to help organize volunteer labor to help build the wheelchair ramps for low-income families. 
The recipients of these grants may not have the total project paid for, but they will receive substantial help to offset the cost of paying to install the wheelchair ramp. 
You might like to read: How to Weigh Someone in a Wheelchair?
How Much Does It Cost To Install A Wheelchair Ramp?
No matter who is paying for the ramp – you or an insurance company – it's important to know how much this modification to your home is going to cost.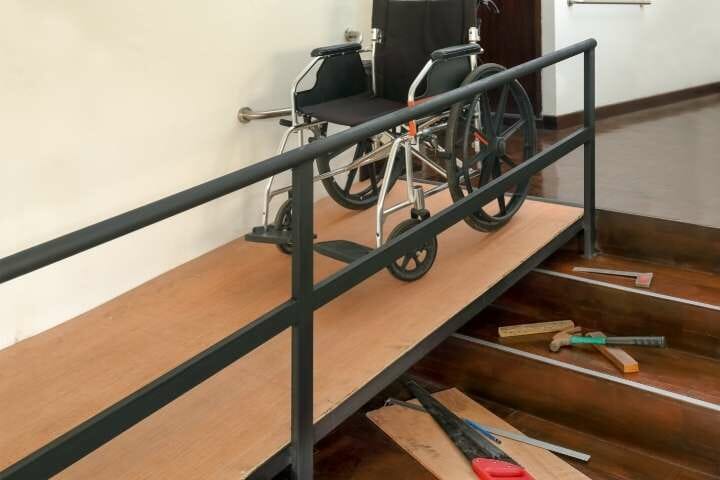 There are a number of factors involved that determine how much the ramp is going to cost, including 
The length of the ramp 
The number of ramps you are planning to have installed 
The style and material you have selected (some materials are much more expensive than others) 
Any types of customization you may want for your ramp or special features needed that are unique to your home 
Any professional company will be able to come out to your home and go through an estimate to let you know exactly what you will need to do for your home to make sure it's going to meet your needs. 
The company should also help to maximize your budget and make sure you get the most for your money, and you aren't spending funds on things you really don't need. 
Some companies may also allow you to make payments on the ramp after the work is done if you don't have all the funds upfront to pay for it. 
You might like to read: Best Wheelchair Footrest Pads
Centers For Independent Living 
Most people who are in a wheelchair are able to care for themselves, with just a little bit of help. They don't need to stay in a home full-time, and do not require full-time care.
However, some conditions may be progressive and a person's condition will get worse as time goes on. 
Researching assisted living facilities or independent living facilities now may be useful so that you have a plan in place for when you need them or your loved one needs that help. 
Some of these centers do require a person to need nursing-level type help so a person's condition has to decline quite a bit before you can even put them on the list for this kind of help. 
However, as an added benefit many of these centers will also have contacts and resources they can put you in touch with to help you pay for the wheelchair ramp being installed at your house. 
In Summary 
When you or your loved one needs a wheelchair ramp to help get in and out of your home it can be a very stressful time. Paying for this modification is expensive, and it can be overwhelming trying to figure out exactly how you're going to pay for it and make sure your loved one is safe. 
If you have private benefits, like through work, you may be able to get some coverage to help offset the cost of putting the ramp in. While we've seen that Medicare and Medicaid usually do not cover any of the costs associated with putting in a wheelchair ramp, there are some exceptions.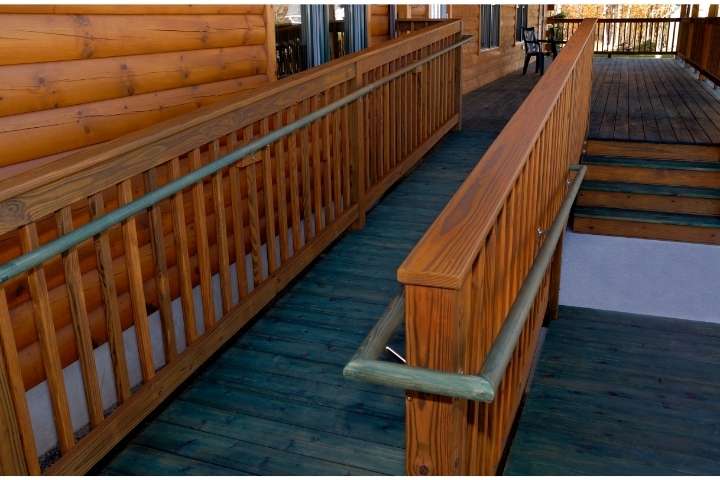 Medicare and Medicaid would need significant documentation from doctors to say that this modification is medically necessary and would seriously prevent major injury in the long run – which would lead Medicare to have to pay for more medical expenses if someone got hurt. 
There are also several non-profit programs that can help families with paying for the costs of installing a wheelchair ramp. Some groups are aimed towards veterans or low-income families, so there may be certain qualifications you need to meet but you can research these groups to find one where you meet the requirements. 
You may not be able to get all the funding from one place, and you will probably have to do a bit of research to find the funding for you. There may be portions of the funding coming from several sources and you may even need to pay for a little bit of the project out of pocket. 
Once you have the wheelchair ramp in place, and you or your loved one can easily come and go from the house you will see the value in this modification. It can be overwhelming at first, but once it's much safer to go in and out it will make everyone feel better about your loved one in a wheelchair using it and it will give them back a lot of independence.