When you are getting close to retirement, many people know that they have paid into Social Security taxes through their employer so they will have some income when it comes time to retire.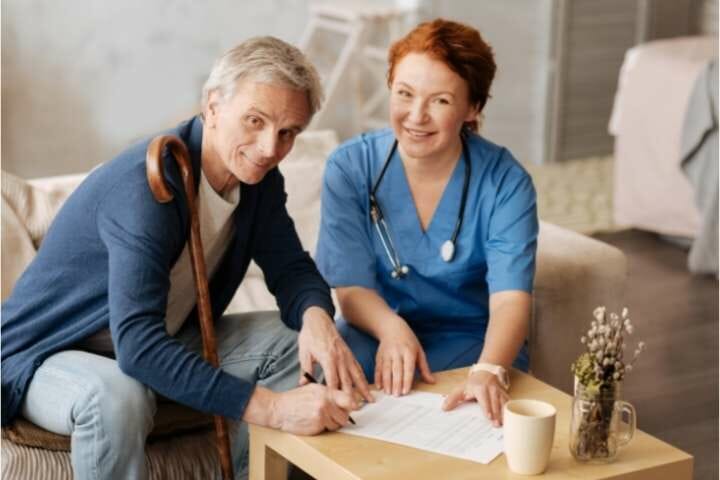 Others, though, who may not have been able to work for as many years or who have had less income may be worrying how they are going to fund their retirement and where their income is going to come from. 
That's where Supplemental Security Income (SSI) comes in. Many people think that Social Security and SSI are the same thing, but there are differences in these programs that are important to note. 
What Is Supplemental Security Income? 
This program is federal, meaning it is available to all Americans across the country, and it provides monthly income to people who have limited income or resources.
In most cases, SSI is for people who are 65 years old, or older. There are some other circumstances, though, that people who are younger than 65 may be able to apply for this program. 
SSI is also available for people of all ages who are blind or have disabilities preventing them from being able to work. 
Questions about social security disability beinig garnished? Read our article to know more.
How Does An Elderly Person Go About Applying For SSI?
To start the application process for SSI, and complete the majority of the application, each person will need to go online to www.ssa.gov/benefits/ssi. 
You can do your application online if 
You are between the ages of 18 and 65
You have never been legally married 
You live in one of the 50 US states, or the District of Columbia 
You have not applied for or received SSI payments previously 
You are also applying for a social security disability claim at the same time as SSI
When you start the application process online, you will need to make sure you have the following documents available to fill in the required information 
Full legal name 
Date of birth 
Social Security number 
Physical mailing address 
Phone number to contact you at 
Alternatively, an email address to contact you at 
If a family member is helping you to apply for SSI, they will also need to have their name and contact information available so they can be contacted by SSI in an effort to process the application. 
After the application is submitted online, a representative from the Social Security office will contact you to schedule an appointment. This appointment will be to help walk you through benefits and complete any missing information from your application. 
How Much Do You Qualify For When Receiving SSI?
The amount of money allocated monthly by the federal government through SSI is the same for everyone across the country, no matter where you live.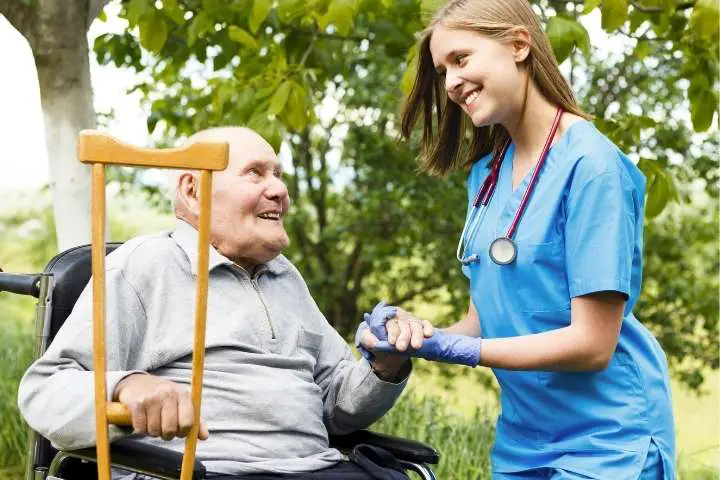 For a single person, they will receive $841 per month, and a couple would receive $1,261 per month. 
Now with that being said, not everyone will actually end up with the same amount. Some people may live in a state where the state adds funds to the federal SSI amount as a top up. 
Alternatively, if you or your family has other income you may actually receive less funds than stated. The people you live with may also make a difference as to how much money you receive. 
If you live with multiple members of your family and there are other sources of income in the house, then the government may deem that you don't have as many expenses to pay or do not need as much to live off of because you have less financial responsibilities.
Your questions about social security and assisted living answered in our latest article.
What Qualifies Someone For SSI?
Even though SSI is a federally funded program for people over 65 or those with disabilities, there are still certain qualifications that each person will need to meet in order to receive the funds. 
Income 
This category will include the money you earn – from employment, Social Security, or pensions – as well as the value that's assigned to other items (like food and shelter) that you may receive from other people. 
Further, the place you live will affect the amount of income you can earn and still qualify for SSI. Each state has their own rules as the cost of living will be different, and in states with a high cost of living earning more dollars still may leave Americans struggling to make ends meet. 
Your Assets
The things you own, also known as assets, will also determine if you are eligible to receive SSI. 
In order to get SSI, your assets can total no more than $2,000 for a single person or $3,000 for a couple. 
Now this doesn't mean that the government will count every single thing you own when determining if you qualify for SSI.
For example, if you own a house and it's your primary residence (the house you live in) then this won't count but if you own a rental or income property then this would count as assets. The government will absolutely count bank accounts, stocks, bonds and other investments.
Residency Or Citizenship? 
In order to get these benefits, the person applying must live in one of the 50 states or the District of Columbia. Now, if you are not a resident or citizen of the US but are lawfully residing here, you may still be able to get SSI benefits.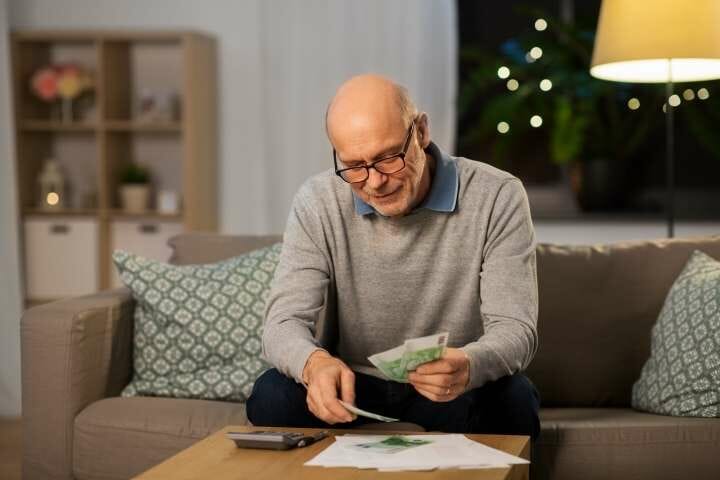 This would be determined on a case by case basis, so the Social Security office would contact you if you are not a resident or citizen you can still apply for the benefits and work through the process with the Social Security office. 
Questions about Medicare payments for homecare for seniors? Read our article here.
Other Benefits Associated With SSI
When you qualify for, and receive SSI, there are other benefits tied into this program that are put in place to help those who need it. 
For example, when you get SSI you usually are also eligible for the Supplemental Nutrition Assistance Program (SNAP) as well as your state's Medicaid program. 
Medicaid will act as supplemental insurance to Medicare, and can help pay for medical and hospital bills. Further, SNAP can help to pay for groceries so that those who are receiving SSI benefits are able to ensure they are eating nutritious foods. 
You will have to apply for the SNAP program separately, and the application can be found at any Social Security office. 
Can You Appeal The Decision From Social Security?
If you receive a decision about SSI benefits that you do not agree with, you have the right to appeal it. In order to get an appeal you will need to request the appeal, in writing, within 60 days of officially receiving the decision. 
There are four levels to the appeal process: reconsideration, hearing by an administrative law judge, review by the Appeals Council and Federal Court review. 
You can contact your local social security office to get the forms for an appeal and to ask any questions you may have about the appeal process. 
Lump Sum Payments From Social Security 
In some cases, people will receive a lump sum payment from Social Security. These lump sums are often to give you retroactive benefits from the time you applied for benefits until now. 
For example, if someone is applying for disability benefits their benefit payout may be delayed while their case is being reviewed. Once they are granted the benefit, they may get a lump sum payout that covers the entire period of time since they first applied for benefits.  
You might like to read: Can Elderly Have Medicare And Medicaid?
What Is The Difference Between SSI And Social Security?
During the majority of people's working years, they will have paid into Social Security tax every time they got a paycheck from their employer. This amount of money would be put towards their Social Security benefit for when they are ready to retire. It will help to determine how much a person is entitled in monthly benefits. 
Now, SSI is a little different. It is meant to help people when they retire however it's a program that is geared towards those with a lower income who may not have paid into these taxes. SSI helps those with limited income and resources so that they have income in their retirement years.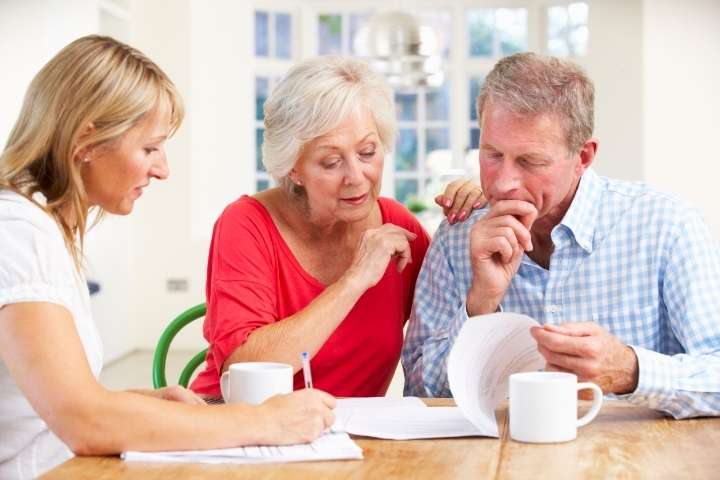 What Is Retirement, Survivors And Disability Insurance?
When someone passes away who was the primary income provider for the family, the family may be left with financial obligations they cannot meet. 
Retirement, survivors and disability insurance (RSDI) is a program that is funded by the federal government to help individuals or families who fit within this criteria financially. 
RSDI can, in some cases, provide income if you get hurt at work and cannot go back to work or if the primary wage earning family member passes away. 
To determine if you and your family are eligible for RSDI benefits, you will need to contact the Social Security Disability Insurance office for more information. 
Applying for SSI benefits as an elderly person may seem overwhelming, or you may feel as though you won't get any help so there's no point in applying. The SSI benefit program is federally funded and is available to Americans across the country, so it's worth the time to apply for the program benefits and see where it gets you.