Staying at home as people age can be an incredibly important part in their care plan. Many people don't want to go to into a long-term care facility where they don't know anyone and it's an unfamiliar place.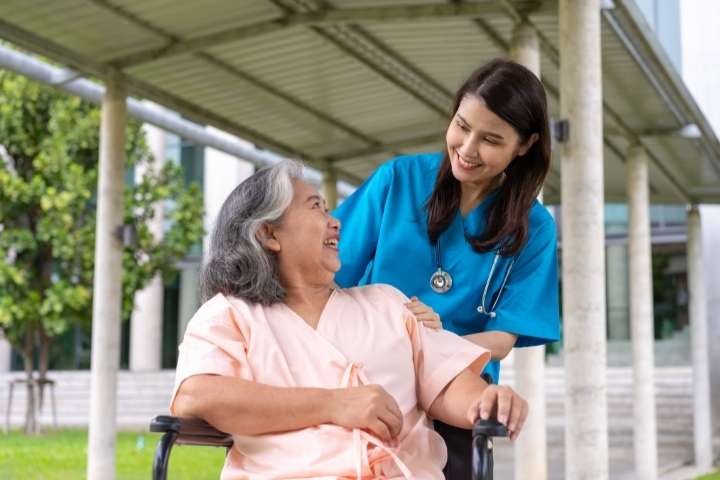 If your loved one requires extra care now as they are getting older, and maybe your family cannot provide this care for them, you may be looking into options to see what you can do for caring for your family member. 
Many people across the country rely on Medicare to help pay for their medical costs as they are aging because they don't have private benefits or the funds to pay for it. 
That being said, how far does the Medicare coverage go? Does it pay for in home care for your elderly loved one so they don't have to move into a long-term care facility? Here's what you need to know. 
Why Choose Home Care?
The goal of home care is to help each person regain their independence and heal from their illness/injury so they can be as self-sufficient as possible.
Many of the services provided to a person at home will be the same services or treatments that are provided at a hospital. 
The benefit to home care is that these services are usually less expensive to be provided in someone's home and they are much more convenient as you can schedule the appointments when it works for your schedule, plus it's in your home where you will feel so much more comfortable than in a hospital. 
Having home care is a great option for not going to the hospital and still receiving care to help you stay self-sufficient. 
You might like to read: Home Care for Seniors – The Complete Guide
Does Medicare Cover In Home Care?
The short answer to this yes, but there are some exceptions. In order to get the in-home care, each person will have to meet certain eligibility requirements, and the services needed must be determined to be reasonable and necessary for the treatment of your illness or injury. 
Who is eligible for in-home care paid for by Medicare?
As mentioned, there are certain requirements for people to qualify for in-home care to be paid for by Medicare. 
To qualify, here is what you'll need to qualify 
Being under the care of a doctor, and the services are being provided under a care plan that is established and reviewed regularly 
A doctor has certified that you need one of the following 

Intermittent skilled nursing (that is not blood work) which means less than 7 days a week and for less than 8 hours each day 

Speech and language services 

The home healthcare company you have providing these services is approved by Medicare to provide these services 
A doctor has certified that you are homebound, which means you are normally unable to leave your home and if you have to do so it requires the help of other people and/or major effort
A doctor (or other health care provider like a nurse practitioner) has had an in person appointment with you and has assessed that you require this in-home care. The appointment must have been within a specified time frame to you applying for this Medicare benefit and the appointment must be related to the reason for getting homecare
What If You Need Full-time Nursing Care?
In some cases, people will need full-time nursing care to help them. If the person on the Medicare benefits needs nursing care for more than 8 hours a day or for longer than three weeks you may not qualify to have in-home care. 
Your doctor will need an assessment to ensure that your needs fit into the requirements to qualify for homecare benefits. 
You might like to read: Problems With Home Care Agencies
How Does Medicare Pay For Your Homecare Costs?
For your Medicare-certified homecare agency, Medicare will pay for services up for up to one 30-day period. The payment for this period of time will be based on your condition and what your care needs are. 
You are allowed to have more than one 30-day period covered by Medicare, but for one instance they will only pay for benefits for up to 30 days at a time. 
When it comes to getting home care paid for by Medicare, it can make it a lot easier to get the benefit by ensuring that you are using an agency that is approved by Medicare. This means that they are able to accept payment from Medicare and there will not be any extra costs to you. If there are extra costs on top of what the Medicare benefit pays for then they are not going to be considered a Medicare-certified agency. 
What Benefits Are Covered By Medicare?
If you need homecare benefits, you will want to make sure that all the services you need are covered and you won't be getting an unexpected bill in the mail.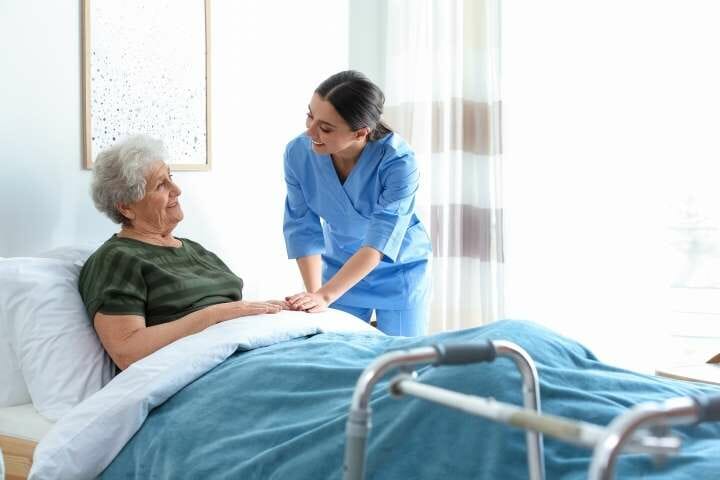 Medicare will cover services that are considered reasonable and necessary to the treatment of your illness or injury. 
Skilled Nursing Care
Medicare will cover the cost of skilled nursing care when they are directly related to and necessary for the care of your illness, and it is given on a part-time or intermittent basis (which means it's needed for less than 8 hours a day, or less than 28 hours total in one week). 
This care can be provided by a registered nurse or a licensed practical nurse, but if the services are provided by an LPN they will be supervised by an RN. 
Physical therapy, occupational therapy or speech/language pathology 
If your condition or illness requires therapy to help restore or improve functions that have been directly impacted or affected by your illness or injury. 
The therapy may also be covered under Medicare benefits if the therapy is needed to help you maintain your current condition or prevent the symptoms of it from getting worse. 
You might like to read: Dementia – The Complete Guide for Seniors and Caregivers
Social Services 
Dealing with a long-term illness or injury can have a detrimental effect on your mental and emotional health. 
Medicare will cover these services when your doctor feels like there are concerns that need to be addressed so they don't interfere with your recovery or treatment. 
This type of benefit might include counselling or help with resources available to your within your community. Medicare does not cover these benefits alone, and you must be receiving the skilled care (nursing, physical therapy, occupational therapy or speech/language pathology) as mentioned above. 
Medical Supplies
If the skilled treatment you're receiving requires medical supplies like bandages or wound dressings then Medicare will cover these costs for as long as you're receiving the treatment. 
The doctor will provide the orders for what types of medical supplies you will likely need during this time. You may be required to pick them up from a will depend on what your specific needs are. 
Is There Any Cost For Homecare When Using Medicare Benefits?
Before any care begins, the agency should tell you how much (if anything) you're going to be responsible for paying when the medical services are over.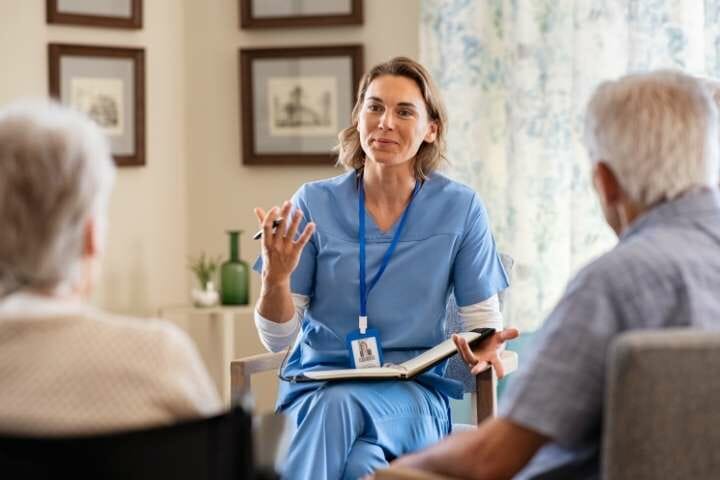 The agency will also talk to you about any services they're being asked to provide that are not covered under Medicare, and how much those services cost to provide. 
Your responsibilities need to be discussed with you and it needs to be provided to you in writing so that you are very well aware of what your costs will be. 
The homecare agency has a responsibility to you to ensure that you receive all of the care as the doctor has ordered/prescribed for you. The agency will also be responsible for ensuring that your discharge plan is put in place so you are safe to be on your own. 
You might like to read: Transitioning To Assisted Living – A Guide For Seniors And Caregivers
Does Medicare Pay For Respite Care For The Elderly?
In many cases, Medicare will pay for homecare benefits – which can include having a healthcare worker coming into your home to help with preparing meals, bathing, laundry and so on. 
In these cases, the person who comes into the home of the elderly is very often also acting as a companion for the elderly person. They will spend time with them, talking about their day, getting to know them and keeping then company, 
While the home healthcare worker is there to help the elderly person with their healthcare needs, there is often companionship that develops at the same time. 
Medicare will not, however, pay for respite cqre for the elderly unless it has been previously used when the person was younger. 
If you have specific questions about your case or the case of your loved one to see if you qualify for respite care you can always contact Medicare to ask these questions and see what coverage is available. 
In home care for the elderly can be of great comfort for those who need healthcare, and it allows the service to be provided in the comfort of their own home as opposed to having to go a hospital. 
This in home care can help individuals remain independent, and less reliant on healthcare assistance when recovering from an injury or surgery. In home care helps restore independence or helps prevention conditions of an illness from progressing.