Are you an older adult and cannot afford fresh, healthy food? This article discusses the Senior Farmers Market Nutrition Program, which will help you get access to fresh products from local farm markets at subsidized rates.
Old age comes with various health problems. You are more likely to suffer from diabetes, blood pressure, and cardiovascular diseases. So eating a balanced diet and consuming fresh fruits and vegetables is essential in reducing the risk of these diseases.
But, unfortunately, It is estimated that less than one-third of the older adults in the United States eat the proper amount of fruits and vegetables, which are vital for their body and mind. They cannot buy the recommended amount of fruits and vegetables because of a shortage of money.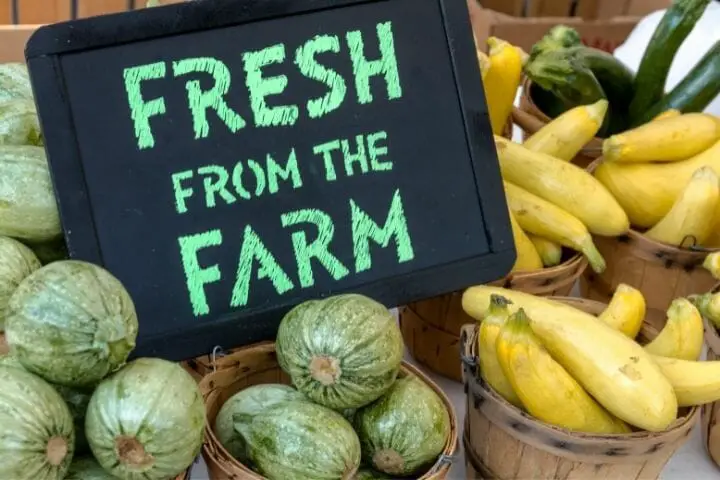 What is The Senior Farmers Market Program?
The Senior Farmers Market Nutrition Program addresses the concern of the seniors and aids in providing incentives to buy fresh fruits and vegetables from local farmers. 
The program provides coupons to low-income seniors which they can use in exchange for fruits, vegetables, herbs, and honey from authorized farmers, farmer markets, roadside stands, and Community Supported Agriculture programs.
The main aim of this program is to provide nutritious food to low-income seniors to lead a better life and aid in expanding and developing local markets.
This article discusses the Senior Farmers Market Nutrition Program (SFMNP). Continue reading for more information.
You might like to read: How to Shop for a Healthy Heart?
How Does The Seniors Farmer Market Nutrition Program Work?
The United States Department Of Agricultural Food And Nutrition Service has run the Senior Farmer Market Nutrition Program since 2001. The program is designed to improve the diet of older adults. 
The 2002 farm bill authorized the SFMNP program permanently and provided $15 million in the year to popularize the program throughout the nation. The 2008 farm bill increased the funding from $15 million per year to $20 million per year, maintained in 2014 and 2018 Farm bills.
The SFMNP program is federally funded through this farm bill. From this funding, ninety percent supports food costs whereas 10 percent supports administrative costs.
The State agencies administer the program by distributing coupons to lower-income senior people. Now 54 state agencies help this program. The farmers, farmer markets, roadside stands, and Community Supported Agriculture programs (CSAs) should become authorized by state agencies to take advantage of the SFMNP program.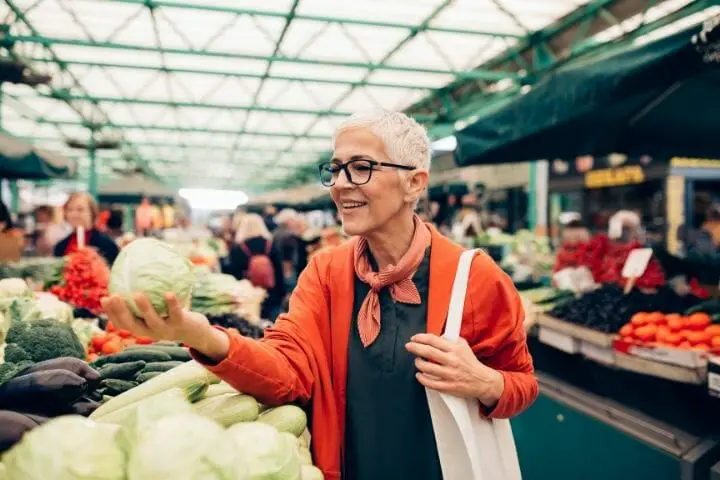 The process of authorization may vary from one State to another. Some vendors sell fruits and vegetables exclusively but grown by someone else like wholesale distributors, who cannot be authorized to get SFMNP benefits.
The qualifying older adults receive between $20 to $50 per year. The state agencies may supplement the benefit with state, local or private funds.
The California Department Of Food And Agriculture(CDFA) has partnered with the California Department of food banks to distribute time packets that contain freshly grown fruits and vegetables instead of booklets or coupons in 2021 to reduce the spread of the Coronavirus.
What Are The Objectives Of Senior Farmers Market Nutrition Program?
The SFMNP is designed mainly for three reasons. I am describing them below.
To provide nutritious and fresh locally grown vegetables, fruits and raw honey and cut herbs from roadside stands and family markets to lower-income senior adults.
Helps in developing new family markets, roadside stands and Community support Agricultural programs.
Grow the rate at which agricultural commodities through roadside stands, farmer markets and others are consumed
What Is The Eligibility Criteria Of Seniors Farmer Market Nutrition Program?
To get the benefits of SFMNP, you need to meet the above criteria.
#1. Age
You should be 60 years old and above to apply for this program.
#2. Income level
You should self-declare your total household income. The entire household income should not be more than 1.85 times the poverty limit for income as defined by the Federal government.
| | |
| --- | --- |
| Household Size | Income Limit |
| 1 | $1986 Monthly |
| 2 | $2686 Monthly |
| 3 | $3386 Monthly |
| 4 | $4086 Monthly |
| 5 | $4786 Monthly |
| 6 | $5486 Monthly |
What Are The Various Steps To Receive SFMNP Benefits?
#1. Submit An Online Application
You should submit your online application for the Senior Farmer Market Nutrition program between the 1st of May to 1st of June. However, the online application form extension closes every year on the 2nd of July.
After submitting the online application form, you will get a confirmation that you need to retain records.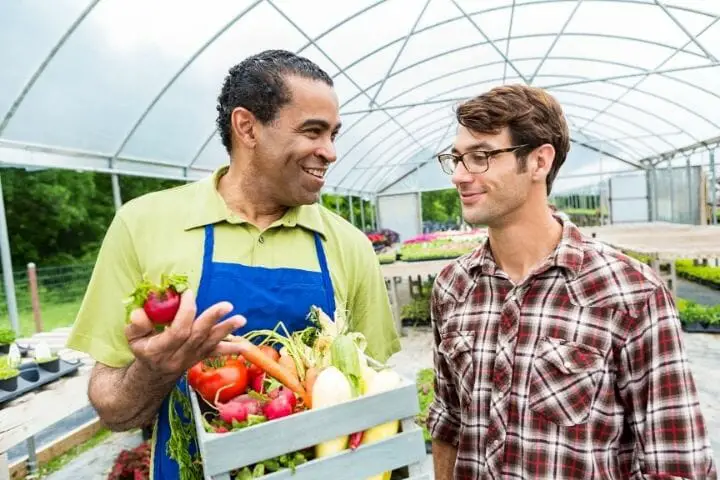 #2. Wait For Eligibility Determination
You can check your mail to know whether your application is approved or referred to the waiting list, or denied. The eligibility determination mail includes the instructions to pick up the SFMNP checks and vouchers.
#3. Follow The Instructions
You should read the instructions carefully and follow them if your application is approved. It will help you pick up SFMNP benefits from the local distribution site.
Remember to show your identity card like a valid driving license or State issued identification card while getting SFMNP checks or vouchers.
You may also select an authorized representative to pick up your vouchers. But the authorized representative needs to show your identification proof, say your confirmation number and application I.D at the time of receiving the voucher.
#4. Purchase Fresh Fruits And Vegetables
You will also get 5 SFMNP checks worth $5 each and a list of authorized farmers. You can use the SFMNP checks to buy fresh fruits and vegetables from authorized farmers.
You might like to read: How to Increase Energy Levels Among the Elderly
Wrap Up
Older adults in the United States can take advantage of SFMNP and increase their consumption of locally grown fruits and vegetables. But they need to apply each year to get the benefits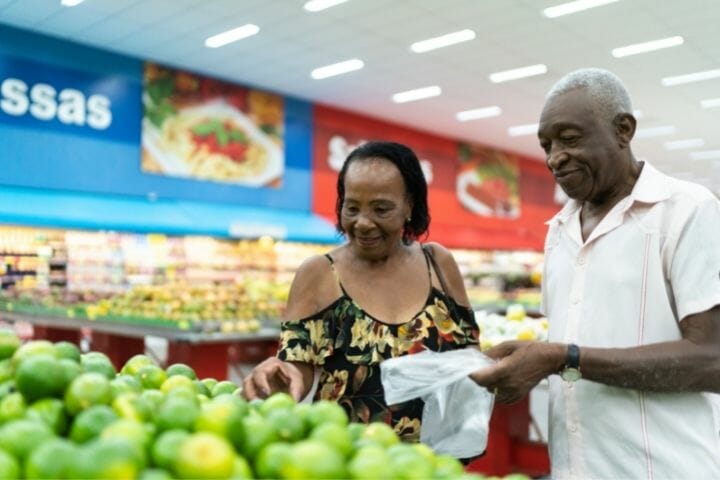 The SFMNP provided $21,083,410 to nearly 725,686 senior people in 2020 .In that year approximately 2,316 roadside stands,71 CSAs and 14,767farmers from 2401 farmer markets received authorization from SFMNP.
I hope this article has given you helpful information, and please don't forget to share this article with someone searching for this particular information. You can ask us queries about the SFMNP program in the comments section, we will be happy to answer all your queries.