We have reviewed the best pill dispensers for the elderly. If you are in a hurry, the table below gives a quick snapshot of the top 6.
Who likes popping pills?  Nobody! However, a visit to the doctor's clinic follows the route to the pharmacy with a prescription of medicines.  Nonetheless, medication is undeniably the only cure when you are sick.  
When you are unwell, you do not have much choice.  Medication is the only way to make you feel better again.  Sometimes you wish you could ignore it or forget about your illness.  
On the contrary, it so happens that you forget about taking your medicines on time.  Although you know how essential pills are for you, you tend to lose track of time.    Your forgetfulness about taking medicines on time could lead to escalating your ailment.  A pill dispenser is the best solution to help you take your dosage on time.
Even if you are not under prescribed medication for chronic disease, most of you miss your daily vitamin supplement.  On other days, you might end up taking your supplements twice.  Such irregularity could do you more harm than good.
As per the U.S. Food and Drug Administration (FDA), each year, more than 100,000 cases of medication errors are reported.  Medication errors, such as incorrect drug dispensing, can be fatal.  However, the best pill dispenser can rule out such human errors.
It is a known fact that over-dosage can be lead to medical complications.   In contrast, medicine cannot be effective if you fail to maintain the accuracy of time and correct dosage.  Every medical expert strongly recommends the precision of dosage.  Otherwise, you could welcome unintentional hospitalization and a whopping medical bill.
It is all the more difficult to manage poor health for elders who do not have anyone at home for assistance.  In such a situation, the best pill dispenser could be your only support.  Furthermore, if you are a caregiver, a pill dispenser will assist you in time management and accuracy of dosage.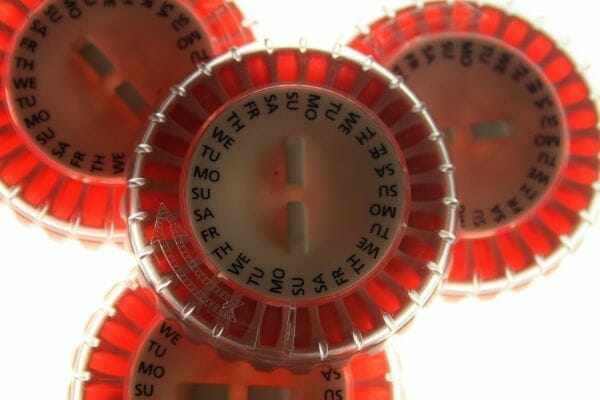 What Should You Look For Before Buying The Best Pill Dispenser?
There are plenty of pill dispensers in the market. If you are under the impression that all pill dispensers do the same job, you might want to do some research before purchasing one.  Here is a buyers' guide that will help you choose the best pill dispenser that suits your requirements.
Tailored Alerts
Suppose your caregiver does not turn up one day, who will give you reminders to take your medicine?  Don't worry! Now, you no longer need to depend upon your caregivers to remember your daily pills! Your pill dispenser will call out your name and gently remind you of the medicine you need to take.  
You can program your dispenser, which can send you audio alerts through emails, text messages, or phone.  Furthermore, it gives you the option to feed in the time of your medicine.  The pill dispenser will dispense medicines as scheduled.
If you like the idea of a friendly voice notification, you can search for a pill dispenser that allows you to set up tailor-made reminders.
Multiple Pill Function
Are you under heavy medication? Does medicine management seem like an unsolved puzzle?  If you are dealing with multiple medications, it can get a bit frustrating for you to manage your pills. A pill dispenser will help you sort your drugs and give you peace of mind.  
The dispenser separates your pill for each dose automatically.  It will sort, organize, and dispense medicines.  An automatic pill dispenser makes medicine dosage as simple as pressing a button.   Choose a pill dispenser that does not require a complicated setup. 
Locked Lids
Most medicines come with instructions to keep away from kids. Furthermore, you should keep medicines away from direct sunlight. It would be best to place the cap tightly to prevent moisture from seeping inside.  
The lid of a pill dispenser is locked to stop moisture and sunlight from penetrating inside the bottle. Furthermore, a locked lid ensures children's safety.   While purchasing a pill dispenser, make sure that it has the feature of locking lids.
You may also like Best Pill Cutter/Splitter for Small Pills
Best Pill Dispensers for the Elderly
Below, we have detailed the best pill dispensers for the elderly, along with their pros and cons. We hope that this list will help you make you decide the product that works best for you.
#1 Mega Cube Automatic Pill Dispenser
This high tech pill dispenser is for those people who forget to take their medicines on time. This device helps its user by dispensing pills on a set date and time. Moreover, the device helps people be more self-independent. 
No products found.
It can hold a pill supply of 3 months with ease. Put in the medicines, set the date and time, and forget worrying about taking your medicines on time. 
If at all, the patient has not taken medicine by any chance, all the numbers in the dispenser will get notifications that "medicine not taken." One can set audio reminders for getting notified.
Pros
Full touch screen monitor that makes it easy to use.

Twelve bins are available to hold different day to day medicines in one place.

The battery backup is of 24 hours. 

Reports to the user and the caregiver of the user about the medicines missed via messages, emails, and audio reminders.

The dispenser also gives refilling reminders to the owner or patient using it.
Cons
A little expensive for people who have a restricted budget.
No products found.
You may also like How Much Is A Pill Cutter
#2 E- Pill MedSmart Voice Locked Pill Dispenser
This pill management device is ideal for those who are under medications and take many pills in one day. This 28 compartment pill dispenser holds almost 24 pills at one time. Put in the pills according to your dosage and the work is done. 
Pill dispensers are a great solution for all those who forget to take their medications on time. Moreover, it is user friendly as battery backup is for two months. Blinking lights indicate that it's time to take your medication.
Pros
Ideal for gifting purposes for loved ones. 

As the dispenser is locked, it is safe for those who have kids at home.

1-year warranty available that makes it trustworthy.

4 AA batteries are included with the dispenser.

Different schedule rings available to set alarms per day.

The alarm automatically sets off as soon as the owner takes the medicines.

Budget-friendly
Cons
If the lock is lost then opening the dispenser will be tedious work as the lock is manual and not automatic.
Here we have a video featuring E- Pill MedSmart and E- Pill Med Time Plus.
You may also like How To Cut A Pill Without A Pill Cutter
#3 E- Pill Med Time Plus Pill Dispenser With White Lid
The automatic dispenser which is available with additional key locking feature makes this device unique in itself. Convenient to use as the alarms start ringing at the set time. Put in the medicines and forget worrying about taking the medicines for 28 days.
Pros
28 compartments to keep the medicines.

Two medication trays are available with this dispenser.

Makes the owner of the dispenser independent.

The device is convenient to use.
Cons
Dispenser holds less number of pills in one compartment.

One needs to hold the device upside down to take out the pills. 

Expensive.
You may also like Can You Bring a Pill Cutter on an Airplane?
#4 E- Pill Med Time Station- Pill Dispenser With Tripper Base And Clear Lid
This device comes with a tripper base that makes it unique. Moreover, there are no chances of the medicine falling out of the dispenser. 
When you are busy working and hands are occupied, just press the tripper, and the medicine will come out in the stainless steel bowl. The dispenser is available with a transparent lid that makes it convenient for the owner to refill the dispenser. 
Pros
Sets up to 6 alarms per day.

Save a lot of time.

The alarm is loud enough for one to notice it and have the medication.

It is inbuilt with low battery indicators.

Best for aged people.
Cons
Low battery life as A batteries are used in the device.
#5 Pill Dispenser By Black+ Decker- Smart Phone Connected 
This dispenser is named Pria; it dispenses the set medicines at the set time into the pill cup. This is a user friendly device that is quite convenient to use as it has a touch screen.  
With Bluetooth connectivity, this device can be connected with a cell phone, laptop, and more. Moreover, if the patient misses the medicines, the caregiver gets notified then and there. With this device, one need not worry about elderly people and their medicines. 
It keeps track of the patient's weekly wellness and reminders to drink water and more.
Pros
It has 28 slots that hold almost ten pills at a time.

It comes with a companion app that can be connected to any device that has Bluetooth.

It makes people more independent and keeps reminding the patient to do other day-to-day tasks.

The device is available with a smartphone app named Pria`s smartphone app.
Cons
Need a proper Wi-Fi connection that can add to an extra cost.

After six months, the monthly subscription needs to be renewed, and all this adds to extra expenses.
You may also like Pill Cutter vs Knife – What To Use To Split Pills
#6 Tamper Resistant Automatic Pill Dispenser By e-Pill CompuMed
The medication device looks like a typing machine or a calculator that is easy to use by elderly people. The medication reminder device dispenses medicines four times a day at the set time and gives medicines at the set proportion. 
The device comes with a dispensing drawer. It keeps the medicine safe and free from dust even if one forgets to have the medicine. 
One can set an audio alarm, too, with this device. With e pill medication reminders, one needs not to worry about medications for their loved ones. This easy to use device even when you have patients with dementia at home.
Pros
The device is tamper-resistant that makes it strong.

Convenient to use as all the directions are written on the dispenser itself.

The buzzer rings when it is time to dispense the medicines.

With an automatic lock facility, the patient can take only the medicine that is dispensed out by the dispenser.

Three months of battery life.
Cons
One needs to refill the medicines after every week, and it dispenses medicines four times a day only.

Larger in size.

Expensive than other pill dispensers.
You may also like How To Clean A Pill Cutter
Conclusion
If you have to take multiple medicines during the day, you should definitely go for the best pill dispenser. After all, it is imperative to keep proper track of the medicines that you are taking, as missing one medicine can prove to be fatal for some patients. The best aspect of these pill dispensers is that it helps to keep track of your medicines in a proper way. 
In this article, we have brought you reviews of different brands of pill dispensers being sold in the market. As per our research, the pill dispenser "Pill Dispenser By Black+ Decker- Smart Phone Connected" is the best among the rest. The reason being that it can be easily connected to your smartphone, which means that you can keep track of your medicines at any point of the day.
If you are looking for a lower-priced option, we suggest going for the "E- Pill MedSmart Voice Locked Pill Dispenser," which is an automatic dispenser with good features at a comfortable price.
References:
https://www.fda.gov/drugs/drug-information-consumers/working-reduce-medication-errors