When your loved one starts needing some extra help around the house, it can be tough to find a schedule for homecare that suits the needs of your loved one and fits within an affordable budget.
When an individual qualifies for homecare, one of the first questions the family has is how much and why type of care does my loved one qualify for? And if there is a gap in the care Medicaid will provide how does the family take care of closing that gap?
Does Medicaid Pay For 24-Hour Homecare?
Yes, Medicaid will pay for homecare for aging individuals who need help in staying independent, but the amount of coverage isn't going to be the same for everyone.
So the good news is that most Medicaid programs pay for some form of homecare, but what if your loved one needs 24-hour homecare?
There are very few situations where Medicaid will pay for this because the thinking is that if an individual needs that level of care then they cannot really maintain their independence and could really benefit from being in a long-term care facility.
There are some exceptions to this, though. The main exception is that if someone is in hospice care and is terminally ill, the state Medicaid program may approve around the clock homecare to make the individual comfortable at home in their final days or months.
If someone does qualify for 24-hour homecare, there are two different kinds of homecare they can get.
Split shift
This means there are two nurses or caregivers who work 12 hour shifts, essentially splitting the amount of time an individual needs care.
Live-in
This kind of care involves a caregiver moving into the individual's home so they are always there to provide the care that's needed.
This kind of care is typically not billed at an hourly rate, but rather a daily rate. This type of care will almost always have the same person providing the care, and they will often build a relationship with your loved one.
You might also like Does Medicare Pay For Upright Walker
Qualifying for Medicaid
The hardest part about Medicaid is trying to narrow down exactly how someone qualifies for the program.
For example, if someone lives in New York state – they must have an income that is lower than $884/month and fewer than $15,900 in assets. Whereas in Connecticut, the monthly income has to be lower than $2,250 and an asset limit of $1,600.
It's obvious how there's discrepancy and some unfairness from state to state, especially when it's much easier to qualify in some states than others. There will be residency requirements in each state for qualifying too, so it's not as though individuals can move from state to state to make it easier to qualify.
How Does Medicaid Work?
The funding for Medicaid comes from both the federal and individual state governments, so the qualification criteria rules will come from both of those sources. The coverage for Medicaid will differ from state to state, depending on funding available and what the state has set up.
Some states will implement a medical state plan, which is also sometimes known as regular Medicaid. However, some states only have what is known as institutional Medicaid – which actually does not cover homecare and only kicks in to help fund when an individual needs to be in a long-term care facility like a nursing home.
In states that have the "regular Medicaid", the state will usually pay for homecare services, often as Personal Care Workers coming into the home of the individual. This is not to say all states with "regular Medicaid" does this, but it is more common than not.
For the states that have institutional Medicaid, they will sometimes offer Medicaid waivers. This is offered as an alternative to nursing homes to keep individuals in their home and free up spots for people who really, truly need nursing home care.
The Medicaid waivers will pay for the at home care services, and sometimes pay for other care related services individuals may need help with to keep them in their home.
You might also like Does Medicare Cover Toilet Seat Risers
Types of Care Covered by Medicaid
The kind of homecare an individual receives is often dependent on their needs and abilities at the time, but there are a number of different kinds of homecare Medicaid provides to individuals.
Home Health Care
Home Health Care service is provided by trained medical professionals (doctors and nurses) in the homes of individuals. This is different from homecare in that homecare is personal care provided by family members or paid caregivers and it is not medical related.
Doctors and nurses may come in to help with medical needs – like changing a bandage or administering specific medical procedures.
Home Care/Personal Care
This kind of care is typically provided by non-medical personnel to help individuals with their daily activities. This could include activities like bathing, grooming, dressing, eating and working on mobility. In the majority of states, this kind of care is provided and paid for by Medicaid or the Medicaid waivers.
Homemaker Services
This kind of care is help with tasks around the house: laundry, shopping for groceries and even meal preparation. This could be for someone who can still take care of their personal needs (like bathing) but just needs a little extra help with keeping up their household chores.
In the beginning, these homemaker services were not included in Medicaid benefits but more recently it has been recognized as an essential part of keeping individuals in their homes and out of long-term care facilities.
Family and Caregiver Support
Taking care of an elderly loved one can be exhausting for family members. This is not because family members do not want to support their loved one but rather most people do not have the training for this, and they want the time spent with their loved one to be enjoyable rather than about chores and caregiving.
Support for caregivers often comes in the form of respite care and is included in almost all states' Medicaid plans.
Home Accessibility Modifications
Sometimes getting someone to stay in their home is as simple as a few modifications to their home to make it accessible to them. This can include wheelchair ramps, bathtub handles and bars and even stair lifts.
Some of these modifications may not be totally by Medicaid, and you may only get partial reimbursement. You will have to consult the specifics of what your state covers.
You might also like Medicare Knee Replacement Age
Hospice Care
This kind of service is typically reserved for those individuals who are terminally ill, and have a life expectancy of less than 6 months. If doctors determine that a patient is significantly more comfortable at home for this time then Medicaid may pay for hospice care at home.
Adult Day Care
This may be considered a form of respite care for family caregivers, adult day care is an option for those elderly individuals who need help with getting out of the house.
This service provides meals and transportation (usually), but it also gives a form of socialization for those seniors who may have a hard time getting to social opportunities and to spend time with friends.
This can help seniors stay in their homes by adding quality to their life and help them not feel isolated from others – especially if their family doesn't live close to them.
Funding the Gap
For many families, paying for their loved one's care needs is stressful. Medical care can become very expensive very quickly, and it's easy to burn through someone's savings easily.
For most people, paying for medical care with the help of Medicaid is often a last resort. For those families who need immediate assistance or help, the process for applying and qualifying for Medicaid can take too much time – time this family likely already doesn't have.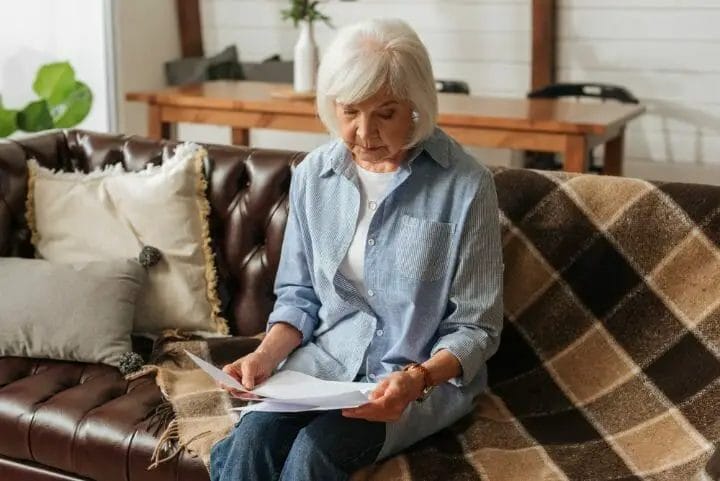 What many people do not realize is that Medicaid does not have an unlimited number of slots available – especially for the Medicaid waivers. In some states, there is a waiting list for these waivers that are five or seven years long.
For those families who need immediate assistance with paying for homecare, there are some other options to explore
Private insurance
Pensions
Individual savings accounts
Reverse mortgages
While no family member wants to borrow money to pay for homecare – it's really a tough situation – but it may be the better route than working with Medicaid since they can make families jump through a crazy number of hoops just to qualify.
You might also like Questions to Ask When Hiring a Caregiver for Elderly Parents
Closing Thoughts
It's very difficult to get Medicaid to pay for 24-hour homecare, for anyone. The individual trying to qualify for this type of care may not have a lot of time, and the process for qualifying for take up more time than they have left.
In addition to that, the current type of care they are receiving could be eating up all of their funds and by the time they qualify for Medicaid it could take too long and they will be without care for an extended period of time.
The hardest part of this is that an individual must really be in need of the care before they can even start the process, and for some people that's just too long of a wait.
If you have questions about Medicaid in your state, you can consult your local public health authority to see what your options are.