A Walk-in tub is beneficial for seniors as it reduces the risk of falls in the bathroom. But will Medicare pay for a walk in tub? Let's find out.
Experiencing a fall can cause a person to face serious injuries. One-third of seniors trip or fall every year. It has become essential for seniors to lower the risk as much as possible in their homes. 
Walk-in tubs can lower the risk of falls in your bathroom. It helps seniors avoid stepping over a high edge when they get into a bathtub. Unfortunately, walk-in tubs do not come under the medically necessary equipment, meaning Medicare will not pay for your walk-in tub.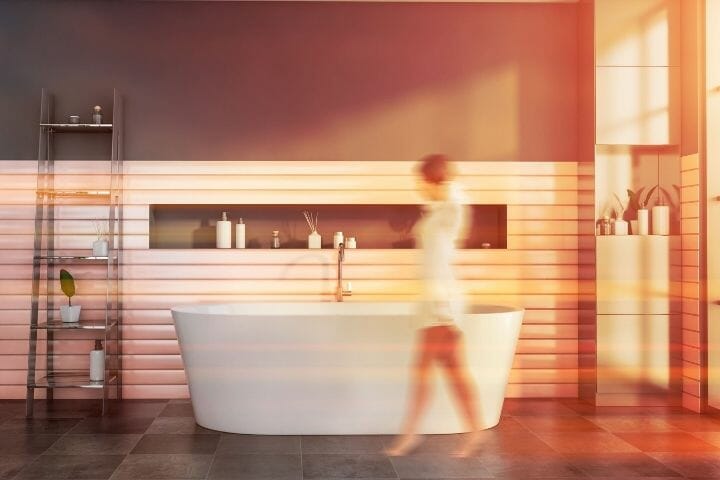 However, there are some possibilities in which you can get coverage or other cost savings from Medicare if you want to install a walk-in tub.
Why Should You Opt For a Walk-In Tub?
Walk-in tubs are modified bathtubs that companies design for elderly people. The modifications consist of an automatic door that opens independently and allows seniors to walk straight into the tub without requiring them to lift their legs.
Falls are dangerous for older people because they can severely injure them. The treatment for their injuries may cost them their savings. Hence, it is essential to take safety measures in the home as well as in the bathroom.
According to a 2014 study, seniors encounter 7.8% of fall incidents without injury and 17.3% of falls with injury in the bathroom. The percentage shows that older adults are 2.5 times more likely to trip in the bathroom than other rooms in a house. 
The falls occur in the bathroom due to loss of balance and have the highest injury rates for older adults. A Walk-in tub may help prevent the risk of fall or injury. It contains more features such as handrails, modified safety seats, hydrotherapy jets, and an anti-slip floor.
While there is no definite evidence showing that a walk-in tub improves safety in the bathroom, it lowers the risk of falls for you or your loved ones.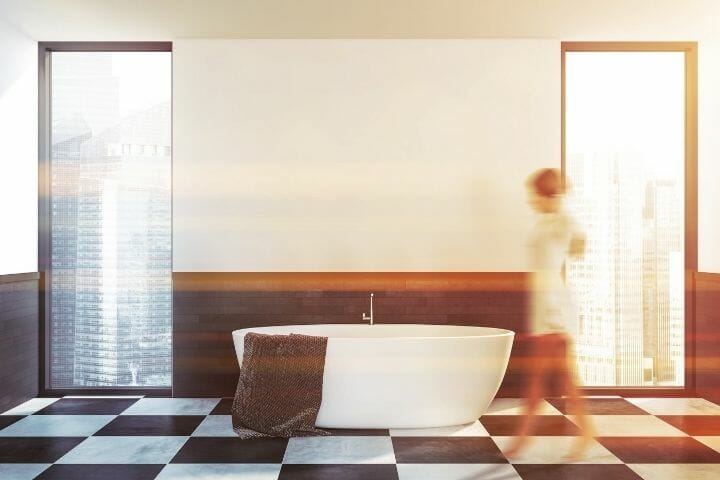 Can You Get Coverage for Walk-In Tubs?
If you are a senior receiving Medicare benefits, you might wonder if you get cover for a walk-in tub. It dramatically helps seniors to prevent fall risks. Currently, no known medicare policy covers your walk-in tub. However, you can get coverage on essential medical equipment, including a wheelchair, walker, and hospital bed.
Medicare covers some medical equipment and devices that help seniors in their medical conditions. This equipment is called durable medical equipment (DME).
Some DME on which Medicare provides coverage includes blood sugar monitors, crutches, nebulizers, patient lifts, commode chairs, and more. 
Medicare coverage is divided into two portions; in the second portion, you can access the coverage on your doctor's appointments, visits to your emergency room, and other services.
Usually, Medicare doesn't provide coverage on walk-in tubs and their installation requirements. But in certain circumstances, you can work on getting financial assistance for your walk-in tub.
These qualifications to get financial assistance on a walk-in bathtub for yourself and your loved one are mentioned in the next section. 
Under What Conditions You Can Get Medicare To Pay for Your Walk-In Tub
Medicare usually does not pay for a walk-in tub because it differs from the other DME as it requires a specific installation and needs to make significant changes to your bathroom. 
After installation, moving or reusing it is difficult, but most DME are reusable as you can rent or purchase it, then return it to the organizations. Most healthcare and insurance companies do not cover a walk-in bathtub because they don't find its medical necessity for veterans. 
However, there is a way that you can use to get some cover on your walk-in tub. When you have original medicare insurance containing parts A and B, you can get a chance for your walk-in tub coverage.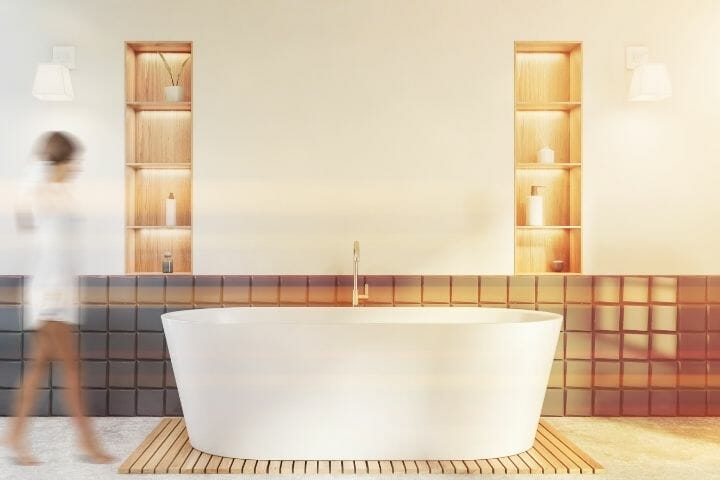 You will need a doctor or healthcare professional to write you a prescription for the equipment to get coverage. You should include these things in your prescription
Details about any diagnosed medical condition
The reason why you require a walk-in tub, and 
How exactly it will improve your case. 
Use specific wording in the prescription. It helps you qualify for getting financial support for the equipment. You will also need to shop the bathtub from a supplier that Medicare enrolls. The supplier should have a specific participant number from Medicare. If the private suppliers don't have it, you will not get reimbursement for your claim.
You may get financial support if you have a prescription and the participating supplier. However, approval of your claim for reimbursement is up to Medicare.
Will Medicare Advantage Pay for Your Walk-In Tub?
There is another option for you to get Medicare benefits by selecting a private insurance company. Medicare Advantage offers more benefits for seniors, including meal delivery, transportation needed to medical appointments, and coverage on the purchase of air filters for asthma patients. 
With this option, you may get coverage for a walk-in tub. Ask your healthcare provider or caregivers for available policies for seniors.  
Cost and Other Savings Options for Walk-In Tubs
Medicare does not cover walk-in tubs because they are costly. The typical walk-in tub can cost between somewhere $1,500 to $20,000. If you want modifications in your shower, that will cost you extra. 
For example, the average cost for installation is between $700 to $3,000. Without Medicare coverage, you may find it challenging to have a walk-in tub in your bathroom.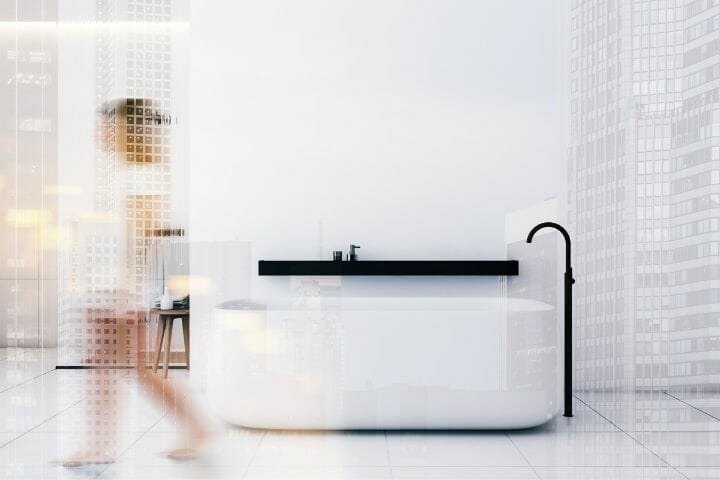 Don't worry; other options are accessible for you to get a cover on a walk-in tub, including:
Veterans Administration
You may get a plan covering a walk-in tub in veterans programs if you are a veteran. Some programs for disabled veterans can also work for you to reduce the cost of a walk-in tub. 
However, the programs come under the Specially Adapted Housing grant, and Home Improvement and Structural Alterations grant from the Department of Veterans Affairs. 
The department also offers other services based on seniors' locality. You should call the Department of Veterans Affairs and ask for more education on walk-in tub coverage topics.
Medicaid
Medicaid is another option available for you. It provides insurance benefits to people below or at a particular income level. The benefits may not be the same in different states. 
However, you can avail of assistance in most states for the installation cost for your new walk-in tub. To avail of the financial support from Medicaid, you will need to follow strict rules similar to the case of Medicare.  
Tax deduction or financing
This option doesn't directly pay for the purchase of a walk-in tub, but it can make you afford one. Some walk-in tub manufacturers offer the financing method so that people can pay them in smaller amounts monthly. You can also get some deduction on the tub purchase from your taxes.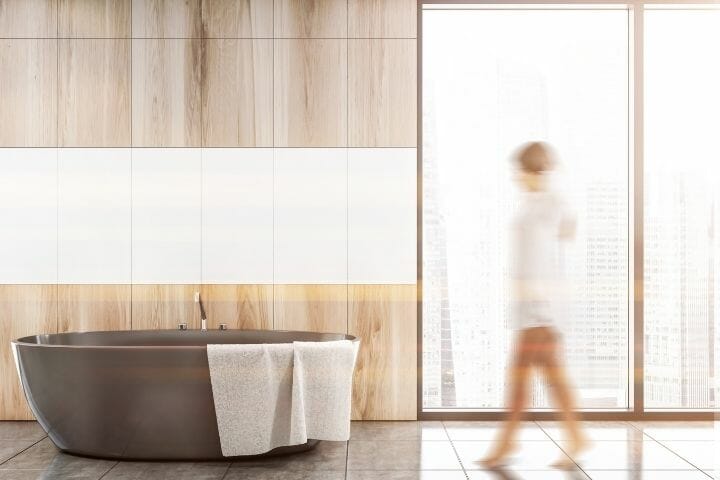 What Are Other Safety Options I Can Choose?
You can add more safety features to your bathroom with these devices, including
Grab bars
Non-slip rugs in front of bath and sink
Non-slip mats for the bottom of the bathtub
Transfer bench or shower chair
More lighting to increase visibility
Shower caddy that keeps your essential stuff within reach
Wrap Up
A Walk-in tub makes your bathing experience safer and more comfortable. But Medicare doesn't cover the pay for walk-in tubs. 
You can contact your healthcare authorities to check if you are qualified to receive financial assistance for a walk-in tub. You may get coverage from different health care departments and programs. 
We hope the information that we gave is useful in getting a walk-in tub installed in your bathroom. If you have queries or questions, please do not hesitate to write to us. And if you liked the content, please share it with others who are searching for this information!