We have reviewed the best Theraputty- exercise putty for hand strength. If you are in a hurry, the table below gives a quick snapshot of the top 6.
Are you looking for something that can strengthen your hand and fingers? If your answer is yes, then you have come to the right place. Exercise putty or Theraputty is a good tool that you can use to enhance strength and dexterity in your thumbs, fingers, and hands. It is a nice way of exercising your fingers and doing strength-building exercises.
Theraputty comes in different colors, each representing a different amount of resistance. You need to push, pull, or turn through putty to perform specified exercises to stimulate hand functions.
What Is Theraputty, and How Can You Use It?
Theraputty is made using a silicone polymer and is free from latex, gluten, egg, nuts, and soy. It is available in various types, including puff microwaveable, progressive, scented, anti-microbial, and glitter formulas. 
It is designed as a treatment method for various hand issues, including weaknesses, carpal tunnel syndrome, after hand fractures, or after a stroke or surgery. 
It improves hand mobility and helps you regain strength. Additionally, it also helps to improve grip strength[1]. It is even useful in reducing stress. It is a good option for rehabilitation, physical or occupational therapy.
The video below shows hand and finger exercises you can do with Theraputty.
Best Theraputty- Exercise Putty For Hand Strength
#1 CanDo 10 – 2832 Puttycise Theraputty
CanDo Puttycise Kit includes all the exercising tools you need for hand therapy. 
The kit comes with a carry bag and manual. The manual makes it easy to use Puttycise tools. The Puttycise tools can be pushed, pulled or turned. These tools are quite versatile in their functionality. 
This kit comes with five versatile tools: the cap turn, key turn, knob turn, L bar, and peg turn. These tools are specialized therapy tools that are perfect for your daily use. 
They help to stimulate hand movements and enhances your hand mobility.
Pros
The tools are useful for occupational therapy sessions.

They further help to enhance your hand strength and grip.

The tools are fruitful in stimulating various functions of your body.
Cons
The instructions are sometimes ambiguous to understand.
You may also like Best Camera For Shaky Hands
#2 CanDo Theraputty Variable Strength Putty
CanDo variable putty is an ideal hand strengthening tool. The tool is best to train your hands and rebuild their strength. The unique thing about this putty is that it increases your resistance and progressively trains your muscles. 
The putty is a perfect tool to recover from your hand injury. The strength pellets further increase the putty resistance. This CanDo hand putty is everyday material that will help in hand exercise. 
It gives better strength to your hand and wrist, improves fine motor skills, and decreases stress. This putty is easy to pinch, squeeze, twist or stretch. It features gluten and latex material, which makes it a high-quality tool.
Pros
The product is suitable for tennis players, golfers, weight lifters, musicians, therapists, and older adults.

This tool is a better tool to relieve stress from your fingers.

The device is also useful for people dealing with the problem of agility.

Its flexibility helps your hands to recover from severe hand injuries quickly.
Cons
#3 AMZ Medical Supply Therapy Putty
The AMZ therapy putty is the best hand for exercising putty. This medical tool combines health and care in the best possible way. This hand exerciser is more like a stress ball. Just squeezing it in your hands helps to release the stress from your fingers. 
It works like a wonder and acts as a stress release. This medical hand exercising tool aids in giving efficient results. The putty is ideal for daily hand exercises. This not only enables you to smoothen the muscles of your hand. But also help to regain its mobility. The putty aids in giving better therapeutic results.
Pros
The putty is best to use for physical therapy and physiotherapy.

The putty gives better squeezing benefits, as it helps in improving the efficiency of your hands.

This hand exercise provide full support and resistance qualities.
Cons
Some users said that the putty is not soft enough
You may also like How To Treat Shaky Hands At Home
#4 CanDo Exercise Putty
This CanDo putty is your perfect exercising material. It offers a solution to all your hand problems. This specially designed exercising tool provides all the hand resistive qualities. This putty is a versatile tool that performs several functions. 
It includes squeezing, pinching, or stretching. This tool aids people in doing better wrist resistive exercises. You can press it between your fingers.  You can also make a hook with your finger and perform finger hook exercises. These five therapy tools help to expand hand therapy exercises. 
It features high-quality material that enables you to develop a firmer grip. The gluten latex material gives it a healthy outlook.
Pros
Putty is the best exercising tool for physical and occupational therapists, players, weight lifters, kids, and older adults.

It strengthens your hand muscles and also improves your motor skills.

It gives a clean, non-greasy feel.

The putty is made of a non-toxic anti-microbial formula to ensure proper hygiene to your hands.
Cons
Some users complained of shipping damages
#5 Sammons Preston Silk Putty
Sammons Preston silk putty aims at giving the best health results. The putty is light, non-greasy and does not stick to your skin or under your fingernails. This feature makes it an ideal hand exercising tool among people.
The putty features a color-coded progression system. It makes it a most malleable putty.
Sammons putty comes in a non-toxic, clean, non-oily, latex-free material. Thus it ensures to give the right consistency to your hands. You can easily squeeze or pinch it, making it a reliable hand exercising tool for daily use. The Preston putty is best to improve your hand muscles.
Pros
Sammons putty is ideal to use in hospitals, clinics, and physical therapy centers.

The putty does not leave any residue or stickiness on your skin.

It helps to maintain perfect consistency for your hands' muscles.
Cons
Cleaning of this putty is sometimes a complicated task.
You may also like Can Anxiety Cause Shaky Hands
#6 Rolyan Fitness Putty
Rolyan therapy putty is the best therapy putty for hand strengthening and recovery of injuries. It acts as a perfect orthopedic and hand therapy tool. The product is specifically designed to assist older people and people with disabilities. 
The putty works best in your hands by kneading, pinching, and gripping it. It is one of the most reliable exercising tools for giving full support to your hands. The hand exercising tool is best for hand strengthening. 
It is also productive in the treatment of arthritis or postoperative recovery. The putty is made of a soft resistant material. The resistance levels of this tool are specially designed for the comfort and care of your hands.
Moreover, its regular usage helps your hands to regain their mobility. It also aids in improving your grip strength. People with hand injuries rely on this putty to rebuild the strength of their hands.
Pros
Rolyan putty is useful after finger injuries or after surgeries.

It helps treat lessened grip strength.

Its non-greasiness makes it an ideal product for daily use as it does not stick to your fingers.

The soft resistance putty promises great flexibility to your hands.
Cons
After multiple uses, the putty produces a foul odor. 
How To Use Therapy Putty
Therapy putty is very malleable. You can use it for rolling, squeezing, pinching, and poking. You can practice a full range of hand motion while working with the putty. Through these hand motions, Theraputty is able to massage scar tissues (which is very helpful after carpal tunnel surgery).
You can use it to strengthen your fingers' ability to open up and separate. It also helps to pull your fingers together. Squeezing putty balls helps release tension. 
You can even roll it like a tube. You can twist it the way you want to. These exercises play a crucial role in improving brain function.
You may also like How to Stop Shaky Hands When Gaming
Who Can Use It?
Therapy putty is a versatile health tool that fulfills a variety of health needs. People with specific health issues can use this putty as an ideal therapy.
For those with chronic conditions like Parkinson's or multiple sclerosis, which can severely impact your hand functioning.
For those who have rheumatoid arthritis. It helps in improving blood flow and giving relief to the pain.
For those who need to improve agility. Decreased dexterity can impact your hand's ability to complete basic tasks.
For those who have undergone a stroke or cervical radiculopathy.
For those who have undergone shoulder or elbow injury. It helps in increasing hand strength during a period of immobility. It gives balance to your hands after a fracture.
For those looking to relieve stress. When you squeeze it in between your fingers, it helps reduce pressure.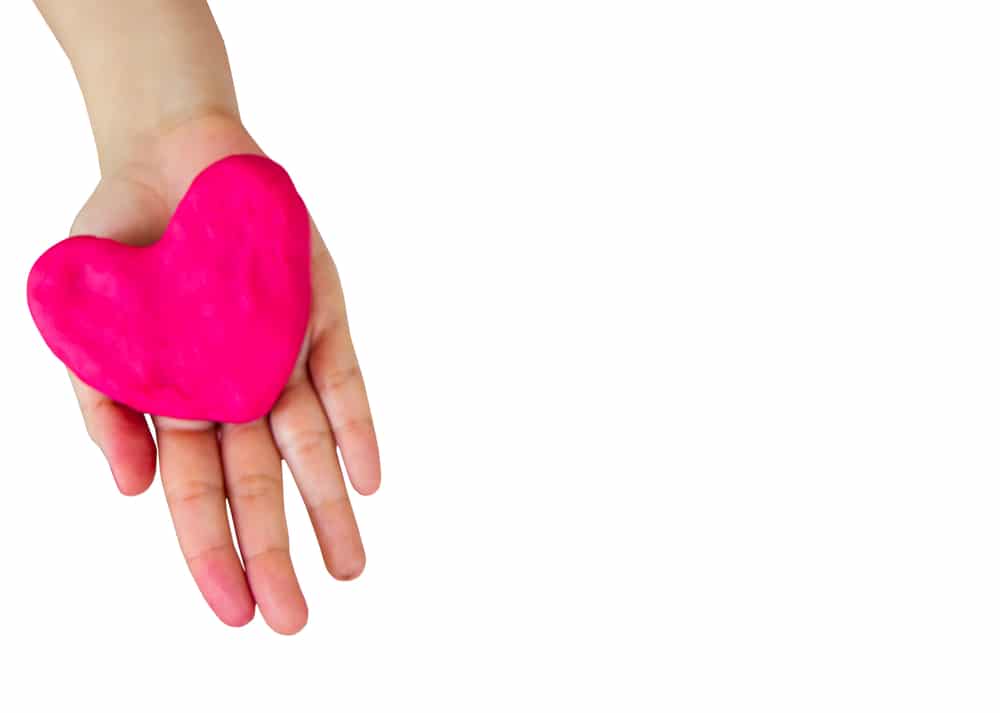 Things To Consider Before Buying Therapeutic Putty
Buying a therapeutic putty is a productive investment for your health. But you need to make sure of certain factors before buying therapeutic putty:
Softness
A soft putty can be pushed, pulled, and turned as desired. Ideal therapy putty is soft to touch and easy to manipulate while supporting your hand strength.
Anti-microbial
You don't want the putty to become a home for germs and bacteria. Putty is a thing to be used by hands, and when several hands are using the same putty there are bound to be germs and microbes on it.
Special supplies
The putty made by using special supplies is long-lasting therapy putty. Special supplies also enhance the stretch of the putty hence increases strength.
Stretchable
People must prefer putty that is stretchable and can be rolled easily like a tube. It is best to serve the comfort needs of your hands.
You may also like Best Golf Rangefinders for Shaky Hands
Conclusion
Theraputty is a low-cost, versatile exercise tool that helps enhance overall hand and fingers function. It is ideal for therapies and strengthening exercises. In this article, we have selected the best theraputty on the basis of their features mentioned in the buyer's guide and comments and the ratings which are mentioned by users on Amazon. 
In our opinion, the CanDo 10-2832 Puttycise Theraputty with Bag and Putties, 4 x 5 lb, Yellow-Blue, 5-Tool Set  is the best choice among the various options that we have considered because it is long-lasting, rich in features, and serves the purpose.
If you are looking for a value for money option, you can also consider the AMZ Therapy Putty, Red. Hand Exerciser Stress Ball in Container 5 lb. Soft Resistance. Strengthening Putty for Rehab Physical Therapy. Therapeutic Putty. Physiotherapy Putty, which offers great value and features at a very reasonable price point. 
While we make every effort to provide updated and correct information, the advice given in this article and website should not be construed as "medical advice". Please consult with your physician or medical practitioner before using any theraputty. Each individual may have his or her unique issues and your medical practitioner is the best person to decide the best theraputty for your case.
References:
[1] https://www.ncbi.nlm.nih.gov/pmc/articles/PMC6235228/