In this article, we have reviewed the best mastectomy recovery shirts. If you are in a hurry, the table below gives a quick snapshot. Or you can scroll down for detailed product reviews.
Mastectomy Recovery Shirts
Special feature
Easy Snap Plastic Buttons
Fasteners To Hold Drainage Bulbs
Moisture Wicking Material
Fasteners To Keep Drainage Tubes
Material
Polyester, Rayon, Spandex
Colour
Sky Blue, Blue, Navy, Aqua, Black
Whether having a full mastectomy or a reconstruction surgery, you need some adaptive clothing for recovery and to manage your surgical drains. Fortunately, there are several graceful and comfortable clothing solutions in the market to wear after your mastectomy surgery.
Recently, increasing rates of mastectomy for unilateral cancer[1] have been observed in the United States.
Evidence indicates that the increasing use of mastectomy is a trend that is pronounced in between educated, younger, and well-insured women and reflects the fear of recurrence and, in some cases, misunderstanding of future cancer risks.
Anyhow, to recover from post-mastectomy surgeries, clothing plays a vital role. Here, we have reviewed the best mastectomy shirts. It will give you a sneak peek to choose the right shirt:
Our top Choice – Courage To Conquer Cancer Recovery Tee
The Post Surgery Mastectomy Shirt with Drain Management Pockets Aqua Tee - Mastectomy Shirts with Drain Pockets - Breast Cancer Post Surgery Clothing for Women - Shirts with Drain Pockets Post Mastectomy is our top choice for Best Mastectomy Recovery Shirts.
This tee is specially designed for post-cancer surgery wearing. The shirt helps patients to manage and recover from the breast, cardiac, or other drain surgeries. It is designed to keep your comfort and style in mind.
Some of its best features are:
The shirt has 4 internal pockets drainage management post breast surgery.

The drainage containers are safely held on using pins or clips which are built into the shirt

The front opening is convenient for putting on the shirt without having to raise your shoulders, which can be uncomfortable post-surgery

It uses easy snap-on plastic buttons, which makes it convenient to take off for further appointments and treatments, including the need to change for radiation therapy)

The shirt uses a Breathable, moisture-wicking material for comfort and keeping away sweat from the healing body.

It is a full coverage tee for better healing.

The tee is designed to give you a fashionable look, instead of just languishing or draping around the body.
Best Mastectomy Recovery Shirts
#1 Courage To Conquer Cancer Recovery Tee
Courage To Conquer Cancer Recovery Tee is the best clothing tee to wear after your mastectomy surgery. The shirt is specially designed with four internal pockets for easy and safe containment of drain bulbs. The tee is a full coverage tee that provides you full comfort when you heel.
This recovery tee helps you to recover in a better way. The fabric is lightweight and high quality with a soft, airy feel. The fabric is durable enough to give you full help during your recovery process and aids in your treatment.
Easy snap plastic buttons are made for comfortable dressing. The front opening lets you slip on your shirt without giving any discomfort to your arms after your surgery. You can wear these shirts for physical activities, chemotherapy sessions, and other activities.
Pros
Super soft, comfortable, moisture- absorbing fabric.

Four internal pockets for more comfort.

Plastic button for ease of dressing.

Accommodate post-surgical drains and various waist sizes.

Excellent comfort after breast cancer surgery.

Well made shirt with high-quality fabric.
Cons
The material of this tee is thin.

The shirt may shrink after washing.
#2 RENOVA MEDICAL STORE Mastectomy Shirt
This shirt is best to wear post-mastectomy surgery. Tee is excellent in giving you comfort and care.
It is ideal for wearing for post-mastectomy recovery, breast argumentation recovery, breast reduction recovery, breast reconstruction recovery, and breast surgery recovery.
The shirt provides absolute comfort and convenience for patient who undergoes a mastectomy surgery. The shirt contains four internal pockets inside of it.
They will securely and comfortably hold up to the four drainage bulbs along with a fasteners design to securely hold the drainage tubes in place so that you can wear this tee for a long time.
The fabric of this tee is designed, keeping in mind the needs of cancer patients. It is breathable, lightweight, soft, and high-quality premium fabric. When you wear this tee, you will not only feel comfortable, but this tee also allows for free movements of your arms.
Pros
Ideal for patients to recover from post-mastectomy surgery.

Internal pockets hold up to four surgical drain bulbs.

The premium fabric has a soft and comfortable feel.

Designed to hold surgical bulbs securely.

Breathable material allows you to wear it for the whole day.
Cons
The buttons are tough to snap.

The drain pockets are low on the shirt, which may cause them to hang.
You may also like What to Wear After a Single Mastectomy?

#3 TRS Recovery Shirt
After breast surgery, there will be a period of a few weeks when you won't be able to raise your arms above your head. So in that purchasing, the right shirt post-surgery is essential.
This recovery tee comes with a large design so that you will get to move without the binding of your shirt while you recover at a hospital or home.
The shirt is designed to prevent your drains from tugging. It features four large internal pockets to support drain management post-mastectomy surgery.
These pockets help to prevent your drains from tangling and painful tugging. Moreover, it gives full day comfort to the patients to recover.
This tee is a perfect gift for people who are recovering from post-mastectomy surgery. The top is super soft for women to wear and heal properly. Therefore, this tee is ideal for mastectomy clothing.
Pros
The shirt is made with moisture-wicking polyester.

Hook and loop closure for better comfort.

Drain pockets to support drain management post-surgery.

No snap design prevents material from tearing.

Bright colors make it a stylish tee.

Made with patient comfort in mind.
Cons
The collar tips often cause inconvenience.
#4 Brobe Store Recovery Robe
This recovery robe is specially designed for the needs of ladies recovering from breast surgeries. The best thing about this robe is that it can be worn before, during, and after recovery. This robe gives you a better option so that you will feel comfortable.
This recovery robe is crafted from the highest quality fabric. The fabric is cool to touch and make you feel comfortable. Moreover, the robe is durable enough to help you in your healing process.
The robe is designed with four inner pockets to hold your fluid drains better. This post-surgical bra has pockets for prosthetics or an ice pack.
It is designed with an extra-wide band and a Velcro front closure. Moreover, it is detachable so that you have the choice to wear it whenever you need it. Buttons of this robe are closed for a loose fit in at the waist.
Pros
Best to wear after post-surgery.

Inside pockets to hold post-operative drains.

Great for women with breast tenderness.

The soft fabric is cool to the touch.

Sleeves provide easy access during treatment.

Buttons give you a perfect fit.
Cons
The robe may sometimes cause a bad smell.

The design of this robe is not so good.
You may also like Must Haves After Breast Augmentation

#5 HEALINCOMFORT Recovery Shirt
This mastectomy shirt features hidden recovery pockets. The four internal drain pockets have enough room to store the drains.
The best thing about this recovery shirt is its hook and loop closure. The hook and loop method allows for independent dressing.
The material is specially made for the ease and convenience of people. The medical-grade polyester allows you to stay comfortable for the whole day and night.
This pajama top gives you comfort to wear it for the whole day. Moreover, this tee does not restrict any of your hand movements.
The feather-light material is perfect for people with sensitive skin. This cloth is for you if you have any skin related issue or if your skin has burned from radiation. The shirt gives ease and comfort to patients in their healing process.
Pros
Four large internal drain pockets.

Designed for patients' comfort and safety.

Hooks and loops give ease of dressing.

Moisture-wicking material to stay comfortable.

Feather fabric is lightweight and breathable.

Made with patient comfort in mind.

Different colors add to the style of this recovery tee.
Cons
Washing of this robe needs full care.
#6 Inspired Comfort Store Recovery Shirt
This mastectomy recovery shirt is a specially designed zipper closure shirt for people's comfort. The shirt is designed with a classic cut with an easy-open zipper and four internal pockets. The shirt aids in post-recovery surgery by providing easy access and drains storage with full comfort and style.
The shirt combines all the versatile features. This recovery shirt is soft to wear directly or mix and match with a tank top or undershirt.
Two pockets on either side of this tee to securely hold post-surgery drains. This shirt has breathable fabric and a smooth zipper, which assures your comfort for the whole day.
The larger-sized shirts are recommended in bandages or if a more relaxed fit is needed to recover patients. This recovery shirt helps in the better healing of patients after their breast surgery.
Pros
Zipper closure design for better comfort.

Pockets include sticks on fasteners to keep drainage tubes in place.

Comfortable and easy to wash material.

Four inside pockets to hold drains.

Suited for both single and double mastectomy.

The classic cut is inspired to give better comfort.
Cons
The sleeves of this tee are very large.

The zipper may break after regular use.
You may also like Best Bras After Shoulder Surgery

#7 AH&B Post Mastectomy Surgery Recovery Shirt with Drainage Pocket
This is another nice mastectomy recovery shirt in our lineup, with 4 pockets inside for drainage bulbs and snap closures for easy access to chest.
The shirt is designed keeping in mind the user's comfort, with premium fabrics and a soft and flexible feel to boot.
The shirt is machine washable and absorbs moisture using its microfiber fabric.
The pockets for fluid collection are deep enough for drains to securely and tightly fit without any fear of falling out.
The shirt also uses UPF fabric which helps to protect post-surgery skin from UV radiation which can harm the newly operated upon and sensitive skin. It also has supercooling technology to keep you cool during summertime
Pros
Snap button closure for easy access to chest post-surgery for inspection and chemo

There are 4 pockets in the shirt to collect all the drained fluid in bulbs. The pockets are of the perfect size to hold the bulbs

Comfortable and breathable material with supercooling technology to keep you cool during the summertime

Suited for both single and double mastectomy.

Machine friendly and easy to wash

Moisture absorbing and UPF fabric for protecting the skin from perspiration and harmful UV radiation

Available in sizes from S to 2XL for a comfortable fit. Three beautiful color combinations for you to choose from
Cons
A few users complained that the size chart was incorrect and they got the wrong sized shirts in their packages

The material of the shirt is a bit coarse.
You may also like Best Front Close Bra for Elderly

What Should You Look for Before Buying a Shirt for a Mastectomy?
Soft Fabrics:
The mastectomy tees are created with soft and breathable fabric. These tees give ease to wear them for a long time.
The soft fabric gives comfort to your sensitive skin. They don't rub against your skin and will allow for maximum comfort.
Pockets:
Mastectomy recovery tees include internal pockets for better comfort. the pockets of these recovery tees include stick-on fasteners to keep drainage tubes in place. Moreover, it also prevents tangling and tugging. The pockets are large, which gives full comfort and care to cancer patients.
Light and Comfortable:
What better than tees that help you in your recovery process. Mastectomy clothing is designed to fulfill this purpose. The tees are designed to serve their purpose in a better way.
They are made of lightweight and flexible fabric that gives you comfort while you wear them. The fabric gives you a smooth feeling every time you touch them. It further helps to keep drains in place.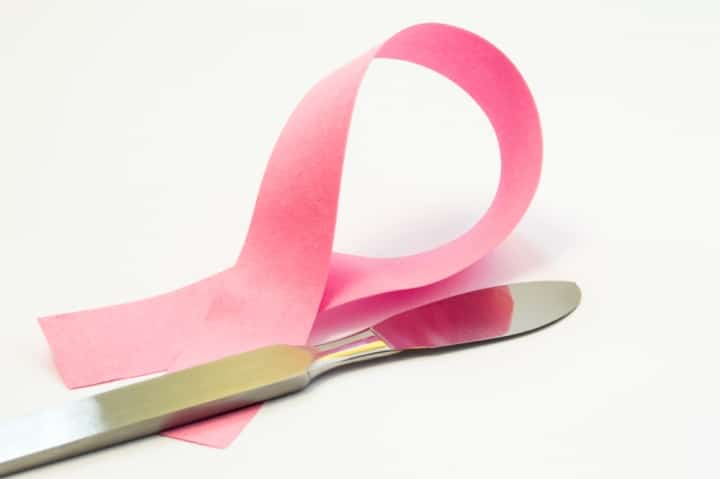 You may also like Best Snap Front Robes for Seniors

Frequently Asked Questions:
What should I wear after a mastectomy surgery?
After a mastectomy, comfortable clothing is the key to your healing process. It would help if you opted for clothes that are easy to take on and off.
You must choose loose and comfortable clothing that is easy to put on and won't irritate your skin. Moreover, these mastectomy clothes don't interfere with drains or scar tissues.
Here we have a video that showcases what to wear after a mastectomy according to a breast cancer survivor.
What is the recovery time after mastectomy?
After mastectomy surgery, it may take some months to recover from your mastectomy surgery. Recovery time is longer if breast reconstruction was done as well.
In some cases, women can get back to their normal activities within about four weeks. Generally, it takes a few months to recover from your breast surgery fully.
How do you hide drains after a mastectomy?
To hide drains after a mastectomy, you need to find the right piece of clothing. Find something that can keep them in place.
You don't want your drains to be tugging or pulling. A loose tee or bra is of great help that can help you to hide the surgical drains without causing too much friction. This also lets you feel comfortable and relaxing.
What fluid builds up after a mastectomy?
A seroma is the buildup of fluids that builds up after mastectomy in a place on the body where tissue has been removed.
The fluid often occurs as a complication of surgery but can also develop after an injury.
In most cases, they are harmless and in most cases heal naturally. The fluids are not a major concern, neither are they in any way related to cancer cells.
However, they might lead to a longer hospital stay after surgery. Hence, they should be removed from the body.
You may also like Best EMF Protection Clothing

Conclusion
One of the most complicated things about breast surgeries is that your body constantly shifts in its place. As a patient, you often find it difficult to choose the right piece of clothing. Mastectomy tees are specially designed for this purpose.
In this article, we have selected the Best Mastectomy Recovery Shirts based on the features mentioned in our buyer's guide and the ratings and comments mentioned by actual users on Amazon.
In our opinion, the is the best choice among the various options that we have considered because it is comfortable and rich in features.
If you are looking for a value for money option, you can also consider the RENOVA MEDICAL WEAR Mastectomy Recovery Shirt with Drain Pockets, which offers great value and features at a very reasonable price point.
While we make every effort to provide updated and correct information, the advice given in this article and website should not be construed as "medical advice". Please consult with your physician or medical practitioner before using any mastectomy shirts. Each individual may have his or her unique issues and your medical practitioner is the best person to decide the Best Mastectomy Recovery Shirts for your case.
A lot of care is needed post a mastectomy surgery, and we are here to help. Read through our extensive coverage on post-mastectomy clothes and accessories:
References: