Let us help you realize the true power of your iPad with the best iPad apps for seniors in the article below!
The iPad is a wonderful way for older adults to connect with the digital world. It enables them to read emails, share experiences on social media platforms with their friends, relatives, siblings, and grandchildren, find stories and games of their interest and learn new skills to keep track of their medication.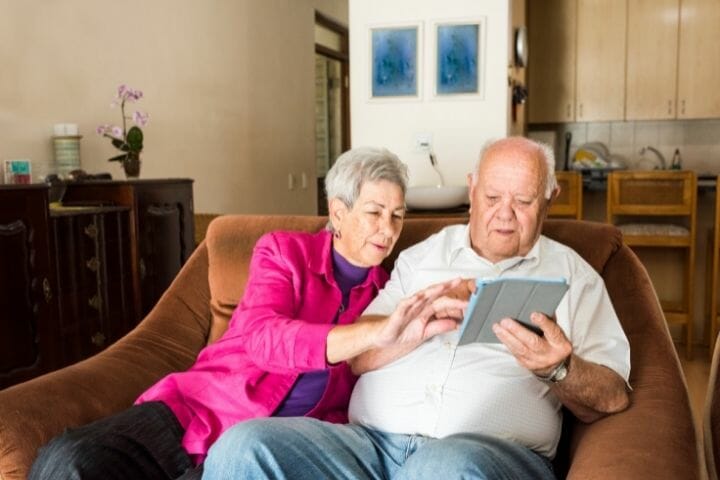 The real reason to get an iPad is not because of its appealing hardware but the flow of software applications popularly called apps on the Apple iStore. The right collection of apps on your iPad can improve your lifestyle, help you learn, make you exercise, eat a proper diet, remember to take your medicine, alarm your loved ones when you are in trouble, and so much more! 
You can easily download and install these apps, many of which are free, while others may cost you a few bucks. This article lists some of the best iPad apps for seniors; read about them, download them and start enriching your lives today!
You might also like to read: Awesome Senior Focussed Blogs
The Twenty Nine Best iPad Apps For Seniors
There are hundreds of apps available on the iPad. You may get confused about how to select the right app to suit your needs. My list below should help shorten the process.
#1. My Fitness Pal
My fitness pal is an app that helps maintain a healthy lifestyle. You can track your diet, including protein, carbohydrates, fiber, and fat. My fitness pal connects you to a community where you can share tips and support each other in achieving fitness. This app is free, but if you want some of its pro features, then you need to pay a premium of $9.95 per month.
#2.Elevate
The Elevate app is one of the best for cognitive stimulation. It focuses on memory improvement through various fun games and activities for people of any age.
The enjoyable mini-games include answering true-false questions as quickly as possible or recalling key elements from conversations. Playing these games will help you in staying motivated all time.
This app is free to download, but you need to pay $4.99 per month if you want additional features. You can check out their free 14-day trial before buying this app.
#3. Pocket Yoga
Yoga exercises are quite beneficial for your body and mind. The pocket yoga app has 27 different yoga sessions of varying times and difficulties, and you can choose the one that is best for you.
Try to roll your mat and keep your iPad in front of you. The pocket iPad will guide you through the entire yoga session. The pocket yoga app will cost you $2.99.
I have listed some of the essential features of the pocket yoga app.
More than 500 beautifully illustrated pose images that show correct alignment.
A soothing detailed voice with visual instruction will guide you through every pose.
Designed by experienced yoga instructors.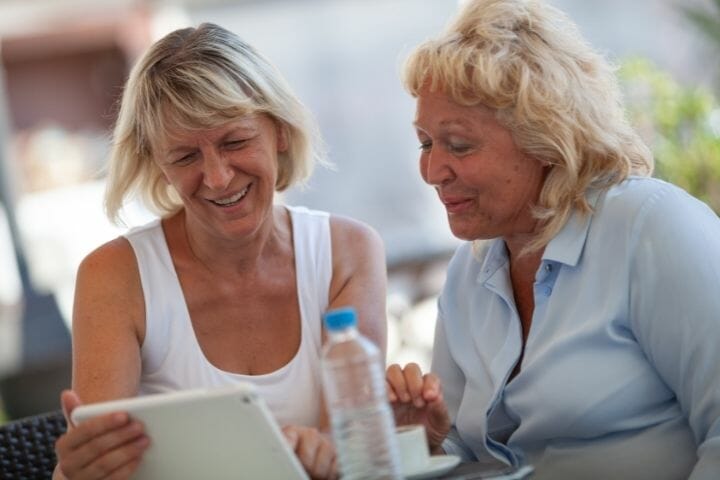 #4. Facebook
Who doesn't know Facebook in today's world! The Facebook app is free to use and enables posting your photos and videos online. The app allows you to share any information or connect with your family and friends or any particular group.
You need to download Facebook Messenger separately if you need to send messages or video chat with your Facebook friends. The good news is that the messenger app is also completely free.
#5.Youtube
You can explore millions of videos on Youtube on every possible topic. For example, if you have an interest in cooking, there are hundreds of cooking channels that teach you every possible cuisine in the world. If you are interested in gardening, there are several channels that offer gardening tips for you online. 
All the content posted is free to watch and share; however, it is ad-supported, so you might have to watch a few ads during the videos. If you don't want to do that, you can take a YouTube subscription which costs $17.99 a month.
#6. WebMD
The WebMD app is free to use and doesn't require any registration. The features of the WebMD app are as follows
Check your symptoms
Medication Reminder
Health news and updates
Save up to 80 percent on prescriptions.
#7. Google Maps
Google Maps is an excellent app that allows you to find the fastest route from point A to point B. You can even use this app to find local shops, see their opening and closing time, and even view the numbers of those shops.
In short, you can navigate the world faster with this app. There are more than 220 countries and territories, hundreds of businesses, and places on the map.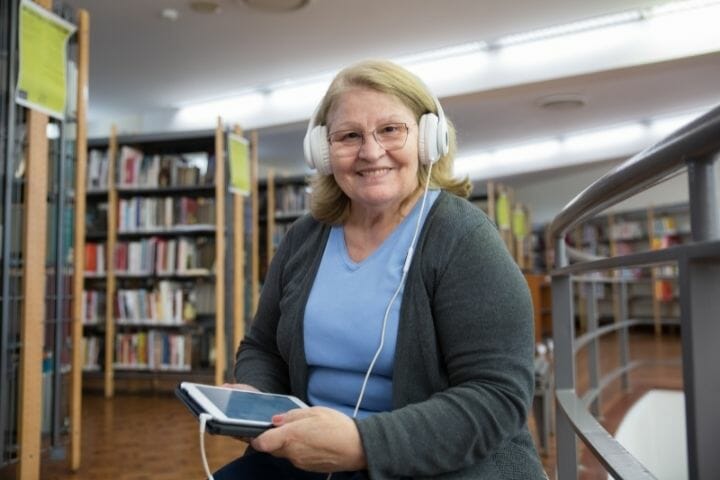 #8. Easy Pill
The Easy pill is one of the simplest and easiest apps to keep track of your medications. This app helps you remind medicines at the correct time with what dosages. 
Additionally, you can add this app to the iPad notification center, which will help you know which medications to take in the morning, evening, and night. Again, if you are lucky to have an Apple watch, this app can send reminders on your wrist.
#9. Luminosity
Old age often comes with the loss of memory and cognitive decline. You often forget things or find them difficult to remember. Luminosity is a brain training app that helps you exercise your brain and memory. 
The cognitive training program of this app is quite fun and interactive. It consists of many games to exercise your memory, speed, flexibility, and problem-solving.
#10.BBC News
The BBC News app enables you to categorize the news based on your interest. It helps you in staying updated with the latest U.S News and World.
#11.The Weather Channel
The Weather Channel is the most accurate forecaster in the world. It finds weather conditions and forecasts in any zip code.
It helps you stay alert during extreme weather conditions, hurricanes, and earthquakes.
I am listing below some of the essential features of this app.
The app checks the weather forecast up to two weeks in advance.
Track snow intensity for 7 hours
Track snowfall over the last 24 hours and monitor the next 24 hours.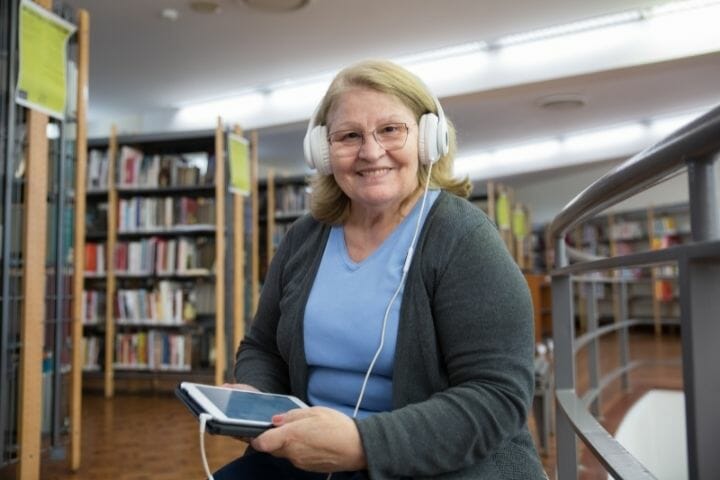 #12. Virtuoso
The Virtuoso is the world's most popular multitouch piano ever. You can use the virtual keyboard in this app to learn to play the piano by yourself.
#13.Epicurious
The Epicurious app helps you in focussing on food and cooking-related topics. You can explore more than 35,000 tested recipes from publishers like Gourmet, HarperCollins, and others. You can see the reviews and ratings from many home cooks like you.
#14. Pandora
You can download the Pandora app to find the music you like from various radio broadcasts available online.
#15.Google Earth
Google Earth lets you fly over a virtual globe and view the Earth through high-resolution graphics.
#16. ABC
You can download the ABC app to watch live ABC shows, FX, and National Geographic shows in one place. The app boasts some of the prestigious awards shows like The Oscars.
ABC news live is a 24/7 streaming channel that helps you stay updated on the breaking news and latest news events.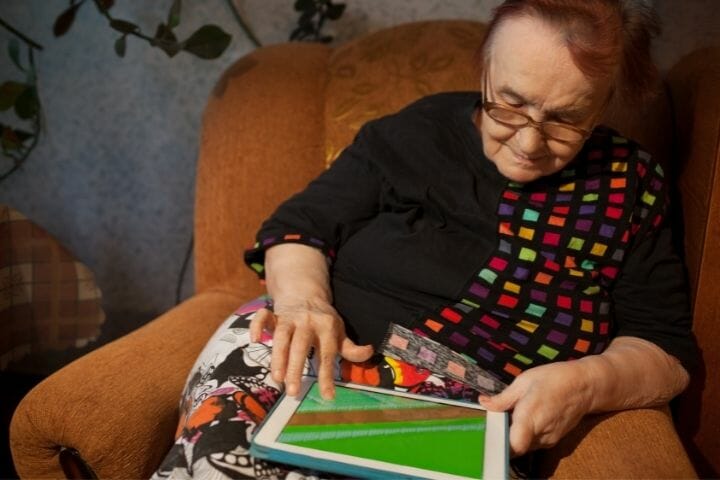 #17. Netflix
Are you looking for the most talked-about movies and TV shows from around the world? They are all in the Netflix app.
The Netflix app has award-winning series, movies, documentaries, and stand-up specials. You can enjoy the shows anywhere and anytime you like. It enables you to create five profiles for an account. Each profile gives different family members of our home their own personalized Netflix.
You have to subscribe to Netflix membership for each month. However, you can cancel online 24 hours a day at any time.
#18. Wordle
Wordle is a timer-based word game where you are given some letters, and you need to create a word as soon as possible. You can skip if you get stuck somewhere.
Try to complete the game by taking the help of your friends or family members to get a high score.
#19.Angry Birds
Angry birds are among the best birds flinging and pig popping in the world. You can download the angry bird's app and spend some time with pigs and birds.
In Angry Birds 2, you can select birds from the deck. The villains in the game are green pigs in multiple sizes, which you have to beat by hitting them with birds or spells. Some green pigs can defend themselves by attracting birds with a tractor beam, running away from birds, or transforming them into random objects.
#20. Sudoku
You can download the Sudoku app and have fun and train your brain. This app has thousands of sudoku puzzles that will help you keep your brain active and relieve stress.
Playing sudoku on an iPad is as good as with pencil and paper. 
There are different levels of puzzles, and you can choose any level you like. If you are a beginner, start playing at more manageable levels to challenge your brain.
Moreover, the Sudoku app has essential features that help you make the game easier. It provides you hints like auto checks and highlighted duplicates. You can use these features to complete the game.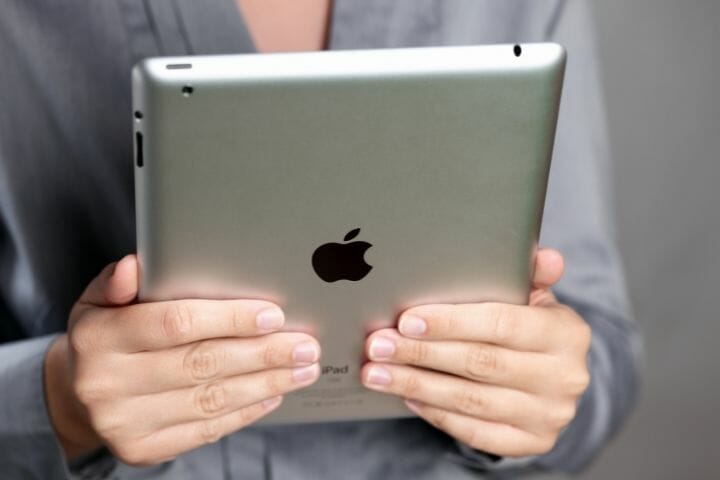 #21. Classic Words
Classic Words is the best word game to play on your iPad. You can enrich your vocabulary with this app.
#22. NPR
The NPR app allows you to read breaking news, stream nearby radio stations, and hear your favorite NPR podcasts and shows.
#23.Google Photos
You can download the Google Photos app on your iPad and back up your recent photos. It enables you to share a collection of photos or albums with your near and dear ones. The photos are immediately available to view on the iPad of the recipient.
The Google photos app is ideal for keeping your whole family updated with the latest pics. 
However, every google account comes with 15 GB of storage where you can keep all the photos and videos in either high quality or original quality. 
The best part is that your photos and videos are fully secured and safe. You can even upgrade the storage of your Google account. The subscriptions start at $1.99 per month for 100 GB in the United States.
#24. FaceTime
The Facetime app helps you connect with family and friends through audio and video calls. You can enjoy group facetime calls with at most 32 people at a time.
#25.Big Calculator Pro Lite
The Big calculator Pro-Lite is one of the best calculator apps. It has big buttons with a colorful background.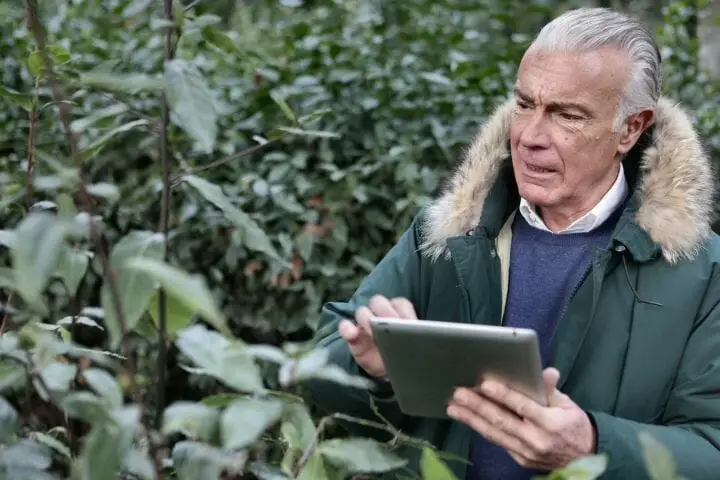 #26.Blood Pressure Monitor
The Blood pressure monitor app allows you to manage your blood pressure, weight, temperature, and other helpful data. The app comes with lifetime data tracking, statistics reporting, chart visualization, reminders, and many more.
The blood pressure monitor is an app with a lot of valuable features. It is a single app to track your health and medical readings.
#27. Magnifying Glass + Flashlight
Have you ever been to a restaurant and could not read the small print on the restaurant menu? The Magnifying Glass with flashlight app helps you read the restaurant menu quickly.
You can even read the letters written in medicine bottles or serial numbers written on the back of a device like a refrigerator, TV, or DVD.
Features Of Magnifying Glass + Flashlight
High contrast mode
Save the captured pictures
Magnify from 1.0 X to 5.0 X
You can download this app to read the tiniest print. Additionally, you will get the brightest LED torch flashlight.
#28. Uber
If you don't know about driving or don't want to take your car for any reason, then various riding apps will help you to reach your destination. One such riding app is uber. 
You can just book cabs from the comfort of your home and pay through various online payment gateways. The car reaches your home within a few minutes and takes you to your booked destination.
The app offers you to move around the city and for intracity.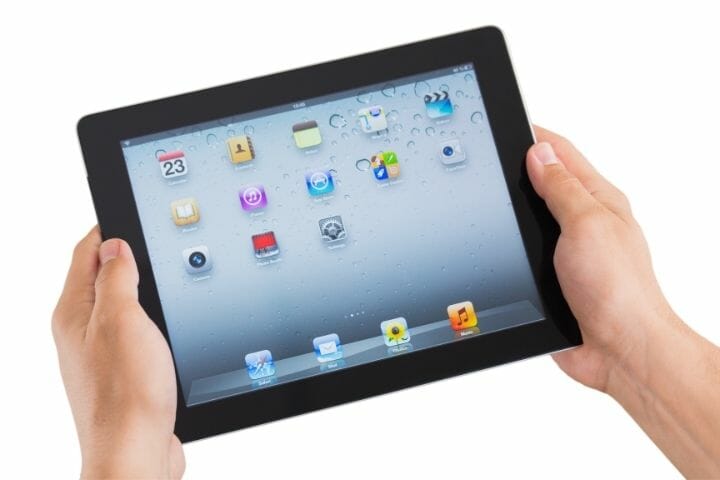 #29. LibriVox Audio Books
If you are a voracious reader but struggle with visual impairment, then I have a solution for you. You have to download an app, i.e., LibriVox Audiobooks. This app has more than 27,000 audiobooks that you can listen to in your free time.
The catalog of this app offers World literature, novels, biography, short stories, old drama, poetry, and many more.
You might also like to read: Guide to Helping Seniors with Technology
Wrap Up
The apps in the device tell us which restaurants are nearby, how to go there, call a ride, manage medications and weight or advise us to bring an umbrella when it is going to rain. But it is pretty challenging for a senior person to know which apps are better as they are not grown up with technology.
I have listed some of the essential apps you can download on your iPad and enjoy games, track blood pressure, and many more. I hope this article was useful, and please don't forget to share it with others searching for this information. You can ask us any queries related to apps on iPad in the comment sections; we will be glad to answer all your queries.