Which is better: BBL pillow vs. Boppy pillow for your post-BBL surgery care? We will clarify all your doubts for you.
Have you finally got yourself the Brazilian Butt Lift surgery to get that curvy look or are you someone who now wants some suggestions for the pre and post-surgery preparations?
The foremost thing that a surgeon tells a patient after a BBL surgery is that you cannot sit on your butt for at least 2-6 weeks, which feels like an impossible thing to do. But the truth is that it is necessary for the patient to avoid putting pressure on the buttocks completely at any cost.
One way to do so is to get a special pillow to sit on, which is what this article focuses on. There are two types of such pillows, and we will be discussing which one is better for you: BBL pillow vs. Boppy pillow
Why Can You Not Sit Down After a BBL, and Do You Need a Pillow To Sit On?
Brazilian Butt Lift surgery and the risk involved.
Brazilian Butt Lift surgery is an outpatient procedure that transfers the excess unwanted body fat from some areas of the body via liposuction and then deposits it into your butt through an incision.
Post-surgery, BBL patients should expect a total recovery time of the Brazilian Butt lift procedure usually takes about six months (it might vary from patient to patient).
That includes significant changes in lifestyle, daily activities, and almost wholly cutting off strenuous physical activities. Patients are recommended by the attending surgeon and get regular check-ups.
And you might need a lot of BBL post-surgery supplies to make the process easy on yourself. The risks included in the BBL procedure are similar to any other cosmetic surgery as there is always a slim possibility of complications.
That may consist of distortion or dislocation of the transferred fat, swelling of incision tissues, infection from unwanted foreign bodies through the incisions, or bleeding if the prescribed instructions are followed incorrectly.
You might like to read: Best BBL Chair To Sleep In
Measures to be taken to stay safe
Your surgeon will prescribe you to wear loose garments, avoid any strenuous activity, and not sit down with direct pressure on the butt. At the same time, you are also expected to prevent any additional action.
Well, explicitly speaking, to ease the problem of not sitting down, you need to buy a unique pillow known as nursing pillows. Many types of them are available in the market, like the Butt-lift pillow, Booty Pillow, which help you sit down for about a quarter-hour per day during the first week of recovery.
It would be best to place them on your office chair or recovery chairs to help you with your normal activities. You should be able to sit usually again after about 3-4 weeks of the surgery while you continue to avoid high-impact exercises.
With all that in mind, the question many people ask is: which of these pillows is right for me?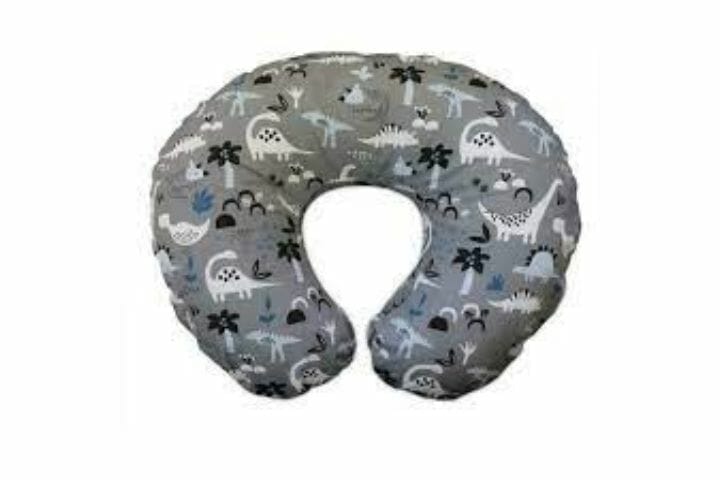 Which Pillow To Buy?
There is a wide variety of pillows to choose from, but any patient should ask their surgeon for advice on the choice of a butt lift pillow. The popular types of recovery pillows include:
BBL Doughnut pillows
Boppy Nursing Pillows
BBL driving Pillows
Bootylicious BBL pillow
And you can opt to buy a recovery chair after surgery in addition to the butt pillow. If it fits your budget, you can even go for an Office chair & More Lipo & BBL pillow combo or a Premium Memory Foam Chair Cushion.
The best regarded of them are the BBL pillows and the Boppy pillow. Let's evaluate their description, what to look for in them, and their differences to help you choose.
BBL Pillow or Boppy Pill? Which One Is a Better Choice?
Boppy pillows are made specifically for holding a baby in a position to make the breastfeeding process easier. And like any other nursing pillow, it's also used for different purposes other than its primary function, such as helping BBL patients sit down.
A BBL pillow is specifically designed to direct the body's pressure from the butts to the thighs to avoid any damage to the fat retention in the operated region.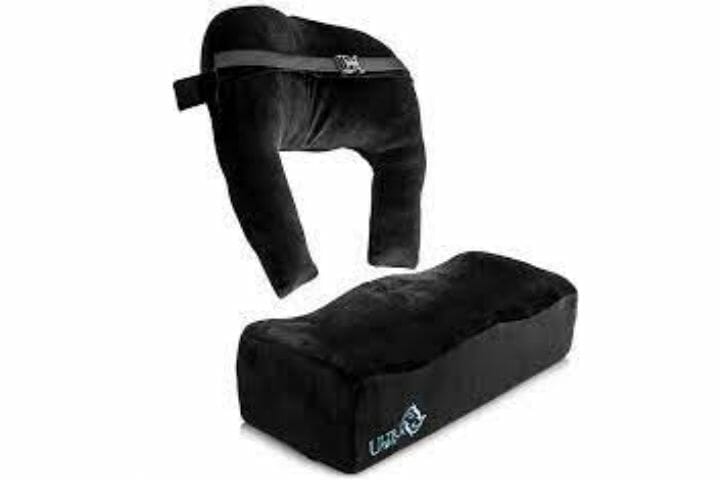 Once done with the basic descriptions, one should always look for the most comfortable fabric available with a removable cover for hygiene maintenance. A foam compound serves as a common cover material for the pillows.
Detachable covers make the best choice for a pillow. If it's a machine-washable zippered black velour cover, you have made your chances of getting an infection zero as it ensures proper hygiene maintenance.
Besides, budget is still a priority for a majority of the patients. For such cases, a bobby pillow is the best choice for you, and in some cases, few people have a boppy pillow that they purchased for their kids; and it is needless to say that if you already have one such pillow-You saved a few bucks.
If comfort and quality are your priority, a BBL pillow is the one you should buy.
The suggestions mentioned above are made for people whose plastic surgeons didn't recommend a specific pillow. However, it is highly recommended to go for the pad your surgeon explicitly recommended for your case.
Wrap Up
Surgical cosmetic procedures are a living trend amongst women all over the internet, and it is crucial to stay informed about various processes like surgery, preparations required, and how many periods the treatment phases of the post-surgery and stock up on the BBL supplies.
At the same time, you eliminate all burning activities to make the fastest possible recovery. If you are confused about which plastic surgeon to go to, you might contact North Raleigh Plastic surgery to schedule an appointment. They have one of the best internationally recognized board-certified plastic surgeons.
With all that being said, get a bit comfortable too during the whole recovery process by choosing the best possible pillow for yourself and make the entire recovery process a cakewalk to your round and thick butt.