There is nothing more beautiful than adult children taking care of their aging parents. Here are 20 signs that your parents need help and it's time for you to step up to the plate.
According to a 2019 report, more than 52 million people turned 65 years and older in America. This directs that one in 5 Americans shall reach retirement age by 2030.
Even though aging alone doesn't show the signs that your parents might need your help, it plays a significant role in slowing down older adults' cognitive and executive functions.
This is when you should become aware of your responsibilities towards them. We mean to understand their needs and be there for them when needed because they wouldn't ask! For this very reason, we have compiled a list of 20 signs that would help you recognize whether your parents need help.
You might like to read: How To Get Power Of Attorney For Elderly Parents
Conversations With the Parents
When our parents grow old, whether they say it or not, they need help in health, finances, and other matters. It is normal to feel anxious to talk to them about the same, but it is necessary, especially after you notice the following XX signs that show they need help and support.
So, take your time, sit with them over a cup of coffee, and well, start with all that you need to discuss. However, don't pressure them into listening to you. Put your points forward as a suggestion and give them the time to consider your words.
Once they understand your conversation, things might run smoothly. Anyhow, leave the end decisions related to medication, financial condition, health care, etc., to them but do across your points well and firmly.
20 signs your parents might need your help
As mentioned already, not many parents accept that they might need some assistance in improving their lifestyle and more. Unfortunately, you will have to figure it out yourself, and these signs will help you with the same.
Missing important meetings and appointments
Stacking unpaid bills
Losing weight/ looking weak
Zoning out
Infrequent shower
Unable to take care of their hygiene
Irritability
Unopened letters and mails
Decreased interest in daily chores
Loss of hobbies
Onset of dementia
Mood swings
Noticeable forgetfulness
Difficulty in walking/balancing
Depressed behavior
Unexplainable injuries
Canceling plans
Disorganized home and cluttered surroundings
Broken or damaged appliances
Improper medication management
Parents show many other signs, such as wearing tattered clothing, late payment notices, problems performing complex tasks, etc. You will have to pay attention to notice it yourself.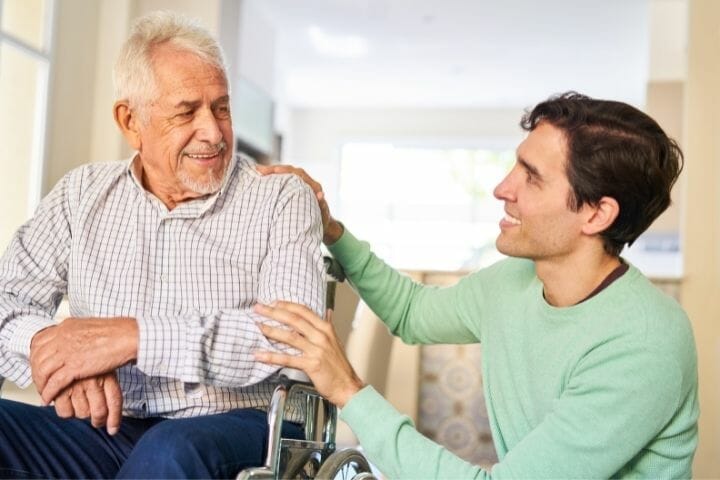 You might like to read: Helping Senior Parents Care For Pets
Monitoring Your Parent's Health
The most important thing to notice is if your parents' health is deteriorating emotionally, physically, and mentally. Some signs straightway point that your aging parents need some extra care and love. Some of the most common signs that show your parents' health is in question are listed below.
Forgetfulness
We believe that the number one sign that your parents need some help or at least a break is that they start forgetting things. This can be anything from taking their medicines to eating meals, not taking baths, and not going out even for running chores. While it can be a worry for you, it is essential to remind them about this sign and see if any progress is made.
Poor diet
When they eat food that doesn't add to their health or, worse, completely forgets to have a healthy diet, this can be a sign that they need to be taken care of by you.
What you can do when you notice this sign is you can take them to a good nutritionist, get them tested, and get a customized diet chart for them, so they can eat the food that increases vitamins and nutrients in their bodies. Also, get them multi-vitamins to have daily.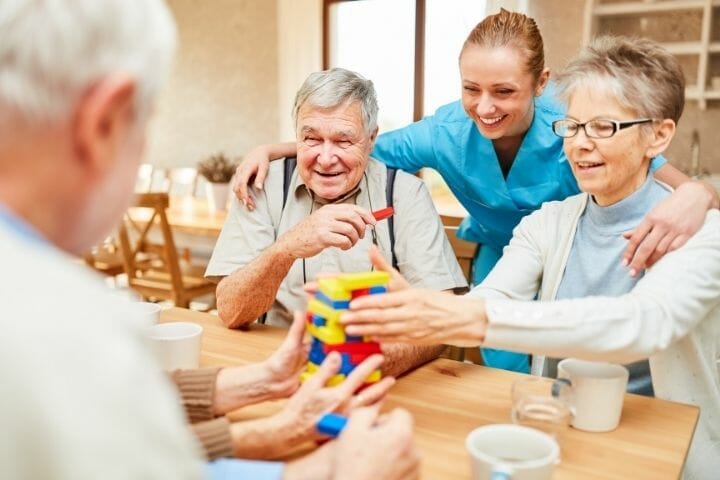 Frequent mood changes
If your parents get irritated quite often or act differently towards you or others for no reason at all, then the chances are that they might have some health issue.
While this is very common in adults to have mood swings, it is essential to consult a medical professional to check if there is a health issue.
You might like to read: Best Medical Alert System For Alzheimer's And Dementia Patients: Top 6 Picks
How To Manage Their Health Problems
The first step towards managing and monitoring your parents' health is to learn about your parents' medical history and then find a good physician or specialist to look into the problem. For this, you will have to request your parents to share their medical records with you.
Even after sharing their medical record, they might have to get their many tests done for the complete check-up. The next step can be taken once the results are in.
Medication management
You can request access to their medications once the results are diagnosed with a specific condition, standard or severe. You can keep the medication list with you while adding reminders on their phone regarding the time and quantity of the pills to take.
You can also add the same reminders to your phone to remind them. This will also make it easier for you to check for the refills, change medicines, visit the doctors on appointed dates, etc. You can also install certain apps for medication management to make things easier for you.
You might like to read: How To Tell Your Parents They Have To Stay in a Nursing Home
Hiring home care for parents
If you live away from your parents and cannot move in with them or closer to their house, it is best to hire home care, who would remember to follow the given schedule for your parents.
Exercise, diet, and medicine are usually the priority but depending on your parents, you can follow home care. Make sure to contact a genuine in-home care agency with great reviews and a reputation.
Many people also consider providing nursing care services to their parents, but many older adults are uncomfortable living in an entirely new environment. For this reason, we would recommend you to go ahead and hire professional health care for your aging parents.
What about non-health-related signs?
Your parents don't need to show signs related to their growing age, and they can also be concerned about their financial security, debts, interests, payments, trusts, wills, etc.
Thus, we would recommend you to ask them what's precisely bothering them in various matters of life. They might resist at first, but they will eventually tell you when you keep asking with love.
Parents and driving
One of the concerns of the children of their aging parents is that they don't want their mama or papa to drive as they are growing old. You must put across your point and offer to get them a driver for their chores. The end choice, however, remains to be there.
You might like to read: What to Do When an Elderly Patient Refuses Care
Trusts and wills
It is another complex topic, but since knowing about things beforehand is better, you must ask them about the same. If they haven't prepared the same, then perhaps, you can hire an attorney and get the work done, with their permission, of course.
Trust and will are essential, and most older adults avoid this topic since it is comfortable for obvious reasons. Take charge and ask them to get it done.
Wrapping up
Be honest but loving when confronting your parents about the visible signs that show they need help. It will be less troubling for them to be convinced that they are growing old, and it's about time that they listened to you and focused on taking complete care of their health.
We hope some of the signs and tips that we talked about in the article would be useful to help you identify warning signs in your aging parents. Whatever comes, do not take these signs lightly.
If you liked the article and these tips, please share them with others in your circle and on social media, since these tips could be helpful to many others as well.