So, you have finally decided to take the plunge and get yourself a bootylicious butt! But how to prepare for BBL? Clueless? Read on to learn everything you need to know!
As the trends of cosmetic surgery witness their peak in recent days, more and more women are taking part in adding that extra pizzazz to their bodies.
It is important to keep yourself mentally and physically prepared before any such procedure for a well-planned treatment for recovery.
Out of all cosmetic procedures, The Butt Enhancement surgery-specifically the Brazilian Butt Lift Surgery- is one of the most popular and effective procedures; this surgery grants you curvaceous buttocks to help you get a body shape like your favorite celebrity.
But before you opt to get this one common buttock enhancement procedure, you need to make sure that you are eligible to be a candidate for the surgery and are well informed about your lifestyle changes that will occur pre and post-surgery and also about the surgery.
What is a Brazilian Butt Lift?
Brazilian Butt Lift is an outpatient cosmetic surgery procedure that uses liposuction to extract fat from the undesired places and deposit it in your buttocks through an incision to give you that well-desired volume and shape.
One may also opt for a No-Scalpel BBL procedure that injects a filler fluid to inflate your butt and is a less painful process. Still, the non-surgical procedure results fall much inferior to the results granted by a surgical BBL.
Like any other surgery, BBL has its risks, recovery time, and also requirements to be executed and special self-care for recovery.
Keep on reading to know how to make it easier on yourself.
Choice of surgeon
It is recommended to go to an experienced or a board-certified and experienced plastic surgeon or a double board-certified plastic surgeon practicing under the American Board of Plastic Surgeons for your surgery.
As someone with experience, these surgeons know how to do this fat transfer process with care and understand all aspects of surgery, and can guide you to the right pre and post-operative care to get the best out of the procedure.
A few places one can refer to for expert advice/appointments are Mizuguchi Plastic Surgery and William Bruno Plastic surgery clinics and get to understand the whole process. They are one of the most popular out there.
Preparations You Need
To be considered eligible for surgery, a Brazilian Butt lift Surgeon checks if you need to qualify the certain criteria, which include:
You should have a BMI (Body Mass Index) below 25. You can calculate your BMI here.
You do not have excess weight in your body.
You should have enough fat in certain places in your body that are going to be under liposuction.
Have a proper pre-adapted healthy lifestyle routine.
These include the basic necessity required for the BBL. To further fasten your recovery time and make it easier on yourself, you need to have some-
Mental Preparation
You should know that this is a surgery and is indeed a painful process. BBL recovery takes a long time – Well, every achievement needs some sacrifice! You learn to amend your lifestyle, habits, few of your daily activities, and commit to your surgeon's prescribed medicines.
You must know that you will not be able to sit normally for weeks after the surgery and cannot even drive if there is a complication during the recovery period.
The pre-surgery preparations should begin 2-4 weeks before the surgery, and the post-surgery comprehensive treatment plan and medications' entire process lasts about six months.
Physical Preparations
Besides being mentally prepared for the surgery, it would help if you had near-drastic changes to make to your lifestyle. A few of the first things to keep in mind are:
Targeted Physical Exercises
Staying in shape before the surgery and getting an ideal and consistent weight. You might do a bit of workout that specifically targets the buttocks and thighs, like squats and deadlifts. You may also do a bit of exercise that tones the fat of the region to make it easier to extract during liposuction.
Watch the video below for some pre-op exercises to prepare for your BBL
Cut out Blood Thinners
It makes it hard for the prescribed medicine to get into your blood flow. High blood sugar levels or blood pressure problems should not go for such surgery, as it increases the risks of complications and reduces the recovery rate.
The surgeon might prescribe you to cut out the following medicines/supplements
Aspirin or aspirin-containing products.
Fish oil, Ginger, and Vitamin-E supplements.
Plavix
Birth-control and estrogen pills.
After cutting out such medication, you need to.
Cut out Toxins
The foremost important thing to do before the surgery is to completely cut off smoking before and after four weeks of surgery and cut out alcoholic drinks and beverages before and after the surgery for about a week or so.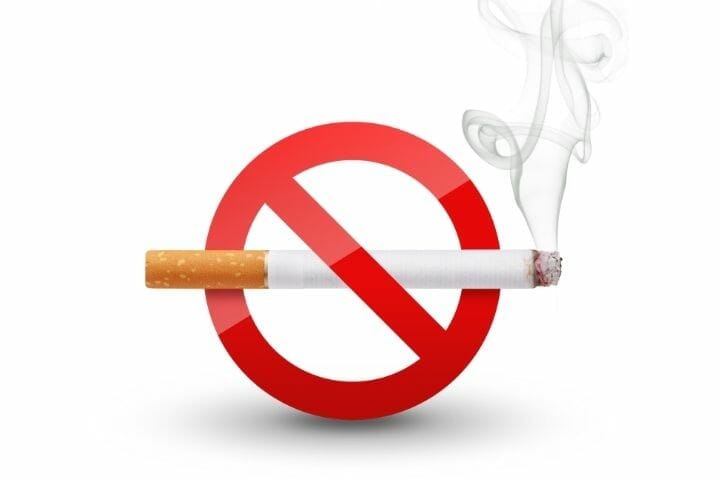 Smoking, in general, is very harmful-so this might be a good opportunity for you to quit it for good. The nicotine or the alcohol makes the blood thicker, making the circulation of the medicines harder. The other chemicals in tobacco could also prove fatal in delaying the healing process.
Follow a Lighter Diet
After you have cut out the toxins, make sure to get all the required healthy food with a prescribed diet with plenty of nutrients without any excess weight gain. It is indeed the key to being in perfect shape for the surgery and boosting the recovery procedure.
You need to follow this balanced in to ensure a speedy recovery;
Protein ( Meat, eggs, and milk)
Vitamin C (Lemons and Oranges)
Zinc (Seafood and Meat)
Healthy low-cholesterol fats.
And even have some herbal supplements.
Moments Before the Surgery
Avoid any applied cosmetic or beauty products like perfume, lotions, or any such product which consists of an alcohol preservative or any jewelry. It is recommended to keep your phone fully charged before the surgery and have someone drive you home after the surgery.
The nurse may wash your body with a bar of antiseptic soap to avoid any possible infection and then get you dressed for your surgery.
The Surgical Procedure.
The surgery lasts about 2 to 4 hours maximum. The surgeon will first inject you with a Brazilian Butt lift anesthesia or local anesthesia to numb the region and then move forward with liposuction and grafting process through the incision.
After the stitches are done, you might be asked to wait for an hour or so in the waiting room before you are discharged to go home with prescribed medicine. You might bleed if you don't follow the prescribed activity even after days post-treatment.
Must have items and habits for a speedy recovery
After the surgery, you are restricted a lot. The doctors will prescribe you pain killer and recovery medicine. Still, in addition to that, you must also follow the dietary discipline to help your cells regenerate the incisions and other treated regions. You should also not smoke at least for 2-4 weeks post-surgery.
You should have built up a comfortable recovery space for yourself and always be prepared for any chances of an extended recovery time.
You will be standing almost 24/7 during the first four weeks of post-surgery treatment. So it is advisable to get some extra pillow to support your thigh and get you to sleep in such a position that it doesn't put pressure on your butt. Specialized BBL pillows, BBL chairs, and BBL mattresses are available on the internet for this purpose.
The doctors will tell you this, or you might want to stock up on your food and medical supplies for the month.
Wrap Up
After six months, the custom treatments will finally be over, and the fruits of the patient will be too sweet. After going through all these, you will eventually have that attractive body shape you always wanted, like your favorite Kardashian. The risk is low in such surgeries but never zero, so follow your doctor's advice and medications precisely.