If you are looking for a prayer for elderly, here are the eight best ones from the heart and for different occasions.
Our elders pray for our happiness and long life every day. Unfortunately, we seldom reciprocate the same. But when we know they need our support, company, and prayers, we should do the same. Prayers have power, and keeping elders in our prayers will give them strength.
If you wish to pray for your elders, we have a few powerful prayers which can bring peace to them and take away all their pain and worries.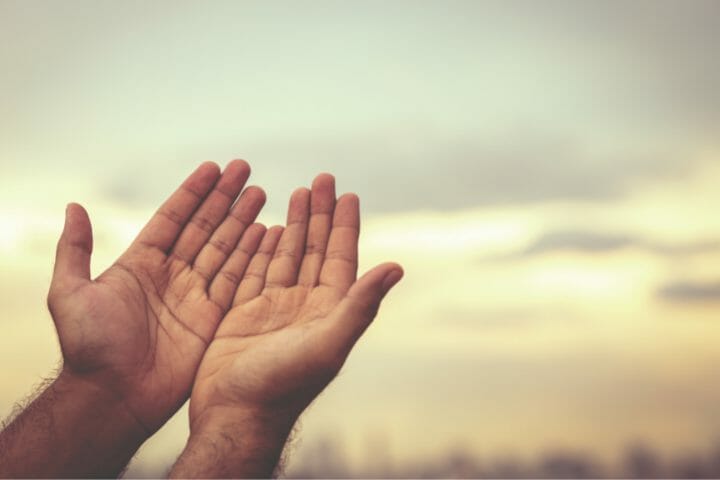 Prayers For The Elderly
#1 Prayer For All Those That Are Elderly And Frail
Loving Lord, we thank You for the thrill of life and all the mercies that You give to each of us day by day, but Lord, as we advance in years, our bodies begin to lose their strength, our fingers lose their dexterity, and our knees begin to tremble. 
And Lord, the time comes all too fast when we are not able to care for ourselves as we would like to, but have to rely on help from other people to do the basic things of life, like eating and drinking, bathing, and generally caring for our homes and ourselves.
Loving Lord, we bring before You all the elderly and infirm, not only those that we know but all who face this stage of their lives. Draw those who have never placed their trust in
You into a saving relationship with Jesus, and give those of the household of faith Your peace that passes understanding in their heart as they fulfill Your purpose for their lives, in whatever condition or situation they find themselves.
Give grace to those that find it challenging to come to terms with other people caring for them, knowing that Your grace is sufficient. And as they grow older, I pray that in Your love and mercy, You will draw each one into closer fellowship with Yourself. In Jesus' name, I pray,
Amen.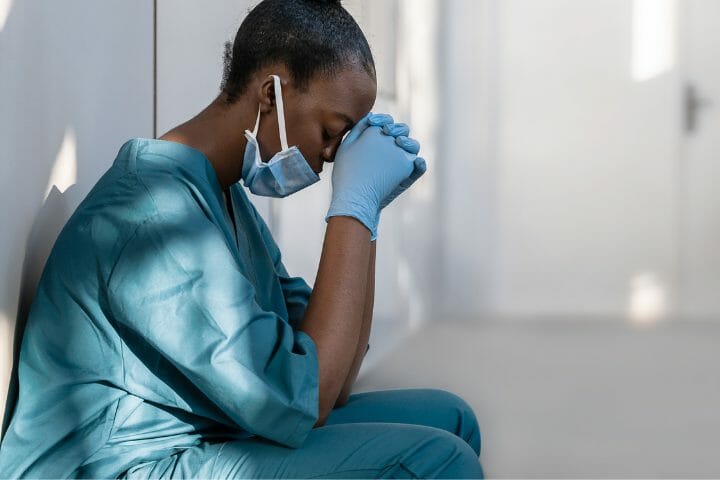 #2 Prayer For The Elderly Who Are Suffering
Gracious Heavenly Father, You are our refuge and strength, a very present help in times of trouble. We bring before You the older men and women who have come to the twilight years of their lives, facing physical, mental, or spiritual suffering.
Lord, for those that are Your children, we pray that You will be very close to each one and that You would give them the sufficiency of Your strength to endure the bodily pain or anguish of heart that they may be facing as good and faithful soldiers and servants of Christ—giving them the courage to endure, knowing that there is a crown of rejoicing that awaits them at the appearance of their Lord and Saviour when He appears at His coming.
But Lord, we know that many do not know You, and whatever physical and mental pain and suffering they are going through is nothing compared with the spiritual pain of not knowing the Lord Jesus as their Saviour and Redeemer. Draw close to all older adults who are unsaved, and bring many of them into a saving faith in the Lord Jesus, in Whose name I pray,
Amen.
You might also like to read: 40 Positive Alzheimers Quotes
#3 Prayer For The Elderly Who Has Limited Days Left: From Psalm 90
Lord, you have always been our refuge: before you created the hills, before you brought the world into being, you are God from all time – and you will be God forever; a thousand years in your sight are like yesterday, already gone. We are like flowers that spring up in the morning, bloom in the afternoon, and die in the evening:
Lord, you know our weakness and our sinfulness –
Teach us how short our life is,
So that we may become wiser.
We pray for those who know their days are numbered and for those whose strength is fading; we remember those whose later years are passing by those and who are weak or in trouble or sorrow:
Lord, have pity on them,
fill them each morning with your love
that they may praise you and be glad.
Give them as much happiness as they have had sadness; let them see your strength and your blessing upon those they love:
O Lord, bless them and prosper them;
in the name of Jesus, our redeemer. 
Amen.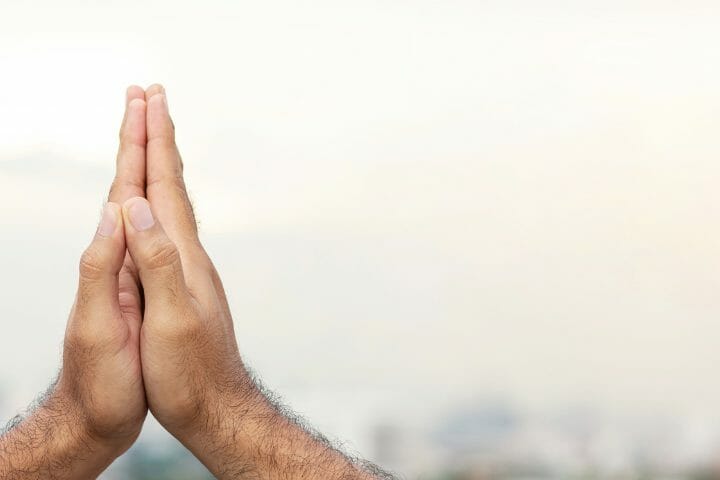 Prayer For The Elderly In The Bible
#4 A Prayer for Strength of Heart
"My health may fail, and my spirit may grow weak, but [you] God remain the strength of my heart." —Psalm 73:26 NLT
The time may come when the elderly are overwhelmed by personal suffering or external circumstances beyond their control. Fears of insecurity and death may dishearten them. They may even lose control of their minds while their hearts are still in the right place.
Concerning the heart, philosophers have said, "It is the first that lives and the last that dies." So when the aged pray for God to help them maintain the strength of their hearts, they affirm a connection with Him even when everything else fails.
#5 A Prayer for Joy
"Because you are my helper, I sing for joy in the shadow of your wings." —Psalm 63:7 NLT.
Sure, the elderly have struggled to become the best they could be, but now they focus less on what they have become and more on what they have overcome. They recall the many times they credited God's help for their survival, and their response is to sing for joy.
#6 A Prayer for Memory
"I recall all you have done, O Lord; I remember your wonderful deeds of long ago. They are constantly in my thoughts. I cannot stop thinking about them." —Psalm 77:11 NLT.
While the aged can still remember, it is helpful for them to count their blessings. With short-term memory declining first, blessings of the distant past may often come to the surface. Whatever good things they can remember can serve as appropriate content for their meditations and prayers of gratitude.
#7 A Prayer for Loved Ones
"I pray that your love will overflow more and more and that you will keep on growing in knowledge and understanding." —Philippians 1:9 NLT.
The prayers of the elderly are not complete without worship for others. In this verse, Paul addresses his children in the faith and informs them of the prayer he prays to God on their behalf. He wants them to love God, love each other, and experience growth in knowledge and understanding.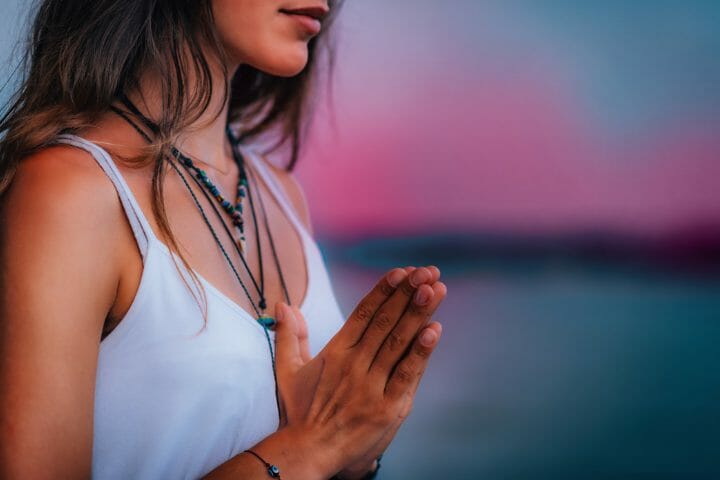 #8 A Prayer for Purpose
"Even when I am old and gray, do not forsake me, my God, till I declare your power to the next generation." —Psalm 71:18 NIV.
In this 21st century, when people live longer and accumulate more threatening health conditions as they age, many experiences severe suffering (including injuries, mental health disorders, pain, and disabilities). It is easy for them to feel abandoned by God.
You might also like to read: 40 Inspirational Uplifting Dementia Quotes
Wrap Up
We hope these prayers helped to inspire, motivate and encourage you. Do share your thoughts and feelings to us, and if there are some prayers that you would like added to this list, do share them with us as well.