Dementia can be a debilitating experience for not just those who are affected, but those who are supporting them. Inspirational uplifting dementia quotes can help you gain a different perspective on life. Do go through the list below.
The number of dementia patients is increasing drastically in the US. Currently there are almost 5.8 million people with Alzheimer's disease and related dementia. This number might go up to 14 million by 2060. 
It's hard for people who have dementia to remember just one memory at a time. They have this film-like image in their mind that plays a picture from any time, which keeps running in front of their eyes. 
It is often hard for them and you as a caregiver to stay strong and face everything that life gives you. As a caregiver you are more likely to experience anxiety or depression. 
Here are some inspirational quotes for you and your patient which will provide you with the strength to stand straight and face the new challenges. Take a look!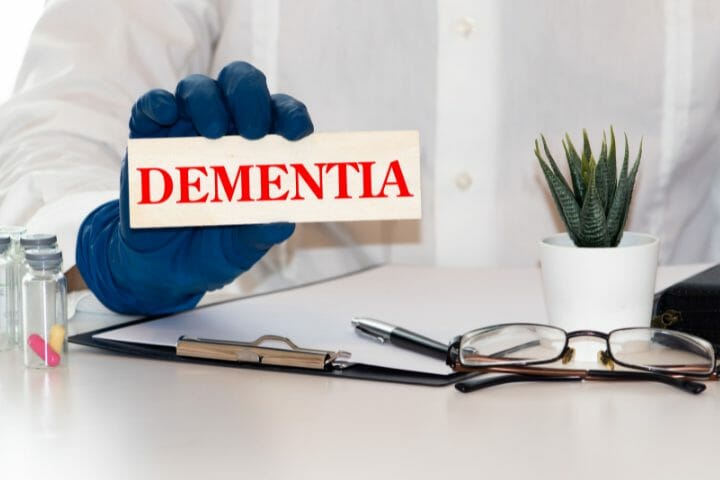 40 Inspirational Uplifting Dementia Quotes
"Life's challenges are not supposed to paralyze you; they're supposed to help you discover who you are." — Bernice Johnson Reagon.
"Those with dementia are still people, and they still have stories, and they still have character, and they're all individuals, and they're all unique. And they just need to be interacted with on a human level". -Carey Mulligan
 "Caregiving often calls us to lean into love we didn't know was possible." -Tia Walker.
 "We remember their love when they can no longer remember."
 "Persons living with dementia are usually capable of more than we can imagine." -Bob DeMarco.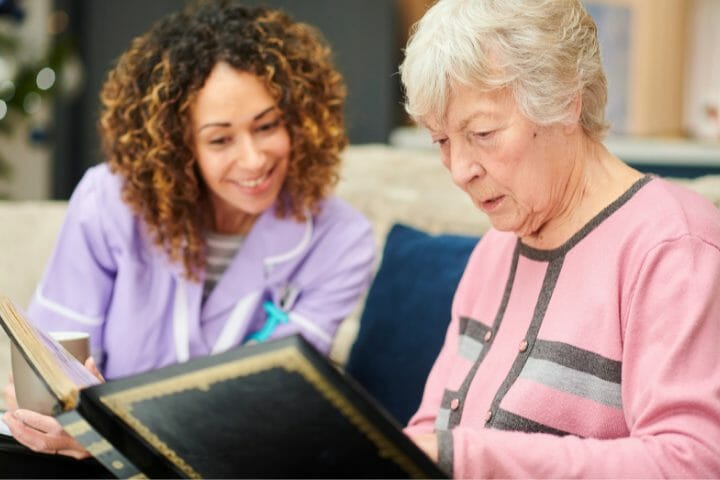 "Remember, the dementia patient is not giving you a hard time. The dementia patient is having a hard time."
 "A good laugh and a long sleep are the two best cures for anything." -Irish Proverb.
 "With something like cancer, there is a feeling that you can fight it in some way or control your response to it, but with dementia, there is the fear of losing control of your mind and your life." -Kevin Whately.
 "When you deal with a person who's experiencing dementia, you can see where they're struggling with knowledge. You can see what they forget completely, what they forget, but they know what they once knew. You can tell how they're trying to remember. -Walter Mosley
 "One person caring about another represents life's greatest value." -Jim Rohn.
You might also like to read: 50 Motivational Quotes Diabetes Quotes Inspirational Quotes For Diabetics
 "If there's one thing I've learned in my years on this planet, it's that the happiest and most fulfilled people are those who devoted themselves to something bigger and more profound than merely their own self-interest." -John Glenn.
 "Sometimes it takes more courage to ask for help than to act alone." -Ken Petti.
 "Some days, there won't be a song in your heart. Sing anyway." -Emory Austin.
 "There are only four kinds of people in the world. Those who have been caregivers. Those who are currently caregivers. Those who will be caregivers, and those who will need a caregiver." ― Rosalyn Carter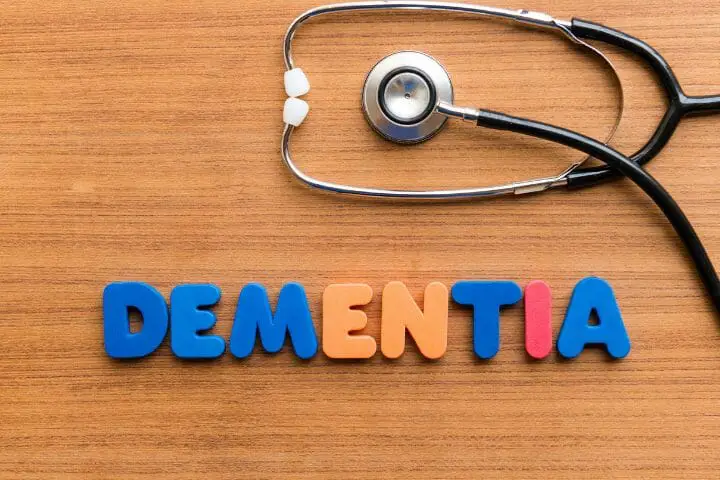 "It is not the load that breaks you down. It's the way you carry it." — Lena Horne, singer.
 "It is not how much you do, but how much love you put in the doing." — Mother Teresa.
 "I've never minded solitude. For a writer, it's a natural condition. But caring for a dementia sufferer leads to a peculiar kind of loneliness". -Laurie Graham
 "People with Alzheimer's deserve to be seen so that we can find a cure!"- Julianne Moore.
 "Alzheimer's disease locks all the doors and exits. There is no reprieve, no escape."- Patti Davis.
 "We're really a composite of our life experiences – memory layered upon memory, and Alzheimer's steals that away." – Meryl Comer. 
You might also like to read: Why Do Dementia Patients Go to the Bathroom So Much?
 "At the moment, I'm just falling, falling…just falling as it were, I think of things and then they go away forever."
 "Never let the brain idle. 'An idle mind is the devil's workshop.' And the devil's name is Alzheimer's."- George Carlin
 "To love a person is to learn the song in their heart, and sing it to them when they have forgotten." – Arne Garborg.
 "Can I remember exactly when I 'lost' my husband? Was it the moment when I had to start tying his shoelaces for him? Or when we stopped being able to laugh with each other? Looking back, that turning point is impossible to pinpoint. But then, that's the nature of dementia." -Judy Parfitt.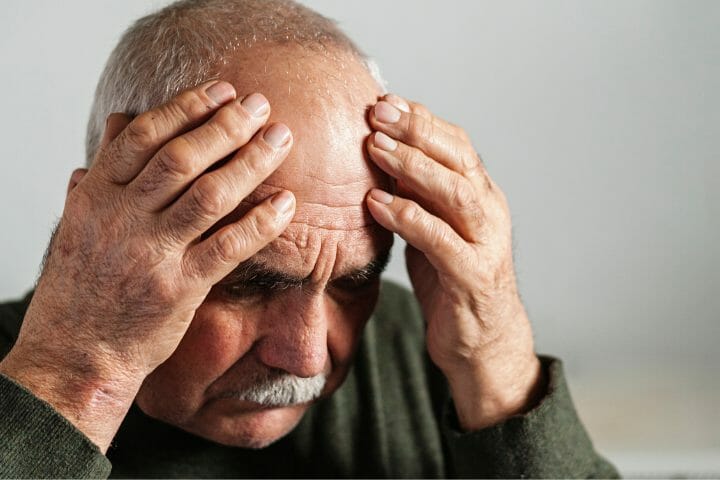 "We have to get behind the scientists and push for a dementia breakthrough. It could be that we fear dementia out of a sense of hopelessness, but there is hope, and it rests in the hands of our scientists." -James Nesbitt.
 "You don't just wake up one day with dementia or Alzheimer's; these conditions are developmental. Even when a problem triggers the need to collect data, it's reviewed by a specialist and filed away. There's no central repository allowing information to be shared across a multitude of researchers worldwide." -Tan Le.
 "I think, in general, medicine in the 21st century will switch from healing the sick to upgrading the healthy… If you find ways to repair the memory damaged by Alzheimer's disease or dementia and so forth, it is very likely that the same methods could be used to upgrade the memory of completely healthy people." -Yuval Noah Harari
 "Alzheimer's… is a barren disease, as empty and lifeless as a desert. It is a thief of hearts and souls and memories."- Nicholas Sparks, The Notebook. 
 "The thing about Alzheimer's is that it sort of like all these little, small deaths along the way before they actually physically die."- Lucinda Williams.
 "I think it would be interesting if old people got anti-Alzheimer's disease where they slowly began to recover other people's lost memories."- George Carlin.
You might also like to read: When Do Dementia Patients Need 24 Hour Care
 "The great tragedy of Alzheimer's disease, and the reason why we dread it, is that it leaves us with no defense, not even against those who love us."- P. D. James.
 "It is a strange, sad irony that so often, in the territory of a disease that robs an individual of memory, caregivers are often forgotten." – Karen Wilder. 
 "Caring for our seniors is perhaps the greatest responsibility we have. Those who walked before us have given so much and made possible the life we all enjoy." — Senator John Hoeven.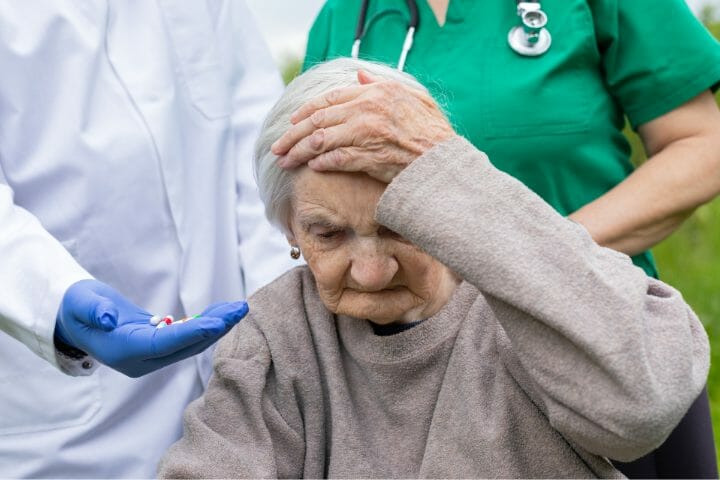 "There will come a time when your loved one is gone, and you will find comfort in the fact that you were their caregiver." — Karen Coetzer.
 "There are only four kinds of people in the world. Those who have been caregivers. Those who are currently caregivers. Those who will be caregivers, and those who will need a caregiver." — Rosalyn Carter
 "You gain strength, courage, and confidence by every experience in which you really stop to look fear in the face. You must do the things which you think you cannot do." — Eleanor Roosevelt.
 "Be determined to handle any challenge in a way that will make you grow." — Les Brown.
 "Forgiveness is not an occasional act: it is an attitude." — Martin Luther King Jr.
 "Some days, there won't be a song in your heart. Sing anyway." — Emory Austin.
 "God gave burdens; he also gave shoulders." — Yiddish Proverb.
You might also like to read: Dementia vs. Delirium – How to Provide Nursing Care
A Few Final Words
Keep your hopes intact, let there be light, and be the source of that light for your loved ones suffering from dementia. Soon they will be gone, but the memories will stay forever, and there is still some time to build some amazing memories. Hence stay strong and go through these inspirational quotes every day to stay motivated.
Thank you for reading the article, we hope it has inspired and helped you in understanding and gaining a new perspective of life. Do write to us with your experiences and your thoughts as well.