Eating the right types of food to maintain a healthy lifestyle can be very difficult, especially if you don't know what to eat or how to prepare them for eating.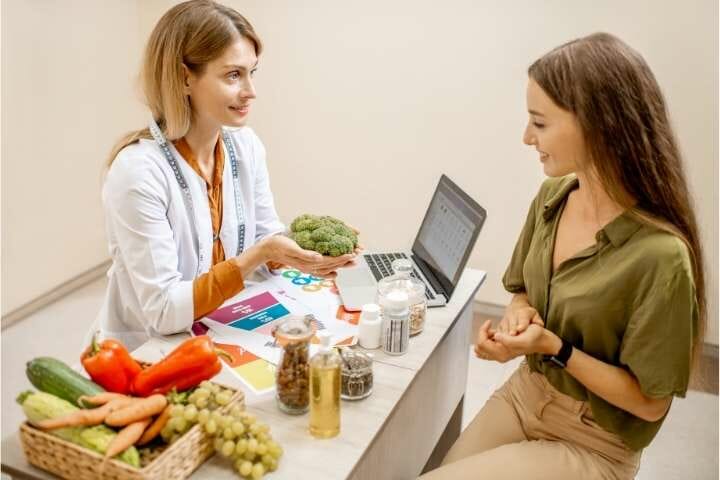 Working with a nutritionist can go a long way in helping you determine what you should be eating, when and how much. 
Unfortunately sometimes not eating the right nutritionally sound foods is due to a lack of funds to purchase healthier options, so paying for a nutritionist is also going to be out of the budget you have. 
That's ok, though. There are some options for getting help with paying for the nutritionist and having them put together a plan for your dietary needs. 
Here's some more information on nutritionists and insurance. 
Medicare And Nutrition Therapy
For people who are receiving Medicare benefits, there are certain medical conditions that may qualify them for coverage options when it comes to dieticians and nutrition counselling. 
The services are covered for people with the following conditions 
Diabetes
Kidney disease 
People who have had a kidney transplant in the last 36 months
Like most other services, in order for Medicare to cover nutrition therapy your doctor must document that it is medically necessary for you to receive this help. 
In some cases, Medicare may also cover nutrition counselling for patients who are obese and are looking for nutrition counselling related to obesity and losing weight. 
Some patients may be considering going through with weight loss surgery, so nutrition counselling is part of that process for a successful surgery. 
You might like to read: Best Books on Alkaline Diet
What Types Of Services Does Medicare Cover With A Dietitian?
Depending on your situation and your unique needs, Medicare may cover a variety of services with a registered dietitian or nutritionist. These services might include 
An assessment of diet and lifestyle 
Individual or group therapy sessions for eating-related needs
Help in managing lifestyle factors for diet that may affect your medical condition 
Check-ins or follow up visits to review progress 
Nutrition Therapy And Renal Disease
For patients who are receiving dialysis under Medicare, nutrition counselling is covered by these benefits as the right diet is crucial for dialysis to be as effective as possible. 
In the first year a patient is diagnosed with renal disease, Medicare will pay for three hours of nutritional therapy to ensure a patient is eating a diet that is in line with dialysis treatment. After that first year, each dialysis patient will have two hours of nutritional counselling paid for by Medicare.
If the doctor who is overseeing the care of the patient feels that more nutritional counselling is needed then they can apply to Medicare for more coverage.
Which Parts Of Medicare Cover Nutritional Counselling?
For people who are receiving Medicare coverage, it will be Part B of their plan that offers benefits for nutritional counselling.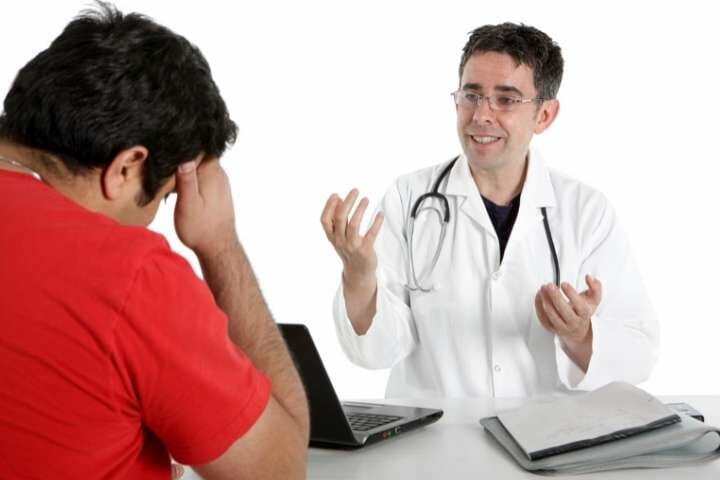 In most cases, part B has an annual deductible of $203, and then patients must pay 20% of the remaining balance of covered care. 
However, part of the Affordable Care Act states that the deductible for Part B does not actually apply for nutritional therapy services. This means that if you are receiving nutritional counselling from a Registered Dietitian, under Part B you will not pay anything for this service. 
It's important to note that if you receive this counselling from a nurse practitioner or other professional then you may still have to pay the deductible and the copayment may apply. 
By law, Medicare Advantage plans have to provide nutritional counselling services free of charge to people who are covered by the plan as long as they are getting the counselling services from an in-network provider. In other words, you will need to find a Registered Dietitian who is approved by Medicare. 
Additionally, there are some plans with Medicare Advantage that will cover part or all of home meal deliveries and healthy meal kits to prepare at home. 
If you are looking to see if you have these benefits in your plan, you will need to contact Medicare Advantage to determine exactly what you qualify for. 
You might like to read: What Are Empty Calories? How Many Can I Have?
Medicare And Other Types Of Nutrition Counselling
There are some other benefits that Medicare and Medicare Advantage plans will cover that are related to nutrition counselling. 
Diabetic Counselling 
Diabetes Self-Management Training (DSMT) will teach people living with diabetes how to cope with it and manage it properly. It will include tip for eating healthier, monitoring a person's blood sugar levels, taking medications as needed and reducing the risks that are associated with having diabetes. 
Medicare will also cover up to 10 hours of initial DSMT sessions. These 10 hours will cover a 1 hour session of individual training and then 9 group sessions. 
Obesity And Weight-loss Therapy 
Medicare will often cover nutritional therapy for obesity-related behavioral therapies. These will often include dietary and lifestyle assessments, and will help counsel patients through weight-loss with diet and exercise. 
If you have a BMI of 30, or higher, then Medicare will cover your initial screening and any additional weight-loss counselling needed.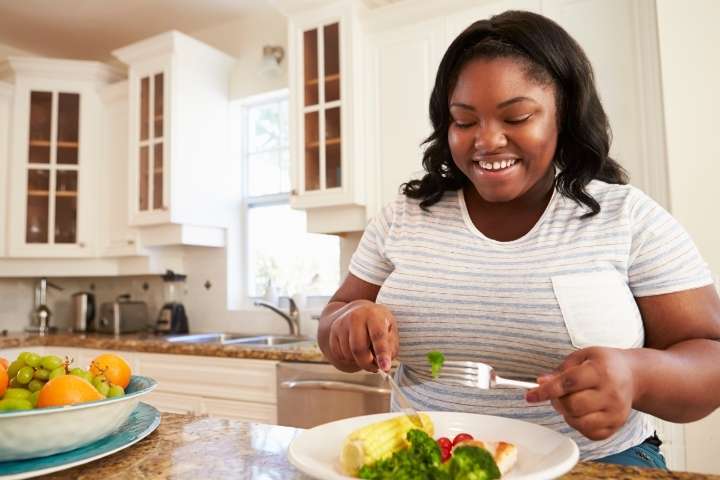 Bariatric Surgery Patients 
In some cases, Medicare will pay for a patient to have bariatric surgery for weight-loss. If you meet the conditions required to have weight-loss surgery then there will be follow ups for nutritional counselling to make sure you are eating as you should. 
The amount of nutritional counselling services needed for each person will be different,  so the amount of coverage will be determined by your medical team. If more sessions are needed, you can apply to Medicare for more coverage. 
Why Should You Work With A Nutritionist?
There is so much information out there about foods, what we should and shouldn't eat and how much. There is also a lot of misinformation out there as well. 
Sometimes it can be hard to make sense of what's out there and know what is right for you. There are many benefits to working with a professional nutritionist in order to help get you the right advice. 
You Won't Have To Follow Fad Diets
There are many buzz words out there and certain diets that we all know are popular right now, but are they really good for you or the way to go? 
Working with a nutritionist, you will go beyond the current fad diets and get into how to eat properly for your body and your lifestyle. A nutritionist will introduce you to real foods and habits that are truly sustainable. 
You might like to read: How Much Sugar is Enough as You Age?
You Can Get A Custom Plan
Everyone has unique needs, and their dietary needs are no different. Working with sensitivities, allergies and preferences to design a meal plan and nutrition guide is exactly what a nutritionist is there for. 
They understand how certain foods work in our bodies, what types of foods we need in our diet and how to substitute in our preferences for our diets. They will work with you to maximize the foods you do like and to make sure you get the most nutritionally sound advice possible.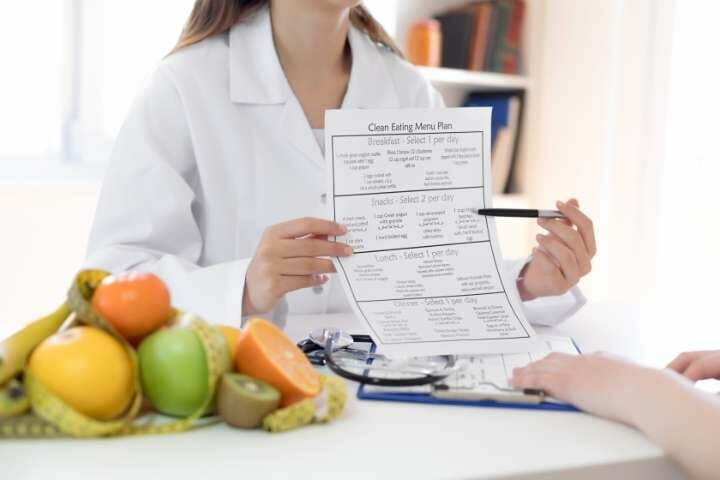 You Will Develop A Health Relationship With Food
Many people who struggle with eating nutritionally sound foods have a negative relationship with food. Most times we think of eating disorders when people talk about relationships with food, and nutritionists will work with any type of disordered eating. 
Developing a healthy relationship with food is crucial for eating balanced meals and ensuring you are getting the nutrition you need. Doing this will take into account your daily lifestyle activities, self-esteem and body image. 
Working with a nutritionist will help individuals to develop healthy eating patterns and behaviors. This doesn't mean that they will only eat foods deemed as good and bad, but they will be able to help them to eat balanced meals and stay on track with nutrition choices. 
Understand The Science Behind Foods
If you have ever been curious about why certain foods react in your body in a certain way then working with a nutritionist can help to understand how foods work in your body and what choices to make to meet your needs. 
Stop Feeling Restricted
Many diets will give you a very specific list of foods to choose from, but what happens if you are in a situation where those foods aren't available?
Working with a nutritionist, you will gain the knowledge to be able to understand how to make healthy and balanced choices going forward – no matter what situation you are in. 
Your nutritionist can help give you the knowledge about how to choose foods when going out to eat and how to load your plate at dinner parties to ensure you are eating to meet your nutrition needs. 
You might like to read: Caregivers' Guide To Diabetes Nutrition
Final Thoughts 
Even if only part of your nutrition services are covered by insurance, it may be worth it to look into the services to see if you can budget to pay for them. 
It may be seen as an investment in your health, but long-term you will gain a lot of knowledge that you can always carry with you to make sound nutritional choices.
Depending on your reasoning for wanting nutritional counselling, and if you have any medical conditions, you may be able to get those services completely covered and you won't have to pay out of pocket at all.