The ACA provides healthcare insurance to all U.S. citizens at an affordable price. Over the years, it has provided coverage to more than 20 million people in the U.S. Read on to know more.
For years, many people found it difficult to get proper medical treatment in the U.S. due to the high costs involved. So to improve the healthcare system and make it affordable to the people in the US, President Barack Obama initiated the Affordable Care Act (also known as ACA or Obamacare) in the year 2010. The main intention of the act was to provide affordable healthcare insurance to all U.S. citizens. 
Till now, it has provided insurance to over 20 million Americans, saving thousands of lives. The act provides healthcare access to a large number of uninsured Americans.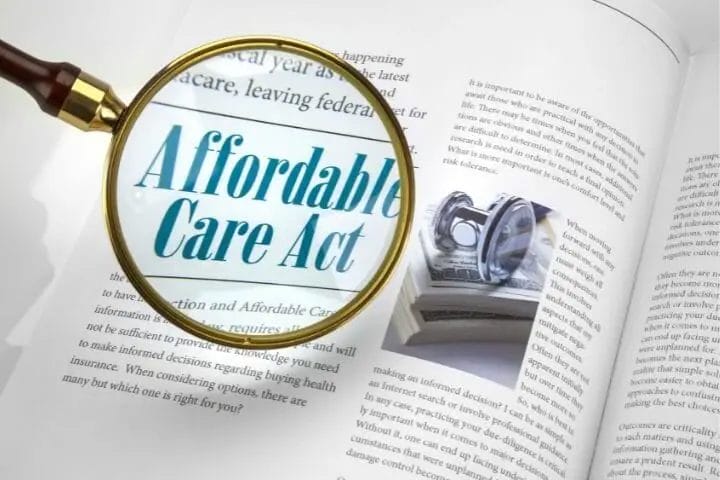 Millions of people who have registered under the Obamacare act have access to medical facilities for free. The law was created for people with low incomes to have the right to health insurance. 
In this article, let us further look at what does the Affordable Care Act Do in which we will cover:
Three main goals of the law
How does the ACA work?
Understanding ACA
What Does The ACA cover?
Why is there a need for an ACA?
Pros and cons of the ACA
Types Of Healthcare Insurance Under ACA
You might like to read: Eight Ways To Reduce Cost Of Care
The 3 Main Goals Of The Law
The Affordable Care Act implemented reforms to the health insurance market. The law has three main goals:
To make the health insurance plans affordable to all the people. It provides people with credits(subsidies). It means it helps reduce healthcare costs for people with an income range between 100% to 400% below FPL. 
It intends to expand the Medicaid program. This will help people cover all their medical costs below 138% of FPL.
Lastly, it intends to support the R&D for innovative medical care. This will help lower the cost of the healthcare system.
How Does The ACA Work
As per the statistics, 9 out of 10 people have health insurance plans due to the Affordable Care Act. Many Americans having low-income jobs or were unemployed could receive health care plans with the implementation of ACA. 
The act has implemented basic legal protections that were not there earlier. It offers guaranteed access to health insurance coverage at an affordable price, from birth till retirement. With its full implementation, the number of people who are still uninsured will reduce to half.
Understanding ACA
The health insurance coverage plan requires the ACA to include a tax penalty for people who did not purchase the coverage plan. This is designed mainly to reduce the cost of health care for people who don't have an insurance plan due to some reason or exemptions.
In 2017, a tax bill was passed under the Trump administration that included an individual mandate. This is still there at present. It has eliminated the fine for people without insurance in most States. Also, children can be covered under their parents' insurance plans up till the age of 26.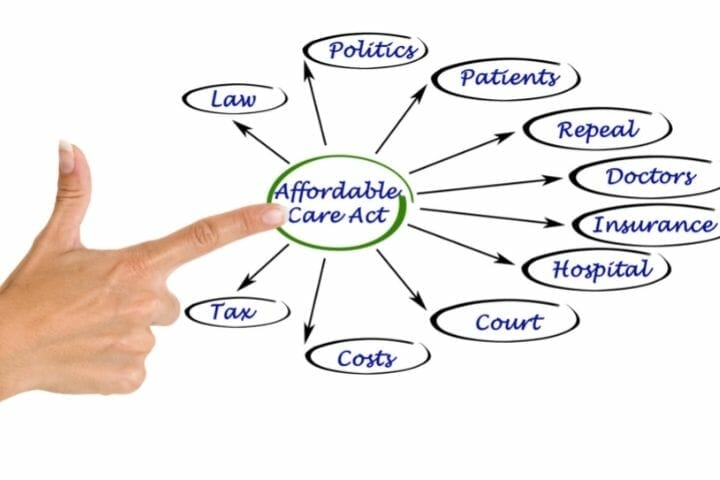 As per the law, around 94% of Americans will have health insurance. Thus reducing the number of people who are uninsured to 31 million.
The act consists of separate titles having significant aims.
To achieve universal health coverage through shared responsibility among the individuals and government.
To improve fairness and make health insurance coverage affordable to people.
To improve the value, quality, and efficiency and cut down wasteful spending. It wants to make the healthcare facility accessible to diverse patients.
To strengthen healthcare access and bring long-term change in healthcare availability.
To make investments in improving the public's healthcare and expand the preventive care unit.
Understanding Cost And Subsidies
When people apply for a health insurance plan, they need to pay a monthly premium of a certain amount for the plan chosen. ACA includes subsidies (Tax credit) that help lower the individual cost of health coverage plans.
In 2021, President Biden implemented the American Rescue Plan Act under the law. This act further increased the tax credit that was previously there under Obamacare. Now millions more Americans are eligible for federal assistance and healthcare costs.
Under this act, people with 100% to 150% FPL are eligible for zero-premium plans. At the same time, those with 150% to 400% FPL can get more subsidies. However, people above 400% FPL were not given such assistance earlier. But with the ARPA, they get a premium of upto 8.5% of their income. The premiums vary from state to state and depend on people's coverage plans.
What Does The Act Cover?
The specific coverage you get under the ACA depends on the plan you choose. The act covers the following medical services.
Emergency care
Ambulance patient services
Preventative care.
Hospitalization.
Family planning
Pediatric care.
Rehabilitative services.
Laboratory services.
Prescription medicines
Newborn care and pregnancy.
Mental health services.
Outpatient care when not admitted to the hospital.
So if a person suffers from any pre-existing condition, the insurance companies cannot deny the coverage. As per the act, they will not even charge a person more for the plan if they have any pre-existing condition.
Open Enrollment Period (OEP)
OEP is when people can enroll for new insurance plans in the upcoming year. For example, the federal enrollment period for the 2022 coverage plan starts from November 2021 to December 2021 for January 2022 coverage plan. If people do not enroll in the given period may not be able to purchase the insurance plan under the ACA-compliant unless they qualify for the following:
Loss of job
Childbirth
Loss of insurance coverage already there
Family events like weddings, death, or divorce.
Shift to a new area.
If a person is uninsured and is not eligible for the above qualifying events, they may enroll for short-term insurance plans. These plans may vary from state to state.
Why Is There A Need For The Affordable Care Act?
Twenty million people have received health coverage through the Affordable Care Act.
In 2013 with the implementation of the ACA, around 16% of the American population under the age of 65 were uninsured. By 2016, it was reduced to 10% of people uninsured. The uninsured population started reducing over the years. Over one million uninsured people have enrolled under the ACA during the current enrollment period.
The Obamacare act has helped over 20 million people to get health insurance. But still, 29 million people don't have health insurance. This means they are less likely to seek proper health care treatment when needed due to the high cost. Around 40% healthcare cost of the uninsured people is transferred to the people with coverage in the form of premiums. This means the health coverage costs more than $1000 for one family. Thus, implementing the ACA will help more and more people receive healthcare facilities and reduce the overall cost.
The ACA Helps Reduce The Overall Healthcare Cost
With an increase in the number of healthcare insurance among people in the U.S., the ACA is making substantial investment strategies and programs to reduce healthcare costs and improve its quality.
The reforms of the act should be continued in the future to reduce the cost and help improve the quality of the healthcare system. The overall healthcare cost is expected to increase from 17.5% to 20.5% by 2025. If the Affordable Care Act gets canceled, there will be a massive increase in healthcare costs.
An increase in healthcare costs leads to a federal deficit. It also results in a decrease in the spending power in areas such as education, economic development, and housing. It will have a significant impact on businesses and consumers.
The ACA Helps Provide Coverage For Pre-existing Conditions
Before the ACA, insurance companies had excluded coverage for any pre-existing conditions. They have already set the pricing and benefits of their insurance plans. Thus denying any pre-existing conditions.
1 in 2 people in the U.S. had pre-existing conditions and faced discrimination related to their medical history if they bought any insurance coverage on their own.
ACA has protected people from pre-existing conditions and provided insurance coverage for the same. 
ACA Has Set Guaranteed Issue, meaning the Insurers Can't Deny Giving Insurance Plans To Anyone
ACA has set specific reforms to protect people from pre-existing conditions and provide them insurance. In one reform, it has changed the rating rules, forbidding insurers to make premiums based on the health conditions of people.
It has set specific guaranteed issues, meaning that the insurance companies must provide coverage to anyone who needs it, and they can't deny it to people based on their health conditions.
Medicaid Expansion Has Helped People With Low-Income Gain Access To Healthcare Facilities
Around 36 states have expanded Medicaid under Obamacare, and more than 12 million people have been covered under it. The Medicaid program has mainly included low-income groups, children, older adults, and people with any disability. The ACA has expanded the Medicaid facility to 138% of FDL and provided funding to at least 90% of the total cost.
Through the expansion of the Medicaid program, more people can access healthcare across the country. As per some studies, the Medicaid program has improved the health services and treatment of any health condition, including mental illness, cancer, and any other disorder. 
Pros And Cons Of The ACA
With the implementation of the ACA, the reviews among people have been controversial despite the improvements and positive outcomes.
Let us look at the pros and cons of the ACA.
Pros
More Number Of People Have Health Insurance
In the first five years of implementing the law, more than 16 million people enrolled for coverage. Young generation people with low income were more in the number who enrolled for the coverage.
It Has Made Health Insurance More Affordable
Most insurance companies spend more than 80% of the premium on health care improvements. The Obamacare act helps to improve the health care system and lowers the cost. Though insurance coverage plans are not free of cost, people can choose a different range of plans as per their choice.
People Suffering From Any Health Condition Can Still Get Insurance Coverage
People suffering from any pre-existing health condition such as cancer found it challenging to get health insurance before the implementation of ACA. This is because most of the insurance companies did not cover pre-existing health conditions.
But under the ACA, pre-existing health conditions are also covered under the insurance.
No Time Limit Exists On The Healthcare
Before implementing the ACA, people with any health condition would run out of insurance coverage plans. This is because they had a specific limit on the amount spent on any individual. With ACA, there is no limit to the amount limit on any individual for the treatment.
ACA Helps Reduce The Cost Of Prescribed Drugs
The ACA aims to make the prescribed drugs affordable to all people. Many people, mainly older adults, cannot afford all their medications. The number of prescribed medicines that the ACA covers is increasing every year. Around 12 million people have saved around $26 billion on prescribed drugs due to the ACA.
Cons
A Lot Of People End Up Paying Higher Premiums
Nowadays, insurance companies offer many benefits and provide coverage for pre-existing conditions. Because of this, they charge high premiums.
ACA Charges Penalty If You Are Uninsured
The main aim of the ACA is to provide affordable insurance coverage to people. But if you don't have an insurance plan, you don't have an exemption and need to pay the penalty. But with some changes in the reform over the years, the penalty charges are eliminated.
There Is an Increase In Taxes With ACA
There have been new tax laws passed to pay for the ACA. This includes taxes on medical equipment and the sale of medicines. 
There has been a considerable increase in taxes for people with higher incomes. But as per some studies, over the years, the ACA will help decrease the tax deficit and bring in a positive change on the budget.
Types Of Healthcare Insurance Under ACA
People can buy various insurance coverage plans under the Affordable Care Act Open EnrollmentPeriod.
Let us look at the different types of insurance people can benefit from and select the best as per their needs.
Off-Exchange Major Insurance Plan
Usually, off-exchange medical insurance plans do not give subsidies. But under the ACA, people who want subsidies or are not qualified for it and wants to avoid tax penalty can buy this insurance coverage plan under ACA policies. As per some reports, the price quotation of this insurance plan was on average:
People would get a premium of $440 every month for a single person or $1168 for a family insurance plan.
Around $4578 is deducted for individual coverage or $8803 for family coverage.
On-Exchange Qualified Health Plans
People who are already qualified but want to use subsidies to pay for their insurance can enroll in this plan. Just ensure that the private exchange matches the federal requirements of the qualified health insurance plans. In some states, people can enroll online, but they need to do it offline only in some states. People can also buy health insurance through the government-run insurance exchange.
Catastrophic Plans
The Catastrophic health coverage plans are mainly for people under 30 and cannot buy through subsidies. People who opt for catastrophic plans do not have to pay tax penalties for not being insured. But for this, they need to meet specific exemptions, and their plan will only provide some benefits as per the law.
Supplemental Plans
Many people want health benefits beyond what the medical insurance plan offers, and they want to include benefits like life, vision, critical illness, dental, and accidental insurance coverage. This is mainly offered by employers and made available on private exchanges.
Short-Term Health Insurance Plan
Under ACA, people can be uninsured for not more than two months without any tax penalty. The act creates a new enrollment period so people can enroll for major insurance coverage. But if they don't enroll in that period, they may have to wait for some time to get the plan. Short-term insurance plans benefit people with limited coverage.
You might like to read: Home Care for Seniors – The Complete Guide
Bottom Line
The Affordable Care Act (also known as Obamacare) has provided health insurance coverage to millions of uninsured people at a reasonable price. This act made sure all Americans purchase health insurance plans and prohibited insurers from denying any coverage plan due to any pre-existing conditions.
It has helped reduce overall healthcare costs. Along with providing insurance coverage to a number of Americans, it has funded public health and prevention programs. It is thus helping to reduce the health disparities under the coverage, provide access to preventive healthcare, and improve health conditions.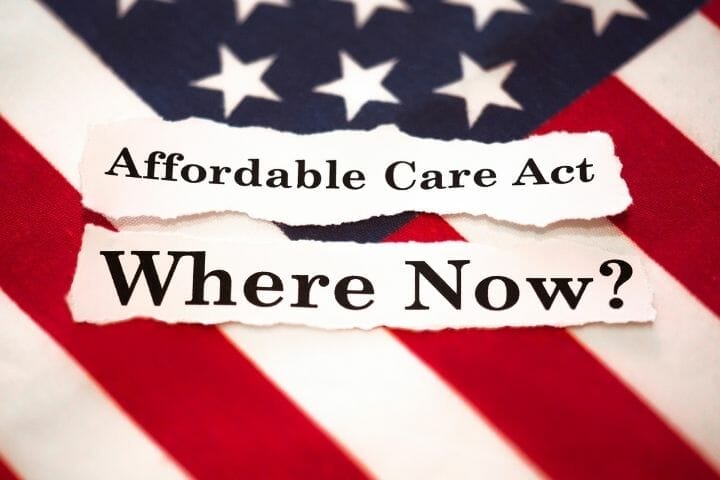 However, ACA still needs to improve certain areas along with the U.S. Federal Government. Many still find the insurance rates higher, and others cannot enroll due to their employment status. So a continued implementation and reforms are to be made for further progress and improvements.
We hope you found this article informative and it covered all the relevant topics related to the ACA. If you found something missing, or you just wanted to share your opinions on the ACA, you are welcome to do so in the comments section. 
Lastly, if you liked the content, do share it with others who are searching for similar information. Posting such information on social media and in your groups will be beneficial to those who are looking for affordable healthcare but are unaware of their options.