When you are shaving, tweezing or waxing all the time you may find yourself considering an alternative – and more permanent – method of hair removal so that you don't have to do this all the time.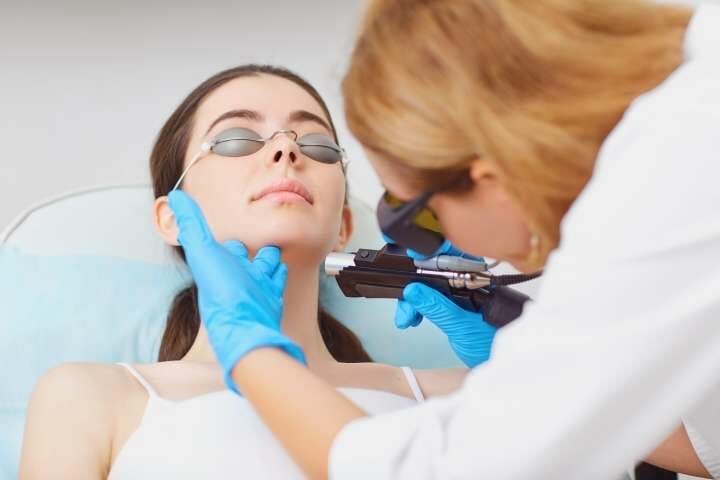 Laser hair removal is one of the most popular options for permanent hair removal as the results are great and often people get what they are looking for the first time. 
The downside to laser hair removal is that it can be quite expensive and an investment, but if you don't have the cash to pay for it then you may be looking for other ways to cover the cost. 
For people who have insurance  they may believe that this is a way for them to get laser hair removal covered but it may not be that simple. 
You might like to read: Simple Tips For Safe Hair Removal

Here's What You Need To Know About Insurance And Hair Removal
For most people, getting last hair removal will be considered an elective cosmetic procedure so insurance likely will not cover the cost of it. 
Some private insurance companies may give you part of the cost back, but that could only be on pre-determined situations or if you get the laser hair removal done at a specific clinic. 
That being said, there are some conditions where laser hair removal will be covered to help treat and prevent certain conditions. These conditions could include 
Folliculitis 
This condition is when an infection develops in a person's hair follicles. It can happen anywhere on the skin or scalp where the hair follicles are damaged, irritated or even blocked.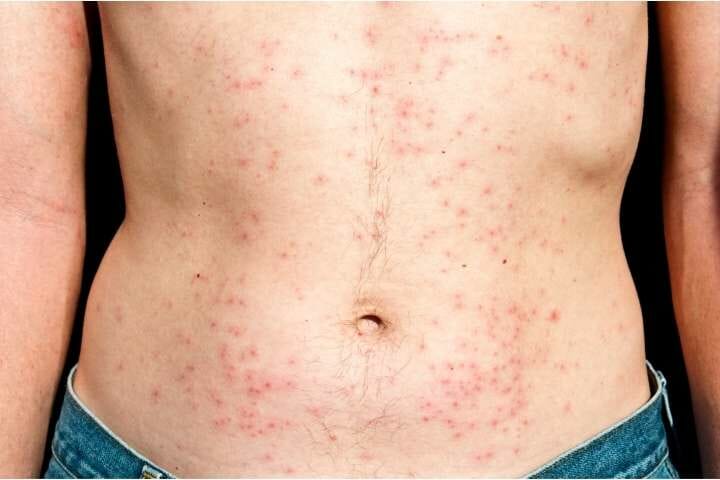 This condition is not life-threatening, although it does cause patches of red bumps – kind of like acne – to break out on the skin. These patches can be itchy or sore, and they are usually embarrassing for the person who is having the breakout.
In some severe cases, people with this condition may experience further infections and even damage to the hair follicle leading to permanent hair loss. They may have scarring or dark patches on the skin where they experienced a breakout. 
Sometimes, doctors will try to treat this condition with topical prescriptions but for the more severe cases laser hair removal is the right option. 
When laser hair removal is prescribed for this condition then benefits may cover the procedure or a good portion of it, which means you have to pay less out of pocket.
You might like to read: 6 Best Epilators For Mature Skin in 2022
Cushing's Syndrome 
This condition happens when someone's body is exposed to really high levels of the hormone cortisol. This often happens when a person takes certain medications over an extended period of time. 
One of the symptoms of this condition is extra, sometimes extreme, hair growth on the body and face. 
For people who have developed this condition, they may qualify for getting laser hair removal covered by insurance. 
Additionally, they may need to consult a doctor first to confirm they have this condition before they start with the treatment in order for it to be paid for. 
Poly Cystic Ovarian Syndrome
Also known as PCOS, this condition is a result of a hormonal imbalance that affects women and interferes with normal reproductive processes. 
Women who have this condition will usually experience irregular periods, oily skin, weight gain, infertility and trouble sleeping. Additionally women often experience extra hair growth that appears on the body in a masculine distribution (face, chest, abdomen, etc). 
For PCOS patients who experience this masculine hair growth, laser hair removal offers a great solution so they don't have to constantly tweeze or wax.
Congenital Adrenal Hyperplasia
This is a group of hereditary disorders that have abnormal hormone production for cortisol and aldosterone. When women have this condition, they often experience extra hair growth and infertility. The hair growth is particularly noticeable on a woman's face with this condition – which can be embarrassing. 
This condition can be covered for laser hair removal by insurance in many cases. You will need to talk to your specific insurance provider to determine if you are covered for this procedure too. 
So, Are You Eligible For Laser Hair Removal To Be Covered By Insurance?
The only way to know for sure if your procedure is going to be covered by insurance is to call them and ask.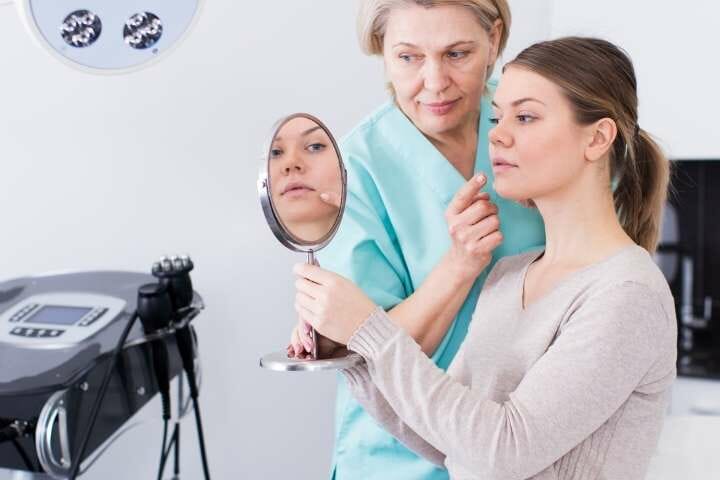 Your specifical insurance provider will be able to tell you what your benefits cover, and which conditions would be eligible for laser hair removal. 
When you have a condition that causes uncomfortable or excessive hair growth that has an obvious negative impact on your life and a doctor has confirmed that laser hair removal is the most appropriate course of treatment then they may start the process for paying for laser hair removal. 
Without a doctor stating the impact on your life is negative, there is a very slim chance that you will get the coverage for this treatment. 
You might like to read: Can You Get Disability For PCOS?
Have Your Doctor Talk To Your Insurance Company For You
It may seem like it's impossible for you to get through to your insurance company, but if you have a good relationship with your doctor then you may want to have them speak to the insurance company on your behalf. 
When a doctor reaches out to the insurance company on your behalf, you may find that the outcome is much more favorable for you. Your doctor needs to make sure they choose the right billing code, though and make sure they provide the medical reasoning for it. 
Doctors Who Perform Laser Hair Removal In Their Office
In many cases, doctors who perform these procedures in their office are often much more sympathetic to the self-esteem issues of their patients. 
They understand how excessive hair growth can be detrimental to a person's self-image and it can be a lot of work constantly performing that hair removal.
For these reasons, they are much more likely to fight for their patients to get coverage. They may even be more willing to work with patients who need a payment plan to cover the services if they are ultimately denied by insurance.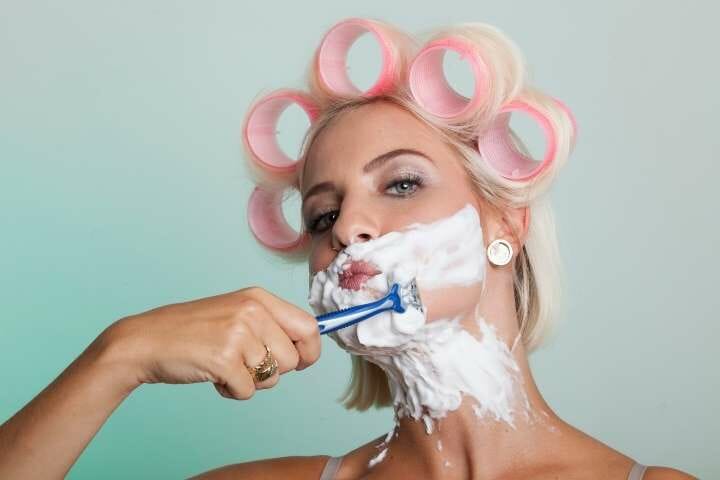 Special Financing 
When you've tried everything and still can't get coverage for your laser hair removal, you may want to try a clinic or doctor that is willing to work with payment plans, 
Not every doctor is going to be willing to do this, but they are out there. Some may require a percentage deposit and then allow you to make payments on the rest of the balance due or they may split the total due over equal payments. 
There are also companies that specialize in offering credit for cosmetic procedures not covered by insurance. They sometimes charge a higher interest rate for financing your cosmetic procedure than a regular credit card so you may want to consider having a credit card or line of credit from a bank with a lower interest rate on it. 
You might like to read: Is Obalon Covered By Insurance?
Is Paying For Laser Hair Removal Worth It?
The name laser hair removal may be a little misleading. Laser hair removal does not get rid of hair forever, unless you get electrolysis that approved by the F.D.A, but it does drastically reduce the amount of hair growth you will experience. 
This means if you have a medical condition where you experience excess hair growth you will see far less hair in those areas with laser hair removal. In fact, many patients that go through with this treatment will not see any hair growth in the affected areas for months or even years after treatment. Also, when the hair does grow back it will usually be significantly thinner and lighter. 
The good news is that you can get laser hair removal done in almost any area on your body that hair grows, but some areas will hurt more than others to have done. Many technicians will offer a numbing cream to help give some relief, but it does depend a lot of individual pain tolerance. 
The procedure does get less painful as each session goes on, so if you feel pain the first time there's a good chance you will not feel it as much in subsequent visits.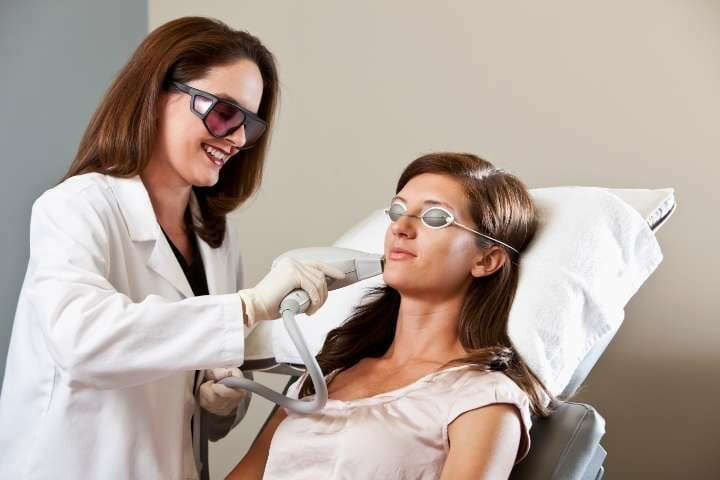 You might like to read: Heart Disease Guidebook For Seniors And Caregivers
The Downsides To Laser Hair Removal
As with any cosmetic treatment there are some negative side effects to it. Before deciding if you want to go through with it, you will want to make sure that it's something you want to do. 
The biggest downside is that it's a long process. Sometimes the sessions themselves will only take 15 or 20 minutes, but it will almost always take multiple sessions before anyone can see long-term results. 
Another downside is that if there is too little contrast between the color of the hair and a person's skin tone then it can make the sessions less effective and therefore you will have to go for more treatments over time. The lasers can sometimes have a hard time distinguishing between hair and skin if they are too close of a color match. 
The technology behind this cosmetic procedure is getting better, so for those patients with dark skin the technology is being developed so that they don't have to go through a larger number of sessions than those who have fair skin,.