Old age is inevitable and with it comes many challenges. Many seniors develop health issues related to old age, from strokes, poor eyesight to hearing impairment, and more. This disables them from leading a completely independent life, including being unable to drive.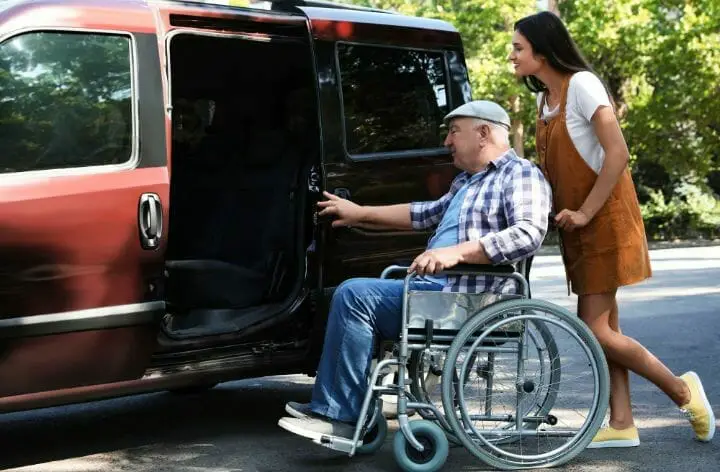 Many of them have to stop driving and surrender their driver's license at the request of a family member or a doctor. This ensures their safety, but it strips them of their basic life-skill and restricts their movement to a great extent.
Many seniors who live alone and do not have family members living in their vicinity, need to rely on taxi services even to do basic jobs like picking up groceries or go for a doctor's appointment. This can leave a huge hole in their pockets.
A solution to this problem is a senior transportation service that can ply such people from their homes to any place at an affordable cost, still turning in a profit for the entrepreneur running such a service.
So if you are looking out for a business venture that does not need formal training or too much investment, starting a senior transportation service is a good business opportunity for you.
All you require is a comfortable vehicle, good organizational skills, and the ability to communicate with older adults with patience and compassion. Read on to know more about how to launch this business.
Skills Needed
To start and successfully run a senior transportation service you not only need to have a business bent of mind, but also many other skills.
The most important skill to deal with elderly people is patience and compassion. They say old age is like a second childhood, where people become very sensitive and self-absorbed, added to their physical ailments. Thus, they need to be handled with a lot of love and care.
Besides the proper bedside etiquette, you need to have good organizational skills and discipline. Like any other business, you need to have proper appointment scheduling guidelines, stick to appointment timings, and be able to handle any sudden glitches.
Many companies offer senior transportation services, so you need to think about what makes your business unique and sell that to the audience. Make a good brand image through word of mouth, publicity, and creativity.
Remember, only if you can market your business well, will you be able to earn some profits from it.
You may like to read How to Open a Residential Care Facility for the Elderly
What Type Of Vehicle Should You Have For the Business?
Now that you understand what skills are needed to run a senior transportation business successfully, it is essential to understand what mode of transportation will be most convenient for it.
Usually, larger sedans, SUVs (Sport Utility Vehicles), and minivans are best for such a service as they are spacious and comfortable. Here is a checklist to consider while buying or leasing a vehicle:
Choose a vehicle that is easy to climb into and disembark because many seniors have arthritis or some walking disability and would need support in getting into a vehicle. Always keep a temporary ramp for wheelchair-bound passengers and a stool or a step-ladder for ease of mobility for all elders.
Add car adaptations like wheelchair carriers, car door grab bars to make it easy for seniors to use your vehicle. You may also want to carry car seat cushions and car seat extenders to make their ride more comfortable.
Ensure that the vehicle has a lot of storage space in it because many seniors use transport wheelchairs or rollator walkers, which will not go in a wheelchair carrier. The vehicle should have ample space to keep this equipment as well as all other things that they might buy while on the ride such as groceries.
Have enough support for seniors to sit comfortably inside the vehicle. You might have to modify the vehicle with additional handlebars, footrests, cushions, and more for added support.
Equip your vehicle with a first aid kit. Since this is a business that provides non-emergency medical transport (NMET) you don't require medical training as such. However, it is preferred that you do a short training on giving Cardio Pulmonary Resuscitation (CPR) and First Aid if the need arises. It is a good idea for drivers and conductors to undergo affordable training on CPR and First Aid administration, as is offered at the local Red Cross centers.
Besides these must-haves for the vehicle, you can consider having a conductor on board who can help people usher in and disembark and provide any other kind of assistance needed while on the ride.
You may like to read How to Start a Daycare Centre for the Elderly
Start-up Costs of Senior Transportation Service
Many start-ups need a lot of investment but that's not true for a senior transportation service. All you need is a reliable vehicle to ply people to and fro and a cell phone to book appointments.
Fret not if you do not have the capital to invest in buying a vehicle. You can always hire one or take a loan to buy one! Just ensure it is a comfortable minivan or SUV.
Besides this, you would need to spend some money on marketing and advertising for your business. You will need a business license and vehicle insurance to cover additional passengers.
The Legal Structure of the Business
Before you start promoting and investing in a full-fledged senior transportation business, it is pertinent to find out the key legal aspects to make the business viable.
Type of transportation business
Decide if you want to operate your business as a Sole Proprietorship or as a Limited Liability Company (LLC). Each of these will have varied tax implications. You will be able to expand your business differently with each. You can get all the information you want on the legal structure of your business at nolo.com, a legal encyclopedia.
To legally operate the business, you will need to have different levels of licensing, including a business license for the area where you plan to provide services. Check with your state's Business Licenses, Permits & Tax department about it.
But before you apply for a transportation business license, you need to have a valid state-issued driver's license with no DUIs or any other driving violations. The address on the license should be updated too.
You can check with Corpnet.com for more information on this. They do all the research on the different types of licenses and forms needed for a nominal amount.
While applying for the license, you will need to show that you have liability insurance and auto insurance coverage for the vehicle you plan to drive. Every state has pre-decided liability coverage, depending on the vehicle you drive and the type of passengers you carry. Also, if you plan to hire drivers for driving the vehicles, you might need to have worker's compensation insurance too.
You may like to read Should I Buy a Home Health Care Business or Start From Scratch
Marketing Your Business
Today, many senior transportation business ventures are operating in the market, so it is important to market your business well to showcase your USPs (unique selling propositions) and gain a competitive edge. Before starting the business, decide the niche you want to concentrate on and then the pricing and marketing.
You could focus on just pick up and drop service to a doctor or visits to hospitals for any physical therapy or dialysis. Or you could use the service for running basic errands like taking seniors for grocery shopping, social events, and more.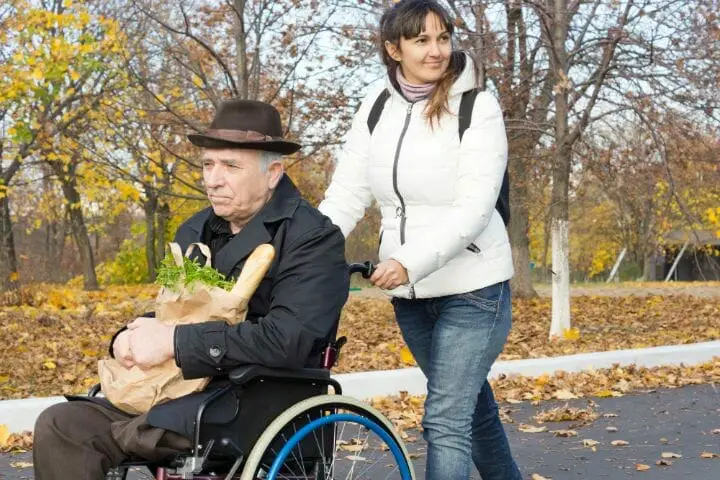 Or you could couple the services in a way that you not only take them to the places they want to go but also help them while they are there. Once you have decided on the service you want to offer, you can start with marketing your business and pricing the services.
Pricing the Services
The elderly who can no longer drive themselves would be one of the bigger groups that would use this service. Public Para-Transit Services (which are special transportation services meant for the elderly or disabled individuals) are permitted to charge approximately twice as much as the regular public transportation on the same route.
Some volunteer driver programs also provide the same services for free at times. While most private services would charge as much as twenty to forty dollars per trip.
Unfortunately, Medicare will not cover these transportation costs for the users unless they use an ambulance. This is because, unlike ambulances, such transportation services come under non-medical or non-emergency transportation.
However, Medicaid, which is a collection of different aid programs run state-wise, offers various forms of transportation assistance for seniors or disabled persons.
How to Market Your Transportation Business
Brochures and Fliers
To publicize your business well, invest some money and time in creating colorful brochures with large prints and distribute them in seniors' living apartment complexes, assisted living facilities, and nursing homes.
Also, place these brochures at places where seniors often visit, such as hospitals, community centers, and local rehabilitation centers. It would help if you also place advertisements about your business in publications that seniors read and across local newspapers.
Create Social Media Presence
Social media sites like Facebook and Twitter are great tools to make your presence felt and create brand awareness. You could use this medium smartly and boost your business. You could also have your website enlisting all the services and charges.
Have a Competitive Edge Through Unique Services
Attract customers to your venture with some unique services in addition to a basic transportation facility. For instance, add a package deal for each ride where you give them the option of a return service or have group rates if there are more people. Include some entertainment while they are traveling in your vehicle, like the facility of watching a movie.
Remember, marketing and having a unique advantage are the key mantras for any business to be successful. Think out of the box and make your transportation venture one of its kind.
You may like to read How to Make a Non-Medical Home Care Business Plan?
Ways to Generate Multiple Income Streams in This Business
Senior transportation can generate about $25-60 per hour depending on the ride, and if you work for about 20 hours in a week and charge $35 on average per customer, you can make $700 per week. This is the basic amount you can charge for a pick-up and drop facility.
To generate more income streams from the same business, you can add extra services such as physical assistance in buying groceries, running extra errands while on the trip, and more. For every added service, you can charge a basic amount. This way, you will earn more income from the same business.
Conclusion
With the increasing rate at which baby boomers are becoming seniors, there is a huge demand for any service to help elderly people. There are 40 million Americans above 65 years and 6 million over 85 years, and this rate is only going to be on an upswing.
Now the federal government has asked Medicaid programs to cover transportation costs for medical appointments, thereby increasing the opportunities for local senior transportation services to thrive.
If you have always wanted to work on your terms and have a caring and compassionate demeanor, running a senior transportation business that helps people is a great idea. Use these tips to start planning your venture and you are well on the way to making a profitable business out of noble service.
All rates are in USD