Tea is not just a flavorful beverage, it has many health benefits. Let us talk about nine types of health boosting teas for seniors, and what benefits they offer.
Tea is a popular beverage from the olden days. Teas were used for various medicinal purposes in those times. Even today, science has shown that tea has some very beneficial properties. Seniors who drink tea regularly have a lesser risk of heart disease.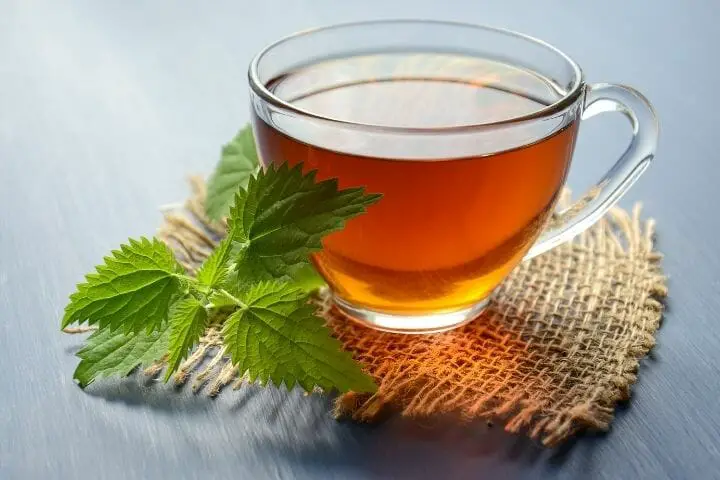 They are less likely to suffer from diabetes and poor bone health. Older adults can incorporate some healthy teas as they can offer many health benefits to them. 
Tea can also boost their immunity. This article will explore more about all the benefits of tea and its health effects. So stay tuned into reading this blog.
Chamomile tea:
Insomnia is a common problem amongst elders. With the help of chamomile tea, older adults can get a better night's sleep. It reduces anxiety and acts as a natural sleeping aid for elders. It reduces inflammation in older adults. Seniors are at high risk of suffering from osteoporosis.
Chamomile tea is known to prevent osteoporosis. By regularly consuming chamomile tea, older adults can get good skin. It also helps them to manage their blood sugar levels and prevent diabetes. 
Before drinking chamomile tea, you should consult your specialist if you eat any medications. The best thing about chamomile tea is it doesn't have any sedative effects on the body. 
Green tea: 
Green tea is a popular healthy tea. Green tea consists of healing properties. Green tea has various benefits like reduced growth of tumors and certain types of cancer in the body. It also leads to enhanced cognition. Green tea is excellent for seniors affected by dementia and Alzheimer's disease. 
Older adults can normalize their high blood pressure levels by drinking green tea. It is also known to reduce cholesterol and prevent various heart diseases. Seniors can drink green tea to prevent tooth decay. It is rich in antioxidants, helps fight free radicals, and leads to glowing skin.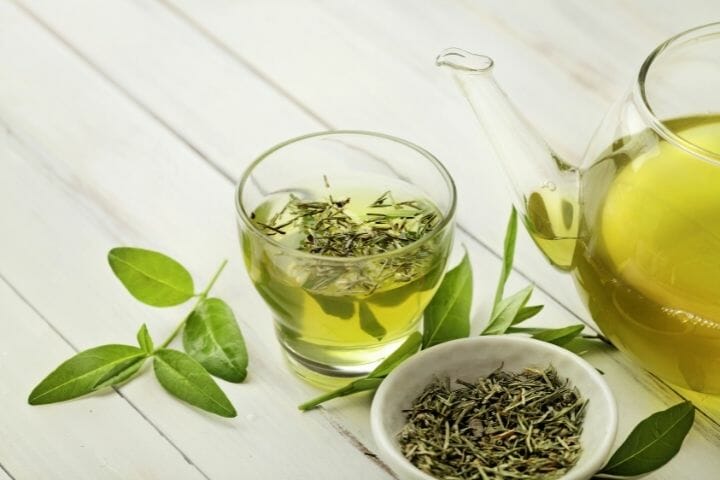 Black tea:
Black tea is a common beverage in the western world. It is rich in antioxidants and prevents heart disease in older adults. Seniors who suffer from cardiovascular diseases have various benefits from drinking black tea. 
Sipping a cup of black tea helps to fight influenza. It is also known to boost the immune system. An excellent immune system leads to a healthy body and the power to fight various diseases. Older adults can even prevent bloating in the stomach and lead to better digestion. 
Peppermint tea:
Many people like sipping peppermint tea because of its mint flavor. It can help freshen one's breath. It has various health benefits beyond reducing headaches and migraines in older adults. 
Peppermint tea is excellent for overcoming nasal congestion in seniors. 
It is not only a good alternative for chamomile tea, but it also acts as a muscle relaxant for older adults. It is great for seniors as it is caffeine-free. Older people who suffer from clogged sinuses can overcome it by healing the steam of the peppermint. 
Earl Gray tea: 
Many people are confused that Earl Gray tea falls into the category of black teas. But Earl Gray tea is actually a flavored tea. 
Earl gray tea is a hybrid composed of bitter orange plants and lemon. It has various health benefits not only for older adults but also for younger generations. Earl Gray tea prevents multiple heart diseases.
It is excellent for elders who suffer from bloating. It is known to aid digestion. Older adults who suffer from mental health conditions can include Earl Gray tea in their daily routine as it is known to reduce depression and ease anxiety. It is a great beverage as it doesn't have a high amount of caffeine present in it compared to a cup of black coffee.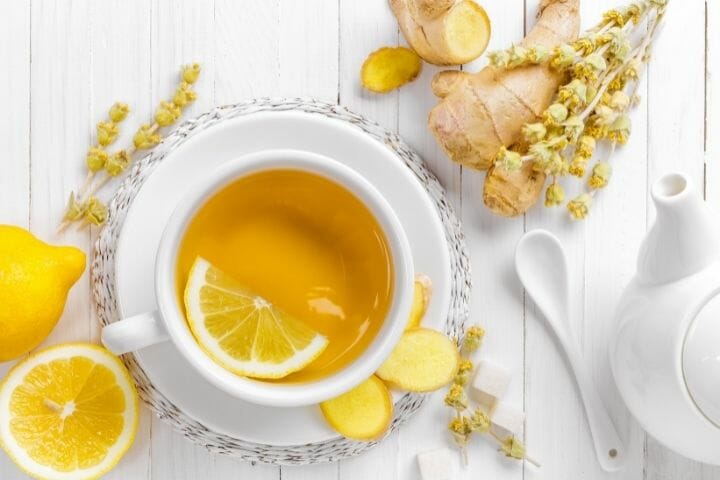 Ginger tea:
Older adults like drinking flavourful beverages. They appreciate drinking ginger tea because of its strong flavor. Ginger tea is a simple way to reduce motion sickness. You can also overcome morning sickness by drinking ginger tea. 
Ginger tea has various benefits. Elders can improve not only their blood circulation but also relieve heartburn. Ginger tea is known to lower cholesterol levels.
People who drink ginger tea regularly are known to have lower heart attacks and blood clots. It has various anti-inflammatory properties. Elders who have thick blood or are on blood thinners need to consult their doctor before consuming ginger tea. As ginger tea has a blood-thinning effect on the body, it also helps them to relieve cholesterol levels. 
Hibiscus and Licorice tea:
Hibiscus is a good source of iron known to maintain hemoglobin levels and healthy blood cells. It consists of Vitamin C and is rich in iron. If you don't want to drink high caffeine tea, then hibiscus and licorice tea, along with a few bites of lemongrass and orange peel, is a perfect match for uplifting your energy and immunity levels. 
As it consists of Vitamin C, it helps better absorb iron. Licorice root helps enhance the immunity of elders. It consists of biochemical molecules responsible for the production of macrophages and lymphocytes that protect our bodies from allergens and different pathogens. 
Hibiscus tea is known to maintain a good body mass index. It is great for preventing obesity as it acts as a potential weight reducer. It also improves the waist to hip ratio in the elders. It is also a great beverage to overcome nonalcoholic fatty liver disease.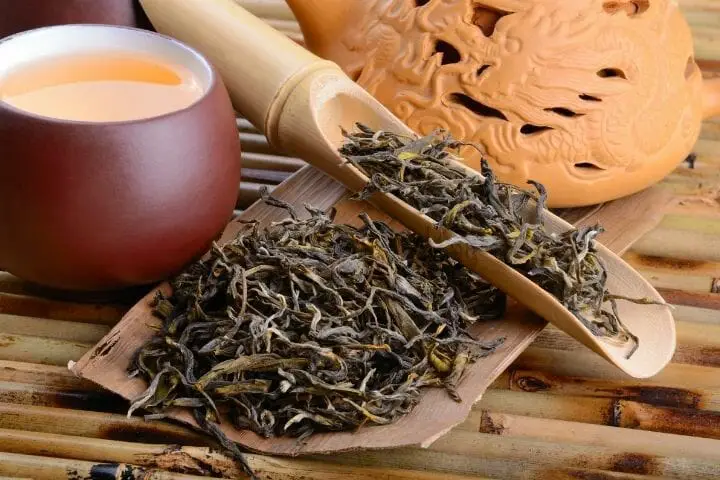 Oolong tea: 
Oolong tea is a great way to manage your cholesterol level as it is partially oxidized. It lies between the category of green tea and black tea. As it consists of polyphenol, it has various health benefits for elders. Oolong tea is great for heart health. 
It is known to reduce the risk of dyslipidemia (dyslipidemia is an unusual level of cholesterol and triglycerides in the blood). It is said drinking a cup of oolong tea regularly reduces the risk of death from heart diseases. Elders can manage their weight by drinking oolong tea. It is known to prevent obesity.
Fennel tea: 
Fennel tea is great as it helps with digestion. It is known to help maintain bowel regularity and relax the digestive muscles. As the fennel plant is used for treating digestive issues, it is a great way to relax the digestive problems in elders. 
It has various antioxidant properties as it consists of polyphenols. It is excellent for women as it is known to ease the menopause symptoms in postmenopausal women. It doesn't lead to any of the side effects. Women with discomfort or menopausal problems can incorporate this into their daily routine. 
Elders can cook tea from crushed fennel seeds or purchase fennel tea bags. Elders can make some variations in these teas and add flavors to them. It will improve the flavor of the tea.  
Wrap up
Many older adults stick to a routine and consume one form of tea every day. There are various forms of tea. Elders can make variations in these amazing flavors of chamomile tea, fennel seeds tea, oolong.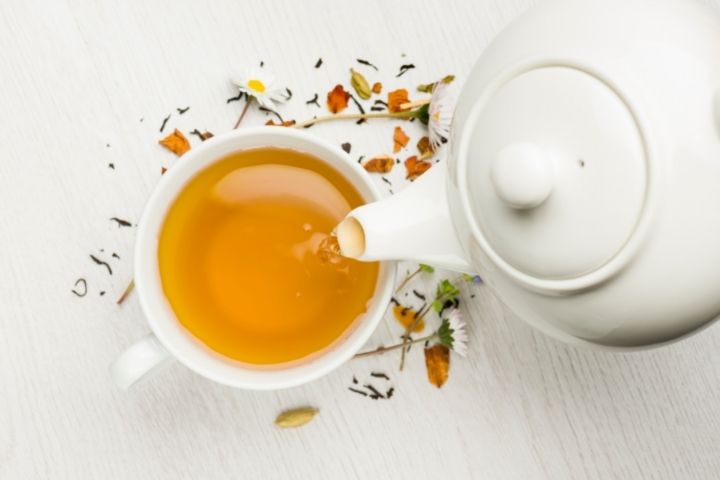 These different forms of tea are some of the amazing beverages and a must to try. As they are rich in polyphenols, they have immunity boosting antioxidants. Elders can keep experimenting with all these flavors and find out what they like the most. This article covers various forms of healthy tea for seniors. Make sure that you go through it. 
If you found the content to be useful, please share it with others who love having their morning cup of tea and understand why tea is an obsession with so many around the world! Spread the word and love for tea, and add others to the tea life!