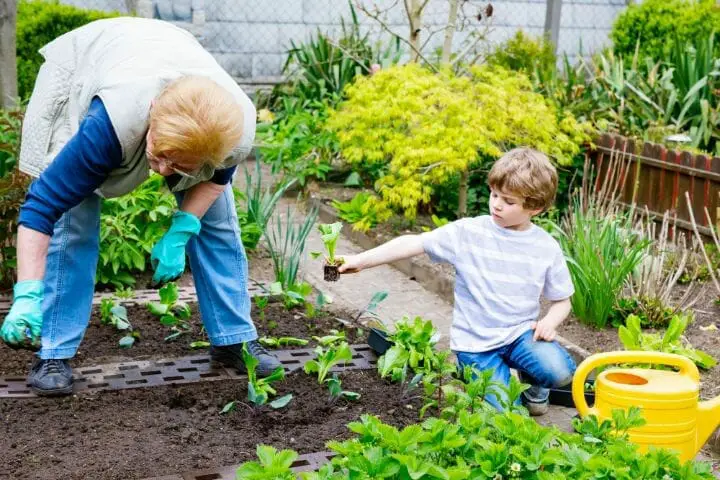 Introduction:
Gardening is not just a hobby; it's a wonderful way for seniors to stay active, connect with nature, and enjoy the beauty of their surroundings. However, as we age, it's important to consider the physical demands of gardening and find lightweight supplies that make the experience enjoyable and effortless. In this blog post, we've handpicked 21 of the best lightweight gardening supplies available on Amazon, ensuring that you can tend to your beloved plants without strain or discomfort.
Lightweight Garden Tool Set:
A lightweight garden tool set is an essential companion for any senior gardener. Look for a set that includes a trowel, a cultivator, and a pruner, all made from durable yet lightweight materials like aluminum. The Scuddles Garden Tools Set is a fantastic option to consider.
2. Folding Garden Kneeler and Seat:
Say goodbye to sore knees with a folding garden kneeler and seat. These handy tools provide cushioned support while you work and can be easily folded for storage. The Ohuhu Garden Kneeler and Seat is a highly rated choice.
3. Extendable Garden Fork:
Avoid excessive bending and strain with an extendable garden fork. These versatile tools allow you to reach those hard-to-access areas of your garden without putting unnecessary pressure on your back. The Fiskars Extendable D-Handle Garden Fork is an excellent option.
4. Lightweight Garden Gloves:
Protect your hands from thorns and rough surfaces with lightweight garden gloves. Opt for gloves made from breathable materials that provide a snug fit and allow for dexterity. The Pine Tree Tools Bamboo Working Gloves are a comfortable and durable choice.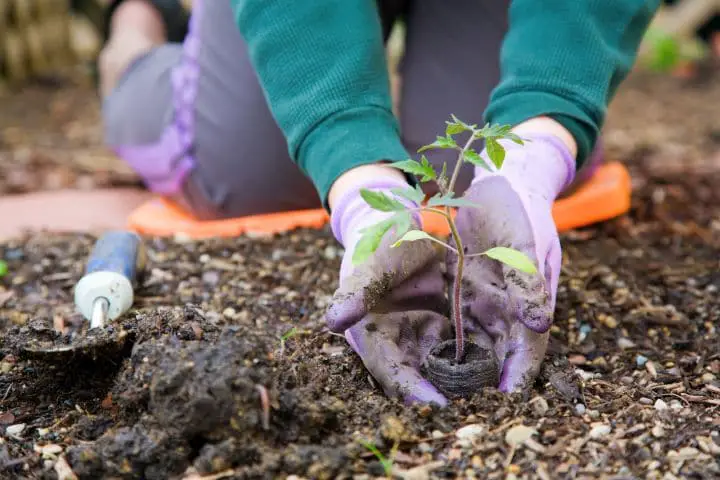 5. Ergonomic Garden Kneeler Pad:
For additional comfort and support, consider an ergonomic garden kneeler pad. These soft and cushioned pads reduce strain on your knees and can be used both indoors and outdoors. The TOUA Garden Kneeling Pad is a highly recommended option.
6. Collapsible Watering Can:
Carrying heavy watering cans can be a challenge. Invest in a collapsible watering can, which is lightweight and easy to handle. The Colapz Collapsible Watering Can is a space-saving and convenient choice.
7. Lightweight Garden Cart:
Transporting gardening tools, pots, and soil can be strenuous. A lightweight garden cart with wheels is a fantastic solution, allowing you to effortlessly move items around your garden. The Gorilla Carts Garden Cart is a reliable and sturdy option.
8. Telescopic Garden Hose:
Forget about wrestling with heavy hoses! A telescopic garden hose is lightweight, expandable, and easy to maneuver. Look for a hose that comes with a durable spray nozzle. The zero-G Expandable Garden Hose is a popular choice.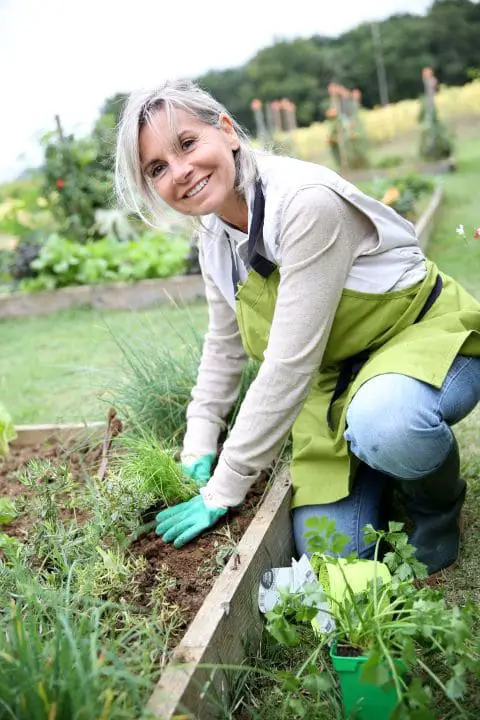 9. Adjustable Garden Rake:
Make raking leaves and debris a breeze with an adjustable garden rake. These lightweight tools can be adjusted to different widths, allowing you to work comfortably without straining your back. The Tabor Tools Adjustable Garden Rake is a highly recommended option.
10. Rolling Garden Scooter:
For seniors with mobility challenges, a rolling garden scooter provides a comfortable seating option while gardening. Look for scooters with storage compartments and swivel seats for easy maneuverability. The Pure Garden Rolling Garden Scooter is a great choice.
11. Lightweight Pruning Shears:
Pruning trees and shrubs is made effortless with lightweight pruning shears. Choose shears that have an ergonomic design and sharp blades for precise cuts. The VIVOSUN Pruning Shears are well-reviewed and easy to handle.
12. Garden Tote Bag:
Stay organized while you garden with a lightweight garden tote bag. These bags feature multiple pockets and compartments for your tools, gloves, and other gardening essentials. Look for a tote bag that is made of lightweight and durable materials like canvas or nylon. The Born Tough Garden Tote Bag is a stylish and functional option.
13. Lightweight Garden Apron:
Protect your clothing while keeping your gardening tools close at hand with a lightweight garden apron. Look for aprons with multiple pockets and adjustable straps for a comfortable fit. The Laelr Garden Apron is a practical choice.
14. Easy-to-Use Garden Sprayer:
Maintaining healthy plants is easier with a lightweight garden sprayer. Look for sprayers that have adjustable nozzles and a comfortable grip for effortless spraying. The Chapin International Garden Sprayer is a reliable and user-friendly option.
15. Lightweight Garden Hose Reel:
Keep your garden hose tidy and easily accessible with a lightweight garden hose reel. Opt for reels that have a sturdy construction and smooth retraction mechanism. The Giraffe Tools Retractable Hose Reel is a highly rated choice.
16. Garden Tool Organizer:
Stay organized and prevent clutter with a lightweight garden tool organizer. These organizers typically feature multiple slots and pockets to keep your tools in order. The Berry&Bird Garden Tool Organizer is a versatile and compact option.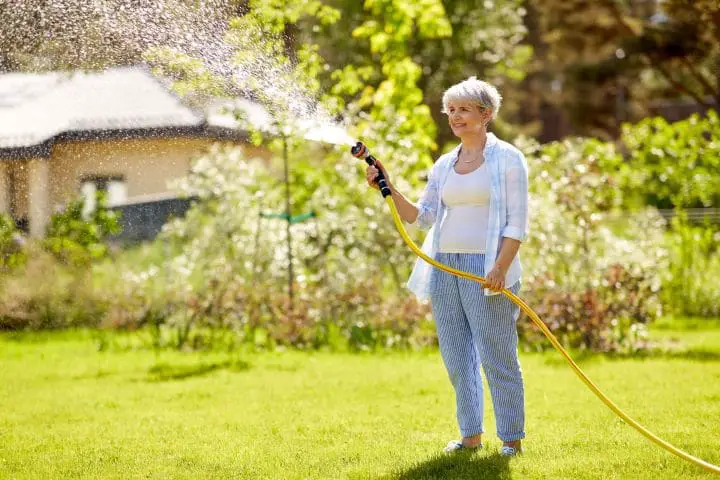 17. LED Solar Garden Lights:
lluminate your garden pathways and add a touch of charm with lightweight LED solar garden lights. These lights are easy to install, energy-efficient, and require no wiring. The MAGGIFT Solar Pathway Lights are a popular and affordable choice.
18. Lightweight Garden Edging:
Define your garden borders with lightweight garden edging. Look for edging made from durable yet lightweight materials like plastic or metal. The Dimex EasyFlex Plastic No-Dig Landscape Edging Kit is a reliable and easy-to-install option.
19. Garden Knee Pads:
Provide extra cushioning and protect your knees with lightweight garden knee pads. Look for knee pads that have adjustable straps for a secure fit. The NoCry Professional Knee Pads offer excellent protection and comfort.
20. Easy-to-Read Garden Thermometer:
Monitor the temperature of your garden with an easy-to-read garden thermometer. Look for thermometers with large, clear displays and weather-resistant construction. The AcuRite Large Thermometer is a reliable choice.
21. Lightweight Garden Hat:
Protect yourself from the sun's rays with a lightweight garden hat. Look for hats made from breathable materials like straw or cotton and with a wide brim for optimal sun protection. The Sloggers Wide Brim. Braided Hat is both stylish and functional.
With these 21 best lightweight gardening supplies, you can enjoy the therapeutic benefits of gardening while minimizing strain and discomfort. From ergonomic tools to practical accessories, these products are designed to make gardening easier and more enjoyable for active seniors. Embrace the beauty of nature and keep your green thumbs busy with these fantastic supplies, readily available on Amazon. Happy gardening!