MedSpas and Aesthetic centers claiming rejuvenation and revitalization of aging faces is a common sight in Texas. But who can administer Botox in Texas as per law? Are these clinics allowed to do such provision willy-nilly, or are they required to be certified? Let's find out.
Many Aesthetic Centers or MedSpa are created to administer Botox in Texas. In reality, you need to research and, at a minimum, understand who can execute a particular cosmetic procedure in Houston according to Texas laws. 
The number of MedSpas mushrooming at certain cosmetic and health facilities to boost income is alarming. It is essential to be sure that you walk by the doors of a safe and reputable establishment. You need to get things done with people who are aware of the procedure they're using and ensure that they're adhering to the lawful code of conduct.
It's crucial to understand the basics as to who is allowed to legally inject you for cosmetic methods before any physician puts their hand on you.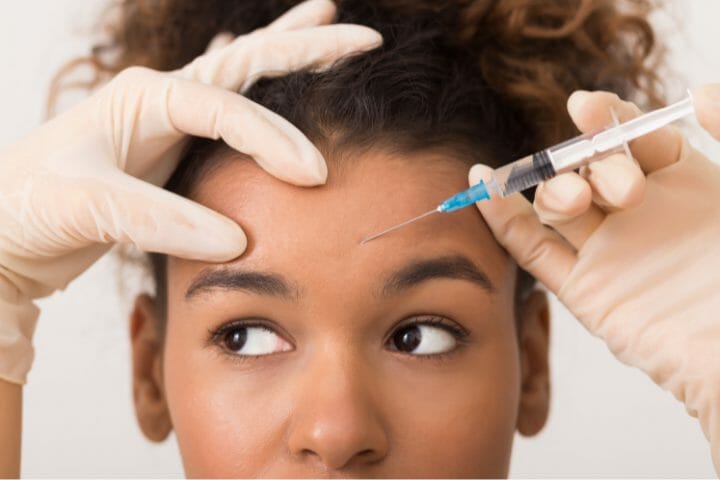 Can Estheticians Do Botox In Texas?
In states like Texas in the United States, where anyone can legally use Botox Cosmetics, even under the supervision of a licensed doctor, there are a few lapses in terms of safety. 
Cosmetic specialists, such as aestheticians, are trained in facial anatomy and how to treat the skin, but the extent of their training stops at this point. 
Texas law does not consider them expert enough to give Botox injections, unless they are also a physicians assistant or a registered nurse.
You might also like to read: What Certification Do You Need To Do Botox?
How Do I Get Certified To Inject Botox In Texas?
To meet Botox licensing requirements in Texas, medical professionals (doctors, nurses, etc.) must undergo Botox training, including a hands-on clinical internship, before giving Botox treatments. 
Medical professionals must perform all duties and responsibilities stipulated by Texas Medical Board (SS193.17). Botox Certification (a record) should be stored at the training location. After training, the pre-op test must be provided for the Botox client. Also, pre-op tests must be conducted before the provision of laser treatments.
Botox instruction is crucial for doctors who are certified. Schools of cosmetic medicine like the National Laser Institute provide in-depth, thorough Botox courses where medical professionals also gain CME or CE credits. Botox licensing conditions in Texas ensure that patients receive the safest treatments from trained medical experts.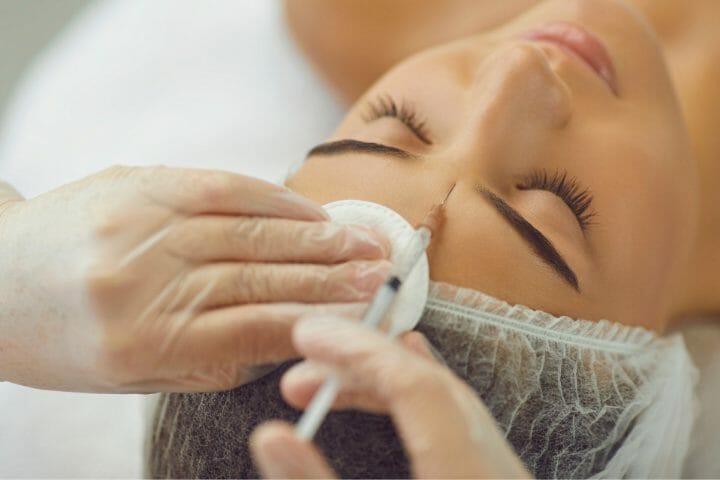 Who Can Legally Inject Botox Under Texas Law?
A simple idea of non-surgical facial rejuvenation is challenging to comprehend. The News Today is filled with horror stories that report horrifying cases with false Botox or silicone obtained from parties at home and unlicensed day spas and negligent doctors' offices. But can you figure out how to safeguard yourself from scammers and fraudsters? It's time to learn who is legally able to supply injectables.
Injections and the Law:
In general, in the US, the law stipulates that licensed doctors and nurse practitioners, physician assistants, and nurses are able to offer dermal fillers and Botox Cosmetic. Certain states permit aestheticians to giver injectables, but others, like California and New York, don't.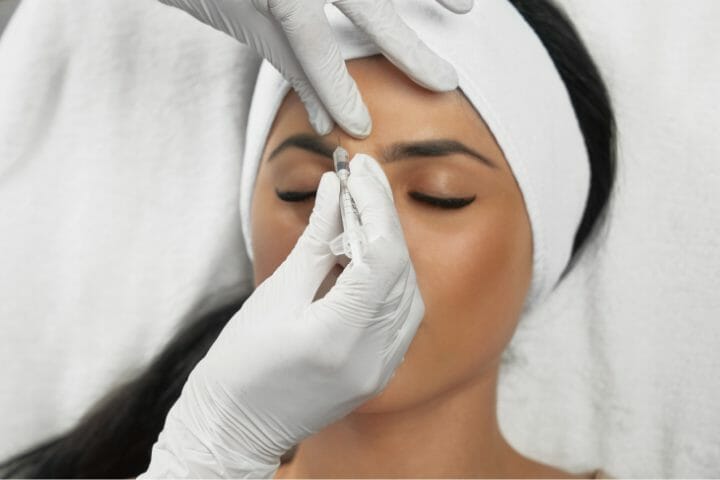 Botox Cosmetic and Dermal Filler Injections in Texas:
Texas law provides which non-physicians can administer injectables as they work under the supervision of a licensed doctor. 
Rules adopted from the Medical Board in 2013 need advanced screening of patients and injections to be overseen by medical professionals licensed by the state and written protocols in the hands of the patient and precise recording. 
The person who administers the injections has to undergo in-person training. The rules permit any person to give dermal fillers or  Botox Cosmetic and mean that the physician is not required to be in the facility where the injections are administered.
You might also like to read: How Much Do Botox Nurses Make?
Why Be Concerned About Who Provides The Injectables?
In Texas, where anybody is legally permitted to use Botox Cosmetic, under the supervision of a licensed physician, there are breaches in safety. 
Professionals (costmetics), such as aestheticians, have been trained regarding facial anatomy and the best ways to treat the skin, but their knowledge is not as extensive. 
Injectables, such as Restylane and Juvederm, are injected beneath the skin and into the deep tissues. In familiar with Botox Cosmetic, few injections are even injected into the muscles. 
An injector who doesn't have a deep understanding of the medical field of physiology is at the possibility of side consequences, unsatisfactory results, or even permanent issues caused by injectables.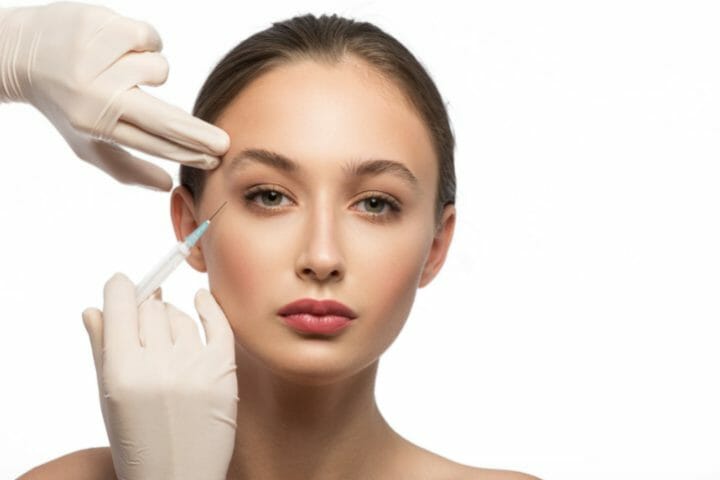 What Degree Do You Need To Give Botox Injections In Texas?
You need to be a doctor, dental assistant, or registered nurse to give Botox injections. You must also be a certified healthcare professional. 
The minimum education required by most professionals is a four-year bachelor's degree in pre-medicine or biology or another related science.
After completing your bachelor's degree, the requirements for additional education are contingent on your chosen career path. 
For instance, doctors require at least four years in medical school and several years in residency. If you're looking to work in the field of cosmetics, then you can be an aesthetic nurse.
When Does Texas Law Prohibit Injections? 
Based on the above definitions, mid-level practitioner or a physician can determine and prescribe cosmetic procedures that require Botox, fillers or other surgeries that may need injections. 
The mid-level practitioner or the physician can allow a non licensed professional to do these procedure if they are either present at the treatment or the treatment has the backing of a registered physician who can provide emergency consultation and even do corrective procedures if needed. 
You might also like to read: Can Estheticians Do Botox?
Who Do You Prefer for Your Filler or Botox Injections?
In all other aspects, acquiring a licensed and registered nurse or certified doctor with years of expertise is the preferred choice in cosmetic procedures. 
But don't be deceived by the fact that in certain places, it is the Qualified nurse who has more experience and expertise than the doctor in the field of injectables. So, ask for the prior knowledge.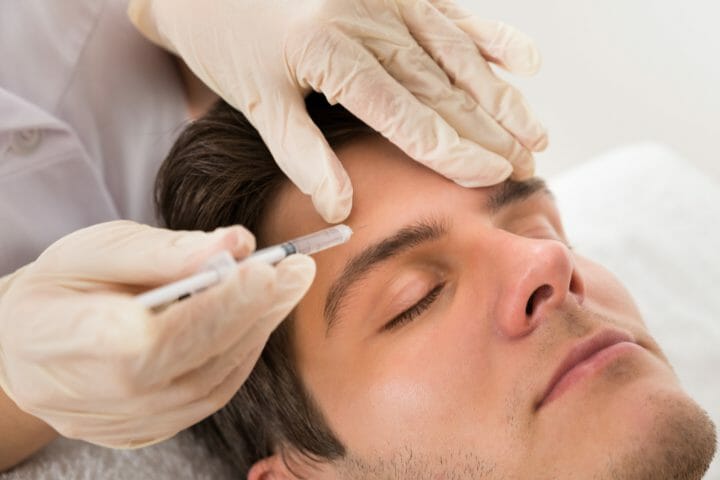 Wrap Up
If you are in Texas, know your rights. Ask for a licensed medical practitioner, mid-level practitioner or anyone who has Botox certification as per stipulated by the law are the ones that are allowed to do this procedure. If your MedSpa offers the services of an Esthetician, refuse and walk out of the place because they are not following the law.
Thank you for reading the article, we hope we covered all that there is of interest in the topic. If you still have doubts, please refer to the comments box to leave your query and we will get back to you as soon as we can.