Don't know what to expect after shoulder surgery? Well, say hello to this guide, where we clear all your doubts about what to expect.
From minimally invasive to complex, the recovery from any shoulder surgery takes several weeks to months. However, taking good care of your shoulders during the recovery period can accelerate the healing process.
Thus, it is essential to know what to expect after shoulder surgery, and this little guide will help you learn about it all.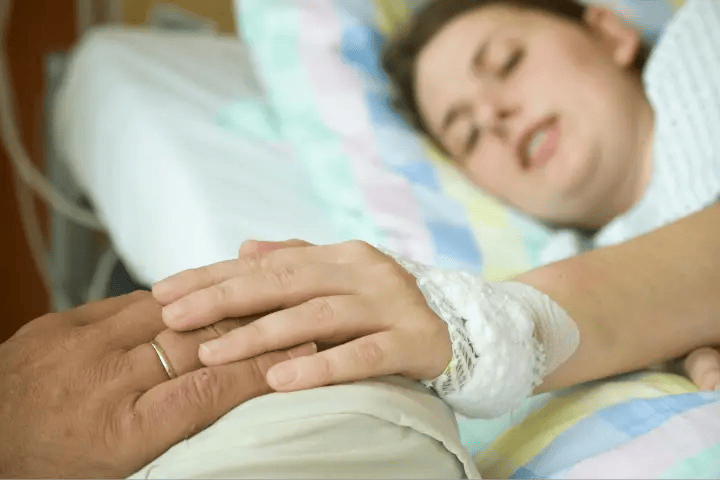 Do You Need Shoulder Surgery?
The first step to go ahead with any surgery is to notice the signs leading to it. In case of shoulder surgery, below are some pointers to help you understand the symptoms of a bad point of shoulder-
Decreased range of motion in the shoulder joints or no motion at all
Constant pain in any of the shoulder bones – Clavicle, Humerus, or Scapula.
Difficulty in raising your hands overhead
Cracking sound or sensation when you move your shoulders
Stiffness in the shoulder area
Pain increasing or occurring during the night
Swelling on the shoulders
If any of the above symptoms last for more than two months, perhaps it is time to meet a specialist and get to the best alternative to ease your pain.
You might also like to read : Tips For Sleeping After Shoulder Surgery
Are there options to manage shoulder pain?
Pain relievers like aspirin, naproxen, and ibuprofen can ease the pain and swell from your shoulders.
Also, regular exercise and physical help in the restoration of shoulder health and remove the pain. An ice-pack in the area also helps many people. When you regularly follow the steps above, your pain might ease or disappear entirely.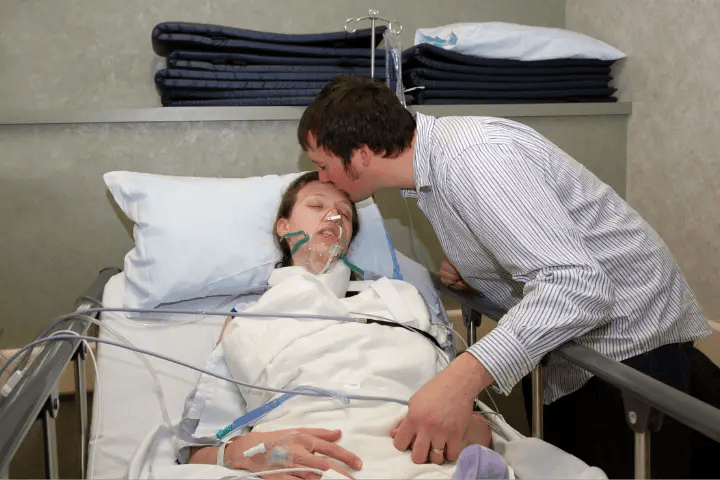 When is a good time to get shoulder surgery?
If you do not get any relief from the initial steps, it is perhaps time to get ready for surgery. You must consider surgery if –
There has been no improvement in your shoulders after 6 to 12 months of taking medicines and receiving therapy.
There is a tear in your rotator cuff tendon.
The pain hasn't disappeared even after following the doctor's prescription and procedure for its management.
You feel a constant loss of strength or motion in your shoulders, even after taking professional help.
You might also like to read : 10 Safe Exercises After Shoulder Surgery
How To Prepare for Shoulder Surgery?
There are several types of surgery to suit the needs and pain of people. The good thing is that you prepare yourself well for shoulder surgery by bringing specific helpful tools to your home—for instance, a detachable showerhead to clean yourself without touching the affected shoulder area.
A shower chair to be comfortable and safe, mainly because of the pain medication which causes dizziness. You can also buy pumps, soap, pillows, high-fibre food, medicine box, laxatives, bandages, toiletries, etc., to feel more comfortable as you heal.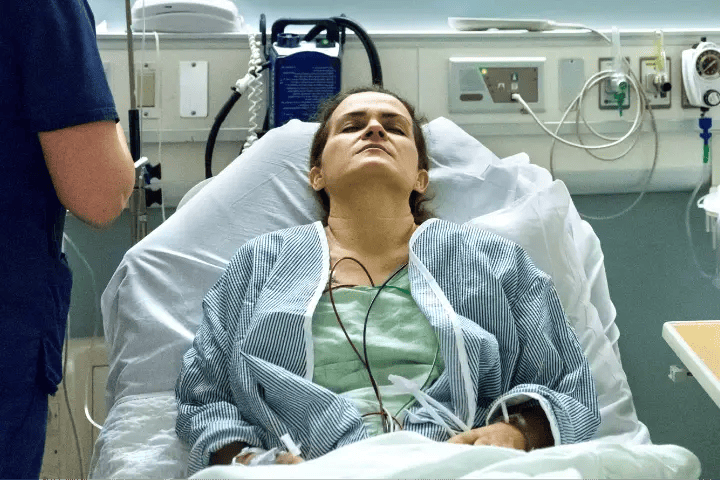 What to expect from shoulder surgery?
A day before your shoulder surgery, your surgeon will provide instructions and walk you through all the preparations required for a successful surgery. You can ask questions about the entire process to feel comfortable about the procedure.
Ideally, shoulder replacement surgery, arthroscopic shoulder surgery, rotator cuff repair, or invasive rotator cuff surgery is performed under general anesthesia. The entire procedure takes about 1.5 to 2.5 hours, depending on the severity of the problem.
Usually, a sling is placed on the operated arm, and the patient is moved to the post-recovery bed. One can stay overnight in the hospital, but usually, it is not required.
What is the recovery time?
It is essential to know that it takes time to recover from a surgery of any kind fully. The recovery time for each person differs, depending on their attitude, motivation, and dedication to feel better as soon as possible.
Nonetheless, a routine shoulder surgery takes about six weeks to two months to completely repair the shoulders. Your sling can come off after four to five weeks, and it might take you a month before you sit on the driving seat again.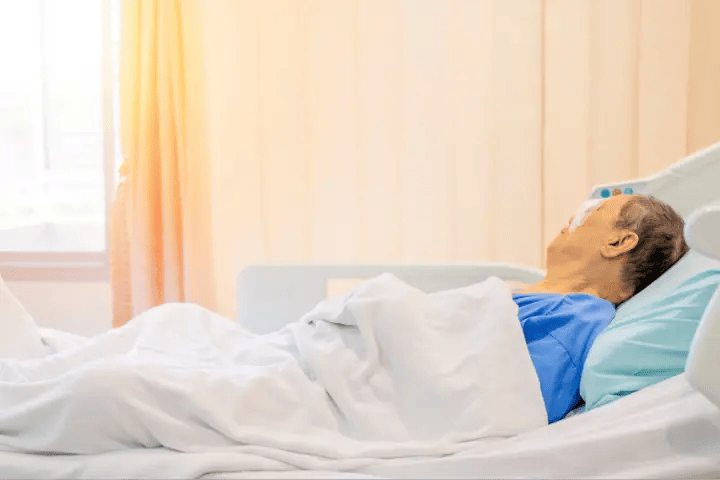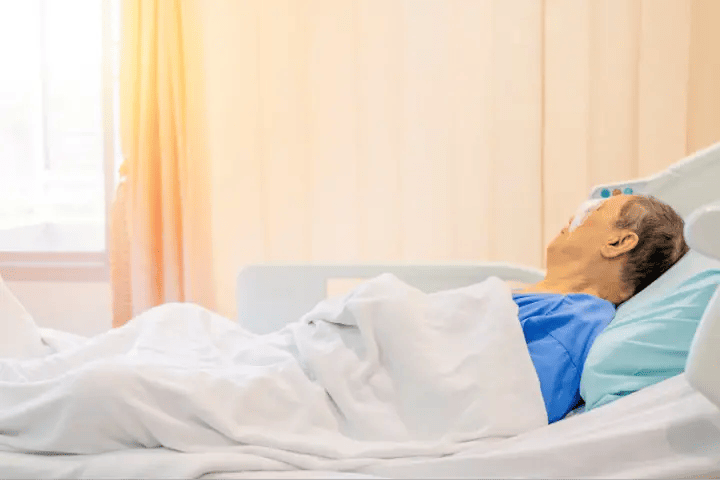 What To Expect After Your Shoulder Surgery?
As mentioned already, it can take several weeks to heal your shoulder joints completely. Thus, it would help if you learned to deal with a slung shoulder once you reach home after surgery. So, what should you expect after it's all said and done? Let'sLet's find out.
You might also like to read : What Is The Best Position To Sleep After Shoulder Surgery? 4 Options
First week
Firstly, you must be ready to deal with the pain and discomfort, which lasts at least a week after the procedure. It can also take a few weeks for the pain to go away if the surgery has been extensive.
You will need to perform small exercises to keep the blood circulating through your veins to regain strength and motion during this time.
Secondly, you will be required to follow a medication regime to fight the pain, swelling, or any other discomfort.
Opioids, Local anesthesia, anti-inflammatory drugs, changing your dressing are some examples of these medicines, but you must follow your surgeon's prescription. Once the pain starts to disappear, your doctor will guide you to stop taking the medication.
Second to the fourth week
This is the time when your physical therapy begins. The treatment and exercise usually last from 15 to 20 minutes, guided by your surgeon and therapist.
You must avoid lifting anything heavy, including your children and pet if any. If you have difficulty lifting your arms or feel tired or sore, consult your doctor.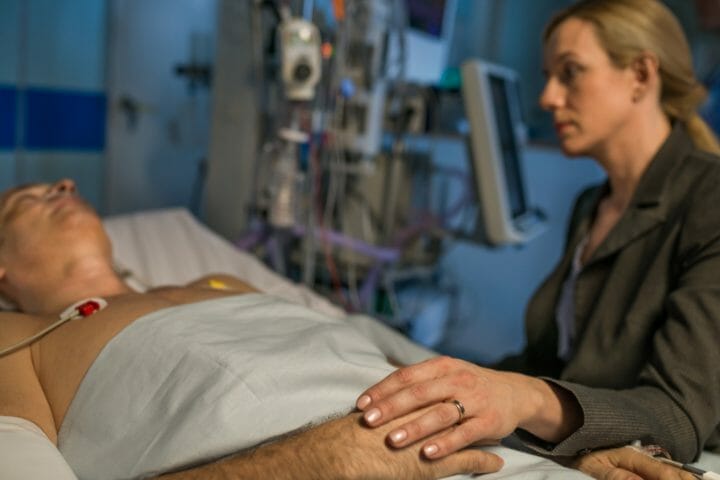 Sixth week to three months
This is the full-recovery phase of the patient. This is the time when most people start ignoring their exercise and therapy routine but shouldn't. While you can go back to work, start driving, move things with your arms, etc., it is essential to give complete rest to your shoulders as well.
Also, it is recommended to visit your doctor at least once a month to make sure that your recovery is in full swing. Please note that you must still avoid lifting heavy pounds, participate in sports, and notice any pain at the time of changing weather. This will all help you fully recover from the surgery.
Tips for Recovering Faster From a Shoulder Surgery
Below are a few things to follow to recover from shoulder surgery faster –
It would help if you stuck up your daily routine related to at-home care to recover from the surgery.
You will need at least one supportive person to help you cook and do other routinely essential things. It'sIt's better if they can stay with you for a week after your surgery
You can use ice compression to reduce inflammation and pain from the shoulders right after reaching home. Place an ice-pack directly on your shoulder for 20 minutes every day for a week and see the result.
Wear loose-fitting clothes and no-lace shoes to stay comfortable even when you have to move a bit.
Lie flat to sleep or on the opposite side of the affected shoulder to avoid the pressure.
Eat fibre-rich food, exercise every day, do not resume physical activities, and most importantly, set a solid intention to recover completely and quickly from the surgery.
Final Thoughts
Remember to be patient and have a positive attitude before and after your shoulder surgery. This will not only help you recover quickly but also reduce the unwanted stress from your body. Stay in the company of happy and positive people, and soon, your shoulder will be as good as new.