If you wish to get a Brazilian Butt Lift, it is best to explore your options. Here's all that you need to know about non invasive Brazilian Butt Lift. 
You can choose to get a Brazilian Butt Lift for various reasons. A BBL will give you shape, make your buttocks curvy and smooth. But is it necessary to go under the scalpel to get curvaceous buttocks? No, you can select either a non-surgical approach to get your dream figure! 
In a Brazilian Butt Lift, no surgery is necessary if the doctor injects dermal fillers to provide a round shape to your buttocks. If you are interested in this, please keep reading! 
Understanding Non-Invasive Brazilian Butt Lift
In a Brazilian Butt Lift non-invasive treatment, you will feel almost no pain, and it is excellent for reducing cellulite. There are different methods and technologies available for getting a non-surgical BBL. 
These methods usually fill in the dimples, melt fat pockets and redistribute that fat while promoting collagen production. The procedure will redistribute the malleable fat in your buttocks. 
The fat is deposited in the rest of the body through the lymphatic system. So the treatment is effective in tightening loose skin over your buttocks and lifting your butt. 
Apart from the low downtime, the best thing about a non-surgical BBL is that it doesn't require anesthesia or incisions. So there is no chance of scars that last a long time. 
You might like to read: How Long Does Non Surgical BBL Last
When Can You Get a Non-Invasive Brazilian Butt Lift?
You will be an ideal candidate for a non-invasive BBL if you meet the following criteria. 
Those considering a non-invasive BBL must have stable body weight.
As non-invasive BBL promotes collagen production and does not harvest fat, candidates need to have low fat deposits. 
For non-surgical BBL, your body will need to produce collagen quickly. Therefore, it is ideal that your skin is healthy enough for that. 
All non-surgical BBL patients need to be healthy and should not have any pre-existing conditions.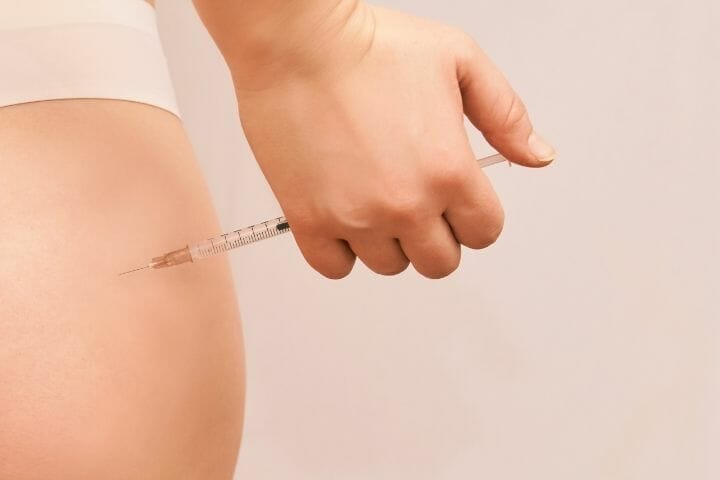 Non Invasive Brazilian Butt Lift Procedures
The procedure for a Brazilian Butt Lift without surgery depends on the methods your doctor is using. The doctor will use dermal fillers through SculpSure, Radiesse, vacuum therapy, Sculptra, or other such processes.
SculpSure
SculpSure is a proprietary device, and plastic surgeons primarily use it for contouring the body. SculpSure helps to take fat and volume away from spaces where you do not want it and add it to your buttocks region, to contour and lift your butt. 
Radiesse
If you opt for Radiesse, then your treatments will take some time as you will need to space them out with four weeks in between. However, you will see the results after the first two treatments, and they will last upto five years. Using the Radiesse dermal fillers, your doctor will be able to reduce cellulite, increase the volume and sculpt your buttocks. 
Vacuum therapy
Vacuum therapy is another safe way to get a non-surgical Brazilian Butt Lift. Vacuum therapy applies suction and ultrasound waves. Suctioning will increase the blood flow to the buttocks, and the ultrasound waves will break down the fatty deposits. This will promote the production of collagen and elastin. 
Sculptra
If you decide on a Sculptra BBL, the doctor will use cannulas to give injections. These are usually saline injections and will fill the dimples in your butt. After the treatment, collagen will start to build up. Your buttocks will look naturally firm and curvy.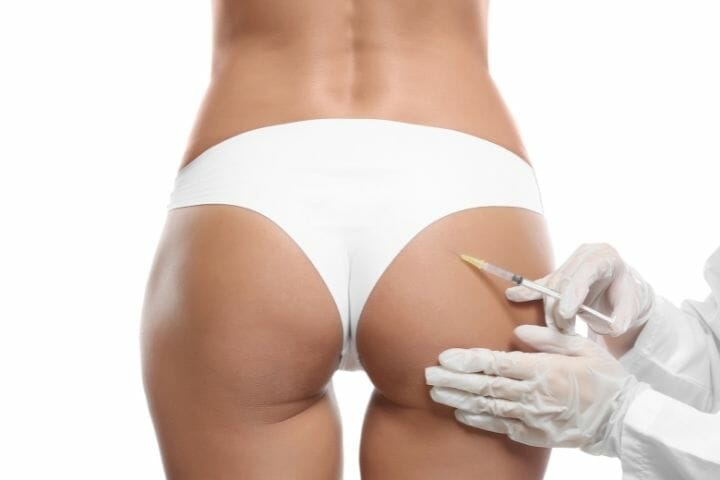 Are There Any Side Effects?
The best thing about a non-surgical Brazilian Butt Lift is that it has minimal side effects. The treatment is primarily, and you don't need to worry about a difficult recovery if you are healthy enough for a BBL. 
Following are some side effects that may occur after a non-invasive BBL. It would help if you kept in mind that these issues rarely occur and are usually not severe. 
Swelling and bruising of the buttocks
Infection
Bleeding 
Visible scars on the treated area
Nodule formation below the skin 
You might like to read: How Long Does BBL Last
Why Get a Non-Invasive Brazilian Butt Lift?
While a surgical Brazilian Butt Lift is possible at different ages and under other conditions, a non-surgical approach is more straightforward and better. You can opt for a non-invasive Brazilian Butt Lift for various reasons. Take a look at some of these reasons below.
Aging 
With age, your gluteal muscles deplete. When this happens, your buttocks lose their firmness and shape. So you may consider getting a BBL to get back curvy, smooth buttocks. However, if you are above 50, surgery might not be the best course of action. 
Therefore, it is best to choose a non-invasive BBL. The downtime is almost negligible, and you can quickly recover from this treatment.  
Sun Damage 
Severe sun damage can affect your skin adversely. If you have been tanning on the beach, then harmful UV rays may affect the skin of your buttocks. It causes the skin to sag, and you will start to notice brown spots and wrinkles on your buttocks. 
If you are suffering from sun damage, you can opt for a non-surgical BBL. Such a Brazilian Butt Lift will be quick and will have minimal side effects. 
Pregnancy
After pregnancy, you might find that the pelvis tip has moved forward. If this happens, then it will be difficult for you to use your hamstrings. 
Such a condition will lead you to lose the firmness of your butt. Your buttocks will appear flabby, and you can get a BBL to rectify that. Now, after giving birth, your body may not be ready for surgery. Therefore, a non-invasive BBL is ideal.