Most people think long-term disability and long-term care insurance are identical . Lets understand Long Term Disability Vs Long Term Care Insurance, and their key similarities and differences.
Long-term disability care provides coverage to people who are ill or injured and cannot work for more than one year. Every year, 12 percent of adults in the US have long-term disability. So they should purchase long-term disability insurance to meet their daily expenses during the disability period.
The long term care insurance provides coverage for caregiver or adult daycare care when you are ill and cannot do your essential daily activities.
The article discusses the difference between long-term disability versus long-term care. So, keep on reading the article for more information.
Long Term Disability Versus Long Term Care
Long Term Disability Insurance
Long Term Care Insurance
What its for?
Long-term disability insurance helps provide a part of your income when you cannot work for an extended period because of severe illness or injury. Benefits begin after your elimination period.
Long-term care insurance is meant to protect your from the burgeoning coss of Long Term Care. 
The costs of long-term care services in the United States are quite high. For instance, the monthly median cost of the private nursing home care facility will cost $8910, and for the semiprivate room, it is $7800.
Long-term care insurance helps cover the costs of a caregiver or nursing care, assisted living facility, or adult daycare when you cannot take care of yourself. 
This insurance kicks in when you can no longer do at least two activities of daily living like maintaining personal hygiene, feeding, dressing, getting in and out of your bed, walking, or using the toilet.
At what age it is applicable?
The Social Administration estimates that one in four people get disabled at some time before reaching 67. 
So, You should buy long-term disability insurance when you start earning a full-time income or if you have family members who rely on your income.
You can buy long-term disability insurance even at age 25. Your premiums will be low if you buy long-term disability insurance at a young age.
You don't need long-term care Insurance at a young age. If you buy long-term care insurance at a young age, the premiums are low, but you have to pay them for a long time. However, you should not wait too long to purchase the coverage. According to AALTCI(American Association of Long term care Insurance), 30 percent of older adults aged 60-69 were refused coverage. 
If you think of buying long-term care insurance in old age, then the premiums will go high. Again, most insurance companies have a chance of your coverage getting denied, especially when you have a severe illness or your health has started to deteriorate.
Many experts suggest buying long-term care insurance between 45 to 55 to reduce the burden of health costs and medical care in their golden years.
What Are The Benefits
You and your family can maintain a good standard of living if you depend only on savings and Federal assistance.
It helps in protecting your assets.
Non-employer, long-term disability insurance provides you tax-free, which will help you meet daily expenses, like food, medication, and rent.
It helps protect your assets and retirement savings so that your family members can maintain a good standard of living.
It gives you an option on when to receive care.
It gives an option for your family to supervise your health care rather than providing care. 
What is the cost?
Long-term disability insurance cost depends on benefits amount, period, age, health condition, and various others.
Long-term disability insurance replaces almost 45 to 60 percent of your pre-tax income. So the higher teh percentage you choose, the more will be the disability insurance cost.
Long-term disability insurance will generally cost you between 1-3 % of your annual income. For instance, if your annual salary is $30,000, the yearly premium will be $300-$900. 
The cost of LTC insurance policy varies based on many factors like the age you choose to buy, gender, the type of plan you select, and your health condition. So, if you are thinking of purchasing a long-term care insurance policy, then make sure the premiums should fit within your budget. It should not be higher than the 7 percent of your monthly expenditure.
According to American Association For Long Term Care Insurance, the average premium for a couple aged 55 years old is $3050.
You might also like to read: Your Quick Guide To Long Term Care Insurance
What Other Medical Conditions Qualify For Long-Term Disability?
A long-term disability is when you are affected by an illness or injury that lasts for more than 12 months. The medical conditions that qualify you for long-term disability are as follows.
Amputation
Arthritis
back pain
Cervical Stenosis
Degenerative disc disease
Degenerative joint disease
Dislocations
Fibromyalgia
Scoliosis
fracture of upper extremity 
spine disorder
tendinitis 
Spina Bifida
Rheumatoid arthritis
Alzheimer's disease
Cerebral Palsy
Amyotrophic lateral Sclerosis
Dementia
Epilepsy
Neuropathy
Paralysis
Stroke 
Traumatic Brain Injury
Dystonia
Chemical's sensitivity
Grave's diseases
Poisoning
Lupus
Dermatomyositis
Scleroderma
Anxiety disorder
Mood disorder
Bipolar Disorder
Autism
Pain attacks
Schizophrenia
Obsessive-compulsive Disorder
Drug addiction
Depression
Anxiety disorder
Mood disorder
Bipolar Disorder
Autism
Pain attacks
Schizophrenia
Obsessive-compulsive Disorder
Drug addiction
Depression
#5.Special Senses And Speech Disorders
Burns
Eye disorders
Loss of speech
Vision loss
#6.Respiratory Disorder
Influenza
Lung transplant
Asthma
Influenza
Pneumonia
#7.Cardiovascular And Circulatory Disorder
Heart attack
Heart transplant
The left ventricular assist device
Stroke
Congestive heart failure
Liver disease
Kidney failure
Hernia
Colitis
Irritable Bowel Syndrome
#9.Infections And Parasitic Disease
hepatitis B
Hepatitis C
Meningitis
Polio
Salmonella
Tuberculosis
#10.Genitourinary Impairments
Kidney and bladder disorder
Endometriosis
Kidney and bladder disorder
Sickle Cell Disease
Chronic Anemia
Liver transplantation
Spleen disease
#12.Skin Disorders
Eczema
Chronic skin disease
Burns
Psoriasis
#13.Endocrine, Nutritional, Metabolic Diseases, And Immunity Disorder
Diabetes
Gout
Thyroid gland disorder
Pituitary gland disorder
#14.Multiple Body System Impairments
Fragile X Syndrome
Fetal Alcohol Syndrome
#15.Cancer And Malignant Neoplastic Diseases
#16. Others
The above list of medical conditions varies from one policy to the other. So before buying a policy, you need to understand how the company defines the disability or what medical conditions are covered under long-term disability.
You might also like to read: The Ultimate Guide To Long-term Care For Seniors
What Other Long Term Care Type of Insurance Options For Disability And Health Care?
Social Security Disability Insurance
SSDI is the disability benefit that you or your family members can get for disability at any point of time in your life. You need to have worked long enough to get the required work credits to claim it. The condition needs to be severe enough to prevent you from doing your job for atleast 12 months. You can get a monthly benefit under this process.
Paid Family and Medical Leave
If you or your loved one requires care for an extended period of time, you can avail of paid medical leave (for yourself) or paid family leave (for others). The Family and Medical Leave Act (FMLA) has provisions for an employee to get such a leave for up to 12 weeks.
Unemployment Benefits
If your health condition causes you to lose you job, the state provides you the option for unemployment benefits as well.  Unemployment insurance can only be claimed if you have been fired for a just reason or you have quit willingly.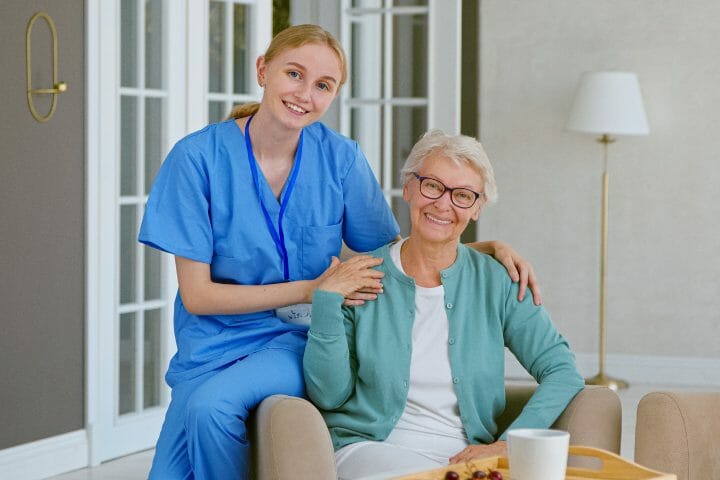 Frequently Asked Questions
#1. Is long-term disability taxable?
If your employer will pay you long-term disability benefits, it is taxable. The employer pays the premium, and you need to pay teh income tax upon the benefits you will receive from teh policy.
#2. Is it worth taking long-term disability?
Long-term disability insurance is quite beneficial. It provides you with financial help when you cannot go to work because of severe illness or injury. The financial aid can support your family or meet daily necessities and medical expenditures.
#3. How long does long-term disability last?
Long-term disability usually lasts for almost 2.5 years. But that is just an average. Long-term disability insurance can be greater or smaller than 2.5 years. 
A Few Final Words
Most people neglect long-term care and long-term disability insurance, thinking they don't need them. But no one can predict the future. You may have a severe illness for which you can become disabled at some point in your life. 
If you have not purchased insurance before, it will be difficult for you to manage your daily expenditure. So, I will suggest you buy these insurance policies at your correct age so that you will not face financial problems in the future. 
Thank you for reading this article, we hope we have covered everything that you wanted to understand about your insurance options in case of sickness or disabiltiy. For any other doubts, do reach out to us.