Scoliosis patients may feel that they are unable to do most office jobs. Worry not; this article discusses jobs you can do with Scoliosis to help you make a good career choice.
Scoliosis is a disease of the spinal cord where your spine is curved sideways and is often seen in children or teenagers. If the angle of the curve is more than 10 degrees, the doctor diagnoses it as Scoliosis. 
In most patients, Scoliosis does not have any specific reason. In other patients, scoliosis may happen because of serious illness, congenital disability, malformation of the spinal cord when the baby was in the mother's womb, and various others.
Once you have Scoliosis, you may experience lower back pain, numbness in the legs, and muscle strain. The stiffness and pain may not allow you to complete the required work in an office or any sector that requires a bit of physical work.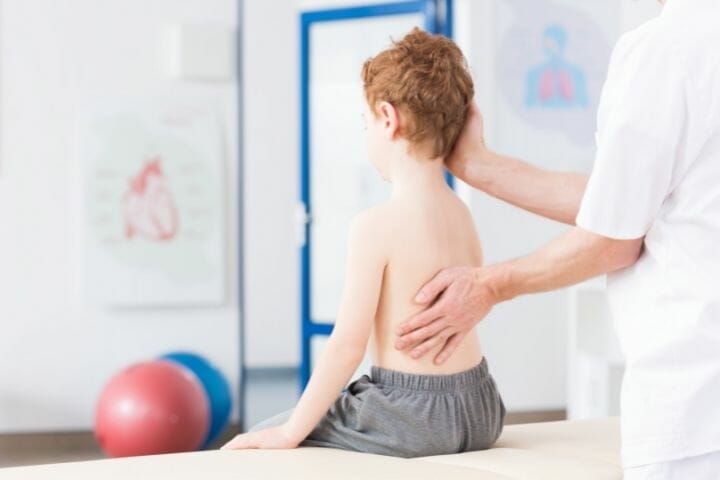 So, you might worry about being financially independent after getting this disorder. I will advise you not to panic. There are many workplaces that can support people who have Scoliosis. 
You simply need to choose a suitable workplace, and working in a supportive environment will only increase your confidence.
That said, the proof of the pudding is in the eating. So I will discuss 17 jobs you can do with Scoliosis today. I hope this information will help you make an informed choice and will give you some good career options for your future.
Top Seventeen Jobs You Can Do With Scoliosis
Scoliosis can have a profound impact on your career. It may change your career path entirely. Some people complain that they find it challenging to sit continuously for eight hours. Others feel it is difficult to stand for eight hours constantly. So, in short, scoliosis patients want a flexible job so that they can work comfortably.
Here, a flexible job means you can take breaks every few hours. If you have a sitting job, you need to stand after every 30 minutes and walk around the office or lie down for a few minutes. It will help you in managing pain caused by Scoliosis.
However, the degree of Scoliosis and the physical limit vary from one individual to another. So, you must first consult the doctor before looking for work. I have listed below seventeen jobs you can choose as a career if you have Scoliosis.
You might like to read: Can You Get Scoliosis From Bad Posture
#1.Teacher
If you are a Scoliosis patient and have an interest in teaching, you can apply to any school, college, or university. A teacher's role involves both sitting as well as standing. 
You need to stand while teaching students in class. But after taking a class, you can sit and do administrative work or prepare for the next class. By being a teacher, you can get long breaks like summer and winter holidays, which you may not get in other occupations. 
On average, high school teachers make anywhere between USD 60,000 to 80,000 a year.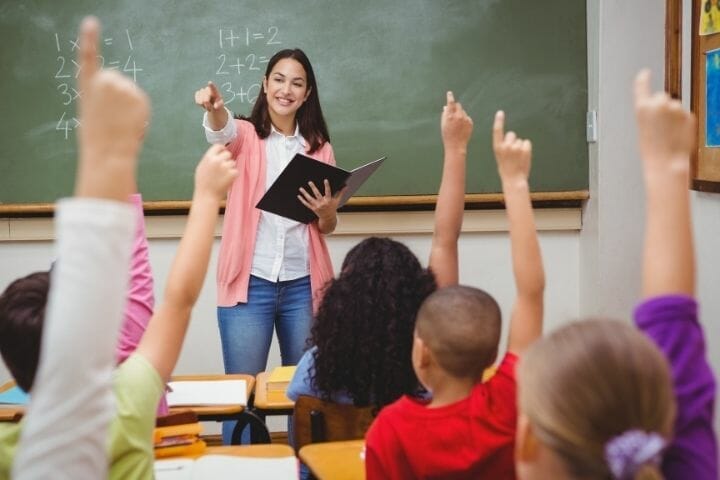 #2. Self Employed
If you are a Scoliosis patient and don't want to work the whole day in an office or college, it's better to be self-employed. 
If you have a passion for writing, photography, and floristry, then you can turn your passion into a business. You can also use your skills to offer various web designing, editing, and numerous others.
#3. Yoga Instructor
If you have Scoliosis, then doing the right exercises will reduce your pain. If you enjoy doing physical exercises, then you can turn your hobby into a career. 
It's best to become a yoga instructor because most people want to do yoga to remain fit both physically and mentally. You can teach people at home or at any yoga class. In this way, you can not only reduce your backache but also become financially independent.
On average, high school teachers make about USD 60,000 a year.
#4. Sales Agent
The work of the Sales agent is a bit flexible since you do not have to visit the office and sit for long hours at a desk. You might have to do some official work from time to time, but most of the time, you would be visiting client locations, which you can travel by car or the subway. 
However, you need to see the pressure of working as a sales agent in any office and then decide your career.
Sales agents make anywhere between USD 50,000 to 60,000 a year on average, but a lot depends on the industry and how good you are at convincing people.
#5. Reseller
The work of a reseller is to buy and resell various items for profit. You can easily do the reseller job by sitting at home. You can sell multiple things online like antique furniture, vintage clothes, collectibles, books, and other items.
#6. Administrative Assistant
An administrative assistant does clerical and organizational tasks in the office. They arrange files, prepare documents on the computer, schedule appointments and support other staff in the office. If you find an office with flexibility in work and a suitable environment to support you, you can join such an office.
On average, administrative assistants make between USD 30,000 to 50,000 a year.
#7. Project Manager
You find project managers in every industry. The role of a project manager is to plan, organize and give proper direction to complete a specific project. If one has skills or knowledge, then you can put them together in completing the project successfully.
Project Management is a fairly high-paying job but will probably require you to take a project management certification and a bit of prior industry experience to break into this role. PMs typically bring in between USD 90,000 to 140,000 a year.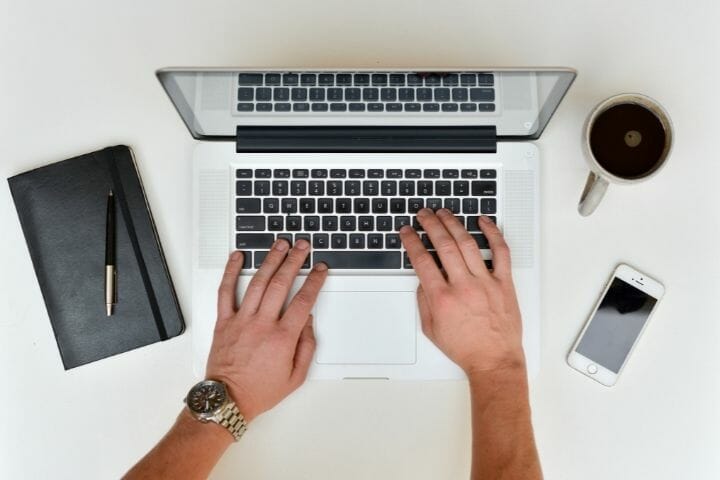 #8. Content Writer
Many companies want to have good content for their blogs, websites, newsletters, and social media accounts. The content writer's job is to write digital content that provides information about the company or its products and services. 
You can do a content writing job easily at home. If you have Scoliosis but have good writing skills, you should not panic about earning bread and butter. You can become a content writer and work on your flexible time.
Content writers bring in about USD 55,000 a year on average.
#9.Customer Service Representative
You may find customer service in most of the companies. In my opinion, being a customer service representative is a flexible job. You have to sit in your place and answer the calls of customers or solve their queries. 
Again some companies also appoint service representatives who can work from home, which is an excellent benefit for Scoliosis patients.
As a Customer service rep, you can make about USD 34,000 a year.
You might like to read: Can You Join The Military With Scoliosis
#10.Accountant
An Accountant has to manage the accounts section in a company. He has to sit in his place and work most of the time on the computer. 
I think this is an excellent job for a Scoliosis patient because the patient can sit for some time, stand and move around the company. It helps in stretching the muscles and reduces pain in the spinal cord.
Working as an accountant requires you to clear some pretty hard exams and get certified as a CPA, with a fairly lengthy apprenticeship. However, at the end of it, accountants do make a significant amount of money.
Accountants bring home a median salary of about USD 75,000 a year.
#11.Work For Nonprofit Organization
A nonprofit organization understands the problems of a group of people that fits their advocacy goals. The best part of these organizations is that they are not strict about the work schedule like profit organizations.
As a fundraising manager for a nonprofit, you can make about USD 55,000 a year.
#12 Researcher Or Analyst
Today is the era of data collection and analysis. You can do market research or develop algorithms for Artificial intelligence and various others. You may think that the researcher or analyst jobs are just sitting jobs. 
But in reality, you don't have to sit for hours on end. You can stand or have some break time in these jobs. It will surely help in relieving backache. Another advantage is that these jobs do not require heavy weightlifting.
Research analysts can make about USD 60,000 a year.
#13. Secretary
The job of the secretary is to arrange meetings and maintain essential records. You need to have computer and communication skills for this job. Well, this job is quite flexible in which you don't have to sit or stand continuously. 
So if you are a Scoliosis patient but have sound knowledge of computers and are good at communicating with people, you can try this job.
Secretary's make about USD 35,000 a year
#14. Quality Inspector
The company hires quality inspectors when the rules and regulations are high, and the penalties can be a major setback. The role of the quality inspector is to monitor the incoming and outgoing products of the company. 
If the products fail to meet the quality standards, then the quality inspector rejects the products. The quality inspector needs to measure the product dimensions, examine its functionality and compare it with the standards. 
So, all these works involve both sitting as well as standing. If you are comfortable with such a type of job after Scoliosis, you can try this job.
Quality Inspectors bring home anywhere between USD 25,000 to 40,000 a year.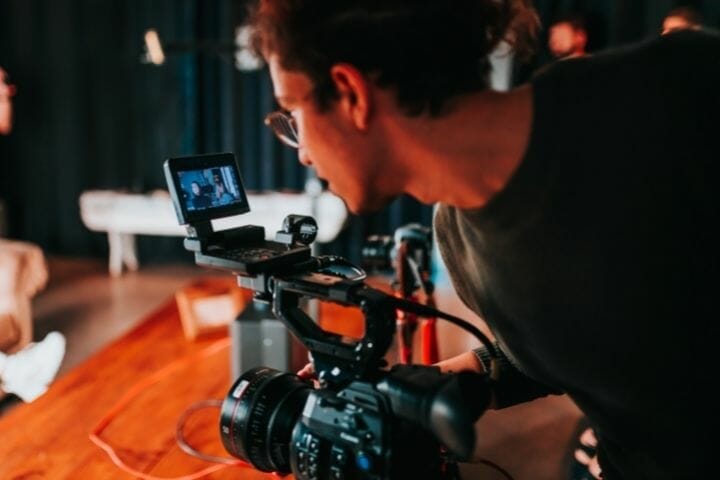 #15. Videographer
The videographer's work is to edit the video, add logos or highlight any product or service of a company in the video. It is quite a flexible job which involves both sitting and standing. It will cause excessive strain on your spinal cord.
Videographers in the US earn a median salary of about USD 55,000 a year.
#16. Nutritionist
The work of a nutritionist is to guide an individual or group of people about the nutritional value of food. Their focus is mainly on food behavior. They make a meal plan for an individual, which will help reduce weight and maintain a healthy lifestyle. 
Some nutritionists also provide customized information to individuals, like using less salt in food if a patient suffers from high blood pressure and diabetes.
The Nutritionists usually are appointed in schools, hospitals, cafeterias, or nursing homes. It's a flexible job where you don't have to sit or stand for prolonged hours. 
You can easily do this job after having Scoliosis. But you should have the minimum educational qualification to become a Nutritionist.
A nutritionist can make anywhere between USD 55,000 to 75,000 a year.
#17 Mindfulness Coach
In today's era, most people are leading stressful lives. Your mind runs millions of miles in a minute. Most of the time, your mind is tense, or your mind fights with depression and anxiety, greatly affecting your body and soul. 
People may suffer from various diseases just because of depression. So, this creates a need for a mentor who will correctly guide the person. That is where the Mindfulness coach role comes into play in an individual's life. 
A mindfulness coach can render positive vibes in an individual. As a result, he will think about the present and not about the past and future.
This job does not involve continuous sitting and standing for long hours. You have to provide service to the client by wiping all the negative thoughts from the mind. You can do this job easily even after suffering from Scoliosis.
You will be surprised to know that mindfulness coaches can earn upto USD 100,000 a year!
Frequently Answered Questions
#1. What activities can you do with Scoliosis?
Swimming
Cycling
Yoga
Strength training
#2. What should people with Scoliosis not do?
Playing football is not suitable for Scoliosis patient
Ballet and gymnastics may injure the thoracic spine.
Making the neck bent by keeping the head down affects the spinal cord.
Horse riding
Carrying heavy objects
Twisting exercises
Squats and lunges
#3. How hard is it to live with Scoliosis?
Many people who have Scoliosis are leading a normal life. They can do the job and participate in sports and other outdoor activities. But if the condition is severe, then the doctor may restrict you from various activities.
#4. Where do I go if I have Scoliosis?
If your child has back pain continuously or uneven shoulders or hips, or any other symptoms of Scoliosis, then you need to visit the doctor immediately. Sometimes it's hard to tell from the conditions that affect the spinal cord. 
So, the doctor examines the spinal cord thoroughly. The doctor may be asking you about the health of the child's family because Scoliosis can run from families.
#5. Can Scoliosis go away?
Scoliosis is an incurable disease. It never goes away, nor can it fix without treatment. If a patient has severe Scoliosis, then the doctor may advise you to do surgery. The doctor tries to straighten the spinal cord as much as possible by rods and screws in surgery. He may put the bone graft(taking bones from other body parts or donors) to join some vertebrae together.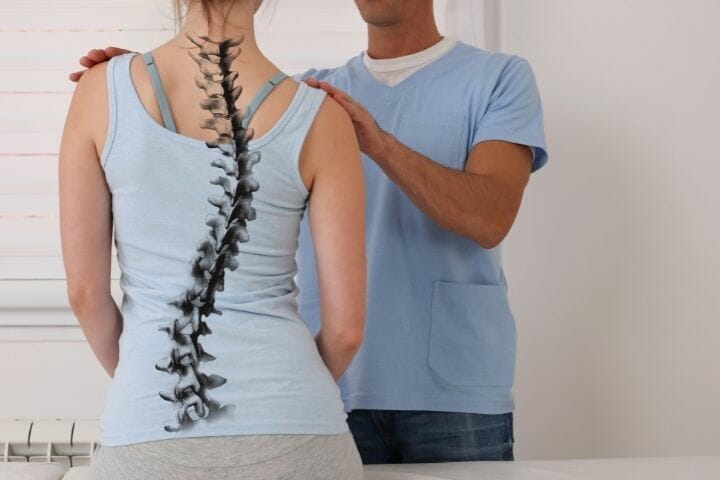 Wrap Up
People who have Scoliosis have a side curve in the spinal cord, which looks like a C or S. It means the person with Scoliosis will find it difficult for a person to stand or sit for long hours because of back pain. They may find it difficult to do a job and complete the tasks within time.
A scoliosis patient needs flexibility during working hours to not need to stand or sit for a prolonged time. I have listed above some flexible jobs in which scoliosis patients can choose to pursue a career and become financially independent.
I hope this article is informative and please don't forget to share any suggestions for this article. I would love to read your suggestions and experience after doing a flexible job in the comment section.
If you have further questions and doubts about Scoliosis or any other job suggestions that you feel might be a good option for Scoliosis patients, please do leave a comment in the box below. 
I am sure our readers would benefit from the experiences of others, and we would certainly love to update our list with new and exciting career prospects for the benefit of all our readers.