Major depression impacts nearly 21mn people in America. But is major depression considered a disability? How can you get disabiltiy benefits if you have been diagnosed with this disorder? Let's find out
Depression is a mental illness in which you feel sad for more than a few weeks. Simultaneously you lose interest in your life and feel hopeless. 
These feelings will stop you from doing daily activities and disturb your work life. Sometimes the depression can become severe that you can not even go to your work organization.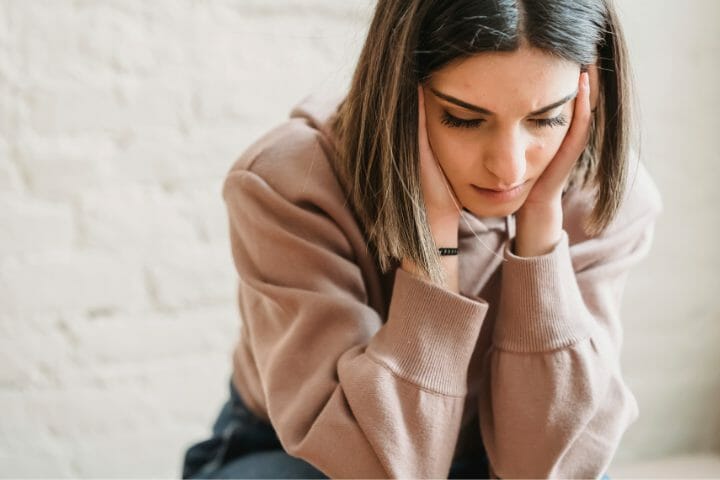 But is major depression considered a disability? Many people think only physical impairment is regarded as disability. But no, mental health problems like major depression are also regarded as a disability.
Major depression is one of the most common mental illnesses in the United States. It can occur at any age, but it usually starts after the age of 32. Major depression can occur for various reasons like the death of a loved one, taking medications like isotretinoin, conflict with family members, and numerous others.
If you have been struggling with major depression for more than a year and cannot work, you may get financial benefits from the government like Social Security Administration(SSA). The SSA will pay for your daily expenses so that you don't have to worry about meeting them.
In this article, we discuss more about disability benefits for individuals suffering from major depression. So, you can continue reading the article for more information.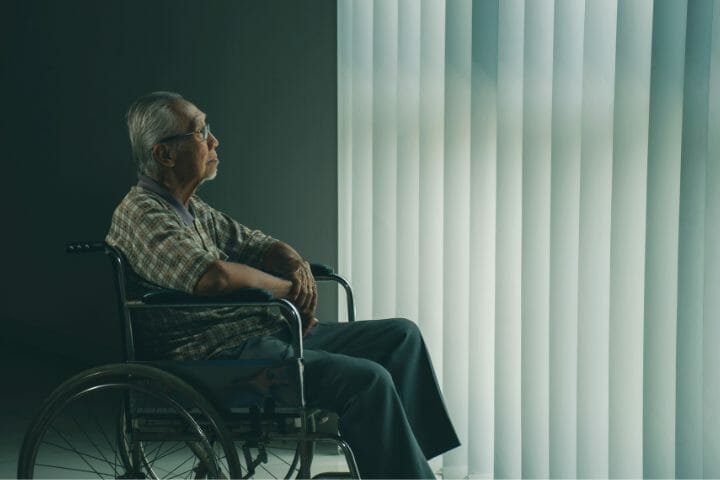 Can I Get Social Security Benefits If I Am In Major Depression?
Social security is a government program that provides financial benefits to retired people and low-income individuals who cannot work because of health problems.Major depression is a mental illness that impacts your mood, sleeping habit, feelings, thoughts, and emotions.
Yes, if you are suffering from major depression, you can benefit from the Social security Administration. However, you need to be experiencing at least five of the signs and symptoms described below.
Suicide thoughts
Energy loss
Sleeping problems
Don't have an interest in any activities
A dramatic change in your appetite and weight
Problem in concentrating
Feeling guilty
Lethargic
Depressed mood
You also need to meet at least one of the conditions described below.
You find the problem in interacting with other people, concentrating or taking care of yourself, or managing yourself(like cooking, dressing, shopping, and maintaining proper hygiene). You must have limitations in two of these areas.
You must have documents showing that you have been suffering from major depression for at least two years and receiving treatment. You also find it challenging to adapt to changes and meet new demands in your life.
Remember, it's very hard to provide a medical document to the Social Security Administration that shows the signs and symptoms of major depression. 
That's why it's best to use statements from psychologists, boss, family members, or co-workers who can speak regarding your major depression and how it is hindering you from performing essential daily activities and disturbing your work life.
You might also like to read: Can You Get Disability For Panic Disorder
Do I Qualify For Getting Social Security Disability Benefits?
The Social Security Administration has two programs, i.e., Social security income (SSI) and social security disability insurance (SSDI). You can qualify for SSDI if you meet the below conditions.
You are not able to work because of major depression, or if you are working with depression, then your monthly income is less than $1260
You cannot continue your last job for more than a year because of major depression.
You cannot get another job based on your education level, age, or qualification because of major depression.
Your depression should be severe and meet the criteria discussed above.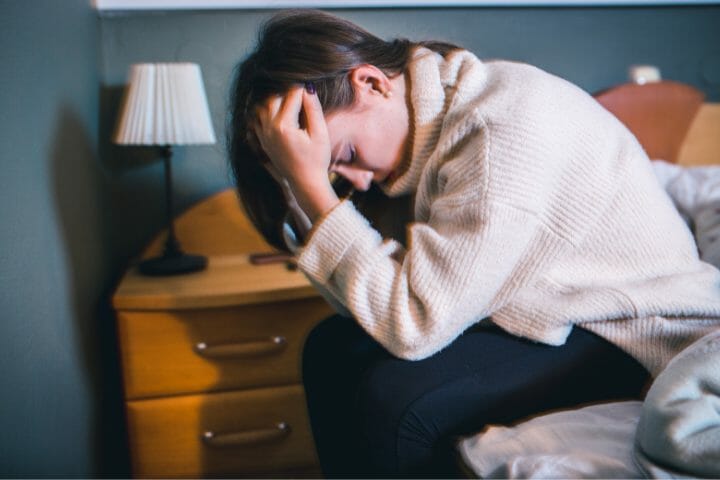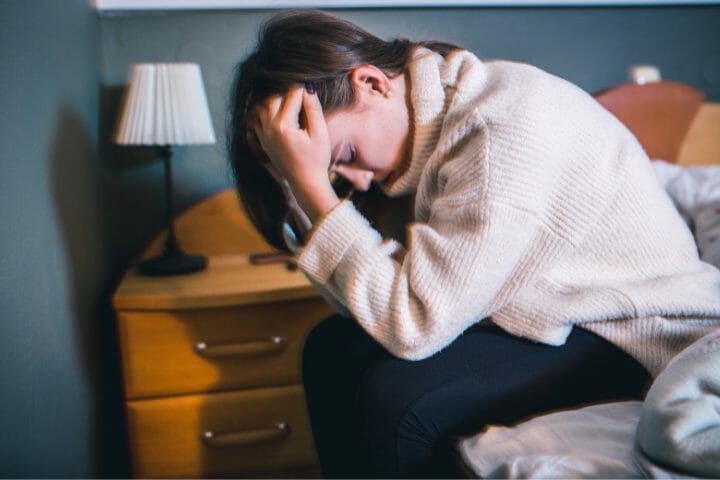 If you don't qualify for SSDI, you may get SSI benefits. SSI is for those disabled individuals who have limited sources of income or have not paid Social Security or have not earned enough work credits.
You must have had a job in the past and have paid to social security Administration to earn work credits. The number of credits you can earn in a year depends on your annual income. You can earn at most four credits in a year. 
However, the number of work credits that are required to gain the advantage of SSDI benefits usually varies based on the age at which you suffer from major depression.
If you are not sure whether you qualify for SSDI, you can either call Social security representative or visit their site. Social Security representatives are available from Monday to Friday and will answer your call from 8.30 am to 5.30 pm.
You might also like to read: Can You Get Disability For Borderline Personality Disorder?
What Is The Application Process To Get Benefit From Social Security Administration(SSA)?
#1. Decide How Will You Apply
Your first step should be to decide how you are to apply for Social Security Administration. You can choose to either apply if you own or take the help of an attorney.
You can apply on your own if you feel comfortable with the application process and don't want to spend much money applying for disability benefits. However, you have to gather all the documents to complete the procedure.
However, if you are confused with the rules and regulations of the application procedure, then it's better to hire a disability attorney. He will help you complete the application process and request all the required documents and evidence from your doctor. 
A disability attorney will also help you if your application is refused. However, there is one limitation in hiring a disability attorney, i.e., you have to pay them for their service.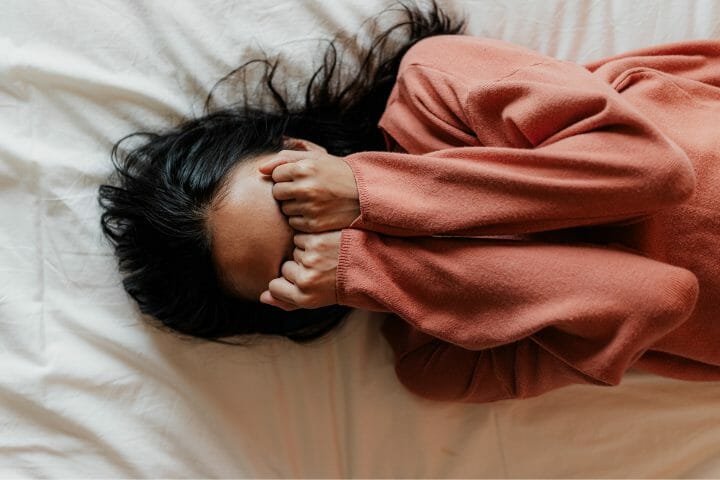 #2. Gather All The Required Information
 If you have thought of completing the application procedure on your own, your next step will be to research SSDI and then determine whether you are eligible.
If you think you qualify for SSDI, you need to notify your health care provider. He may need their sign to share your records and all details with Social Security Administration. You may ask for a few copies also for records.
However, before applying for disability, you need to gather some of the information described below.
Social Security Number
You need to have documents showing your dates of birth, like a birth certificate or driving license.
Name, phone number, and address of the doctor treating you and dates on which you have taken service from the doctor.
Name and dosage of the medication you are taking to treat major depression.
Laboratory results in past
Copy of federal tax return
Description of all your past job life
Once you have collected all the above documents, you are ready to complete your application.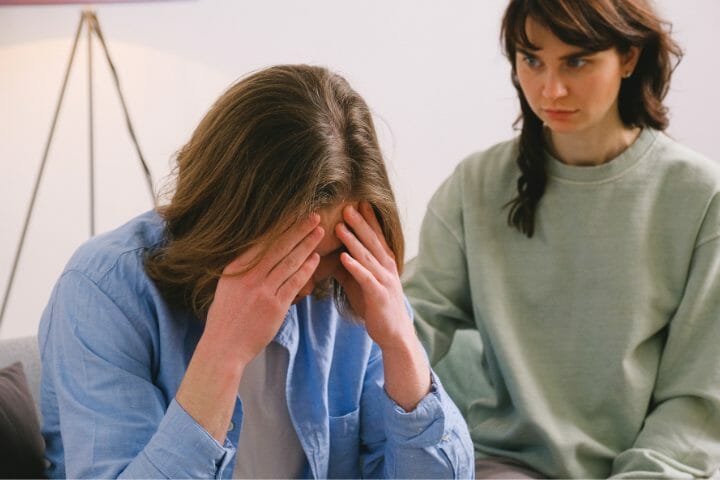 #3. Complete Application Process
You can choose to complete the application process either online or by visiting the social security office. If you have any queries, you can call a representative of the Social Security Administration.
I think applying online is one of the fastest and easiest ways to complete your application. You don't have to make an appointment. You can easily complete the application by sitting at your home. 
Again you can fill application at your speed and return it whenever you are free. However, you can apply for an online application if you are eighteen years old, have not yet received disability benefits, and have refused disability benefits for 60 days.
You will receive a phone call or email after completing an application to confirm. The Social Security Administration will review your application and may contact you to get more information from you. It will take three to five months to review your application.
You might also like to read: Can You Get Disability For OCD?
How Long Will SSA Give Disability Benefits For Major Depression?
You will get disability benefits until major depression prevents you from working in any organization. Social Security Administration will review your case at a fixed interval to find out whether you are eligible to get the benefits of SSDI.
The SSA stops providing benefits if your disability starts to improve and you are in a condition to return to work life.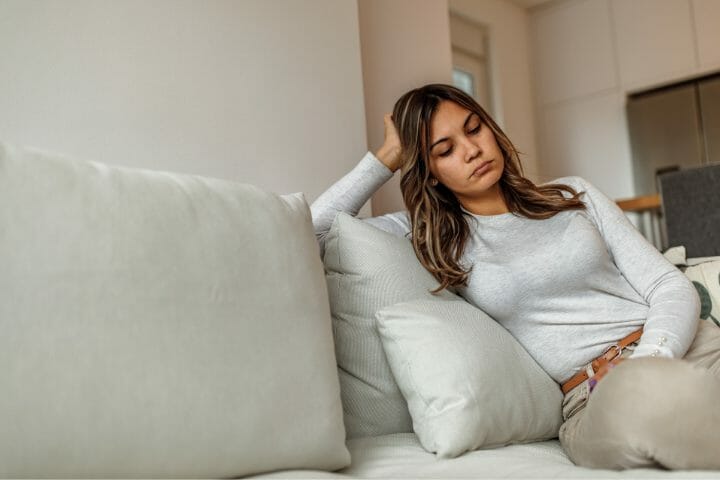 What Should I Do If SSA denies my application?
If your application is refused, you have 60 days to appeal the decision.
You can request SSA to reconsider your application if it is denied for medical reasons or disagrees with any other reason.
You can request for hearing from a law judge if you disagree with the SSA decision made after reconsideration. The hearing can also take place through video calls.
Is Major Depressive Disorder a Serious Mental Illness?
Yes, major depressive disorder is a serious mental illness. It affects how you think, reacts, and do tasks in everyday life. The condition may also impact your sleeping habits, weight and appetite, and your ability to enjoy life.
Major depression means when you feel depressed for most of the day every day for more than two weeks. It can happen at any age but mainly begins in adulthood. 
The exact cause of major depression is still unknown, but important life events like the loss of a job or the death of your loved one can be the reason for depression. 
People who suffer from diabetes and heart disease are at risk of suffering from major depression. There are mainly four types of major depression. I am listing them below.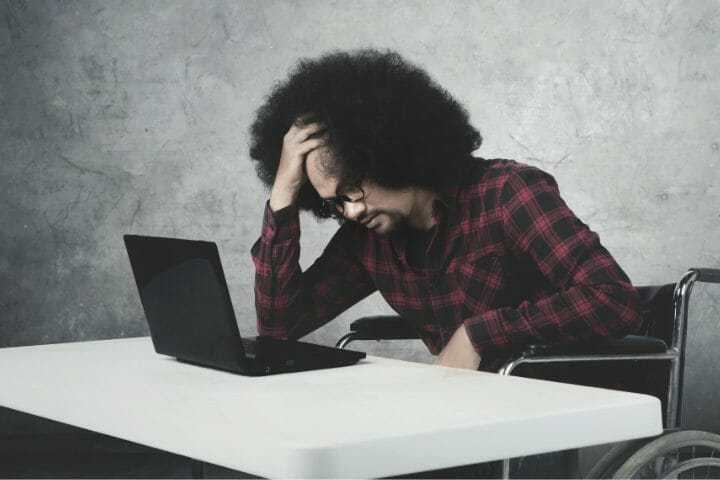 Postpartum Depression
Postpartum depression happens mainly seen in women after a baby. It makes it challenging for a mother to take care of herself and her baby.
Psychotic Depression
It is a form of depression when you start having false beliefs or hearing or seeing things that are not there.
Melancholic Depression
In this depression, the patient loses interest in all activities in his life.
Seasonal Affective Disorder
It is a disorder that usually triggers patients when there is less sunlight.
You might also like to read: Can You Get Disability With Tourette's Syndrome?
Frequently Asked Questions
#1. Is clinical depression the same as major depression?
Clinical depression is a severe form of depression known as major depression. The signs and symptoms of major depression include the following
Feeling sad and hopeless
Loss of interest in any activities
Lethargy and feeling exhausted
Reduced weight and appetite
Trouble in making decisions and concentration
Physical problems like back pain or headache
Suicidal thoughts.
#2. What type of depression is considered a disability?
Suppose you suffer from major depression, which hinders you from working in any organization. It can be considered a disability, and you can get benefits from the Federal Government of the United States of America.
A Few Final Words
Depression is a mental illness that affects millions of people worldwide. If you are diagnosed with major depression and your condition does not allow you to work in any organization for more than a year, you apply for disability benefits from Social Security Administration. You can use the disability benefits to pay for your basic expenses.
Getting disability benefits may take a long process, and you may be denied to receive benefits. I think it's best to hire an attorney before you start the application process to have greater chances of SSA receiving your application.
Thank you for reading the article, we hope we have covered everything that you need to know about how to get disability benefits if you have been diagnosed with major depressive disorder. You can send us your queries and we will try our best to respond to them quickly.