This little guide is a compendium of what you need to know about food allergies to avoid and manage them
We ignore a few things while having food in this hectic life and often fall prey to dangerous problems like allergies. Everyone knows that if there is a slight carelessness in the food items, how many issues they may have to face. 
That is why every person should know all the details related to food allergy so that they may have an idea about what foods may cause adverse reactions to some people. Read on to know more about food allergies.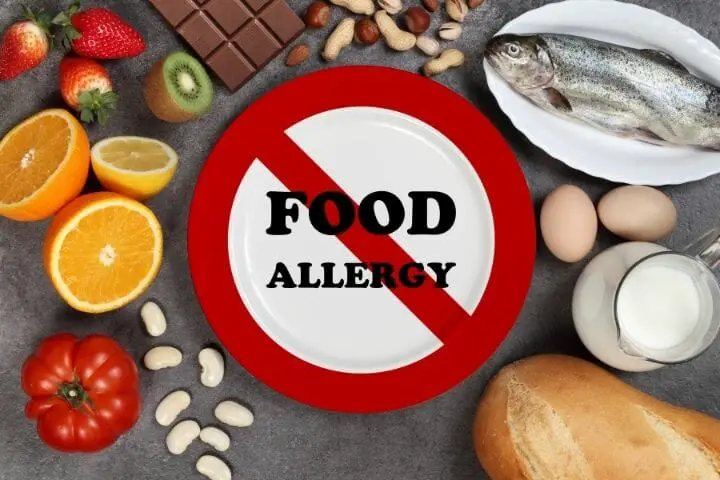 What are Food Allergies?
In the United States, 32 million people are affected by food allergies. This number is 26 million (10.8%) among adult people.
When the immune system is strong in our body, our body can fight against various types of diseases, other health dangers, infections, and allergies. It is necessary as it keeps you strong and healthy. 
Food Allergies, an immune system reaction, generally occurs when the immune system overreacts to a substance present in the food one ate, which the body perceives to be a sign of danger and triggers a protective response. 
If a person consumes even a small amount of allergy-causing food, it will trigger symptoms or indications such as digestive problems and swollen airways. According to the National Institute of Allergy and Infectious Diseases, "food allergies have been seen in 4% of adults and 5% of children (under age 5) in the U.S." 
You might like to read: How Much Sugar is Enough as You Age?
Is There Any Cure For Food Allergies?
There is no cure for food allergy as of now. Much research is going on, but the results have not been a complete success until now. The effects of food allergies have risen in recent years. At the same time, researchers believe that when children grow up, the intensity of their food allergy also increases with age.
Allergies to peanuts have nearly doubled among children in North America in the last ten years. Earlier, people believed that if a person's parents have a peanut allergy, their child will also have it.
But sometimes this happens, and other times it doesn't, so this statement is not 100% accurate. Researchers have also found that the younger siblings of children who have peanut allergies have a higher chance of peanut allergy. 
According to the American College of Allergy, Asthma & Immunology, milk, peanuts, and eggs cause most food allergies in children. Usually, children outgrow milk, soy, egg, and wheat allergies. 
Also, up to 24% of children in America outgrow an allergy to peanuts. That is why children who have peanut allergies and whose age is 4 to 5 months should avoid this type of food until they are five years old.
Symptoms Of Food Allergies Or Allergic Reactions
If an initial reaction causes you fewer problems, it doesn't mean that all reactions will be the same. That is why if there is any possibility of food allergy being seen or noticed by anyone, they should not ignore it. 
Allergy symptoms can range from mild to severe. A food that can trigger mild symptoms at one time can cause more severe symptoms later on. It takes anywhere between a few minutes to a maximum of 2 hours to develop food allergies in one's body. 
Food allergy may sometimes take several hours (above six hours or longer) to develop, but it is rare. The most common food allergy symptoms are:
Difficulty in breathing or Congestion in the Nasal cavity
Consistent pain in the abdomen
Dizziness or Loss of consciousness.
lightheadedness or fainting
Nausea or vomiting
Flushed skin or rashes
Diarrhea
Abdominal cramps
Coughing 
Tingling or hard itching sensation in your mouth
Hives: this is a skin rash issue. 
eczema or Atopic dermatitis
Swelling of the lips, face, tongue, throat, vocal cords, or other parts of the body
Wheezing (respiratory problems or shortness of breath)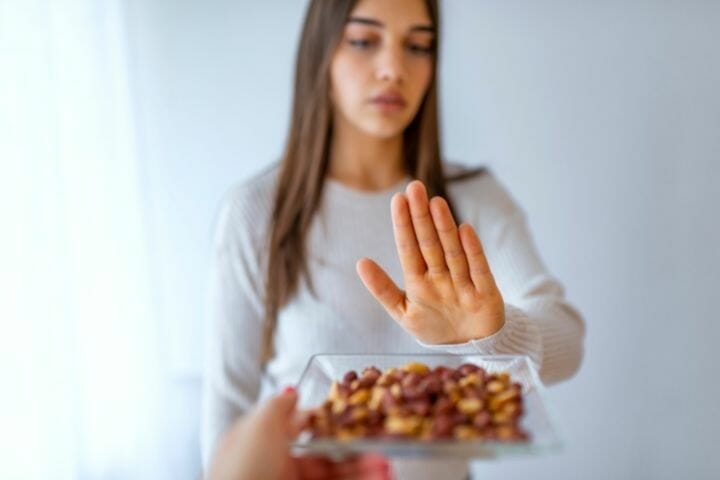 What is Anaphylaxis?
Sometimes, a food allergy takes a severe form in a few people and shows life-threatening reactions with severe symptoms. Such reactions are known as anaphylaxis (most intense allergic reaction).
Anaphylaxis triggers a life-threatening reaction in one's body. Typically, you will start getting problems immediately after exposure to the specific allergen, such as:
a quick fall in blood pressure
fear of apprehension
tickly or itchy throat always 
Intense pulse
nausea
Itching increases so much that it affects more than half of your body.
sneezing 
streaming nose and eyes
a fast heartbeat or tachycardia 
vomiting 
Constriction and tightening of the airways
A swollen throat or the sensation of a lump in your throat causes you difficulty breathing.
Shock with a severe drop in blood pressure.
Attention!
If anaphylaxis is not treated at the right time, it can lead to a coma. Its diagnosis and immediate treatment are critical.
Food allergy triggers
The eight types of food shown below are the foods responsible for up to 90% of allergies and, to a large extent, cause allergic reactions in humans. They are as follows-
egg
fish
milk 
Wheat 
nuts, including cashews, hazelnuts, walnuts, pistachios, peanuts, or groundnuts 
shellfish (including crab, shrimps, and lobster)
soybeans.
Sesame has recently become the ninth most allergen food, used in almost all different types of food.
Children and adults 
Milk, eggs, and peanuts cause food allergies found in children, and fruit, tree nuts, and vegetable pollen are the reason for most of the allergies found in adults.
What Are The Causes Of Food Allergies In The Body?
When you start getting food allergy reactions after eating food or protein, your immune system identifies this food as harmful. Your immune system provokes or triggers cells in response to discharge or produce an antibody called "immunoglobulin E (IgE)," which neutralizes the allergy-causing substance present in food (the allergen). 
When you eat a food that is allergic over and over again, these antibodies remain entirely ready. The immune system reacts instantly by releasing histamine and other chemical substances into your bloodstream. These substances are responsible for causing the significant symptoms of food allergies. 
Histamine is responsible for a swollen skin. It also causes your blood vessels to expand, affects your nerves, and makes your skin feel itchy or show other harmful symptoms.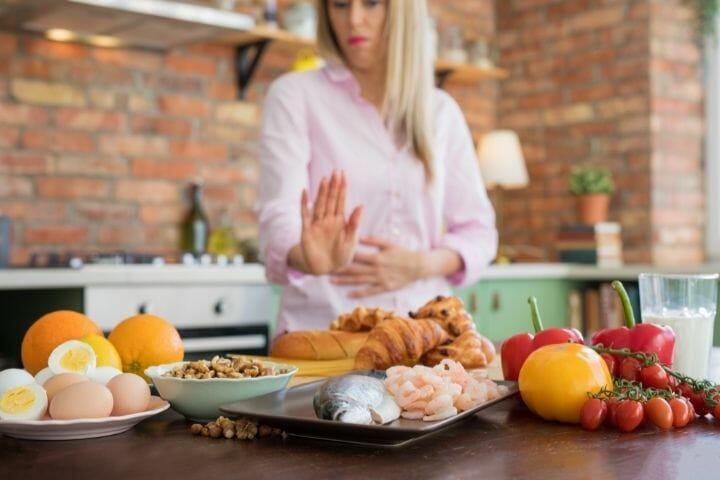 When Should You Visit Your Doctor?
If you notice food allergy symptoms immediately after having any food, you should immediately visit your physician or health care specialist. Whether you or a known one see unusual signs after eating a specific food, move quickly to an ER and ask for treatment on priority!
Diagnosis for Food Allergies 
Before making a diagnosis, your doctor will consider many factors, so let's know what those factors can be below-
Family history of allergies
Tell the doctor if someone in your house has allergies or if someone is already allergic. It can be any allergy. Just tell the doctor, then they will do the examination correctly.
All the major and minor symptoms
Whenever you visit the doctor, whatever symptoms you have, tell it well to your doctor. It would be best if you did not hide any of the symptoms. Also, take note of the foods you are immediately allergic to and to which foods you are likely to be allergic.
A blood test
Your blood samples will be sent to a medical laboratory for testing different foods. The blood test measures the immune system's response to any specific foods. It measures immunoglobulin E (IgE), which is an allergy-related antibody.
Oral food challenge test for food allergies 
When you go to the doctor, the doctor will ask you to take different foods that are suspected of having caused an allergic reaction in you. If there is no reaction after eating that food, you can include that food in your daily diet. This is called an "oral food challenge test."
A skin test
This skin prick test may determine the reaction to a particular food in your body. In this test, a suspected food is placed on the skin of your back or forearm in a small quantity. The doctor pricks your skin using a needle to allow the substance beneath the skin surface.
Remember that a positive result from this type of test alone cannot determine whether you are allergic or not, but it helps to build a case in case other tests turn out positive.
Common Reasons Behind Having Allergic Reactions?
There are many aspects by which one can find out what can cause allergies' reactions!!.
Maybe your Diet
To a large extent, changes in eating habits in the western world are a cause of the sudden spurt of allergic reactions. Earlier, people used to eat more animal fat, but now their interest is turning more towards vegetable fats or foods, so somewhere this could be a reason.
Vitamin D
Food allergy diffusion is mainly seen in large quantities in countries further from the equator. There is not much sunlight in these places. Sunlight is an excellent source of vitamin D, and lower levels of Vitamin D have been suspected as a cause for allergic reactions.
Lower early exposure theory (Aka "the hygiene hypothesis")
Many children grow up in sterile environments nowadays, with lower exposure to healthy germs. In today's developed countries, the use of antibacterial products has increased significantly among us. Using sanitizers and such products kills good bacteria as well, which protect our bodies and give us immunity.
Antioxidants  
Lower antioxidant intake is associated with allergies. Compared to today's generation, the people of the previous generation used to consume a lot more vegetables.
Today's generation eats fewer quantities of vegetables and fruits. So this can also be another reason. Let us tell you that no solid evidence has been found for all these things yet.
Allergy or intolerance
People often get confused about food allergy and food intolerance and sometimes consider these two problems the same. Food intolerance is not related to the immune system.
Also, in comparison to food allergy, it is less severe or dangerous. Food intolerance may cause minor symptoms such as flatulence or an upset stomach, but these symptoms will not be life-threatening.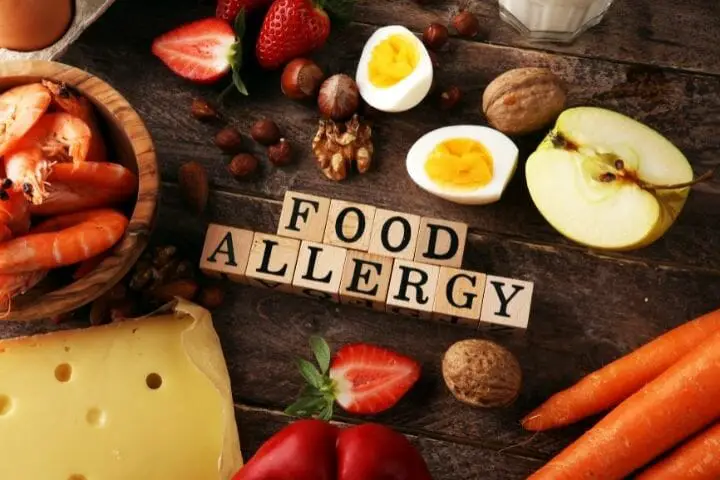 Treatment Or Management Available For Food Allergies
So far, the best way to avoid food allergies is to avoid the food to which you are allergic. If you eat any food, then definitely check its label for the ingredients. Always be careful about the ingredients that have been used to make it. 
If we talk about newer methods, then Oral Immunotherapy (OIT) is available nowadays. This treatment is mainly used to treat peanut allergies issues, known as Palforzia. It is approved by the Food and Drug Administration (FDA). This investigative treatment is not for all types of food. 
This treatment is available for people of all ages. It reduces the number of allergic reactions in the body. Oral immunotherapy manages the food allergies in your body. OIT treatment, under medical supervision, involves increasing the quantity of food allergen in your diet. The patient is asked to eat the food allergen every day, whether through food or as semi-solid.
Elimination is not just about the foods you are allergic to, but you also need to eliminate utensils and other items that might be putting you at risk of allergies. Food Allergies can be caused due to exposure to many everyday items you use like, chopping boards, utensils, or maybe on your cooking surfaces. 
You might like to read: Why Is Fructose Bad For You?
Wrap Up
Allergies cannot be removed only by testing, but many things need to be managed. For example, if you go out somewhere, you have to take great care of your food and drinks. 
Wherever you are going, you have to keep all such useful things in mind. As parents, you should make special rules that children can follow to protect them from food allergies.
It is important to remember that certain food allergies in children can reduce or disappear over time, such as allergies to eggs, milk, and wheat.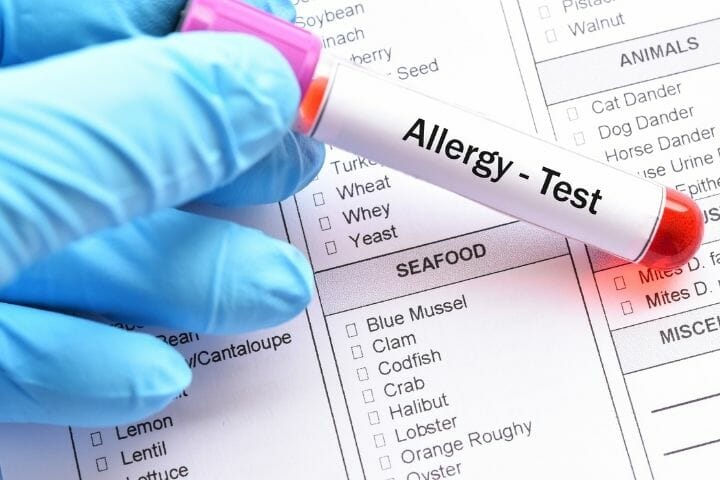 On the other hand, other allergens show dangerous symptoms that can be permanent such as allergies to tree nuts, fish, shellfish, and peanuts. Allergies are a problem that cannot be taken lightly. It would be best if you made every effort to solve it at the right time.
We hope this article has given you adequate information to help you understand, diagnose and get your allergies tested. We have also tried to include care and protection methods that you should practice in order to avoid an adverse allergic reaction.
If you liked the content, please do share it with others that might be at risk of allergies. And if you have any queries or comments about what is written, please write to us, and we will try to respond to your questions quickly.