Looking for some tips on where to start dating as a senior? Read our complete guide to senior dating and get all the latest trends, tips, and advice on dating for seniors.
Senior dating is an opportunity for older people to fulfill their need for love as compared to the very different way than younger singles approach dating.
You may not believe it, but nearly 27% of older men and 7% of older women in the age group of 65-74 are in a dating relationship right now.
Most seniors have other interests that they can find in their old age, and not all seniors try dating to find someone to mate with. Some are looking simply for a partner who can support and assist them in attending events or going to dinner.
Dating has many health benefits for seniors as it helps them avoid isolation and depression. People find it difficult to date after a certain age as they can not keep up with the latest trends in dating. 
People try the latest way to find love, but due to a lack of enough knowledge and information, seniors fall into the traps of scammers. This guide collects some dating tips that will help you find your love.  
Senior Dating Platforms
The first and easiest way to find love for your specific age is to use senior dating platforms. You can find many online dating apps. 
However, some are fake senior dating sites that scam older people. Seniors need to learn to date securely and safely on the internet to avoid future casualties. Some dating platforms where you can find love include:   
What To Look For in Senior Dating Platforms?
A person must know safe and suitable online dating sites as many unsafe people use seniors to complete their needs or desires.
A safe senior dating platform provides these features, including:
A detailed profile
It helps seniors to create a unique personality. Your detailed profile will help others find you and start conversations with people who have the same interest. 
It would be best if you only trusted sites that have verified profiles. Many sites offer a wide range of options and fields to fill out, and it helps create a robust profile. When giving your details, be careful not to reveal too much of your personal information.
Privacy and safety features
A safe dating website provides privacy and keeps the individual senior's private data safe. You can find words like "encryption" or "scam detection" on reputable dating websites.
A questionnaire
Many dating platforms offer seniors a questionnaire to fill out to help narrow down the ideal matches.
Cost
The price to meet a potential match may not be the same for different online dating sites. Keep your budget in mind before finalizing the right website for dating.
The site's network
Most websites offer quick match-making with singles in your local community. The number of results close to you will give you an idea of how popular the site is and therefore has a higher likelihood of finding you the right match.
Preparing for Your Date Night
When you have found the perfect match and are preparing for your date night, you might need a bit of help because it has been a while since you went out on the dating scene! Here are some unique date nights ideas that you and your match can enjoy:
Grab a coffee but order for each other, so it looks unique and helps spark a conversation.
Attend a cooking class, try making something together. It can help seniors to get close to each other.
Taking dance lessons with your partner can also work in reducing the distance between you and your partner.
Go to a local concert and enjoy the show together.
Try mimicking a favorite restaurant and recreate your partner's meal in a cozy home.
Play a board game, indoor game, or work on a puzzle near a fire on your date night.
Make a long bucket list of activities you want to complete together.
Attending a political rally, conference, or talk together, can help seniors express their thoughts and views.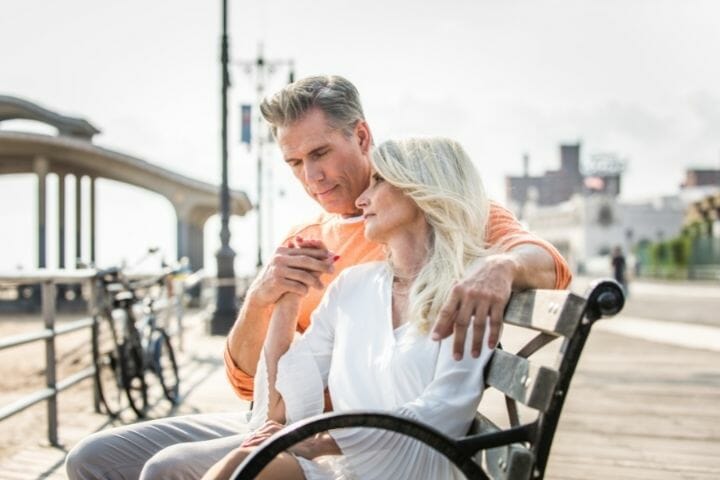 Go to the library and read a book, you can also read a book cozied on the couch together.  
Bake a favorite dessert together while having an oldie's movie marathon with your baby boomer.
Watch a webinar of the same interest while you both sip something fancy.
Treat or make each other their favorite lunch meal.
Attend wine tasting events together.
Attend a workout or yoga class together.
It would help if you brunched over zoom when you can not meet your partner in person.
Drive around to favorite local spots, and you can also go out for a ride together.
There are many other ideas, and a lot depends on your common likes and interests. You should keep in mind that the date should happen in a place where both of you can enjoy some quiet time so that you can get to know each other.
Top Ways To Find Love After 65
Older adults can experience dating by finding someone in their community or through online dating platforms. Many online dating sites help find your best partner according to your age and preference. Whether you are dating a person from an online platform or through a known connection, here are some things that you should keep in mind.
Be open minded
Young people or teenagers often limit their options when looking for a person to date. Constructing a boundary and specific preference list can prevent people from meeting a person who might be a good match for them. 
When a senior is looking for love, they should not limit their choices. When you are young, there are a lot more options, but as you get older, the options thin out. Limiting your choices will make your options even more constricted. 
Most older adults have experienced more life problems and develop turn-ons and turn-offs in their lives. You may have many options; instead of cutting down, try to open your mind and accept other people's perceptions.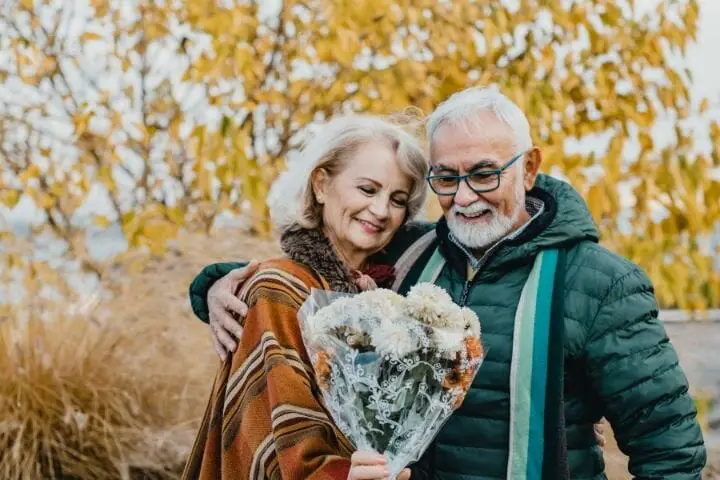 Be honest when you first start senior dating.
Don't follow the traditional rules of dating. Seniors should not wait three days for a response of a text, send hidden messages or any other slow dating processes. The more people grow older, the wiser they become; you will realize that honesty and genuineness are important factors that can help you know more about a person.
Older adults should not follow nonsense advice such as playing an act of hard-to-get as these methods may not help and only waste time. Experts advise you to be open with your partner about your expectations and desires from senior dating. You should never change or compromise yourself to satisfy someone else.
Being honest on your first date can help avoid any emotional conflict later and build a seamless establishment of a relationship between people to bloom. You can also share your thoughts on dating with your children or family members to avoid hurt feelings.
Meet in a public
Meeting in public is a harmless way to date for everyone, especially for older adults. Many seniors use online dating platforms with good purpose to find love. However, some people use this method to scam seniors. 
It is crucial for seniors to meet their partners in person if they start their communication online. Meeting in public where it is crowded and you can get help if required ensures that the person is safe for you to date. 
Most people meet in public a few days after they start communicating online. You can meet in cafes, coffee shops, family restaurants, paint shops, book clubs, malls, or gyms.
Connect through a family member and lifelong friend
A friend always supports you no matter how old you grow. When people are younger, they ask their friends to set them up with a person. As you grow old, you too can ask your friends for help. Connecting through your friend or family member ensures the safety and, most probably, a better match. 
Your lifelong friends know you better than anyone else and help find you someone that will be the best match. A family member who lived with you for years may have witnessed the people around you that suit you well. Adult family members are wiser and can also help you connect with your love.
You should not force your family or friend to do all your work; you can ask them if they meet a person that may be a good match for you. 
Visit places where you can meet someone with shared interests or hobbies
It is always easy to talk to someone with the same interest or hobbies; it can also help seniors develop a deep emotional bond. You should meet someone at a place such as a club you love going to, or where you can enjoy your hobby, it will help ignite a little spark in your conversations. 
The shared pleasure of the activity or place can start a solid talk while foreshadowing the real self. 
Experts advise seniors to ask these questions in their first meeting including, how they got the idea of this hobby, how frequently they partake, and why they enjoy this activity. It can quickly create bonding and understanding with a shared interest person.  
What Are Some Reasons Seniors Volunteer?
Many seniors volunteer their time and energy to help strengthen the community. However, senior volunteering has more advantages as it is beneficial for mental and physical health.
Some reasons seniors volunteer. include:
It helps bridge the generation gap
Seniors volunteering creates an interaction with younger people; by interacting, seniors can share significant life lessons. It also helps seniors learn new things and new perspectives to look at life. It also provides respect and affirmation to both generations. 
Volunteering makes your time worthwhile.
Many seniors volunteer to utilize their free time. People who give their time to others feel more capable, useful, and confident. Giving your time makes you feel like you have more time. With the feeling of accomplishment, seniors can accomplish more tasks in the future. 
It has mental health benefits.
Volunteering and taking part in activities keep the brain active. It also strengthens the cognitive health of a person. Experts also believe that participating in such meaningful and productive
activities help lower the risk of dementia and other medical conditions in seniors.
It helps seniors to remain positive.
Senior volunteering can help seniors to stay positive. It gives seniors opportunities to get out of their house. Meeting with people can remove the feeling of loneliness, and it also helps a person to feel less depressed. 
Seniors who participate in volunteering activities have fewer mental problems as they find a sense of purpose and accomplishment.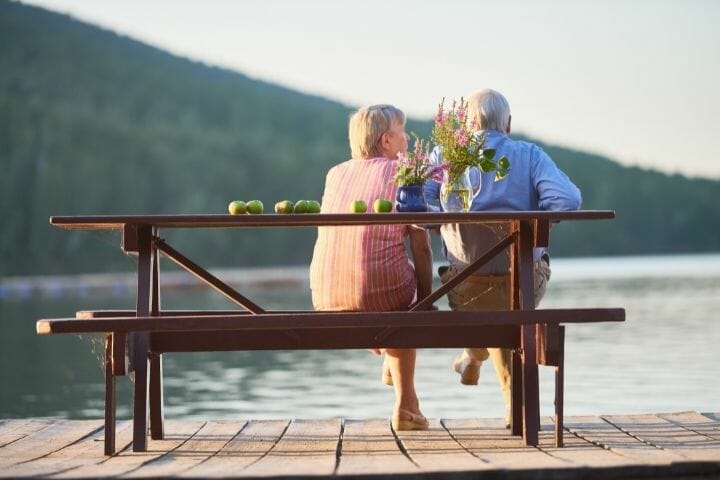 Volunteering promotes physical activity.
Volunteering is a good way to keep yourself physically active. Physical activities are an efficient way to maintain seniors' health. Some physical activities that maintain your health include; helping with a local sports team, helping a shop owner, or walking around with your neighborhood. It also improves your immunity and fights off diseases.
Volunteering is a great way to meet new people.
Dating is hard if you are a senior. Online platforms are risky, and finding someone in person becomes tougher because you aren't going out as much.
Volunteering is a great way to meet someone who shares a common interest in whatever activity you are volunteering for.
Ageless Love Seniors And Dating
At any age, people need companionship, human touch, warmth, and someone with whom they can share their daily activities. It is normal for older adults to look for a mature or casual dating partner. However, many older adults do not form new relationships due to many obstacles such as medical conditions or living with children. 
You can also use volunteering time to meet people at different places. You can take a class or lesson, work out in a gym, or join a club to meet other seniors.
Most of the seniors entered into assisted living to find a group of the same age.
Finding Love In A Senior Living Community 
Seniors may not find any new people after retiring; some older adults move into senior living communities that provide care and support. It is easier to find love in a senior living community as the opportunity to meet someone of your age and share interest is high. Seniors who find love help ease their loneliness.
Romance In Assisted Living
Dating occurs more frequently in assisted living as seniors can meet people of the same age. Romantic relationships are very healthy for most older adults who live in assisted living. The assisted living staff helps seniors in their relationships by supporting, enjoying, and celebrating with them.
Wrap Up
Seniors can undoubtedly enjoy the dating process. Older adults should not let their age come into their ways of dating. Relationships and connections for seniors can keep them healthy. If you are looking for love at a specific age, you will get a lot of advice and tips from this guide that best fits your scenario.
Finding your love is possible in many senior communities. You can also find a guide to mature dating that will help seniors choose the right partner.