Recent studies have claimed shocking connections between the teeth and the heart. We go deep into this question: "does gum disease impact the heart?" to find out the truth
Among dentists, scholars, and medical professionals, the relationship between dental health and heart health is only now being studied seriously. They have put a lot of attention into gum disease and heart disease.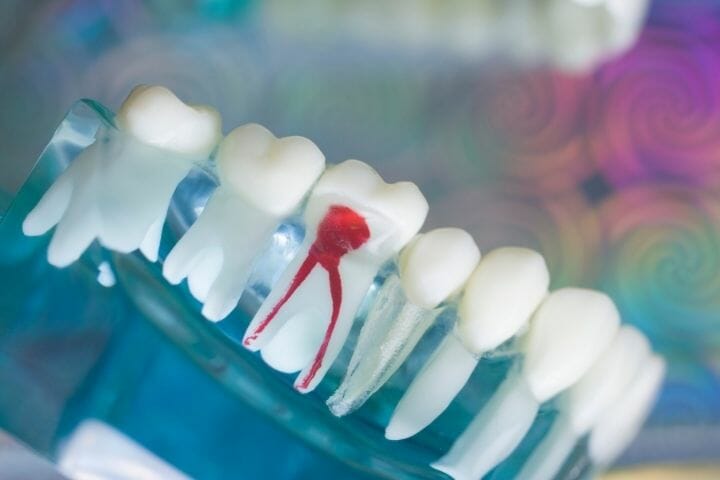 Gum inflammation is a symptom of periodontal disease. Gums, teeth, and supporting bone structures may all suffer as a result.  On the other hand, cardiovascular illness comprises a vast variety of disorders. Heart disease is mostly the result of blood channel constriction or occlusion.
Find out how these diseases are linked and what you can do to lower your risk by reading on.
What Does the Research Say?
According to several recent studies, Gum and heart diseases may be linked. In a 2014 study, researchers looked at people who had both heart illness and gum disease. 
They found that the expenses of cardiovascular care for patients with gum disease who had gotten sufficient care were 20 to 35 percent cheaper than those who had not had good dental care. 
Another study's authors found some connection between the two diseases in their recent review publication. A person's risk of heart illness was shown to be 20% higher if they had a gum illness. They also concluded that further research of a higher caliber is also required.
Accordingly, the American Dental Association and American Heart Association have recognized the link between gum diseases and cardiovascular diseases. 
It is likely that bacteria and inflammation in the gums can lead to constriction of vital arteries, which can raise the risk of cardiovascular diseases.
Vascular Inflammation of the Heart
Gum disease has been related to inflammation, which may lead to heart attacks, strokes, and sudden vascular events, according to recent studies. It's still not apparent how the link between cause and effect works exactly at this point.
Inflammation has been linked to a wide range of possible causes and sources. That's why it's difficult to prove that this one component is the cause. Inflammation in blood arteries caused by gum disease may exacerbate heart disease symptoms.
The danger increases even further when excessive cholesterol is thrown into the equation. Atherosclerosis, a disorder in which plaque builds up in the arteries, has been linked to oral bacteria in the fatty deposits of those with the disease. In the absence of treatment, plaque accumulation may cause a stroke or heart attack if left unchecked.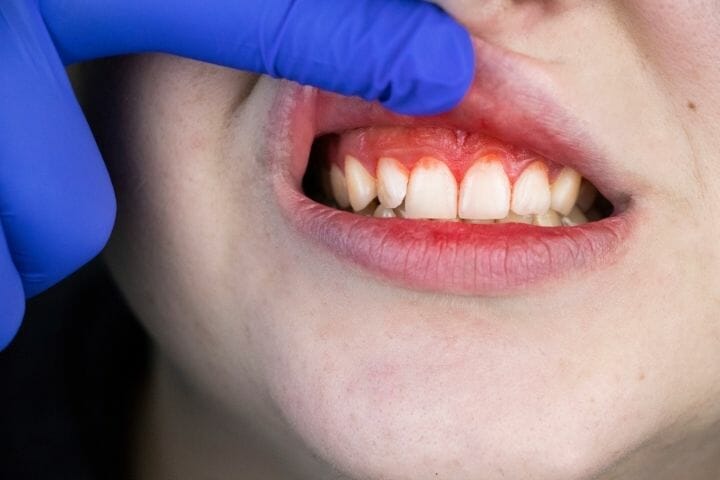 Prevention and Reducing Your Risk
The great news is that the treatment and prevention of mild gum diseases are straightforward.
It doesn't matter whether you have heart disease or not; getting regular dental cleanings is an essential part of long-term prevention. Brushing and flossing your teeth twice a day and visiting your dentist for an examination and cleaning every six months are all part of a healthy oral hygiene regimen.
Doctor Ambrose believes that dental visits should be treated in the same manner as for regular body checks. Like high blood pressure, you may not notice any symptoms until it's too late," explains the expert. 
Even if you do everything right, like brushing and flossing, you should still see a dentist to evaluate your dental health since further assessment and treatment may be required.
If you haven't visited a dentist in a while, do a self-examination in front of the mirror. If you're concerned about your teeth, there are a few things you may look out for that might indicate a problem:
Gums that are red, swollen, or sensitive
Bleeding while cleaning your teeth, flossing, or eating hard foods
Gums that are receding
Teeth that are loose or are separating.
Bad breath that won't go away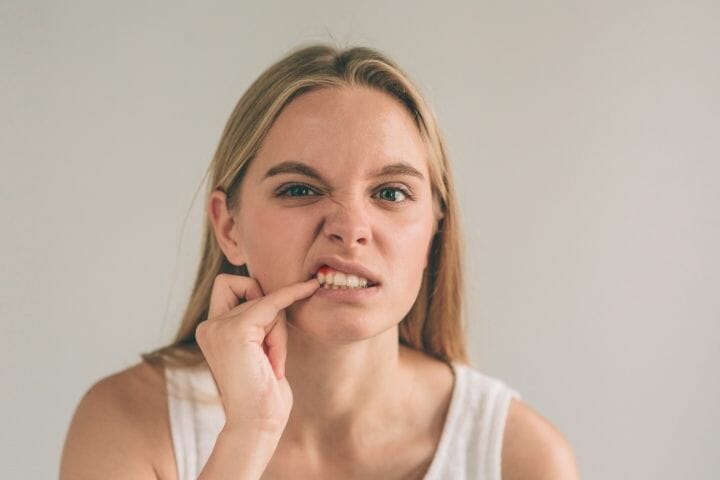 Maintaining good dental hygiene and reducing your risk of heart and gum diseases may be achieved via a variety of healthy lifestyle practices-
Brush your tongue and teeth with a fluoride toothpaste at least twice a day. Ask your dentist to demonstrate to you the appropriate way to brush and floss your teeth.
Once a day, floss between your teeth and gums to remove food particles.
Use of mouthwash on a regular basis is recommended.
When brushing your teeth, always use items that have been recognised and authorised by the American Dental Association.
Do not use any sort of tobacco products.
Foods and beverages that contain fluoride should be ingested.
Increase your intake of fruits and vegetables as well as fibre-rich foods.
Maintaining a healthy blood sugar level is critical in the case of diabetes.
The dentist's office should be visited at least twice a year for cleanings and exams.
Be on the lookout for early indicators of gum diseases, such as bleeding gums and persistent foul breath. If you see any of these signs, notify your dentist.
Are You at Risk if Dental Procedures Are Performed?
Bacterial endocarditis – a disease of the heart's inner lining of the valves — can occur if you have underlying heart issues. An oral bacterium can enter the circulation and settle on damaged heart valves or tissue if there is bleeding in the mouth at any point during the day. This type of infection can harm or even destroy tissue and heart valves.
If you suffer from any of the following conditions, you should exercise extra caution.
Prosthetic (artificial) heart valves
Endocarditis 
Inadequacies in the heart 
Rheumatic fever 
Tell the dentist if you have a cardiac issue and what drugs you are taking for it if any. Your dentist will keep track of your medical history and work with your doctor to ensure that you receive the best possible care.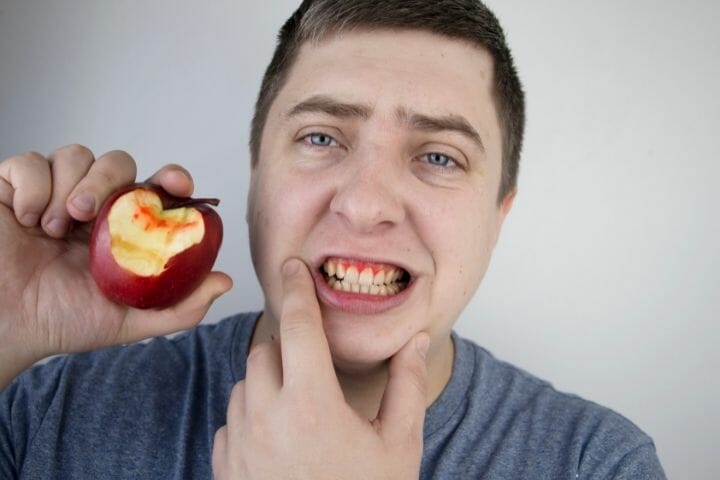 Wrap Up
Dental checkups are a vital part of a healthy mouth, and they should be taken regularly. Gum disease should be treated quickly if you want to preserve your teeth and remain healthy. 
When you take steps to maintain good oral health, your entire health improves as well. As a result, cleaning and flossing your teeth a bit more regularly is perfectly acceptable. Everyone appreciates having a healthy mouth, and your heart might appreciate it as well.
Please let us know if there's anything you think we've missed or if you have any suggestions for how we can improve this guide. Please share it with others and mention us on your social networking sites if you appreciate the information.