Have you learned that dental amalgam fillings can be toxic, and you should get them removed? This article will answer all your questions about the procedure, costs, and how to get it covered by insurance
Many people use fillings as a way to prevent further tooth decay. Dentists use many different types of filling to seal a cavity or hole in the tooth. While it's a fairly common cure for cavities, some people may feel some discomfort and mild pain after the procedure.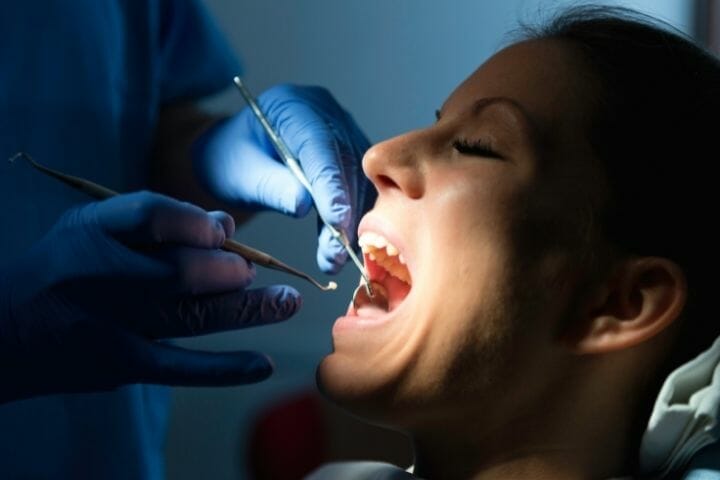 If you are willing to get the filling and experience pain after the process, you should let your dentist know. According to the American Dental Association, the amalgam fillings will need to be replaced after some time because the material wears down significantly. 
Your dentist may suggest removing them after finding your fillings in terrible condition. However, most people with Medicare beneficiaries don't know if they can get coverage for the removal procedure of their amalgam fillings. 
Does Medicare Cover Medically Necessary Dental Work?
Medicare covers many medically necessary dental procedures, including tooth extractions as a part of reconstructive jaw surgery when you occur in an accident. 
Medicare also pays for your oral examination, excluding your treatment. Medicare Part A and B offer coverage for whole dental services if required for another medical procedure. 
However, Medicare does not make the payment for routine dental care such as fillings, cleanings, root canals, and extractions. 
Are Amalgam Fillings Covered by Medicare?
Amalgam is a silver mixture of three metals, including mercury, tin, and copper. This composition of the metal is durable and suitable for the back molars. You can also get other options for tooth fillings, such as gold fillings, composite fillings, and glass ionomer fillings. 
Medicare pays for medically necessary dental services, excluding routine dental services.  Unfortunately, the Medicare coverage plan does not pay for your amalgam fillings and their removal process. 
However, if it is necessary to remove your fillings for another medical procedure, Medicare may make the payment for your removal of amalgam fillings.
Amalgam fillings may release a tiny amount of mercury vapor during removal, but it does not cause toxicity. However, some people, including pregnant women, people with impaired kidney function or allergy to amalgam fillings, have more risk of experiencing the adverse effects of mercury vapor. 
Their dentist may advise them to remove their current amalgam fillings. You can get a standalone plan for your dental services to help subsidize the cost of receiving the dental services, such as placement or removal of amalgam fillings. 
What Dental Services Are Covered by Medicare Part B?
Part B covers the payment for dental exams that a person may need to get done before heart valve replacement or kidney transplant. Medicare Part B provides you a cover on the dental services mainly performed by a physician that are an integrated part of another necessary covered procedure. 
However, you may get no coverage for the regular care, removal, treatment, or replacement of your teeth. Some integrated medical procedures include:
Need of extractions to prepare radiation treatments involving the jaw.
Oral dental exams before kidney transplant
Outpatient exams are necessary before an oral surgery
Reconstruction of the jaw after an accident.
Other dental services coverage that Medicare Part B does not include:
Dental cleanings
Invisible aligners
Root canal treatment
Abscess Tooth
Many people in America with medicare beneficiaries don't have dental insurance on the other dental services. You can get coverage on your other dental services through independent senior dental plans if you want coverage.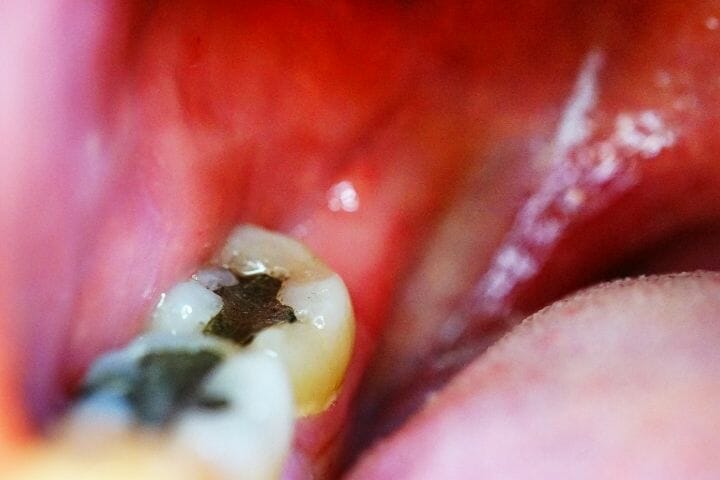 What Is Durable Medical Equipment(DME) Covered by Medicare?
Generally, Medicare covers your DME as they are reusable. However, you have to pay 20% of it while Medicare pays 80%. Medicare covers the following durable medical equipment including:
Blood sugar monitors
Blood sugar test strips
Pressure-reducing beds 
Mattresses used to reduce bed sores
Crutches
Commode chair
Canes
Hospital beds
Continuous passive motion machines
Walkers
Manual wheelchairs or power wheelchairs
Continuous Positive Airway Pressure (CPAP) devices
Oxygen equipment and accessories
Infusion pumps and supplies
Traction equipment
Suction pumps
Nebulizers and certain nebulizer medications
Patient lifts
Benefits of Removing Your Amalgam Fillings
If you are a Medicare beneficiary or not, you should consider removing your amalgam fillings as you can get many benefits from removing these silver fillings. Some help you get from removing your fillings include:
When you get amalgam fillings, they release mercury vapor when you chew gum or eat grains or other hard food. The mercury vapor can increase the toxicity level in your mouth. With the removal of your fillings, you can prevent growing exposure and contact with mercury. 
You can relax when you remove your fillings, knowing that your mouth is now free of toxic elements. You can get peace of mind after removing these fillings.
If you notice any symptoms associated with mercury poisoning, you should remove your current fillings. After removing it, you may feel less or no signs of mercury poisoning.
If you are self-conscious about the silver fillings in your teeth and worry that your silver fillings may get noticed by people, you should replace them with natural-looking composite fillings. After replacing them with fillings with great aesthetic benefits, you can become more confident about your look. 
What Is The Cost of a Dental Amalgam Filling Removal Procedure?
The price range for removing mercury filling may vary at different dental clinics. Dentists advise their patients to go through oral exams before starting their dental treatment. The regular exam, including intraoral pictures, x-rays, and dental history, will cost separately. 
Factors that affect the cost of dental procedure to remove amalgam filling includes:
The size of the mercury filling(s).
The number of silver fillings a person needs to have removed.
The location of the metal filling(s).
The average cost for removing fillings per tooth is $250. However, the price may go up according to your metal fillings' number, location, size, and condition. 
When Should You Get Your Dental Amalgam Fillings Removed?
The amalgam fillings usually stay in good shape for a long time; you can replace them with composite material if you want. 
However, when your amalgam filling starts leaking, you should get medical attention and get the filling removed by the dentist. When you are concerned about the risk of mercury in your fillings, you can get your fillings removed. 
Removing the filling depends on your needs and preference; you can also remove your filling in good conditions. However, the state of your fillings may get worse by the constant chewing, brushing, grinding, or drinking hot drinks during the placement procedure.
If you decide to get rid of silver fillings, you should call a specialized dentist as they can perform the removal procedure with utmost safety.
How Do You Remove Amalgam Fillings?
If you face some difficulties with your amalgam fillings, you should get them removed after consulting your dentist. Some people experience leaking in their silver fillings, and they ingest some mercury which causes high levels of heavy metal toxicity in their body and affects their immune system. People who ingest mercury experience anemia, appetite loss, and low resistance to infections. 
If you are suffering from mercury toxicity, you can get a professional dentist to remove your fillings and replace them with composite fillings. However, the procedures need careful planning and unique equipment and devices.
Dentists use the following method during removal procedures includes:
Dentists put safety glasses on their patient's eyes to protect them.
Professionals provide their patient's pure oxygen to breathe through a nasal cavity.
Dentists place a rubber dam over their patient's mouths. 
Dentists place powdered charcoal and chlorella under the rubber dam. 
How To Lower the Cost for Your Amalgam Filling's Removal?
Most people find ways to save money on their dental services. You can also get help paying your dental bills; some available options for you include:
A stand-alone dental plan
A Medicare Advantage plan, including dental coverage
A dental discount plan from a dentist
A dental clinic with reduced costs
A financing plan
A dental schools
With these options, you can get the removal of amalgam fillings at a lower cost.
How To Get Dental Benefits on Medicare?
If you're a person looking for a way to stop your dental bills from going up, you should get dental benefits on Medicare. You may get many dental issues as you grow older; it is best to have insurance on your dental services. 
Many dental treatments, including extractions, crowns, gum surgery, dentures, and implants, are costly. You should invest in a dental plan to help you with your expenses and make it effortless to afford primary dental treatment. 
Generally, dental plans can cost you from $9 to more than $63 per month. However, you can receive the average plan at $35 per month on Medicare. You can also check other dental plans and select the best according to your needs. 
Summing up
Medicare covers the necessary medical part of dental services. Unfortunately, it does not cover other dental procedures, including fillings, crowns, and dentures. 
However, in part B of the Medicare coverage service, you get a chance to remove your fillings or teeth if you need other medical treatment or procedures. You can benefit from Medicare Advantage plans with different parts of dental care.  
We hope this article was able to give you all the necessary information that you needed about your dental amalgam fillings and their removal. If you have further queries or questions, do write to us and we will try to answer them to the best of our ability.
Do please share this article with others on social media so that they too can get this knowledge.