Is a loved one about to undergo shoulder surgery? This caregiver's guide to managing shoulder replacement patients will help you understand exactly how to care for and support them in their time of need
It has been estimated (by the Agency of Healthcare Research and Quality) that more than 50,000 people in the US get shoulder replacement every year. The number is relatively higher than knee and hip replacement surgery in the country. The impact of aging and injuries on the shoulder seems to be more than other body parts, and it isn't easy to recover once the operation is done.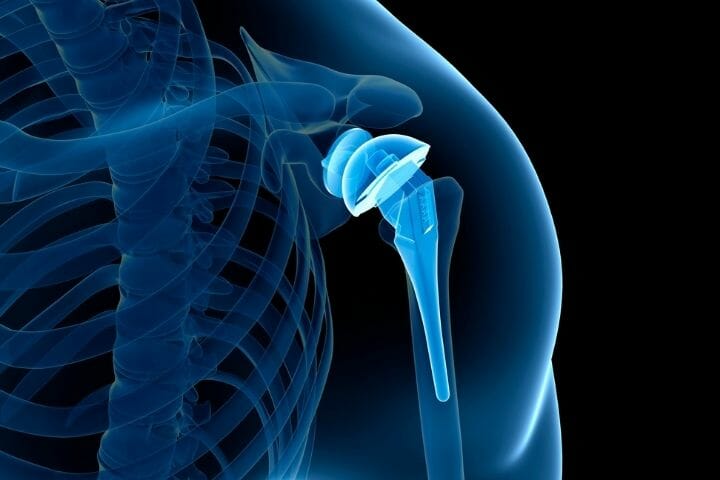 This surgery also demands you to take complete bed rest for at least a week or two. So, yes, you will need a caregiver to run your chores for the time being – this is where the role of caregiver knocks the door – and we are here to help you with this comprehensive guide. 
Understanding Shoulder Replacement
Surgery of any kind takes its toll on the body, and shoulder replacement is no different, and it requires a humongous amount of care and compassion towards the body. Thus, you cannot take care of your body if you do not understand what shoulder replacement is – well, it is operated to remove the damaged ball and socket joint of the shoulder and replace the same with a metal ball and plastic socket. 
People above 50 usually go for this surgery due to the unbearable pain and stiffness in the shoulder and close-by area (generally caused by osteoarthritis). 
When Should You Consider Shoulder Replacement Surgery?
When your doctor recommends you to an orthopedic surgeon, trust that there are chances of you going through surgery. Once you meet the surgeon, he shall do a check-up and recommend an X-ray of the affected area, and if it deems fit and the only option, they would recommend surgery. 
Shoulder pain and stiffness are generally treated with medication and physical therapy. However, surgery is needed when –
Prior shoulder surgery was unsuccessful.
Severe shoulder pain that refuses to go, even after painkillers and therapy (generally caused by rheumatoid arthritis).
Severe shoulder injury or fracture 
Osteoarthritis 
Rotator cuff disease 
Osteonecrosis of the shoulder
If your orthopedic has suggested a total shoulder replacement or arthroplasty, then you must get it done sooner or later.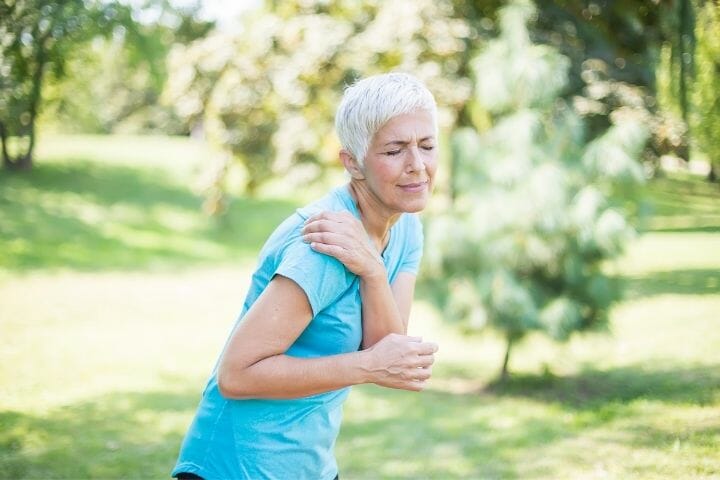 Risks Involved in the Surgery
Every major surgery comes with a bag of risks and recoveries. While your loved one will mostly reap the benefits after shoulder arthroplasty, there are some risks involved with it as well, and you must know about them.
Risk of infection
Antibiotics in every surgery are given to reduce disease risk. While most patients are treated with antibiotics, the condition may result after the shoulder is operated on and replaced in some rare cases.
Misalignment of prosthetic
Sometimes, the prosthetic is not sufficiently secured in the bone and thus, ends up getting loose or misaligned after the surgery is complete. While many patients can't tell if the prosthetic is open in their bones, many feel stiffness and pain, even after the surgery. 
Reaction to anesthesia
Some people show a specific type of reaction towards anesthesia, which is given to you by a professional before you are operated on to relax them and ease away the pain. One can feel nauseous, vomit, or have a headache as the side-effect of taking anesthesia. However, the side effects clear out after a few hours or a day. 
Blood clots
If not paid attention, a blood clot can break free from the vein and lead to a life-threatening situation known as pulmonary embolism. This is why the doctor checks the cardiovascular functions and weight before the procedure to give the patient a blood thinner to keep the blood flowing. 
Continuation of pain
The worst risk of it all is that the pain of your loved one might remain persistent even after the surgery.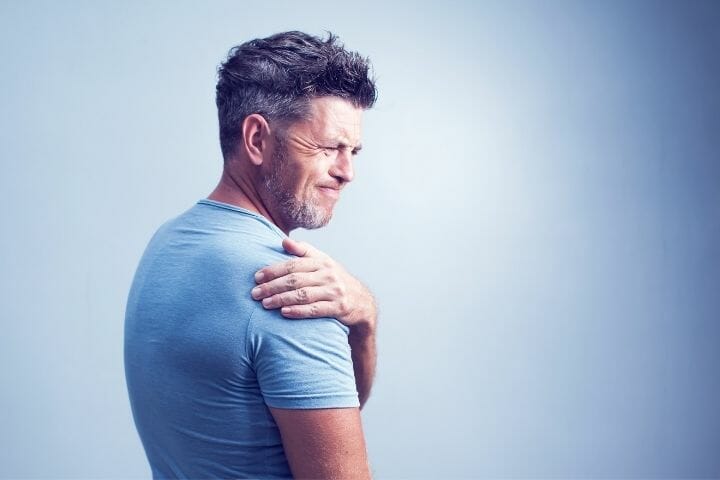 How To Prepare for This Surgery
As a caregiver, you must learn, research, and educate yourself thoroughly about the benefits, procedure, and risk that your loved one will have to go through. This is the very beginning of the preparation of the surgery. 
Preparations prior to surgery
As a caregiver, you must constantly touch with the patient and exchange all the essential contacts/ information/documents related to the surgery. You must know everything required from the time of the initial exam till the patient's recovery. 
It is also essential on the caregiver's part to accompany their loved one to the doctor's appointment not only because they might need moral support but also because you must be aware of the exact situation. 
You must be ready to pick and drive them to the hospital from their home. It is suggested that if it is possible for you, move into their place for a while to be with them from the beginning till the recovery time. If not, inform them about the same and assure them that you will be there throughout the procedure.
Prepare a list of what you will have to bring to the hospital on the surgery day. It can be toiletries, loose clothes, slippers, personal devices, cell phones, books, etc. 
On the day of surgery, please pick them up and report them to the hospital per your surgeon's instructions. Be there before time and check-in your room. Choosing a hospital that suits your lifestyle/needs is also essential, such as WIFI availability, smoke-free campus, privacy, etc.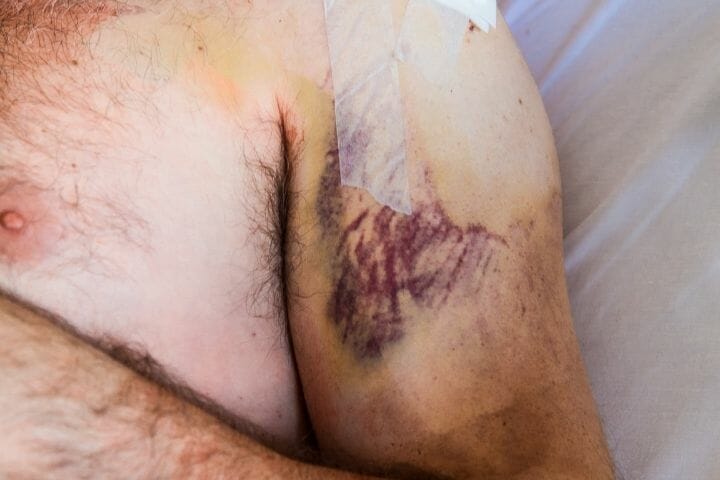 What to expect after surgery?
Once your loved one is out of the surgery room, they will be cared for in the nursing room for a few hours. Their blood pressure, nerves, and other requirements will be checked. If everything seems all right, they will be moved to post-operative care and given a shoulder immobilizer to support the surgical arm. 
You will then be given instructions about taking care of the patient. The doctors or nurses will ask you to exercise every day, the meals they should have, the time and procedure of taking medicines, etc. 
Once the formalities are over, you will be allowed to drive back home. Ensure that you have collected all the belongings, documents, medicines, etc. 
You might like to read: What to Expect After Shoulder Surgery
Post-Operative Care
Now will be the time when a caregiver's responsibility surfaces for real. It would help to clear the house from all the unnecessary items that can potentially hurt the patient. For example, remove the stairs from any unwanted clutter, so the patient can walk comfortably without the risk of falling. There will be a lot more to take care of at home, and we have mentioned it all in this section for the perusal of the caregiver. 
When it comes to post-operative care of the patient, you must focus on making it the safest place for the patient. Thus, here are a few ways in which you can contribute –
Remove all the cords and wires from the walking area. 
Replace the rugs with slip-proof mats and carpets.
Keep the most-used items by the patient within their reach.
Put extra pillows in their bed to sleep comfortably with their surgical arm on the cushions.
Keep the room and bath area of the patient well-lit.
Bring a straight-back chair that allows them to comfortably sit if they are tired of sitting in the bed all day. 
Make sure you accompany them when they are bored.
Make sure to walk them to the washroom for the first few days. 
Remind them to be careful whenever they leave the bed but don't be annoying. 
Please keep checking in with them in case they need anything
Watch movies with them, take them out for a walk, or share a cup of tea/coffee
You might like to read: How To Recover From Shoulder Surgery Faster
Apart from the above reminders, you can also help them groom, change apparel, move in and out of bed, etc. The best way to help them is to ask them if they need anything. Let them know that even if you are in some other corner of the house or outside, they can always give you a call, and you will be there for them.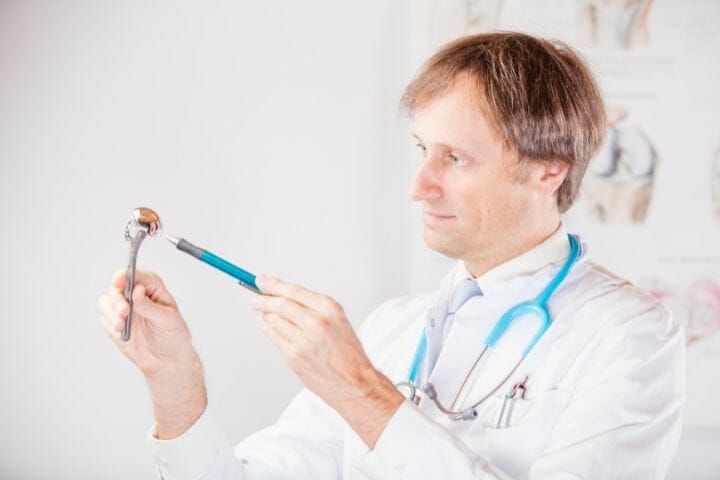 Post-Surgery Responsibilities of the Caregiver
As mentioned already, the caregiver's responsibility, in the truest sense, starts after the surgery and for about a week or two. There is a lot to carry on your shoulders, from talking to the doctor to remembering the post-surgery dos and don'ts.
However, nothing can stop a determined caregiver who loves their friends and family so much! So, without further ado, here are some of the things to remember after the surgery of your loved one.
Keep an eye on the incision throughout the recovery period. 
It is essential to keep a check on the incision on the patient's shoulder so that you do not miss any redness or swelling in the area. Keep asking the patient if they are experiencing any pain in the arm for the first week.
If any of these signs appear, immediately connect with the surgeon and take them to the hospital, if needed. Some minor bleeding is normal. However, if the patient has a fever, call the doctor right away. 
Follow the post-surgery instructions provided by the doctor. 
The doctor gives specific instructions to the patient and their caregivers once discharged from the hospital.
Doctors generally provide the necessary information in writing, and most of it always has to do with the medication to avoid the risk of blood clots and vessel damage. There are also pain-relievers and anti-inflammatory drugs that should be taken as and when required or mentioned by the doctor. 
For the first week, it would be difficult for your loved one to keep a check on their medication schedule. Thus, you need to take the responsibility of giving them medicines and follow other instructions from the doctor. 
You might like to read: 8 Best Ice Machines For Shoulder Surgery
Physical therapy 
One of the most critical components of the patient's recovery is physical therapy and exercise. You must strictly follow the exercise routine suggested by the doctor or the therapist. Remember that physical therapy is the most crucial part of the patient's recovery time. 
While you must make your loved one practice the exercise routine daily, you must also check that they do not overdo or exert themselves, for it can also have adverse effects. Only do what's required and request them not unnecessarily push themselves for quick results. 
After your first follow-up appointment, the doctor shall modify the routine, and it will become easier for the patient to practice it without the help of a caretaker.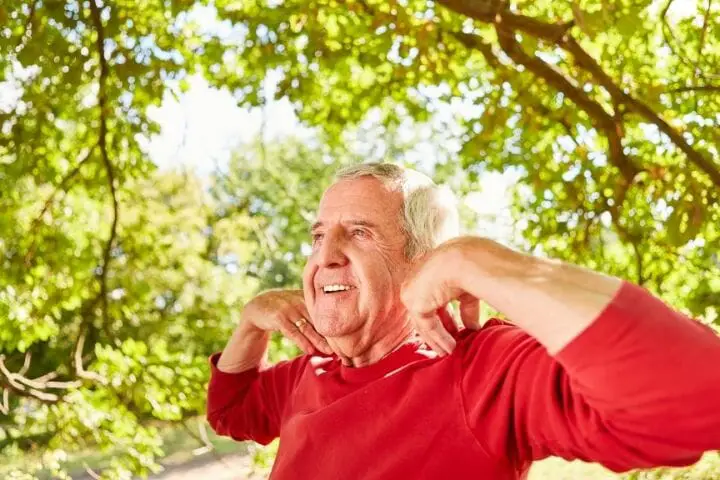 Prevent infection 
One of the few risks of total shoulder replacement surgery is to keep the patient safe from infections. For this very reason, you should request the visitors to sanitize their hands before meeting your loved one. In Covid-19, it is very natural for you to expect people to sanitize their hands anyway, and thus, requesting the same won't be a problem. 
Healthy diet 
As their caretaker, you must also make sure that your loved one eats leafy vegetables, protein, fruits, and other fiber-rich food, to get their strength wholly back to heal their shoulder. Ask the doctor about the patient's diet for them to accelerate their recovery.
For how long should you stay with them?
 The recovery time of shoulder replacement varies from person to person, and however, it takes somewhere around a week to a month to run their chores. So, please stay with them for at least a week before going back to your place. If it is difficult for you to stay for a week, maybe you can arrange with another family member or a friend, who can fill in for you. 
You might like to read: 7 Best Workout Equipment After Shoulder Surgery
Wrapping Up
It generally takes about six months to completely heal from the shoulder replacement surgery. While you cannot live with them for that long, especially if you are a working individual, you can surely be there in the first few days after the surgery, and for this, we are sure your loved one will be grateful. 
So, go through this guide and learn everything that requires you to be present with them as they successfully recover from the pain and progress towards healing.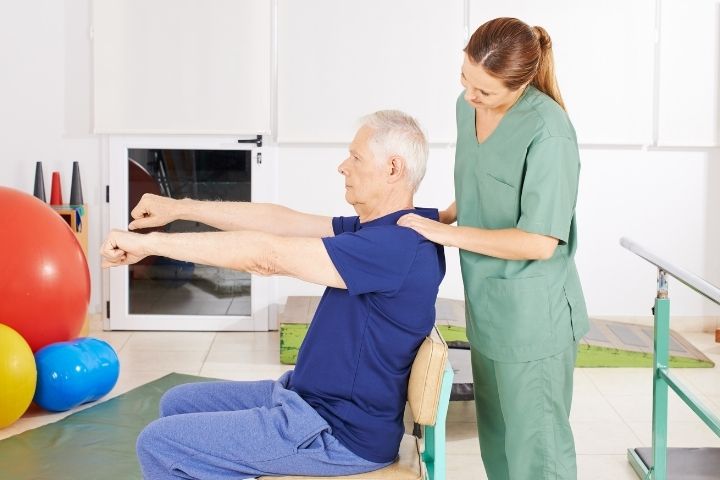 We hope you found the information, tips, and guidance given here useful to help your loved one recover from shoulder surgery. If you have any queries or questions about this guide, you are free to drop us a word, and we will get back to you quickly with our answers.
As always, please feel free to disseminate this information to others like you who are in need of guidance to help your loved one. Please share the content on your social media handles and also within your groups to ensure that every shoulder surgery patient should get the help and care that they need.