Interested in understanding more about culture swabs? Know what is a BBL culture swab used for? Let's find out.
Experts in diagnostic sample examination use BBL Culture Swab as an excellent specimen collection and transport device. Doctors have used it for more than 60 years as the most trusted culture swabs for selecting, collecting, and transporting specimens.
Diagnostic experts used these swabs for the collection of the throat, wound, skin, and vaginal samples. The BBL Culture Swabs Collection and Transport System collects and transports both aerobes and anaerobes.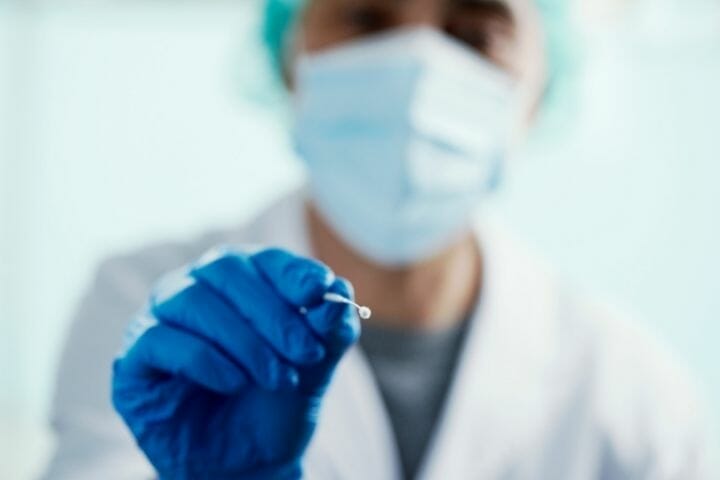 BBL Culture Swab manufacturers design these swabs for patient comfort during injury sample collection. They come with liquid amies that create airtight seals in a swab. Clinicians also use them for everyday and unique specimen collection and safe transport in the laboratory.
Because of the ongoing Covid-19 pandemic, experts now use these swab packs for testing viruses in patients and doctors. Research suggests that BBL Culture Swabs are superior to competition transport swabs when used for microorganism recovery like anaerobic organisms.
What Is a BBL Culture Swab?
Becton Dickinson designed and developed the BBL Culture Swab to offer the best performance for aerobic transport. This lab swab is one of the best swab collection and transport devices among the swab transport devices.
The BBL Culture Swab comes with a gel that supports microbial recovery like a bacterium cell. Experts approve using BBL Culture Swab to collect and transport common microorganisms, including Clostridium perfringens, S. Pyogenes, N. gonorrhea, Peptostreptococcus anaerobius, C. perfingers, C. difficile, H. influenzae, S. pneumoniae, eubacterium lentum, and more organisms.
The BBL Culture Swab includes enhanced performance packaging and product design that protect most specimens in the laboratory.
You might like to read: Best Stage 1 Faja For BBL
BBL Culture Swab Specification
The BBL Culture Swab is known for enhanced performance packaging that consists of three layers of packing that sterilize and protect the swab from any possible outside damage.
The packaging of the BBL Culture Swab include:
Nitrogen blanket: The swaps come in packaging that factories flush with nitrogen gas. The gas helps prevent unwanted oxidation of media during the storage process. The blanket assures optimal performance.
Waterproof, multilayer film package: This layer protects the media from any evaporation during the storage.
Vi-Pak foil wrap: It protects the media from the unwanted occurrence of oxidation and exposure to moisture. It comes in double seals of nitrogen blanket.
Optimal Product Design includes:
Double-action security cap that makes it a watertight seal to prevent dried-out or leakage of the liquid samples. Hence, doctors use it with more safety.
A color-coded cap helps make it easy to identify and differentiate between the products for separate applications.
Five ¼" long shaft that reaches challenging sampling areas quickly.
Soft rayon or polyester tip non-toxic to fragile microorganisms like anaerobic bacteria is also harmless to patients.
Round-bottom tube design helps allow the transport tube to stand upright in traditional racks for smooth processing. There are no sharp edges that cause puncture sterile peel packs.
The tamper-evident seal guarantees only single-use and product integrity. This swab is suitable for one-time use.
A large polyurethane sponge works as a perfect reservoir for liquid samples transport and is non-toxic to bacteria.
Methods To Use a Swab
These swabs by BD are ideal for the recovery of organisms and incubations. Lab researchers evaluate organisms that will be viable for 24 hours to 48 hours of incubation at room temperature.
In the lab, when the expert uses this swab for incubation, the separate colony of organisms is stored in each swab for an average colony count of 24 hours to 48 hours. The settlements are counted on plates with 30 to 300 countable colonies.
Experts inoculate swabs from each system with 0.15 mL of 108 and 107 concentrations of each organism, usually at a given time point of 0, 24, and 48 hours. Place all the swabs in their respective transport systems and store them at room temperature for further recovery.
After this period, the expert diagnostic prepares the grain stains using a transport tube. They use a transport tube for 15 seconds and place the liquid transport medium in a clean glass slide. All slides should be dried out and prepared for staining.
You might like to read: Best Stage 2 Faja For BBL
How Accurate Is BBL Culture Swab Testing?
In most labs, expert diagnosticians use BBL Culture Swab as they can use it for gram staining. Experts believe that these swabs are accurate for use because of medium-free transport and excellent recovery.
The medium-free nature of the system helps prevent the interference or dilution of specimens that may present or be in contact with transport media devices. According to a study on BBL Culture Swab, the researcher found that these swabs provide excellent recovery of clinical aerobic and anaerobic bacteria for up to 48 hours after its collection.
With this BD swap's excellent accuracy, doctors are sure to provide their patient's accurate reports and help them in their recovery. It also helps lab technicians to get a perfect specimen for their research.
The different color-coded caps help identify the collection, the media, and specimen transport. The swab usually comes in Red, Blue, and Green tops for collecting different samples.
Doctors also use other alternatives to BBL Culture Swab.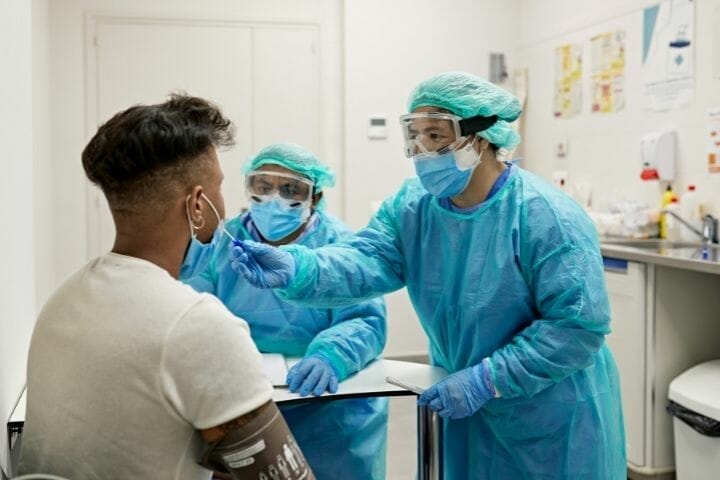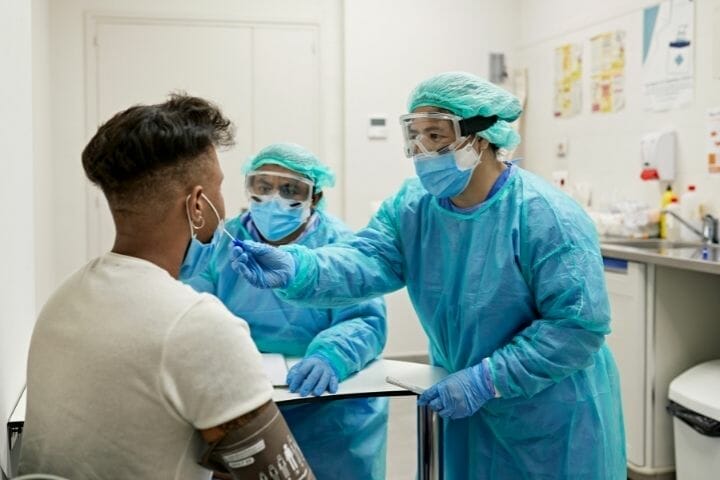 Precautions While Using BBL Culture Swab
Use exam gloves for optimal containment when testing or collecting specimens.
Tissues or aspirates are the best specimens for the recovery of pathogens.
Ensure the patient is in a comfortable and secure position.
Remove swab and insert into transport medium or vial.
Safely dispose of used swabs.
Do not use the same swab for the collection of another specimen.
A Rapid Bacterial Antigen Test Is a Good Option for Culture Swabs.
The BD designed BBL Culture Swab for rapid bacterial antigen test. The swabs are perfect for anaerobic culture as it ceases the occurrence of oxidation thanks to their gel-based transport system. They have the best performance for transporting specimens and general laboratory use.
Generally, the package of 50 units of swabs is available for the different collection and transport of specimens. These clinical swabs are best for gram staining procedures as they cause no interference or dilution from the transport medium.