American Diabetes month is a unique way to create awareness about the diabetes epidemic in the US.
Do you know that more than 34 million people in the US have diabetes, and one amongst the five has no idea about the same?
This alone gives an idea of how little we know about the symptoms and risks related to diabetes. Yes, it has become an epidemic in the country, and thus, it is essential to become aware of this condition.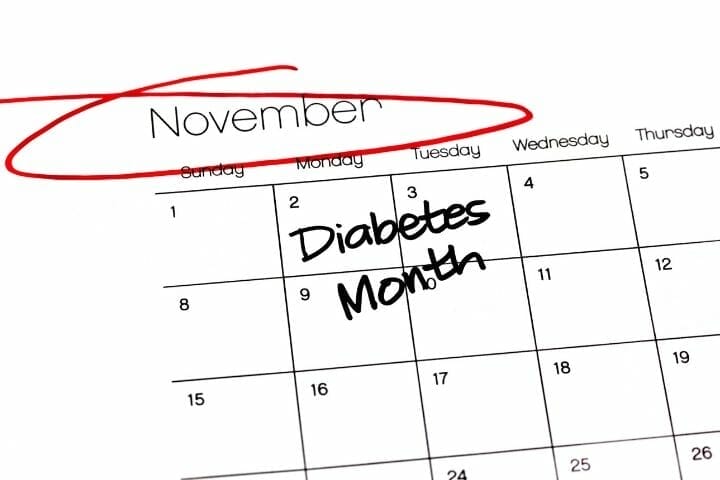 The cases of diabetes in Americans are increasing by leaps and bounds. So much so that it is now the 7th leading cause of death in the US. Thus, one should learn about this condition and follow all the measures to prevent it.
One way to educate yourself about diabetes is through the American Diabetes Month initiative – let's know more about it in this article.
Why Is Awareness About Diabetes Critical?
There are several reasons to create awareness about diabetes and all the risks that come with it. In the last 20 years, the number of people diagnosed with diabetes in the US has doubled.
Also, the medical cost and living expense of diabetic people is unusually higher than those who do not suffer from it. The cases of diabetes also go unreported in the country, and since people do not know about the signs and symptoms of it, they do not take it seriously until they start to suffer.
Everyone has the right to remain healthy and happy throughout their lives. Even if a person benefits and diagnoses diabetes during American Diabetes Month, we feel the job has been done and needs to be continued for a long time.
What Is American Diabetes Month?
American Diabetes Month is an initiative sponsored by the American Diabetes Association (ADA) to educate the world about this condition and how living with diabetes feels.
November is when this initiative is celebrated, and people can join special events to learn about diabetes. You can also get a diagnosis for yourself or your loved ones and contribute to the promotion of this event on social media and offline.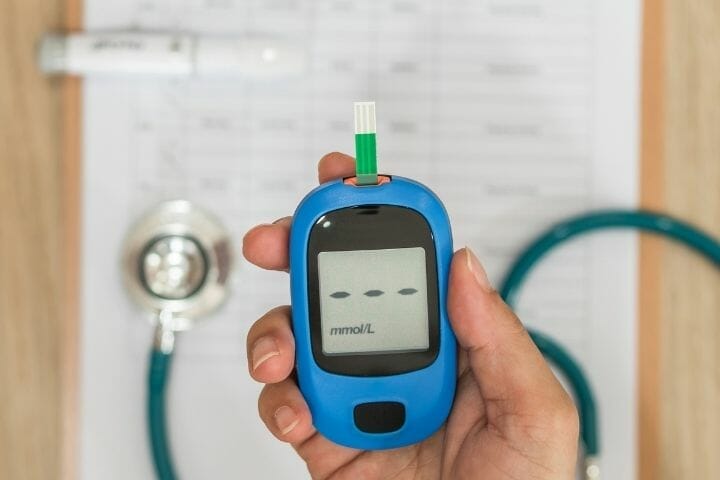 What Is Prediabetes?
For those who don't know, prediabetes is a condition where the person's blood sugar is higher than normal, but they are still not technically Type 2 diabetic. It is like a wake-up call to consider living a healthy life and get healthier before it's too late.
How To Prevent/Delay Type 2 Diabetes
The best way to keep yourself protected from type 2 diabetes is to make intentional and meaningful lifestyle changes. Some of the essential changes that you should make include the following –
Eat healthy
Switch from packaged food to high-energy meals, including non-starchy vegetables, fruits, lean proteins, and whole-grain items (brown rice, oatmeal, etc.).
Keep your weight in check
It is vital to maintain your weight to avoid diabetes. If a person has type 2 diabetes, they have to lose weight to balance their blood sugar level. Thus, a prediabetic person should, in any case, lose at least 5% of their total weight to keep themselves protected from the diagnosis.
Keep your body moving
Our bodies are designed to move now and then. Thus, it is essential to continue with our physical activity to keep diabetes away and keep our minds positive and robust. Moving can be anything from practicing yoga to walking in the park. Even if you aren't into rigorous work-out, it is okay. Just move your body physically from time to time.
Free yourself from negative thoughts
It is essential to keep the negative and obsolete beliefs at bay. Yes, it can be challenging since we are programmed to believe otherwise, but it is possible. Try mediation, journaling your thoughts, affirmations, etc., to keep your opinion active and positive.
Gratitude for the present moment also helps chase unwanted thoughts and fill you with positive energy. This recharges and rejuvenates you to take up the treatment positively.
What Should Caregivers Know About Diabetes?
For a caregiver, taking care of someone with diabetes will include many daily tasks. They will have to help the patient with their routine. The good thing is that a diabetic person already has a routine curated by their director, and all you have to do is help them follow it.
About diabetes, a caregiver should know the signs of its worsening, things to avoid, the risks, the diet for the patient, the exercise, and the dos and not-dos. For this reason, you will have to educate yourself about the topic inside out. The more you know about it, the more it will help you.
For this reason, you can attend the various events, camps, booths, and diabetes-care centers during American Diabetes Month every November. You can ask as many questions as you want and get all the answers correctly and intentionally from the professionals.
Some of the best advice that the caregivers should receive regarding diabetes are mentioned below
Start with reminders
Most people appreciate a reminder and do not hand the entire day's tasks to their caregivers, especially if it's a family member or loved one. Thus, respect their boundaries and ask them to follow their routines wherever you feel they are lagging.
Control stress
Stress can negatively affect blood sugar. Thus, it is essential to notice if the patient is stressed and unusually anxious about every little thing. Try to release their stress and anxiety by keeping the ambiance positive, taking them out for a walk, exercising, having feel-good conversations, etc.
Grooming
People with diabetes need to manage their hygiene since they suffer from many problems like dry mouth, fungus, gum diseases, ingrown toenails, blisters, red spots, dry skin, etc. You must notify the things on their bodies to groom or take care of and inform them about it.
Good diet reminder
A diabetic person should keep their blood sugar levels stable as much as possible. For this reason, they need to take small and healthy meals from time to time throughout the day. Caregivers must remind their patients to take their meals in case they forget.
Support American Diabetes Month
For anyone who wants to contribute or support American Diabetes Month, below are a few suggestions –
Promote and advocate for matters like zero-dollar copay caps, expanded testing, and health coverage for the diabetic person.
Create awareness about diabetes via social media and other mediums.
Connect with groups to encourage diabetic people, join and promote ADA Live with NEI and BeAFriendFriday to support and spread the cause.
Educate yourself and others about diabetes and how to keep it away via a good balance of diet, exercise, and positive thoughts.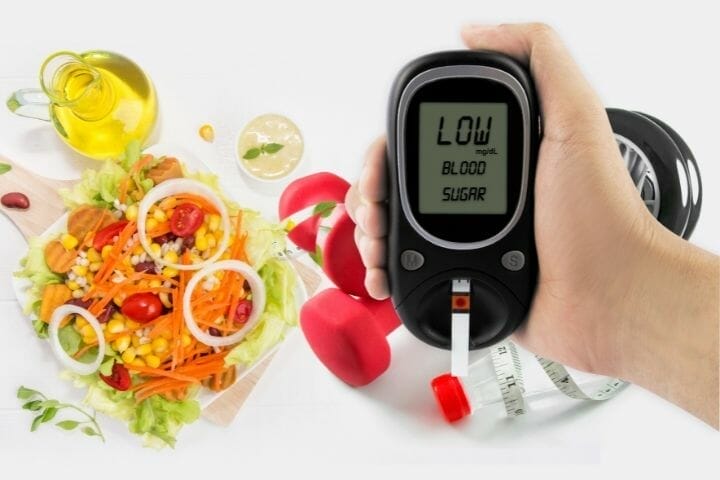 Wrapping Up
Nobody wants to get sick, and however, few of us take the responsibility to take care and love our bodies like they deserve to. In this case, you must keep yourself safe, healthy, and immune to not just diabetes but all types of physical and mental diseases.
Remember, you are a strong person, and only by making small changes in your routines and help from others can you completely reverse type 2 diabetes. Keep supporting initiatives like American Diabetes Month and educating yourself and others about diabetes, its signs, risks, and ways to keep it at bay.
We hope you liked the information on American Diabetes Month. Please share the content with others who are looking to celebrate this initiative and encourage people to participate in the various activities that spread information about this deadly epidemic.