Smart homes can detect falls, mood changes, monitor security, and even make coffee for you! Here are some tips to update your parents house to a smart home ready for tomorrow
Throughout our lives, our parents show their love and concern for us. However, they will inevitably require our help at some point. Quite a few of us were astonished at how rapidly COVID-19 pushed the timeline forward.
One other thing to worry about at night may be the well-being of our parents. And the sleepless nights are merely the beginning of the experience. Caregivers and those who offer unpaid care to family members, friends, and neighbors know how difficult it may be.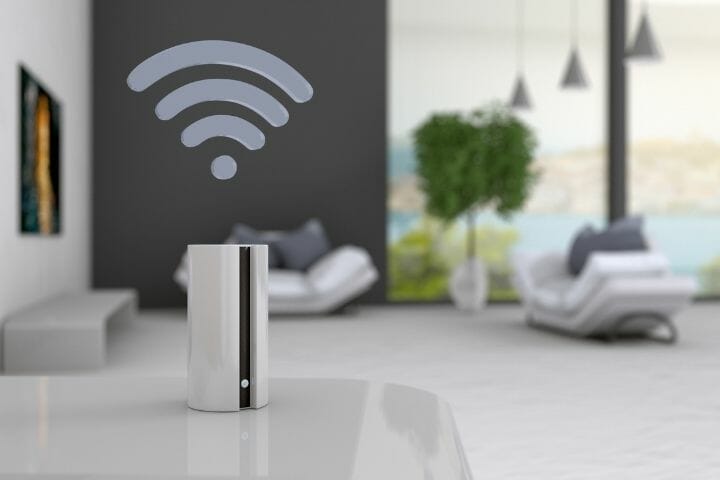 The Family Caregiver Alliance estimated that 43.8 million Americans contribute 37.5 billion hrs of care each year for their elderly relatives and friends. 9 out of 10 elderly Americans prefer to grow older at home instead of in a care institution or a "home"
Whether it's a parent or a close family member, caring for a loved one can be both satisfying and exhausting. Why not offer that particular someone in your life something to make their life a little bit more bearable?
So why not give your elderly parents a smart house and the peace of mind that comes with it as a gift? Adopt these new smart home technologies that can bring a bit of joy to the lives of your loved ones every day.
Smart Home For Seniors
Elderly people who live independently or have issues related to health may find their houses risky as they age. Moving to an assisted living center is typically motivated by the higher risk of injury or falls or the inability to carry out everyday tasks properly. In this case, a smart home can be of great use.
With the aid of smart home security systems, linked sensors, and a slew of other smart home gadgets, seniors can face many of the difficulties that come with aging while still being comfortable and safe in their own homes. With today's smart technology, we can design a home that we can remain in for (nearly) all of our futures.
Here, we explore some of the tips for technologies that you can place in your house or the house of an older parent to make it not only safer but also more compassionate.
1. Wireless LAN Mesh Networks
Aging in place technology has become more feasible because of the introduction of Mesh WiFi. This solution employs numerous routers working together to deliver increased Internet speed to every part of your home.
Connected gadgets that function consistently across your house are now a reality thanks to advancements in wireless technology. Google, Eero (now purchased by Amazon), and Samsung all have mesh systems that can provide this kind of high-powered networking.
The system is a smart home hub that provides a variety of connected devices, incorporating sensors that may assist in monitoring movement in your house (or lack thereof) to inform a family member or caretaker if there is an issue.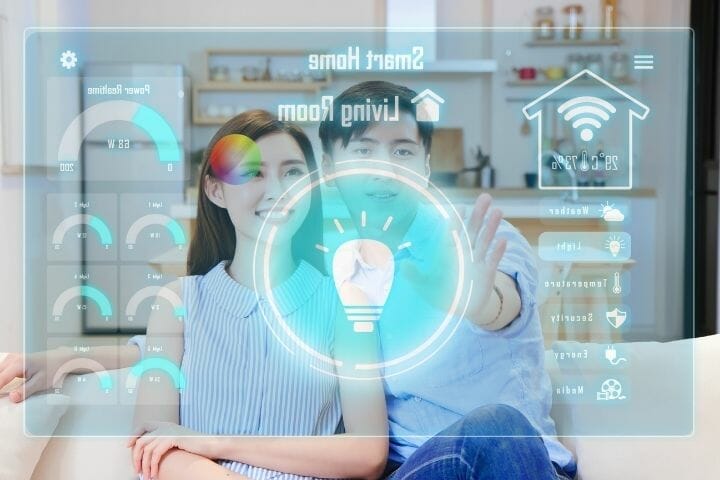 2. Smart Security Monitoring
Elderly individuals who live alone sometimes worry about their safety from intruders and natural calamities like fire and flooding. In the event of a break-in, a smart security system like Abode's may be utilized to screen doors, windows, and movements, activating an alarm that can alert authorities and caretakers to the situation.
In addition to working with smoke sensors, this system is also compatible with freeze/temperature sensors and flood sensors. With an Abode system shared with a caregiver, that person may check-in through a smartphone app and be sure that there is no smoke or carbon monoxide present, that the temperature is acceptable, and that all of the doors and windows have been locked.
3. Smart Lighting
One of the first features of a smart home is likely to be smart lighting. If you're looking for more than a simple, smart bulb, you'll need to invest in a hub and some detectors as well. As long as you make sure, the brands you're combining will work well together, and you may easily switch up them.
Install the smart lights in your parents' corridor between their bedrooms and the bathroom, then connect a sensor to their bedroom doors, and you're done. When they unlock the door at night, the lights will come on. Make sure you set them to dim so that your kids don't get overstimulated.
Rather than wasting power, set the lighting to turn off fifteen minutes after you leave the room. If you use this straightforward approach, you can ensure that your parents don't fear midnight toilet excursions and that they're safe at the very same time.
4. Voice-Activated Virtual Assistants
Amazon Alexa, a voice-activated smart speaker, can help elderly people who live alone. According to the AARP, isolation among older persons costs Medicare $6.7 billion annually.
Smart lights, switches, sensors, door locks, and a slew of other home automation devices can all be controlled using the Echo Plus and Echo Show's built-in hubs. The ability to interact with the smart home by voice is critical in making it comfortable for older citizens. As a result, elders no longer have to contend with the steep learning curve associated with most other types of technology.
5. Smart Sensors That Learn Your Routines
It's possible to put sensors anywhere in your house because they're so little and low-powered. They operate invisibly in the background, keeping an eye on things like movement without drawing attention to themselves as a camera would.
Motion sensors turn on the lights when you enter a room, so you don't have to search for lighting fixtures and don't risk tripping over them or falling over anything in the dark. A bed sensor can notify a caretaker when the bedding is empty, indicating that the individual has moved out of bed and is moving around.
You can switch off the lights, lock your front door and lower your temperature with a smart home "automation." If a medicine cabinet has a touch sensor, it can tell a caregiver how many times it has been accessed.
6. Simplify Your Entry System With Smart Locks
There are a wide variety of smart door locks on the market, and the most typical reason for upgrading is convenience rather than security. If you have parents who are prone to misplacing or missing their keys, this is an absolute need. It's difficult for them to get locked out again with the help of smart locks with keypads.
You may also get alerts on your smartphone when your parents finally get home, and the doors have been opened. You can automate your locks in any method that works best for your family, so think carefully about what works best for you and discover how much simpler your life becomes for a very small investment.
7. Robots: A Prelude to the Future
To wrap things off, let's look ahead to the future and see the possibilities of smart homes. Considering how quickly robot technology is developing, it's not out of the question to think that robots may one day help with some of the more tedious household chores.
Considering how quickly robot technology is developing, it's not out of the question to think that robots may one day help with some of the more tedious household chores.
In fact, Aido Robot is capable of handling everyday housekeeping as well as caring for your parents, indicating that the future is almost here. You won't need to employ caregivers because they can handle all of the fundamental responsibilities.
Smart tech devices for senior safety
While a fully voice-activated smart home with detectors and surveillance that both experts and carers can monitor is ideal for elders in place, there are also more limited options available to target particular challenges such as senior safety.
Walabot Home
Among the primary causes of hospitalization for the elderly, falls are frequently exacerbated by the time it takes for assistance to arrive. A solution to this problem is Walabot Home, a gadget that can immediately call for help if it detects that a user has fallen.
The Walabot employs detectors and radio waves to track movement and detect falls and then creates a two-way communication channel on the device, so there's no need to wear a fall detection device or press a button.
Panic Button
To put it another way, consider the possibility of being stranded alone at home with no one to call for help in the event of an emergency. An elderly citizen's health and well-being might take a significant knock in this situation.
Being able to summon assistance and maintain a sense of security quickly is much easier when a Panic Button is handy. In order to activate the panic alarm, a user needs to pull the ripcord out of the primary system, which may be installed on a nearby wall, and the siren and LED light will begin to flash.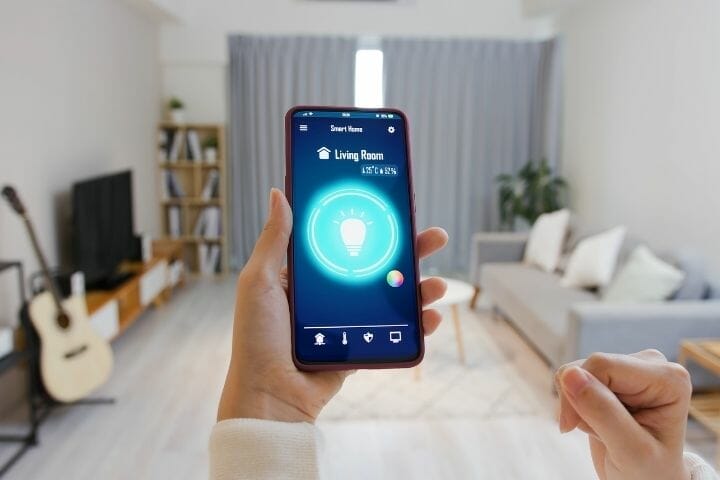 Sense
Sense is an electronic monitoring system that links to the electrical box and may be monitored remotely. The Sense app, which was created to keep tabs on how much energy is being used in a given house, can tell you exactly what gadgets are currently on or off and allow you to switch them off remotely.
Using the app, caregivers can keep an eye on their loved one's home, receiving notifications when devices switch on or off (or if they've remained on or off for a predetermined length of time).
This allows them to watch the usual activity and detect when it hasn't occurred. It is possible to create an alert to notify you if the oven is activated so that if you don't get the alert, you may contact to verify whether all is OK.
June Oven
An excellent option for a senior citizen living alone, this compact countertop oven makes meal preparation easier while increasing their sense of security. A camera in a June oven can detect what's cooking in there and recommend the best method to prepare it.
This takes the guesswork from dinner planning with one-touch and assisted step-by-step cooking programs and a camera. Using Alexa voice control, people with visual impairments can cook autonomously, while caregivers can keep an eye on the June Oven and switch it off remotely if something goes wrong.
Medical Alert Systems
You'll never know if your elderly parents have taken their medications and since you'll always be checking on them. Visual and audio reminders are provided to elders to ensure they take their prescriptions. In addition, these devices may notify caregivers anytime a senior retrieves medication from the pharmacy.
Wearable medical alert systems include watches, wristbands, necklaces, and other accessories. Seniors may use the gadgets to keep tabs on their own activities and get reminders when something needs to be done. Monitoring the pulse rate and sending an alarm to the caregiver is possible with several wearable devices.
Wrap Up
Despite the fact that all of these technologies may appear to be a little intimidating, it's worth thinking about incorporating some smarts into your house as you become older. It costs less than a month in an assisted living community to set up all of these software systems, and they can allow folks who want to stay in their homes as they age to do so for longer.
Technology has a terrible reputation, but the benefits far exceed the downsides when utilized properly and sparingly. Because your smart home can be controlled from a distance, you never have to worry about losing control of the most important things to you.
In order to make this guide better for you and your parents, please let us know about any errors or recommendations you have for smart home automation and security. In the case that you find this content useful, please share it with your social media friends.
We hope this article was able to inspire you to adopt smart technologies that will make life easier for your parents.