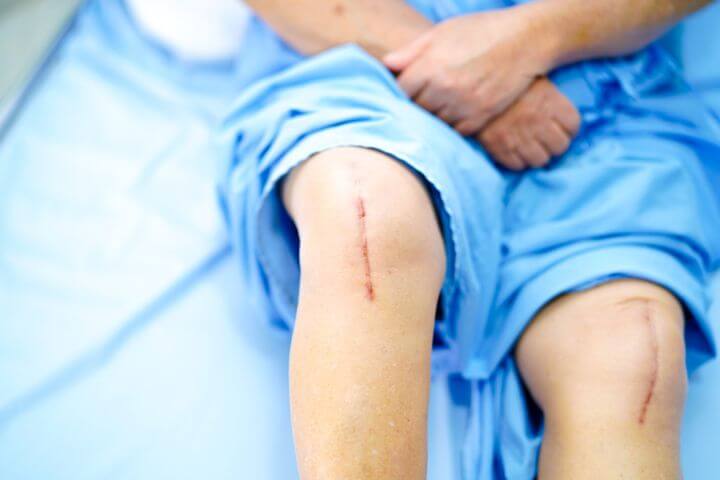 Preparing for your upcoming knee replacement surgery? Fear not, my wonderful patients! As a dedicated orthopedic specialist, I've compiled a list of ten essential items available on Amazon to create your ultimate survival kit. These items will not only inform and empower you but also help get you the best results from surgery. Remember to always check with your surgeon before using any of the items listed. Let's dive in and embrace the journey with confidence:
"Knee Replacement Guidebook": Arm yourself with knowledge! This informative guidebook walks you through pre-surgery exercises and lifestyle adjustments to optimize your outcome. Preparing for surgery is the best way to have a great outcome. Empowerment starts here!
2. "Reacher Grabber Tool": Regain independence effortlessly with this handy tool. It things fall on the ground these tools can make grabbing it very easy. They help you grab objects without bending or straining, making your recovery a breeze.
3. "Comfortable Compression Stockings": Reduce the risk of blood clots and promote circulation with these cozy, medical-grade compression stockings. Comfort meets safety!
4. "Ice Therapy Machine": Say goodbye to traditional ice packs! This innovative device provides cold therapy, reducing swelling and promoting healing. Its large enough to fit over bandages and is reusable. Consider getting a second set of ice bags to keep continuous cold. Chill out in style!
5. "Adjustable Bed Wedge Pillow": Enhance your comfort and aid in proper leg elevation with this versatile wedge pillow. It's a must-have for restful sleep and optimal healing. Leg elevation helps with swelling and can make sleeping more comfortable.
6. "Deluxe Shower Chair": Ensure a safe and relaxing shower experience with this sturdy and adjustable chair. It offers stability and support while preserving your independence. Sometimes standing up in the shower can be very difficult after surgery. Its nice to be able to relax and take some weight off the leg as you take a warm shower.
7. "Non-Slip Bath Mats": Transform your bathroom into a slip-free zone! These mats offer a secure footing, reducing the risk of falls and enhancing your peace of mind. Slips and falls are a major cause of complications immediately after knee replacement surgery.
8. "Pill Organizer": Stay on top of your medication regimen with a practical and spacious pill organizer. It helps you manage your pain relief and other medications efficiently. As a bonus they can be used for any other medications that you take regularly as well.
9. "Knee Sled" A knee sled is a remarkable tool for post-knee surgery rehabilitation. Designed to support the knee joint and minimize stress, it enables gentle and controlled movement, promoting range of motion recovery. With its smooth gliding mechanism, the knee sled aids in rebuilding strength and flexibility while reducing discomfort, facilitating a speedy and successful rehabilitation process. Make sure to check with your surgeon or physical therapist before use. Lets get that motion back!
10. "Zero Degree Pillow" If the knee sled helps you get back to bending your knee, the zero degree pillow can be helpful to help you get your knee straight. Sometimes after knee replacement the toughest part can be getting your knee straight again. If its okay with your surgeon use this pillow for great results!
11. "Shower Cover" A knee cast cover is an essential accessory for safeguarding the knee during post-surgery showers. Constructed with waterproof materials, it forms a reliable barrier that shields the cast or bandage from moisture. This reliable protection ensures the knee remains dry, preventing potential complications and allowing for a worry-free showering experience during the recovery period.
Remember, knowledge is power, and being well-prepared is the key to a successful knee replacement journey. Embrace these essential items as your allies, and face surgery with optimism and confidence. Trust in your medical team and the incredible potential for improved mobility and quality of life that awaits you. You've got this! Wishing you a smooth and speedy recovery!