Walkers are generally used by people who are unable to walk without support and cannot balance themselves properly. The condition might be temporary or permanent.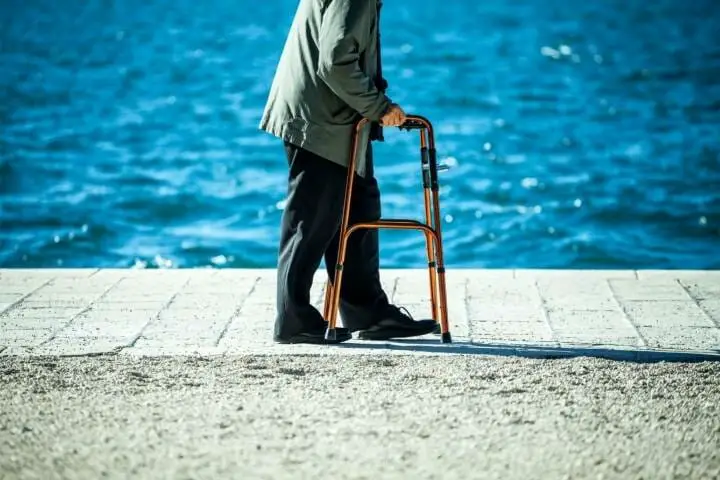 Whichever the situation is, when time comes to choose a walker that suits you best, there will be hundreds of models leading to a lot of confusion. It is important to have a few basic questions related to the usage to get a clarity on the requirement.
Firstly, the reason why and how a walker is needed should be clear, is it for a person who is Injured pr elderly, whether it is home use or do you want to use it outdoors too. Can the walker be stored easily? Is it lightweight?
Next, come the price and quality. Are you ready to commit to a higher-priced product for the sake of quality? Or if it is for temporary use you are ok to go for the cheaper model? If buying is not an option, there are websites that can rent you walkers for a week or more.
After analyzing your need, you can search for the products online or in-store.
Hunting Down The Best Product
With improving technology there are new varieties of products launched every day and it is our job to explore and decide on what is best for us. Few models like rollators and upright walkers might help you for longer distances while a traditional one with 4 legs is familiar and available at low price.
1.  Traditional Walker
What are they?
It is the basic model which has 4 legs and a handle for support. Its design is pretty simple, and it is mainly used for support. 
Why use them?
Its structure supports your entire weight which is the main advantage.
2. Rollators
What are they?
They are basically walkers with wheels. You can find these with 3 or 4 wheels based on requirements.
Why use them?
People who cannot use traditional walkers because the walker has to be lifted and placed on the floor every time, can use a rollator for a smooth experience.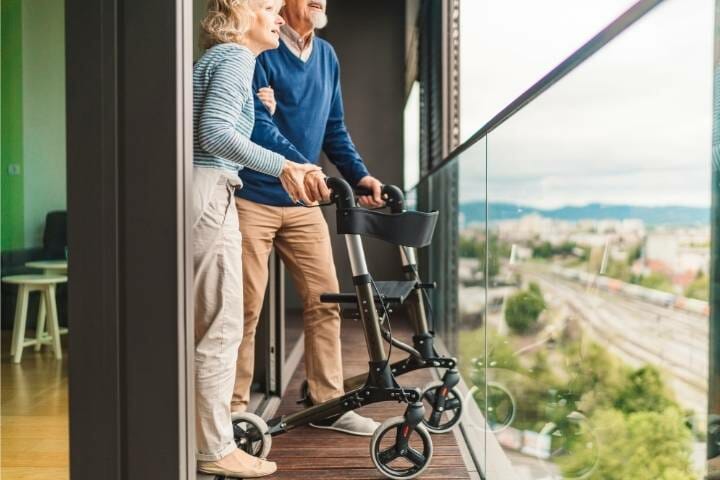 Any special features?
Many rollators are equipped with a seat for resting and crossbars. Some accessories are customized according to the needs of the customer like hand brakes, baskets to the handle, and so on.
3. Upright Walker
What are they?
These are walkers with wheels which helps in easy mobility. They are similar to rollators with a notable difference.
Why use them?
These walkers are different from rollators and traditional models as they help users to improve their standing posture. This automatically results in fewer incidents of back and leg pain.
Any special features?
Almost all the walkers can bear weight up to 300 lbs approximately. They weigh less and can be folded easily. Few models include seat cushions and adjustable handles for customization.
Where Can You Find The Products?
Major online websites like Amazon, Walmart and Home Depot have walkers on sale most of the time. Or you can visit any health care center or a medical store to buy them directly. Few websites also have walkers available for rental and they charge on weekly basis.
Traditional Walker Vs Rollators Vs Upright Walker
The details mentioned above describe the basic features and there are different types of walkers and rollators that have a specific set of characteristics.
Basic walkers need the users to lift and place them down.  This will require strength and when the people using this type of model are elderly this can be an issue.
To overcome this obstacle few models have been updated which are much easier to use. They have wheels and do not require lifting.
Different types of rollators with varied wheel sizes are available in addition to 3 and 4 wheelers. The size difference in wheels helps you navigate the walker better outdoors and on rough surfaces. 
The 3-wheel walkers can fit in small spaces and navigate much faster than the 4 wheeled walkers which is advantageous.
Rollators are generally preferred by many elderly people as they are competitively priced, have features like seats so can be used as a walker-wheelchair combo and are easy to maneuver.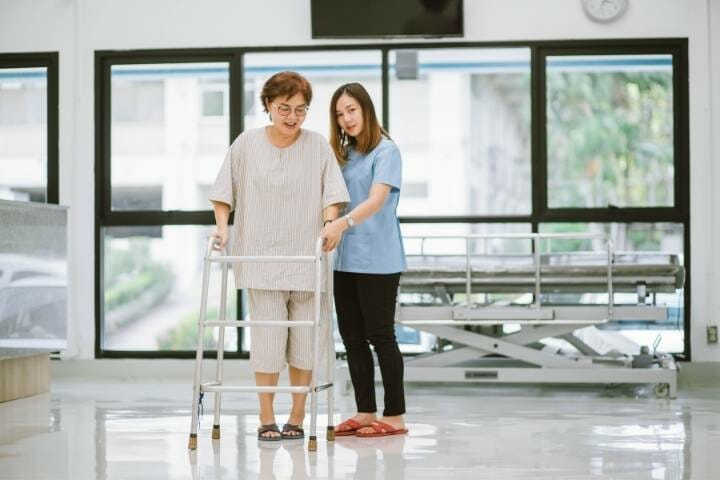 Few Pointers When Analysing The Features Are:
If you want the walker to be sturdier and support more weight, then the traditional walker is for you. Few people find the wheels are not safe for them as they cannot control the speed, especially when elders are users, it is important that the walker is navigated safely.
Traditional walkers can be tiresome for people who travel longer distances. Rollators can come to the rescue where the maneuvering is much simpler and, they are equipped with brakes that help with the speed and balance . 
Research has found that the walkers can affect the posture of the user and then came the upright walkers. If you do not want your back to hurt and move independently for long distances, then this one is for you. 
If you like the model but your height is not appropriate, then it can be adjusted accordingly. These are height adjustable walkers with extra accessories like seats, handles and baskets for storage can also be attached. These accessories can be found online as well.
Few models have 3 wheels instead of 4 and the reviews have mentioned that they are much easier and faster than the 4 wheelers. It is your personal choice to go for the best possible model.
On the end if you still feel that you cannot decide on a product, you can go to a doctor and consult advice, it is also helpful to ask around people who are already using walkers or rollators. 
Most of the places have wheelchair access but if at some place there is no access and you must carry the walker around on the steps, a light weighted walker/rollator would be helpful. Anyway, many of the walkers are foldable and easy to carry on steps and this would not be an issue.
Deviating From The Standard Models
 If you still could not find the right one, instead of fixating on the standard cliched models you can opt for combination models which have more flexible features. 
Rollator transport chair combination- you can use this as a walker as well as a transport chair. Whenever you get tired of walking you can just sit and use help to push.
Motorized wheelchair- it is mostly automated and operated using a controller. It is possibly the most modern approach of the wheelchair where you can control where you go with the tip of your fingers.
Hemi walker is a combination of cane and walker. This can be used with one hand and proves helpful if your another hand is weak or Injured. Pick this if you only have good upper strength.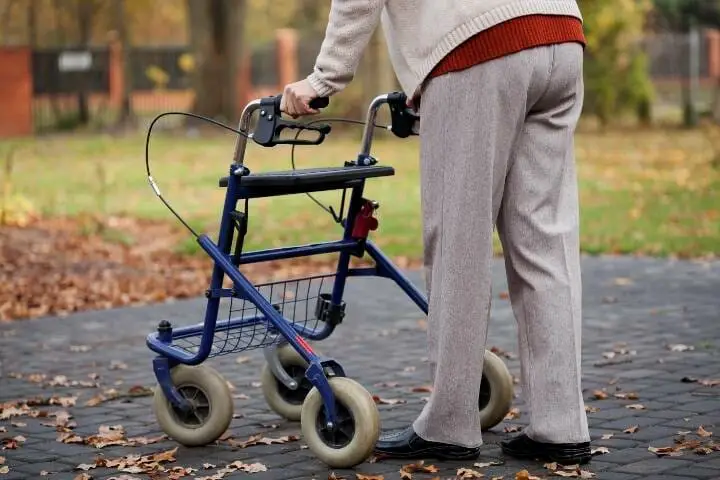 A trolley walker which has a trolley ahead has exceptionally good reviews for light weight and easy storage, it is easy to move around and with a lot of storage, bonus points.
Quite a few rollators are collapsible. They fold up easily to be stowed away in the trunk of a car or to be neatly tucked away when not using them.
You can even go for a walker that comes with a toilet seat. This is helpful for people who need to use the bathroom at night but find it difficult to navigate to it.
Few Other Factors To Consider Before The Final Step Of Purchase
Almost all the walkers or rollators come with warranties and you should get one with good coverage.
In addition to usage, maintenance is also an important aspect and you should look for a product that can be cleaned easily. Few products have nylon seats which are much easier to clean.
The one which fits in most of the trunks in cars is optimal.
A wide range of heights mentioned in the specifications should be preferred because after you use and if you need to give it to someone and sell, you will have a wide range if customers.
Some walkers are equipped with 2 levels of handles for users to reach while sitting and standing.
Most importantly, the product if ordered online should be able to be returned if it does not meet the customer's expectations.
Walkers with the least assembly required should be preferred if there is no help in that aspect.
Considering the quote "necessity is the mother of inventions" quite literally, many upgrades were made to meet the specific needs of the customers. 
There is a lot of help available online with respect to the products and the help is just a phone call away.
You can happily explain your condition to the services, and they can suggest you the right model or better you can visit a store and try the model and make sure it serves your need.
In addition to major companies like Amazon , Walmart and Home Depot, stores specific to seniors carry these walkers that you can purchase at the click of a button.