Grandparents have had a number of years to collect all of the things they need and want. Typically they will just go out and buy something when they want it and don't wait for a special occasion.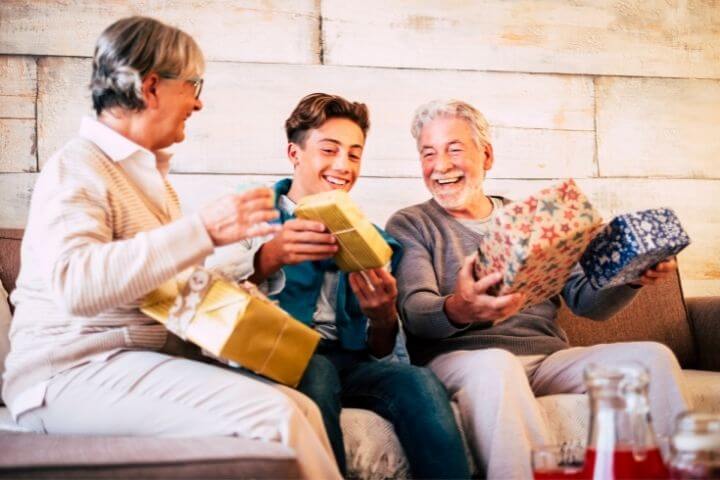 For their family members, this can make buying a meaningful gift for them very difficult.
What can make it even worse is that grandparents will often say they don't need anything when asking what they want. When it comes to their birthday or Christmas you want to give them something to show you care and want to include them.
If this sounds like the grandparents in your life there are still a few options for gifts you can get them when they say they don't need or want anything.
Tea Sampler Box
Does your grandparent really enjoy a nice cup of tea in the afternoon? Or maybe the make tea in the morning while they read?
Either way, a tea sampler box is a really neat gift for someone who loves tea. Typically there are around 30 different types of teas, all in single serve packages.
This is a great way for them to try out different kinds of teas without committing to a whole box of it without knowing if they will like it.
Some brands will offer loose leaf options while others will have the single serve options already in a tea bag. If your loved one doesn't have the right steeper or have bags to put the leaves in then you'll also need to get them one of these.
The varieties that are already in a bag might be easier to enjoy, if you can find one.
As a bonus – you can get yourself or your child a matching box so that you can each try the same tea. This way you can discuss if you liked it and it's a way of sharing a cup of tea without needing to be in the same place.
 A Legacy Journal
This is a gift that is for your grandparents but it is also for their grandchildren.
This journal is filled with prompts for your grandparent to fill in. The prompts could be about memories or pieces of advice – there's all different types in the journal.
When they have finished it, it is in a really nice leather-bound book that they can give back to you. It creates a keepsake for you and you'll always have a piece of them to take with you.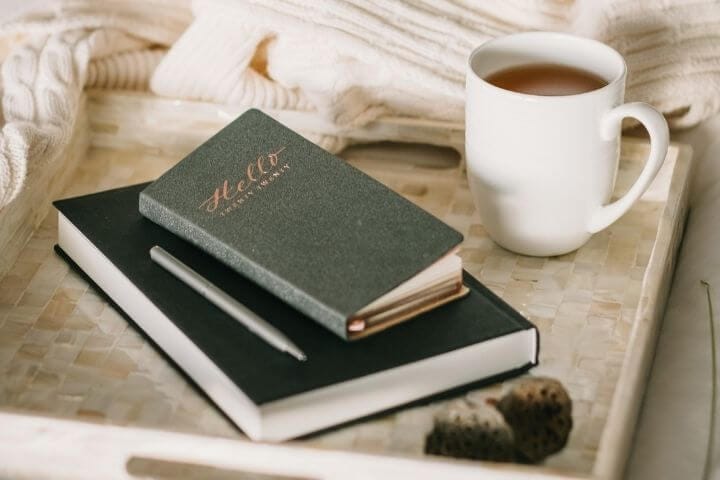 What might make it even better is if they decide to fill in the journal with their grandchildren. It can make it a special memory of creating a family keepsake together.
To note – if your grandparents have dementia or Alzheimer's this gift may not work very well for them. It might seem like a good idea for them to record things while they remember them.
However, if it's a particularly bad day and they can't remember certain details it can become very frustrating for them to try and fill it in.
Temperature Controlled Mug
Sometimes we just don't drink our coffee fast enough for it to stay warm. Instead of reheating it in the microwave a bunch of times what if there was a mug that keeps the coffee warm?
Well – there is! There are a few companies who have come out with a smart mug that will keep your coffee, tea, hot chocolate, etc at the right temperature for you.
Maybe you just like your coffee extra hot or your like to sip on a tea while you're reading so you don't drink it fast enough. Whatever the reason, a mug to keep your drink at the right temperature is a great gift for your grandparents who have everything!
It's important to let the receiver of this gift know that it cannot go in the dishwasher as it can ruin the technology in the mug. These mugs need to be washed by hand.
International Snack Box
Many of us have grandparents that immigrated from another country, and they probably miss certain parts of their native country.
Depending on the country they moved from, there could be a subscription snack box that you can get for them.
With this, each month they will get a box sent to their home containing items that are commonly found in their home country.
This gives them a little reminder of the comforts they grew up with. As a bonus, they might share their treats with you and talk about the stories of them growing up in their home country.
E-Reader
Grandparents often love to read, and they have many books in their home. If your grandparent is open to it then you may be able to get them an e-reader where they can keep all of their books in one little device.
They can also borrow books from their local library which will arrive right on their device.
This gift many not be ideal for every grandparent as some are more adept at technology than others.
On some devices you can even share books, so that if you're reading a book your grandparent can read it at the same time and you can discuss it together.
There are a few different companies who make these with their own unique software, so you may need to do some research before deciding which one is right for your grandparent.
Personalized Paint by Number
Grandparents who love to do crafts will likely love this gift. There are companies who take a special picture and turn it into a paint by number.
Then they will send you the canvas and the paint needed to complete the picture. This could also be a gift that you and your grandparents do together, so it doubles a way to bond.
Weighted Blankets
While grandparents are not the only ones who can benefit from a weighted blanket, it's a great gift for your grandparents.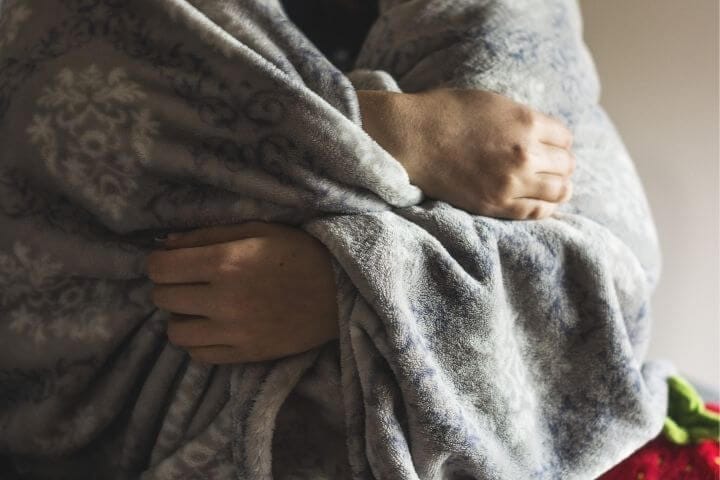 Sometimes, as people age, they have trouble falling and staying asleep. A weighted blanket can really help with their sleeping.
These blankets come in a range of sizes and colors so there's definitely going to be something they like. You can also get them in different weights – depending on their needs.
Tile Mate
Are your grandparents always losing their keys or wallets or any other item? These little squares, that come in a pack of four, are great for people who are losing their items.
Using their phone – so they do need to have a smart phone – they can track the item they're looking for and it will ring/make noise so they can easily locate it.
Long-Distance Digital Picture Frame
There are a few digital picture frames that you can give to grandparents and update pictures from a distance.
This makes it a great idea if you live far away from them and don't get to see them very often. This way you can easily update the picture frame with new pictures as you're taking them and they will just show up in their living room.
It allows grandparents to watch their grandchildren grow up – even if they can't be there.
An In-Home Chef Prepared Meal
Grandparents love having their families around, and they often do all of the cooking and cleaning to have their family come to see them.
This experience would give them the gift of having a chef come into their home and prepare a meal so they don't have to. You can choose to give it just for the two of them or enough for everyone in the family to come and join in.
A chef prepared meal will also often introduce people to foods or ingredients they haven't tried before so it's a really neat way of trying new things – right in the comfort of their home.
A Trip
Have they been talking about going somewhere for a while? This could be your opportunity to send them away so they can enjoy themselves.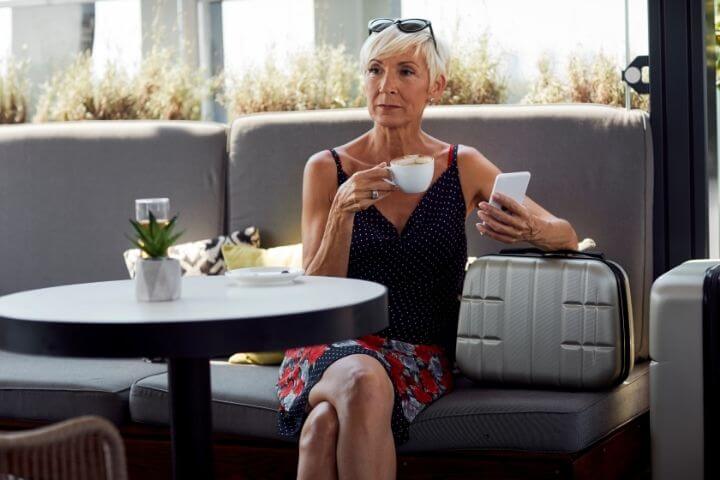 If you have a great relationship with your parents, you can show them how much you appreciate all that they do for you by sending them on vacation for a while.
A Custom Calendar
If your grandparents still have one of those calendars that hangs on the wall, this is great opportunity to get them something a little unique for the upcoming year.
You can create your own calendars with pictures of your children and other family members so that whenever they walk by it in their home they are reminded of their loved ones.
This is a great gift to get them for Christmas so they can start the new year with a calendar of all the people they love the most. 
Buying gifts for people who already seem to have everything can be really difficult. You want to get them something meaningful but yet also something they can and will use.
They almost always just go out and buy whatever it is they want or need, so it's not like they wait and give out gift ideas for their birthday or the holidays.
With these unique gift ideas you're definitely going to be able to find something they haven't thought of but definitely want!