Taking on the responsibility of raising your grandchildren can be emotionally and financially draining.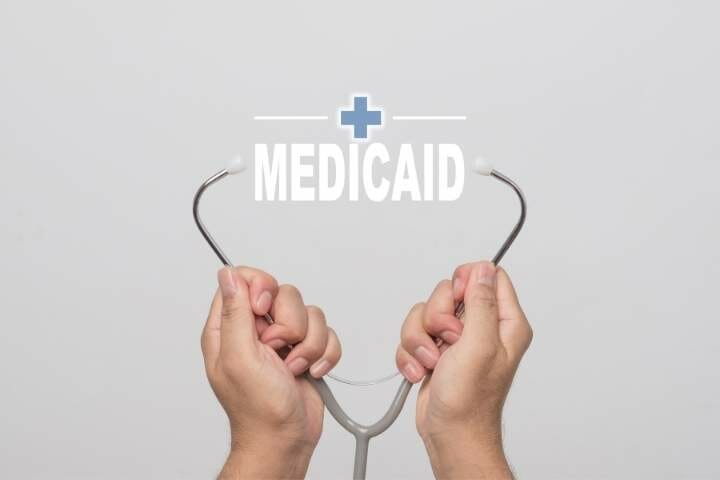 It's not that you don't want to care for your grandchildren – you love them and want the absolute best for them. Children, though, can have many medical expenses and they can really add up – which can be financially difficult. 
As grandparents will most likely be retired when they take full custody of their grandchildren, they likely won't have the option to get private employer benefits that can help their grandchildren. 
With that in mind, there are few options for getting medical insurance for when your grandchildren need medical care. 
If you are on Medicaid, you may be considering adding the grandchildren you're the legal guardian for to your Medicaid plan. 
But can you?
Here's what you need to know about grandparents who need to get Medicaid and other assistance for their grandchildren. 
Make Sure You Have Legal Custody, First 
If you are not the legal guardian of the children, you will need to get custody to make sure you can make decisions for them in the event of a medical emergency. 
Whether it's temporary permanent, ensuring there is a custody agreement in place is important for when medical and other important decisions need to be made. 
Check With Other Insurance Providers 
If the children are not covered by a parent's benefits, it's important to make sure you get them some type of medical insurance. 
If you are still employed, and are not yet retired, you can check into your work benefits to see if it is an option to add them into your benefits. 
If you are already retired, you may need to investigate programs like Medicaid or CHIP to make sure they will be cared for as needed. 
What is Medicaid and CHIP?
The Children's Health Insurance Program (CHIP) provides free or low-cost medical healthcare coverage to Americans across the country. 
This can include those who would be considered low-income, but you do not have to be considered low-income to have your children or grandchildren qualify for this program.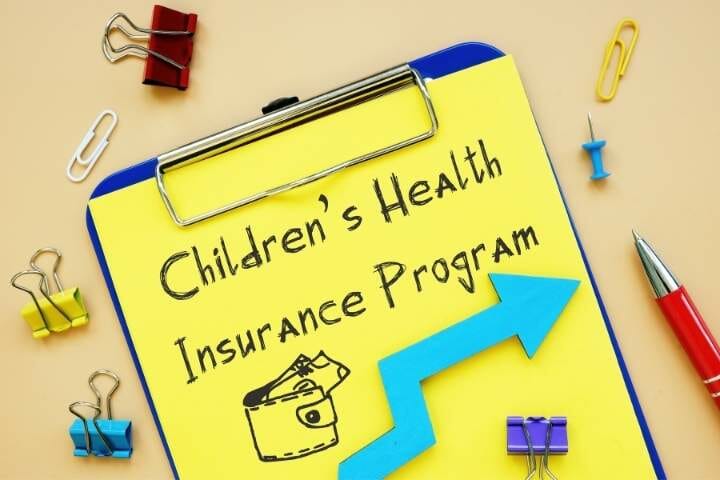 Even if you haven't qualified for Medicaid based on your income – even in retirement – you should still consider applying for CHIP for your grandchildren when they come into your care. 
The good news is that you can apply for this program at any time of the year, there isn't an open enrollment period. 
NOTE – the names for Medicaid and CHIP programs can vary from state to state, so it's important to make sure you know the name of the program for the state you live in so you can apply for the right program. 
How to Apply for Medicaid and CHIP
There are a couple different ways to apply for these programs to make sure your grandchild has the right amount of medical care they need – in case of emergencies. 
Fill out an application through the Health Insurance Marketplace. Once you do this, if it looks like you will qualify for the Medicaid program then your information will be sent over to your state agency. They will contact you about enrolling in the program and what you need to do. When you fill out the application, you'll also find out if your grandchildren qualify for an insurance plan that's income based, for savings based on your income. 
Apply directly through your state's Medicaid agency. 
What Do I Need to Know About CHIP?
In all states across the country, CHIP is a program that covers healthcare for a low-cost to families whose income is too high to qualify for Medicaid. There are some states where CHIP may even cover pregnant women. 
This program is closely linked with Medicaid and is often run by the same state agency. 
In most cases, if you qualify for or are already on Medicaid then your grandchildren – who you are the legal guardian of – will also qualify for the CHIP program. 
What Does CHIP Cover?
If you're worried about the kind of coverage you're going to get for your grandchildren with CHIP, you don't need to. There's a good amount of coverage available for many medical procedures and appointments, including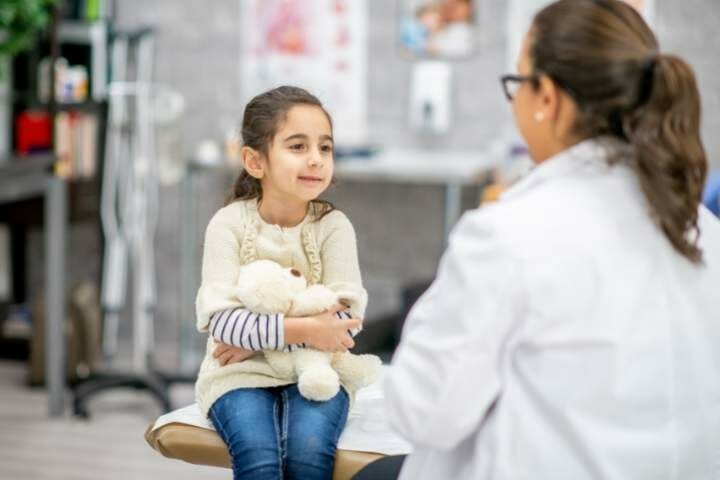 Regular doctor's visits 
Prescriptions
Immunizations and vaccines 
Dental care
Vision care 
X-ray services 
Bloodwork
Emergency care services 
Is There Any Cost at All for CHIP Medical Services?
Dental visits and the routine "well-child" check-ups are completely free under this program, there could be copayments for other medical services prescribed under this plan. 
In some states, the state itself will charge a monthly premium for CHIP coverage. The monthly cost will vary from state to state, however the highest cost for coverage in any state has been 5% of the family's annual income. 
What Is the Income Level Needed to Qualify for CHIP?
Like Medicaid, the income level to qualify for this program does vary from state to state. 
In the states that have expanded Medicaid, you can qualify for it based solely on your income. However in states that do not have the expanded Medicaid, you'll need to qualify based on your state's existing rules. 
The existing rules also vary, but they do take into account factors other than just income. Most existing state rules consider income along with the size of the household, family status (like if there is a pregnancy or young child), if there's a disability and the age of all members of the household. 
In states that don't have expanded Medicaid, and because all the rules are so different, there's no real way to know if you qualify for this program without filling out an application. 
What if You've Been Declined for Medicaid or CHIP?
Even if, as a grandparent, you are retired you may still have an income that is too high to qualify for either of these programs. 
If that's the case, there are some alternative options for making sure your grandchildren have the right medical coverage to take care of them. 
There are private medical insurance plans that can be purchased, and you can even qualify for savings and discounts on these insurance plans based on the income you make. 
Many families can get these plans – which are very comprehensive – for as little as $75/month.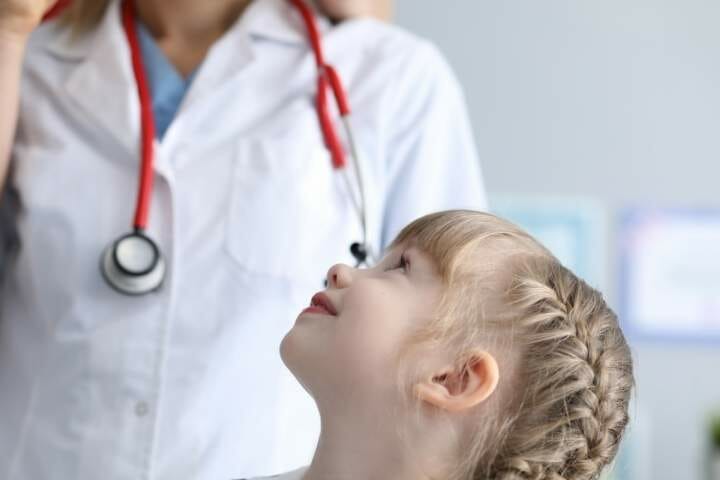 For states that have expanded Medicaid and CHIP, the state agency will send you a notice explaining that you do not qualify for these programs but they will also send your information on to private insurance companies who will contact you to explain how to submit an application. 
If you live in a state that doesn't have the expanded Medicaid plans, your options for insurance are fewer but you can still get private insurance for an affordable amount. 
In states without this, there may not be savings on private insurance based on income so you may have to pay a little more or change the amount of coverage your grandchildren have but it is still possible to get the coverage. 
Other Forms of Assistance for Grandparents Who Are Caring for Their Grandchildren
Relative caregivers can received assistance from various organizations across the country to help with the costs of raising their grandchildren. 
The Administration for Children and Families has resources available for relative caregivers to ensure they are able to get the support they need. 
Every state will have their own resources as very few of them are federally funded, so you will need to review the options available to you in the state you live in. 
The website grandfamilies.org is a collaboration of organizations across the country whose main focus is to help families with a relative caregiver. They have a database called GrandFacts. 
This database is full of links to contacts, support groups, educational assistance funds, public benefits and even help with relevant laws for families who are raising children that are not biologically yours. 
Most states offer 2-1-1, which is a free social services hotline. This hotline connects callers to a wide range of resources in the community – including assistance benefits and basic services the children may need. 
Final Thoughts
When you take on caring for your grandchildren, it can be a very overwhelming and uncertain time. 
There are many resources available to relative caregivers who can help them with raising the children. 
Medical expenses can add up so quickly – especially if you don't have insurance, or the proper insurance needed. 
For children that have an ongoing medical condition, or even experience just one medical incident, caregivers can feel overwhelmed and not sure how they're going to afford caring for them. 
Being a relative caregiver – with or without a legal arrangement – brings on unique challenges so if you have the ability to ease the worry about medical concerns then CHIP is a great option. 
If your income is too high to qualify for CHIP, the are other resources that can help find insurance plans that work with your budget and will ensure your grandchildren have the medical coverage they need. 
If you have questions about coverage, or how to start the process for applying then contacting your state agency is a good start. They can work with you to make sure you apply for the right programs.