For seniors, staying in their home and aging in place is important. It's a comfortable and familiar place, plus they have so many memories there of their friends and family.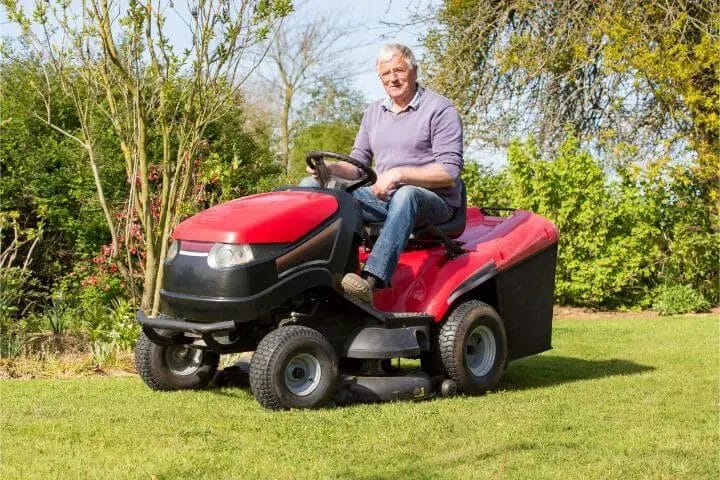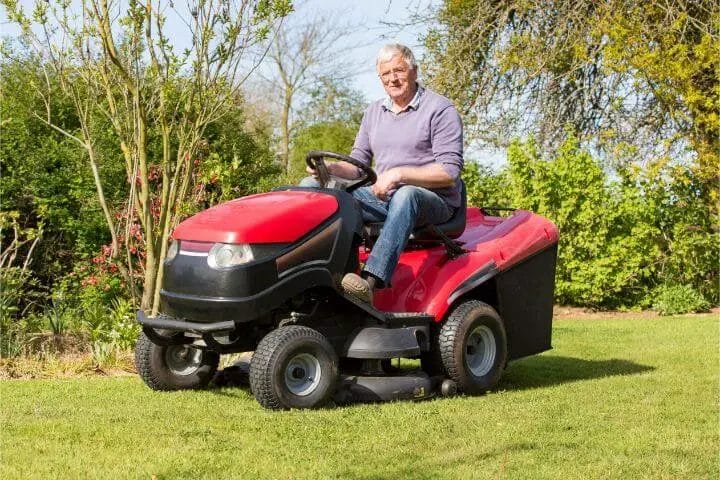 While caring for the inside of their home may still be something seniors can do, outside work – like lawn care – can be tough and it might be a little too much for seniors.
If seniors don't have the ability to do their own lawn care or lawn maintenance, they may be looking for a little extra help. It's usually pretty easy to find a lawn care company, however, it can be pretty expensive to hire someone to do this. 
With seniors, they may have a fixed budget or limited income where they just can't spend a lot of money on having someone take care of their lawn in the summer.
If you know a senior or are a senior yourself, who is looking for free lawn care to help keep the maintenance of their home up, we at Respect Caregivers have put together a few ways they may be able to find some help. 
A friend or family member
If there are friends or family who live close by, they might be able to help you out with basic lawn care.
While they may not have the experience of a lawn care company, many people who have owned their own home for any amount of time will have some experience in cutting lawns.
If there are lots of flower beds or specialized lawn care then this may not bed something friends and family have the knowledge to take care of or maintain.
Many times our loved ones will be willing to help out when they're needed, so don't be afraid to ask.
Seniors often feel like they don't want to bug their loved ones or ask for too much, but don't be afraid to ask for help if you need it here and there. This little bit of help can really make the difference in your loved one being able to stay in their home.
Habitat for Safe Seniors
If a friend or family member is just not an option, don't worry – there are many other options out there to help you with the lawn care you need for your home.
There is a program offered across the country called The Habitat for Safe Seniors Environmental Clean Up Program. This program may not be available in all regions, so you will need to research to see which areas it's available in.
This program provides free yard clean up for seniors who are unable to do the physical activity needed for keeping up with the yard maintenance of a home.
In addition to regular yard care and clean up, volunteers will also cut down overgrown bushes and shrubs. This service can be helpful in preventing them from becoming a fire hazard if your area experiences a drought.
On top of that, keeping yards up on maintenance will keep up the appearance of the area (no unsightly yards) and they will be free from roaches and rodents.
If you're interested in this program, you can reach out to the organization to see if they offer it in your area.
If they do, they will have a volunteer come out to your home and provide an assessment of what type of work needs to be done.
This assessment will include the amount of labour needed, equipment to complete the job and any special materials needed for your yard.
On top of regular yard clean up, this program will also pick up excess plants and flowers from local nurseries and growers. They will then bring them to the yards they are working on and plant flowers at the homes of seniors who may not have any.
This environmental beautification program is bringing gardening to seniors who may be able to do a little bit of physical activity. It will also bring some beauty and brightness to the yards of seniors who may not otherwise be able to grow their own flowers.
Yard Angels Volunteers
This program, which was established in 2012, provides seniors with general yard maintenance like raking, weeding, mowing and trimming.
This program aims to alleviate the pressure and stress it can be to have yard work done for seniors who are just unable to do it anymore. They want to stay in their homes, but the physical nature of yard work just isn't possible.
Volunteers for this program can do it one time, or on a continual basis. They may also want to continue to help with the yards of specific seniors – maybe they know the person.
Additionally, volunteers can work on their own or in groups, depending on the size of the job and yard.
This organization understands that a well-kept yard is a safety issue for seniors. Additionally, homeowners could be fined for not having a tidy yard – depending on the area they live in.
The volunteers with this program aim to help vulnerable populations, like the elderly, to make sure they are able to stay in their homes as long as possible and that their homes are well maintained.
This service may not be available in your area, so there may be some research needed to make sure you can use this program.
Honoring our precious elders
This program for seniors is slightly different than some of the other yard work organizations you may encounter.
This organization recognizes that seniors, while they may need help around the house, they also often suffer from social isolation with their family and friends moving away from them.
The unique mission of this organization is to build and nurture relationships while also providing seniors with much needed assistance for yard work.
This organization definitely offers aging-in-place services with free yard care and outdoor home services.
So they are helping with trimming and mowing, raking leaves and clearing walkways and they also provide companionship and friendship for the clients they are working for.
On top of this, they will offer snow removal, gutter cleaning and power washing so that seniors can completely and safely navigate their yard all times of the year.
This organization specifically serves older adults who are on a fixed income, have mobility issues or physical impairments or are recovering from a long hospital stay.
Raising men and women lawn care services
This service understands that seniors may need to spend their funds on prescriptions or other health care needs, and may not have the extra money to pay a lawn care company.
It all started when the founder was driving down the street one day and he noticed an elderly man was struggling to cut his lawn. He pulled over, got out of his care and helped him with cutting his lawn.
This one small moment really changed his perspective, and he knew he wanted to help more people just like this elderly man.
Unlike many of the other organizations, the volunteers with this program are all youth and young adults. The seniors who contact this organization will be connected with a local youth who has signed up and wants to help.

Additionally, depending on the area the senior is in, they may be able to get help with raking, snow removal gutter cleaning.
This program will typically require the senior who has signed up to have their own lawn mower. However, if they don't, the program does accept a lot of donations of older mowers so they can provide their volunteers with the right equipment.
This organization also offers a challenge internally for volunteers to mow 50 yards. When this challenge has been accomplished, volunteers are recognized with a t-shirt or a plaque they can keep.
They really help kids learn the benefit of volunteering and connect them with seniors in their area so that they can form meaningful connections and help people who need it.
This service has been made available across the country, so it will be based on making sure there is a volunteer signed up in your area that is available to help.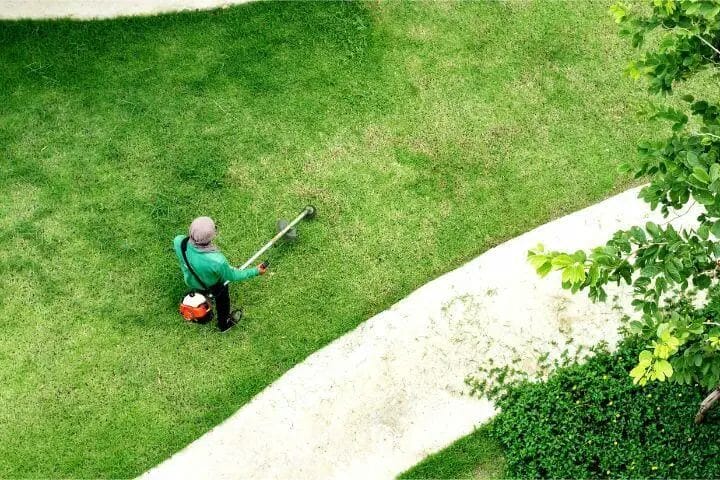 Eras senior outdoor yard clean up
This service is helping senior residents of Milwaukee to stay in their homes, and contributing to a positive aging-in-place policy.
This organization helps with mowing, weeding, raking leaves, snow shoveling, cleaning gutters, washing windows and moving outdoor furniture (if you have any).
In some cases, they do have volunteers that can help with small minor home repairs if you need.

Typically, this organization offers a chance for groups of people (like church groups) to go out and help seniors in the community. They can choose to volunteer on a regular basis or as a one-time event.
Seniors want to stay in their homes for as long as possible because it's familiar and it holds so many positive memories for them.
With these organizations offering free lawn care to seniors in their communities, we can help seniors with aging-in-place and making sure we're doing everything we can do to keep them in their homes instead of moving into a nursing or long-term care home.