Are you struggling to help with an elderly's ailing health and considering palliative care? We are here to tell you what is palliative care for the elderly and what its multidisciplinary approach and its advantages are.
Today, we can observe evolving disease patterns and a dramatic rise in the number of people living well into their old ages. This demands a more modern and reformed care model.
With over 90 million Americans suffering from at least one chronic debilitating condition, palliative care can emerge as the holistic answer to managing the growing healthcare needs of the elderly.
It is essential for your aging loved ones to initiate advance care planning conversations with their family, caregivers and doctors. Thinking ahead about end-of-life preferences can prevent the recipient of care that isn't in alignment with personal values and desires. 
Thus, we bring you this complete guide on palliative care – its meaning, benefits, the right time to start this care, and more.
What Does Palliative Care Mean?
Palliative care refers to specialized medical care, which aims to anticipate, prevent, and relieve pain, distressing symptoms, and stress associated with chronic and severe illness.
It works in close collaboration and communication with older adults to optimize their life quality and that of their dear ones. Palliative care strives to actively identify goals of care and treatment in four main aspects:
Physical Needs and Comfort
Mental Needs
Spiritual Needs
Social Needs
Is Palliative Care and Hospice the Same?
Often, Palliative care and hospice care are mistaken when there are marked distinctions between the two in reality. Even though hospice care is known to be a type of palliative care, you must remember that palliative care is not a synonym for hospice.
Hospice specifically caters to the elderly diagnosed with terminal illnesses like cancer who have six months of life or less remaining.
Hospice care demands full understanding from the patient's side that the efforts to cure/ weaken their disease progression are proving to be non-responsive. This confirmation means there will only be symptom management now, treatment for secondary illnesses, and no more treatment to cure the main illness.
Unlike palliative care that can be sought during any stage of an illness, hospice care is reserved only for people with minimum life expectancy. The patient should opt for hospice care options in time to receive meaningful assistance for approaching-end-of-life and not wait until it's too late as the disease runs its natural course.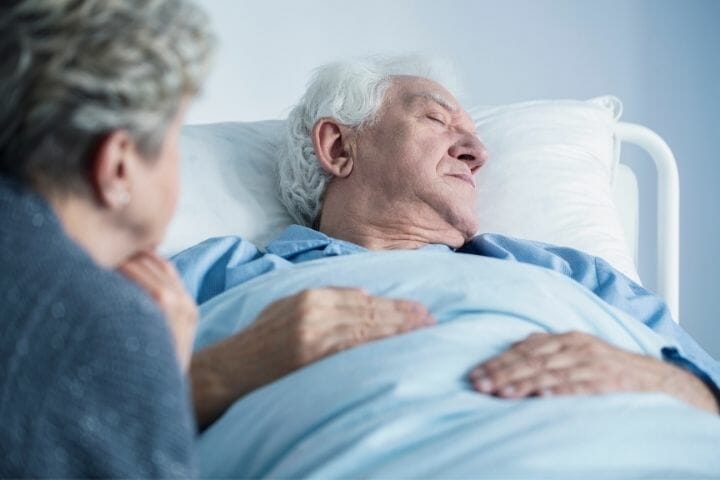 When Can I Start Palliative Care?
Your aging loved one can proceed to start with palliative care at any stage of their serious disease. Preferably, they should resort to this medical care in conjunction with their initial diagnosis and treatment itself for the best results.
Who Is There in the Palliative Care Team?
A palliative care team comprises coordinated specialists, nurses, psychologists, pharmacists, nutritionists, and social workers that support the patient's primary doctor.
Additionally, ministers and chaplains can prove vital to the palliative care team as they provide an outlet for the aging individual to release their feelings around religion, the afterlife, and death.
Massage therapists are also an invaluable part of the palliative care team, as massage therapy increases blood circulation and gets rid of muscle stiffness, joint pain, and stress effectively.
The drastic life changes and limited independence associated with chronic illnesses can often hit the aging loved one's self-confidence, fill them with despair, and cause depression. In such situations, antidepressants and psychotherapy enable them to cope better with adverse conditions.
These teams offer palliative care in any location of the patient's choice – be it at home, outpatient clinics ( long-term in nature), hospitals, nursing homes, or other care facilities.
Volunteers in the palliative care team can also participate in meal planning and prep, shopping for medicines and essentials, and providing respite care for caregivers.
What Are the Illnesses That Require Palliative Care?
Palliative care is strongly recommended for the elderly with any of the following illnesses
Congestive Heart Failure (CHF)
Cancer
Kidney Failure
Dementia
Respiratory conditions like COPD
Parkinson's disease
HIV/AIDS
Severe Arthritis
Nerve conditions like MS and ALS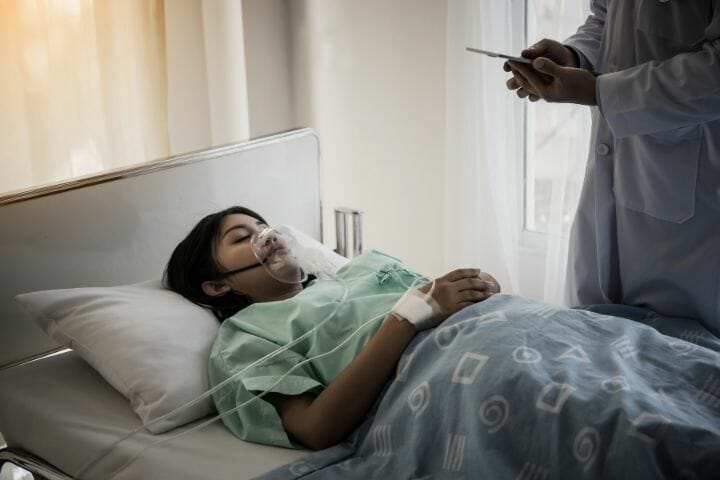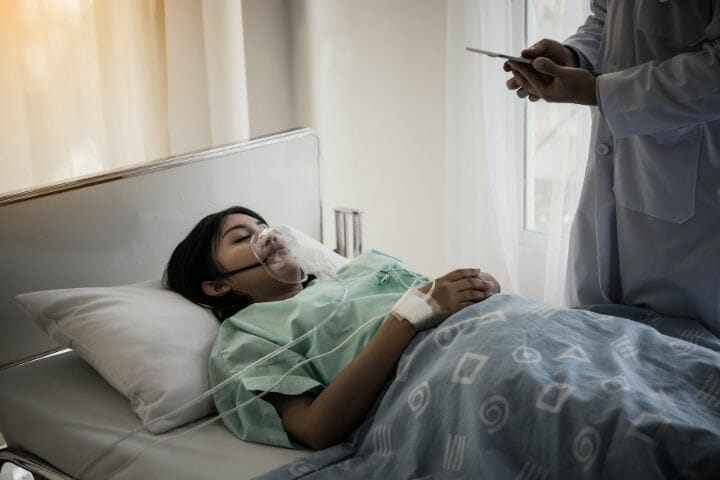 What Symptoms Does Palliative Care Attend To?
Palliative care tends to concentrate on alleviating physical symptoms like:
Fatigue
Shortness of breath
Pain
Constipation
Reduced appetite
Difficulty in sleeping
Nausea and Vomiting
Any other effects of medication and disease treatment
Coughing
Diarrhea
Bowel/Bladder problems
Benefits of Palliative Care
One of the main advantages of a palliative care team is to aid the patient in better comprehending their conditions and assessing the pros and cons of potential treatment choices.
According to a New England Journal of Medicine study, patients survived almost 6 to 12 months longer after experiencing early palliative care. Palliative care and symptom control ensure a significantly lower number of rehospitalizations.
The palliative care team's expertise reduces the insurgence of uncontrolled pain and anxiety attacks.
Palliative care paves the way for increased adherence to care routines.
Professionals in the palliative care team care to hold your hand and ease your issues as you navigate the multifaceted healthcare system.
This guided medical care provides for maximum patient satisfaction.
Palliative care recipients are less likely to undergo unnecessary medical treatments or tests compared to people who don't choose to go for palliative care.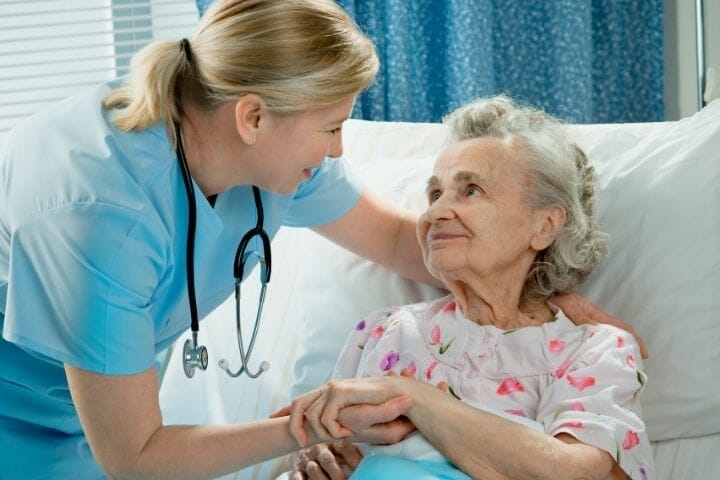 Does Insurance Cover Palliative Care?
Most private insurance services like Medicaid and Medicare usually cover the palliative care facilities that a doctor prescribes. However, the extent of coverage varies depending on the senior's ongoing insurance plan and their conditions.
This is where a social worker comes into the picture to help in acquiring financial resources for taking up palliative care. Social workers can offer a more comprehensive picture and give the patient a wide variety of options based upon their experience.
Boomers View Death
Palliative care might be a beginning of a long struggle for the older generation towards an end-of-life scenario. Therefore it is important to accept challenges and view things objectively, instead of getting emotional and ending up losing valuable time.
Fortunately, baby boomers are more accepting of the idea of death as they have endured more deaths of loved ones than the Millenials and GenZ. They value regaining control of their life in the times leading up to death and ensuring full meaning and dignity amidst suffering.
The elderly wish to spend their days in the best care possible, making arrangements to look after their family, reaching closure in unsettled situations, and reflecting back on their past. This is the right way to accept challenges and move forward positively.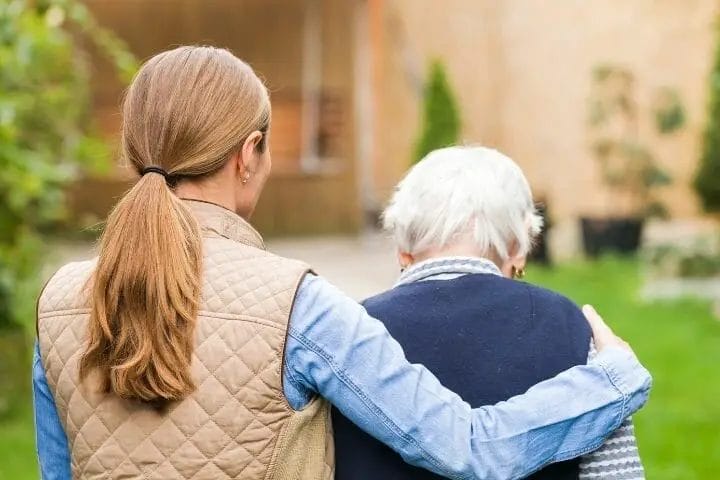 Elderly Death Risk Linked To Higher Temps
Due to climate change, the frequency of heat waves every summer is increasing.
The elderly with chronic conditions fail to respond to this extreme heat adequately. They are more vulnerable to the heat and they experience a worsening of their existing symptoms.
Heat exposure causes the temperature of your aging loved ones to run exceptionally high and puts them at an increased risk of heat-induced diseases like heart stroke, hyperthermia, and heat edema.
Medical research links a 5% increase in all-time mortality among the elderly to a 1-3 degree increase in the average daily temperature.
Thus, the elderly at risk should try to stay indoors, drink as much fluids as possible, and wear loose clothes on hot days to keep the body cool from within. They should also ensure that they wear sun protection when they venture out and eat nutritious foods such as watermelon and cucumber to keep the water levels in their body high.
Talk To Children About End Of Life Care
Instead of making attempts to protect children from the reality of their parent's illness and death, the elderly should initiate an honest and simple conversation about their diagnosis, recovery chances, and need for palliative care with them.
The elderly should always be encouraged to come forward and share their ideas around where they would feel comfortable spending their time towards the end of life, with whom, and with what level of treatment. This will help the family to teach healthy coping strategies and feel included in the caregiving journey.
Another discussion that is very important is about the estate of the person and how they wish to divide it up within their children. It is important to have this clear discussion and obviously get it included in a will so that there are no disputes and misgivings later on.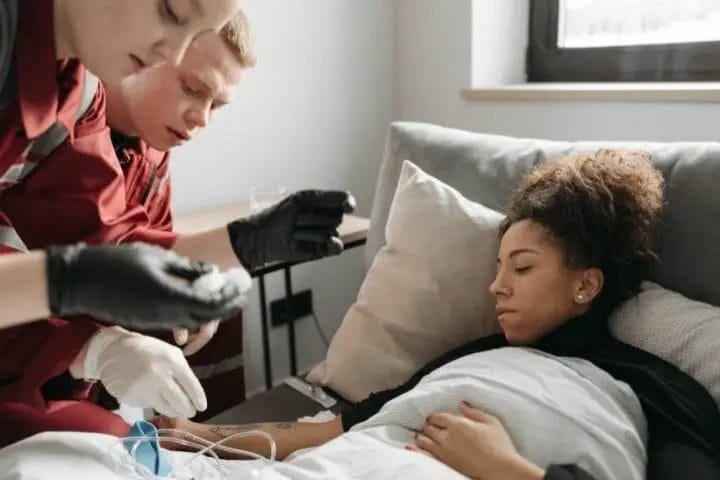 Wrap Up
There is a severe lack of awareness among the elderly and their families about the availability of such customizable and specific medical care.
If you find a senior struggling with their day-to-day life due to severe conditions, consult their primary doctor as soon as possible to discuss palliative care and get a referral to a palliative specialist.
Improvement even in one recurring symptom can cause a visible difference in the senior's physical energy and overall mood. You can even look into the doctors' online directory that provides palliative care at The Center to Advance Palliative.
We hope the information helps you arrange palliative care services for your aging loved one. If you have any queries, please do reach out to us. And if you liked this article, please share it with others in need of such guidance.