Almost everyone appreciates some kind of music – it's one of the truly universal enjoyments in this world. Even if we don't like the same kind of music as each other we know that the thing we have in common with other people is we both appreciate how much music brings to our lives.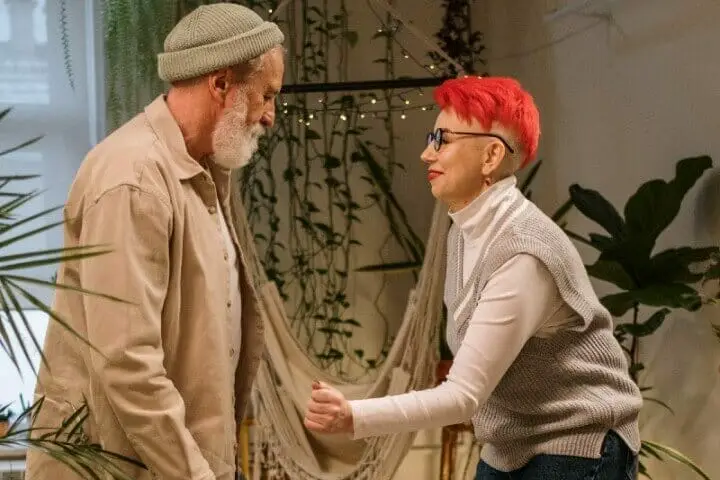 Your parents and grandparents also love music so this is a great way for you to spend time with them, and it can also help you get to know them a little better. A person's taste in music will give insight into who they are, and it can also make us feel better when we're feeling down or help us celebrate when something great happens in our lives.
If you are looking for a way to spend more time with your senior loved ones, incorporating music into your lives can be a great way to spend time together as there are tons of activities seniors can participate in with you.
Dance Lessons
This option might not be for all seniors, especially if they do not have the physical ability to still get up and dance. If your loved one struggles with joint or mobility issues then, even if they want to dance, it's probably not a great idea to venture into this.
Dancing in general is a great form of exercise and there are often classes that are geared towards seniors, so the intensity is lower and the instructors are tailoring the design to make sure seniors enjoy themselves.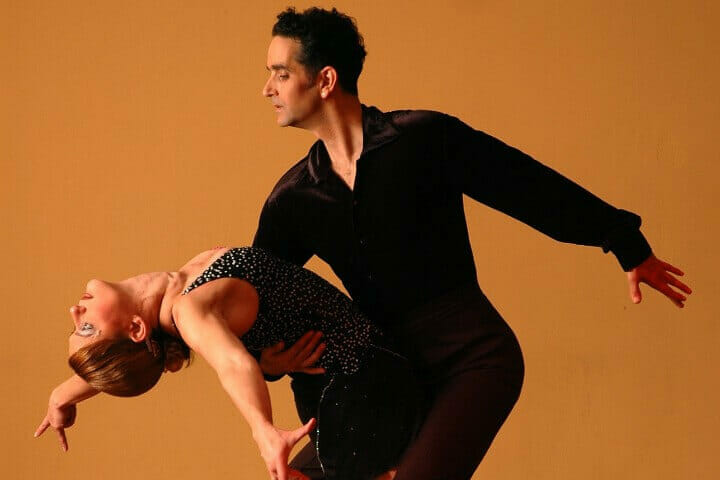 There are many different kinds of dance: swing, Latin, ballroom, jazz – almost anything that suits your loved one and they are interested in. Certain styles of dance may bring back happy memories from when they were younger, while other kinds of dancing may just appeal to them and they want to try something new.
Regardless of anyone's ability to dance, taking dance lessons can be a fun way for you and your loved one to spend time together. Additionally, it's a great form of exercise to help keep your loved one healthy as they get a little bit older.
Go to a Concert
The last 18 months or so this has been a little difficult but, prior to that and hopefully sometime soon again, attending a concert is a great activity for seniors to participate in.
What's really great about it is that often concerts have the option to be seated so you don't have to worry about your loved one standing for hours on end to enjoy their favourite artists.
Picking a concert to go to – especially if it's one of their favourite musicians – will also help to get them out of the house and perhaps be a little bit more social with their friends.
As events start to open up a little more there might be musicians coming to your city or town so you might have the opportunity to get tickets for you and your parents or grandparents.
On top of that, many nursing homes or retirement homes often have concerts during the holidays and your loved one would probably love to have you come and spend the time with them to watch it.
Make Them a Playlist
Has your loved one moved into a nursing home and they're feeling a little lonely and missing home? The adjustment to living in a new place can be tough, and it can be ever harder when they are by themselves and don't really know anyone in their new environment.
If allowed, you could make them a playlist that they can keep in their room (maybe on an old phone or iPod) and they can listen to it whenever they want to. Music has a way of bringing back great memories, so if they are listening to a playlist that has happy memories for them it may help them get a little more acclimated to their new home without feeling as lonely as they did before.
You may need to check in with the facility they are living in to make sure it's ok that they have a device they can listen to music on and that they won't be disrupting anyone in the home.
Karaoke
While COVID has make activities like this a little difficult, once you have the option to karaoke is a great activity for seniors to participate in. It doesn't have to be a vigorous physical activity and it's a great way to socialize with friends that you haven't seen in a while.
Due to COVID, there were some companies offering the option of virtual karaoke for people to get together via digital channels. If your loved one is not tech savvy then it might not be the right option for them but if they really love to sing, there are ways for them to get back to doing what they enjoy.
Sometimes nursing homes will even have special event days where they bring in karaoke equipment so that everyone can participate and have a great time.
Musical Chairs
Yes – the game we all loved to play when we were kids is definitely a favourite for seniors to play as well. Now there may be some considerations for participants abilities – like mobility – but for the most part this game can still be played no matter how old you are.
It's a great way to have a lot of fun and just a little bit of friendly competition between friends and family members. Plus you can create a playlist that has songs everyone will enjoy on it. If your family is really competitive, you could even have prizes at the end for the winner.
Sound Baths
This is not exactly listening to all of the kinds of music your loved one might enjoy but it is music, and it can be really beneficial to the health of a senior.
A sound bath uses soothing music to enhance the health of people participating. The soothing music will provide a calming state ideal for meditation or slow movements.
Those who have participated in these report that it can reduce pain and bring them to a general sense of calm. For people who are living with any kind of critical or terminal illness they may benefit from taking part as it can help with day-to-day life of living with the illness.
This kind of treatment isn't always available in all places, but if your loved one lives in a bigger city then there is likely one within the city and they might just need help getting to the appointment.
Music & Alzheimer's or Dementia
There have been a number of studies done into the effects music can have on people who are living with Alzheimer's or Dementia.
It has been shown that music therapy has a positive effect on people who are living with this, and it can help bring them comfort when the rest of the world around them might be a little scary because they can't remember what is going on.
There are music therapists who work for nursing homes or retirement homes and they design music therapy programs to help people living with Alzheimer's or dementia. The people living with it often have a reaction to music because it comforts them and brings them back to happy memories in their life.
Music has this amazing ability to bring people of all ages and backgrounds together. Even if you don't like the same kind of music as someone else, you can bond over your shared love of music.
Spending time with your parents or grandparents at concerts or taking the time to make a playlist with music you know they will enjoy will go a long way for them. Participating in music therapy can also have a healing affect and just bring a lot of fun into their lives.
Sometimes seniors are unable to get out of the house or socialize with their friends, so events surrounding music are a great way to accomplish both of these things. This last 18 months has been even harder for seniors especially to feel attached to their communities and friends, so with music seniors can still find a way to feel connected and less isolated.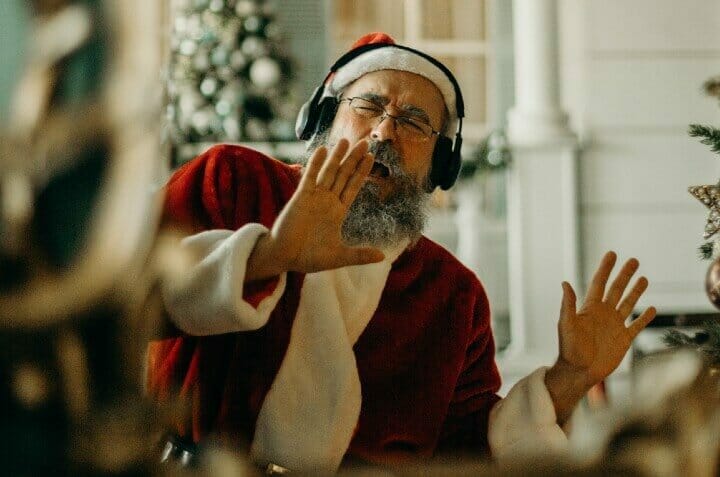 If you are looking for ways for your loved one to enjoy some of their favourite music, take a few minutes and search for events happening in your city or town. There are often websites or other publications about what is going on (now that everything is opening up again) so you can easily plan to get out and have some fun.
Music is a universal connection, and it's a great way for everyone to relate to each other – no matter what other differences we may have. Even something as simple as creating a playlist your loved one can listen to with some headphones if they're having a hard day or feeling like they're missing their family.
Your loved one will really appreciate all the effort you've put in to making them feel comfortable or bringing back happy memories for them.