In this guide, we will be sharing fall risk education for the elderly, including causes of falls, how to avoid them, and sensitizing you about the cost of falls.
Fall prevention education for the elderly is vital as they grow older and become more vulnerable to fall risk. A fall can put you in severe injury.
There are also ill-effects of falls that can cause you to spend your hard-earned fortune and destroy your routine by giving you severe damage. According to the CDC, they admit 3 million older adults in emergency for treatment of fall injuries yearly. Nearly 800 thousand patients are hospitalized due to falls each year.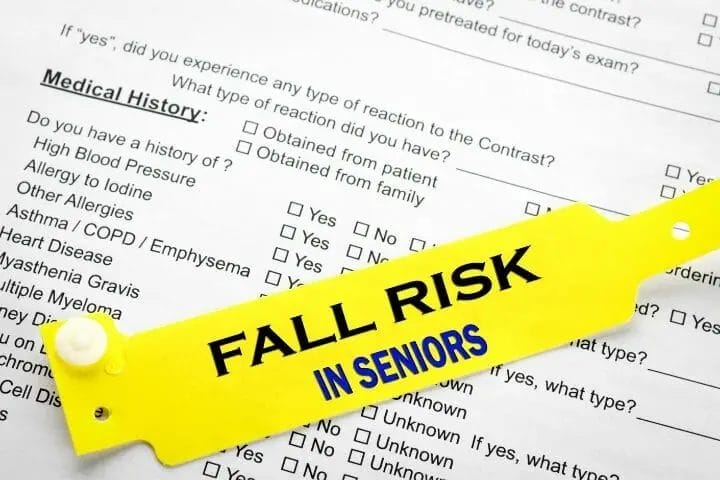 There are several reasons for a person to fall; the most common is losing body balance due to external or internal factors. A healthy person can fall if they are not careful with their actions.
An older adult may fall for many reasons, including the medication they are taking and the physical or mental conditions. Older adults require to follow their doctor's tips to avoid falls that can save lives.
What Conditions Increase the Risk of Fall?
Many medical conditions can lead to falling. As per expert advice, people with a higher risk of falls should use special measures for fall-risk prevention. Some situations that increase the risk of fall include:
Lower body weakness
Heart condition
Sleeping problems
Difficulties while walking and balancing
Vitamin D deficiency
Use of medications, including antidepressants, tranquilisers, or sedatives. These medications make a person tired and impair balance. You can use these medications only when your doctor prescribes you; otherwise, avoid using them.
Lousy vision or vision problems
Environmental factors such as broken steps can cause falls. Throw rugs or clutter that are damaged and cause tripping. Make your personal space safer and throw away any hazardous objects from your home.
Foot pain because of poor footwear you use.
The factors mentioned above are common in older adults, and their combination can cause more damage as it increases the fall risk. Hence, tell your doctor about your conditions and your concern about falling. 
They can help overcome these situations of fall risk. Medical experts can give you meaningful fall risk prevention education and measures that you can use in your daily life to avoid the risk of falling as an elderly senior.
Simple Measure to Prevent Falls
In the United States, the fall is shared among all states; yearly, about one in four elderly adults registered at the hospital for falling. It is crucial to reduce fall elderly accidents to run the life of elders smoothly.
Most people are likely to be a fall risk due to their medical conditions and the medicines that they are taking. The medications can impair the functioning of the brain and cause loss of control of balance.
Seniors with heart conditions are also at significant risk of falling, and they need proper care to avoid fall accidents. With these simple measures, learn how to prevent falls:
Wear Sensible Footwear
Poor footwear is also a risk factor for fall. Experts advise changing your footwear that are dangerous for walking and increase fall risk. Some footwear an older adult should avoid includes high heels, boots with slick soles, and floppy slippers are risky for walking as they can make a person slip, stumble and fall.
Fall-Risk Prevention initiatives advise wearing footwear that fit perfectly and are sturdy. You can also walk in stocking feet and sensible shoes. Sensible shoes also protect the foot from any accident and reduce joint pain.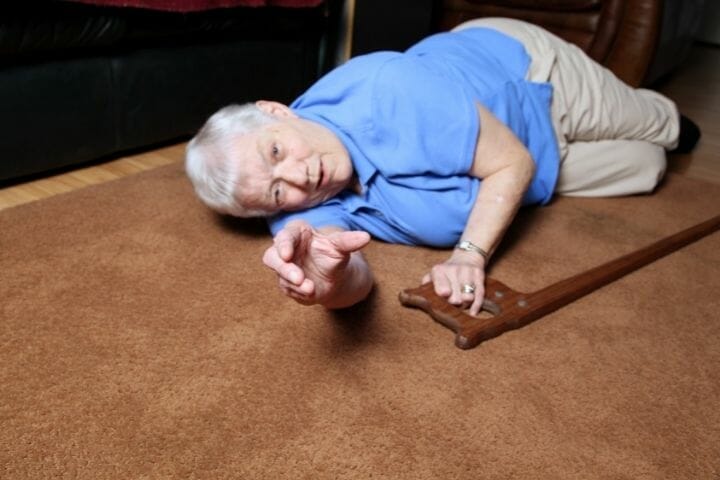 Remove Hazardous Objects From Home
When you live alone or with someone, you should make your environment safer by looking around and removing any hazardous objects you may find.
Try removing these items from your kitchen, room, bedroom, washroom, hallways, and stairways, including:
Remove any boxes, newspapers, magazines, phone chargers, and electrical cords from hallways and rooms.
Avoid placing coffee tables, plant stands, and magazine or book racks in high-traffic areas.
Repair loose, wooden floorboards immediately.
Clean any spilt liquids and foods right away.
Use non-slip mats in your bathroom.
Store clothing, bathing stuff, dishes, and other necessary items within easy reach.
Repair loose rugs with double-faced tape; you can also change your old rug with new.
Use Assistive Devices
Many doctors recommend older adults use assistive devices such as a cane or walker to keep them steady. Other assistive devices that you can use to walk or stand includes:
Non-slip treads for bare-wood steps
Handrails for both sides of stairways
Grab bars for the bathtub or shower
A raised toilet seat
A sturdy plastic seat for the bathtub or shower
Before purchasing any assistive device, ask your doctor for advice about what device you require most. Add more strategies in your life to prevent falls. 
Keep Moving
Many doctors advise their patients to maintain a gentle physical activity that keeps their bodies in shape. Activities like walking, swimming, or tai chi help reduce the risk of falls by improving balance, the strength of joints and muscles, coordination, and flexibility.
Your doctor may tell you to keep exercising if they find it safe for you. They may also design special exercises to improve your balance, muscles strength, and flexibility.
Make An Appointment With Your Doctor
Many fall-risk prevention programs can help you or your loved one overcome the risk of falling accidents. A senior should visit the doctor or health care provider and ask them about fall-risk prevention measures.
But before seeing your doctor, prepare some questions and information about your lifestyle. It would help if you prepared these things:
Review Your Medicines
Provide the list of prescription and non-prescription medications that you are taking to your specialist. Many medications such as sedatives and tranquilizers can increase the risk of falling as their side effects.
Your doctor may check your health condition and prescribe your other medication or the same medication with a changed dosage.
Your doctor will review your medications and tell you about their side effects and interactions. Also, provide your doctor with your list of supplements and herbal products you may use.
Revisit Your Medical History
Make notes of your medical history, especially that condition, including falling. Write down the details about the incident. Discuss the place, time, and the cause of your falling in the past with your doctor.
Also, write the person or object that saves you from falling and how you fall and prevent falling. This information will give your healthcare provider enough knowledge and ability to develop specific fall-prevention strategies for you.
Understand Vision, Hearing, Balance and Other Issues That Can Cause Falls
Before going to your doctor's clinic, prepare all your health reports. Some conditions increase the risk of falls, including eye, ear issues, sleeping, shortness of breath, balance impairment, weakness, joint pain, and heart problems.
Discuss all conditions that you may have with your doctor. Your doctor may first examine you and then give you special advice based on your condition.
Home Automation Can Reduce Falls
People use home automation systems to save themselves from the monotony of household tasks. There are many benefits of home automation; the most common is energy and time-efficient. House automation also secures your home and can reduce the chance of household accidents.
Independent seniors are most at risk to face a household accident. An accident can cause injury even for a healthy senior. It can also cause long-term consequences if the accident is gravely serious.
Lighting Solutions
At home, lighting issues are a leading factor for falls in older adults. A senior can trip over clutter in the dark corner due to bad lighting or no lights. However, there is a way to use a home automation system to reduce falls for older people.
Intelligent motion sensors help seniors to light their room where they are. It turns on or off without a person's help. The lights also turn on or off via the schedule of the home automation system.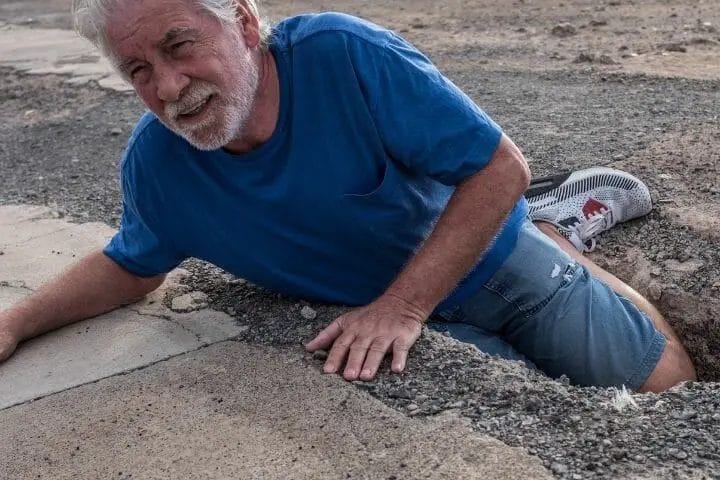 Apart from direct home automation, simple lighting solutions can also be a great way to reduce fall risk. When you live alone, it is crucial to have proper lighting as bad lighting at home increases the risk of falls for elders. Doctors advise keeping your home bright to avoid tripping over something and prevent falls. Doctors also recommend to:
Place night lights in the bedroom and the other rooms.
Make sure to clear paths of the switchboard in the room. Keep anything away from the way that causes disturbance. You can also add glow-in-the-dark switches to see the button in the dark.
Place a lamp near your bed that you can use in the middle of the night.
Turn on the lights when you go up or downstairs.
Keep a flashlight in your house and also store it in an easily accessible place.
With home automation, you can set and maintain your home and help you efficiently provide items. It drastically reduces the risk of falls for older adults by reducing their need to travel around the house.
However, this method is still hard to properly run and may cause minor accidents such as burns or fire.
Remote Monitoring And Video Cameras
Video cameras and monitors can help caregivers keep a 24 x 7 tab on older people who are at risk of falls. There are bedside mats and other alarms that tell you when an older person is getting up at night and might need a bit of support.
Similarly, with video cameras family members might be able to monitor if a senior is becoming a bit wobbly or is losing balance, and can immediately help them.
Cost Of Falls
Cost To Individuals
Fall is an avoidable accident that can cause great loss or severe injury to a person. The fall can also make you financially weaker as the cost of treating a fall injury is expensive. Some injuries are not fatal and less costly.
However, according to statistics, fall patients spend $50 billion on medical costs and treatment related to non-fatal injuries due to falls. And for fatal fall injuries, patients spend $754 million in a year.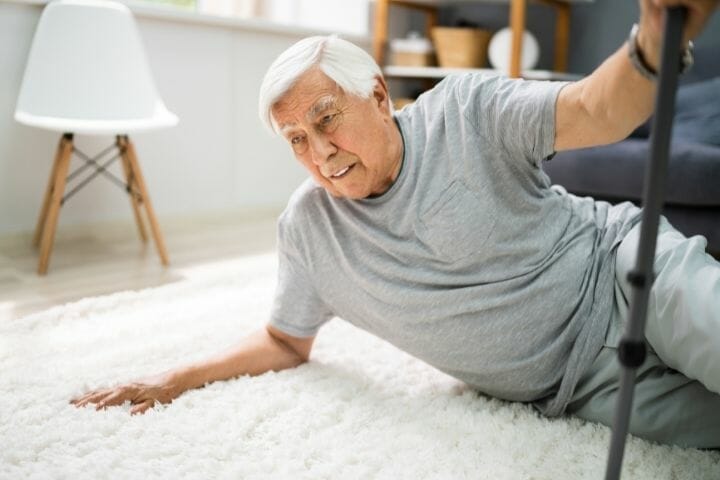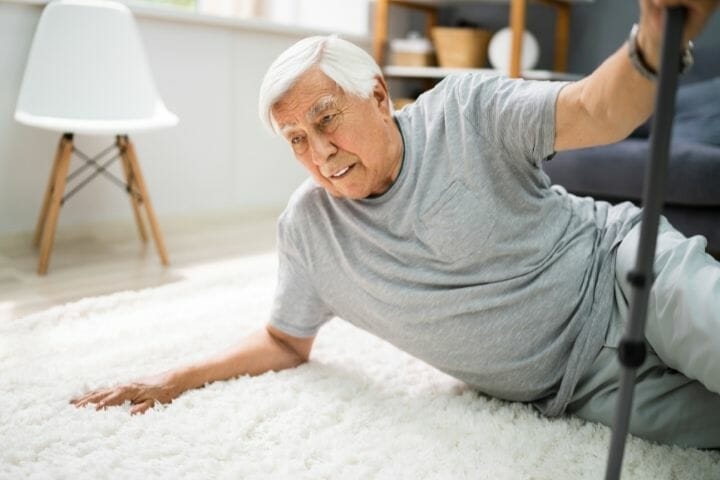 The cost for individual recovery from fall injury may vary from region to region. Many people and organizations help people who are suffering from non-fatal fall injuries by paying their medical costs.
Cost To Insurers
Medicare paid $29 billion, and Medicaid paid $9 billion for helping people. Other private donors also contribute to the cost of falls injury treatment for elderly people. The direct medical costs to treat injuries include doctor or hospital fees, nursing home care, rehabilitation, prescription medication, and community-based services.
Unaccounted Costs
These direct medical treatment costs do not cover long-term effects such as disability, household duties, and reduced quality of life.h However, they can help you recover smoothly without the worry of cost. To avoid being hospitalized due to non-fatal fall injuries, use special measures to prevent falls for older people.
Does Fall Risk Education Work?
Centres for Disease Control and Prevention studies on falls and their risk factors lead to many valuable ways to prevent falls for older adults as CDC found falls more common in elderly adults. The researchers conducted a quasi-experimental study in two communities.
The study's objective was to analyze the effect of health education programs on fall-risk prevention among community-dwelling older adults. The researchers divided the group of 216 people into two groups of 108 individuals each (one group for intervention, the other as a control sample)
All participants were above 65 and registered in the same setting. The researchers formed structured questions significant to the quality of life, and they used fall risk assessments tools to collect general and specific information.
After a period of six months, the intervention and control groups were tested again for fall risk, and the researchers concluded that the intervention group had a lower likelihood of fall risk.
In conclusion, prevention education is found useful. Caregivers and nurses use doctors' instructions to prevent fall risks in their patients.
They use a balance impairment program, right medicines usage, and proper care that help decrease the risk of falls. These measures that doctors use are also suitable for public health initiatives.
Wrap Up
Fall risk prevention education for elderly people is important as it plays a significant part in older adult lives—the Doctors and caregivers design risk-fall prevention measures for the patients that you can use to prevent falls.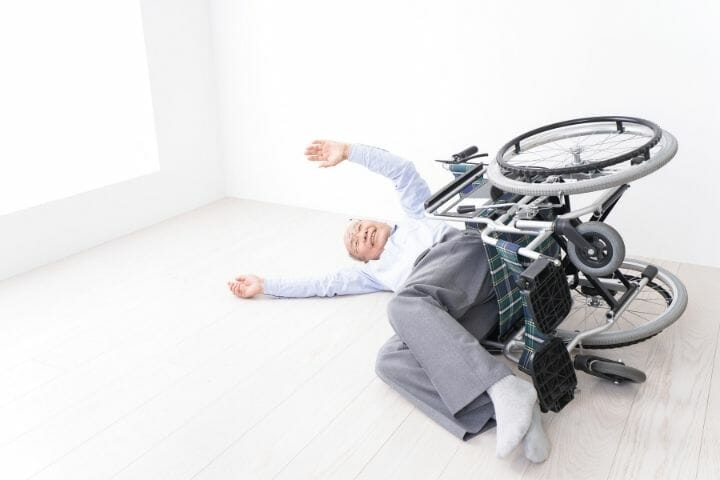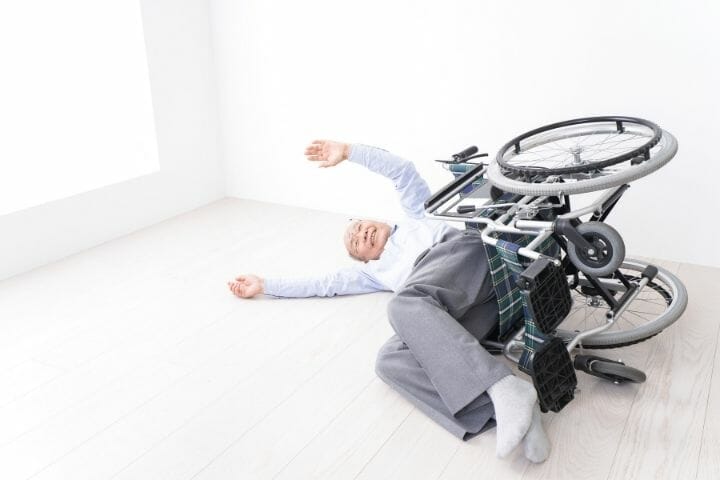 With the help of fall prevention education, the fall risk rate of elderly adults drastically decreases. Many measures can avoid fall risk, including home automation that can reduce fall risk in older adults.
Contact your health care provider or doctor for more information regarding the advantages, more ways of fall risk prevention, and fall-related injuries.