E-Cigarettes burst onto the scene in 2014 as a safer alternative to cigarettes. Here are some e-cigarette statistics to prove that they have become worse offenders!
E-cigarettes are electronic smoking devices filled with liquid containing nicotine, chemicals, and some flavorings. The liquid is heated up to produce an aerosol, which people inhale. The health risks related to smoking and vaping are serious.
The use of e-cigarettes has rapidly increased among youths and adults in recent years. One out of five high school students uses e-cigarettes as per 2020 reports[2].
E-cigarettes, hookahs, and vape pens have tobacco, nicotine, and other harmful chemicals, and they severely damage the lungs and even lead to death. Around 75% of Americans end up spending on healthcare costs related to chronic conditions due to smoking[1].
In the US, you will find many people, especially young adults puffing clouds of vapor across the streets and sidewalks. There have even been a lot of discussions about the safety of using e-cigarettes, vape pens, and hookahs and how it impacts health.
In this article, let us have a quick look at e-cigarettes and vaping facts and how it is affecting young adults and their kids.
E-cigarette Or Vaping Facts
As per some recent studies, e-cigarettes harm the lungs and put people at more risk if they get in contract with COVID-19. People who use e-cigarettes have five times more chances of testing positive for COVID-19 than those who do not use any tobacco products. And people who smoke and use e-cigarettes both have seven times more chances to test positive[2].
Vaping may be less harmful than traditional smoking but is still not safe. A lot of death and lung injuries are related to vaping. As per CDC, in 2020, around 2807 cases in the US were related to lung injury due to e-cigarettes or vaping[2].
Nowadays, young adults are more likely to use e-cigarettes, especially disposable ones, than traditional cigarettes. Around 2 Mn high school students in the US will use e-cigarettes in 2021. Out of which 80% of the people use flavored e-cigarettes[4].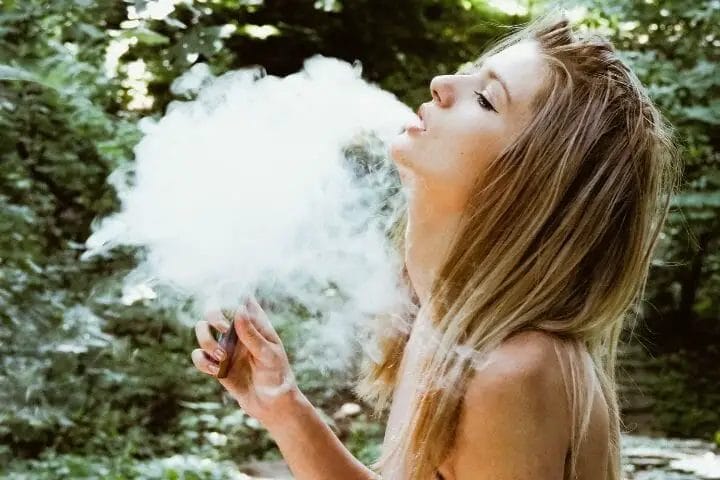 How Popular Are e-Cigarettes
There has been a rapid increase in the use of e-cigarettes, especially among young adults. Let us look at some current e-cigarettes stats.
In 2017, around 11.7% of high school students in the US used vaping products. By 2018, it rose to 21%, and by 2019 27.5% of students started using e-cigarettes. However, the number dropped to 19.6% by 2020[2].
In 2018, around 9% of adults in the US used e-cigarettes regularly[5].
Around 1 Mn young adults use e-cigarettes or vaping products regularly, and 1.6 Mn people use these products more than 20 times a month[5].
You might like to read: Does Vaping Cause Acne
e-Cigarettes Statistics: Worldwide
In 2011, around 7 Mn people used vaping products worldwide. And by 2018, the number rose to 41 Mn users[5].
In 2021, the number of e-cigarette users increased to 55 Mn[5].
In 2018, the sale of vaping products worldwide reached $15.7 billion. By 2023, it is expected to reach $40 billion. The biggest vaping products markets are the United States, Japan, and the United Kingdom[5].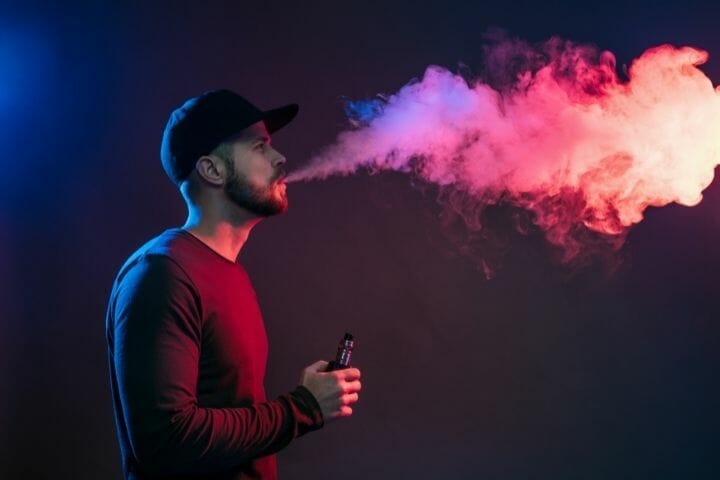 Vaping Facts By Age
Around 20% of people aged between 18 to 29 years use vaping products in the US. In comparison to this, 16% of the people aged 30 to 64 years use vaping products. Less than 0.5% of people above the age of 65 use any vaping products[6].
Young people aged between 15 to 17 years are 16 times more likely to use vape products than people who are 25 to 34 years old[2].
Between 2017 to 2019, there has been an increase in the number of high school students who use vape products or e-cigarettes. It increased from 11% to 25% for 12th graders, 8% to 20% for 10th graders and 4% to 9% among 8th graders[7].
In 2020, around 2668 people who were hospitalized reported EVALI cases. Out of which 15% of the people were below 18 years, 37% were aged between 18 to 24 years, 24% were aged between 25 to 34 years, and 24% were 35 years and older[8].
Vaping Vs. Smoking
More than 30% of the young adults who use e-cigarettes or any vaping products start smoking traditional tobacco products within six months[5].
As per some reports, only 15% of the people who use e-cigarettes do not smoke[5].
Young adults in the US are four times more likely to try traditional cigarettes and three times more likely to try smoking if they use vaping products[2].
You might like to read: Smoking Statistics: Why It is A Worldwide Epidemic
Preventing Tobacco Use Among Youth
Children whose parents smoke are two times more likely to start smoking between 13 and 21 years than those whose parents don't smoke. Parental smoking habits are among the most significant influences that initiate smoking among their kids.
So to prevent your kids from smoking or using e-cigarettes, you need to:
Set a good example for your kids by not using any tobacco products. Ensure that your kids are not exposed to any tobacco products.
Talk to your children about the health risks related to smoking and e-cigarettes. Parents can significantly influence their kids' decisions about whether they should use vaping products or not. Even if the parents have used vaping products or cigarettes, they can discuss their struggles with nicotine addiction. Be clear that you are not happy with their smoking habits and expect them to live smoke-free.
Let your kids know why they need to stay away from e-cigarettes and other tobacco products and tell them it is unsafe.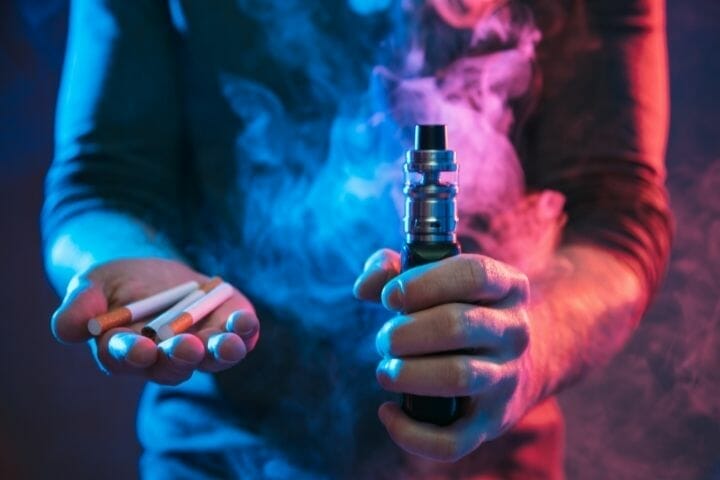 Wrap Up
The use of e-cigarettes among teens and young adults is unsafe. More than 3.6 Mn people in the US use e-cigarettes. Most of the e-cigarettes and vaping products contain nicotine, which is addictive and harmful to youngsters' brain development.
Parents should set a good example for youth and young adults as they see them as their role models. It is important to be tobacco-free to ensure that young adults are not exposed to any tobacco products.
With the facts and information presented above, it is essential to look at ways to reduce the use of e-cigarettes or any other vaping products that are harmful to health.
References